Super Cruise, General Motors' "hands-free" advanced driver-assist system (ADAS), will soon be offered on a far larger number of North American roadways. GM stated today that the ADAS system would be able to function on 400,000 miles of roadways, including non-divided highways, later this year, thereby doubling Super Cruise's existing coverage in the United States and Canada.
It is a significant increase in Super Cruise's capabilities at a time when US authorities are carefully studying driver-assist technologies and safety advocates are pressing for more openness, citing studies that illustrate how new technology may unwittingly cause safety dangers.
Super Cruise, which debuted with the Cadillac CT6, utilizes data from cameras and radar sensors incorporated in the vehicle, GPS data, and lidar mapping data acquired by the firm to enable hands-free driving and, in certain situations, automated lane changes. It combines this feature with a driver-monitoring system that employs an infrared camera to ensure that the driver is paying attention to the road in the event that Super Cruise is required to give over control to the driver.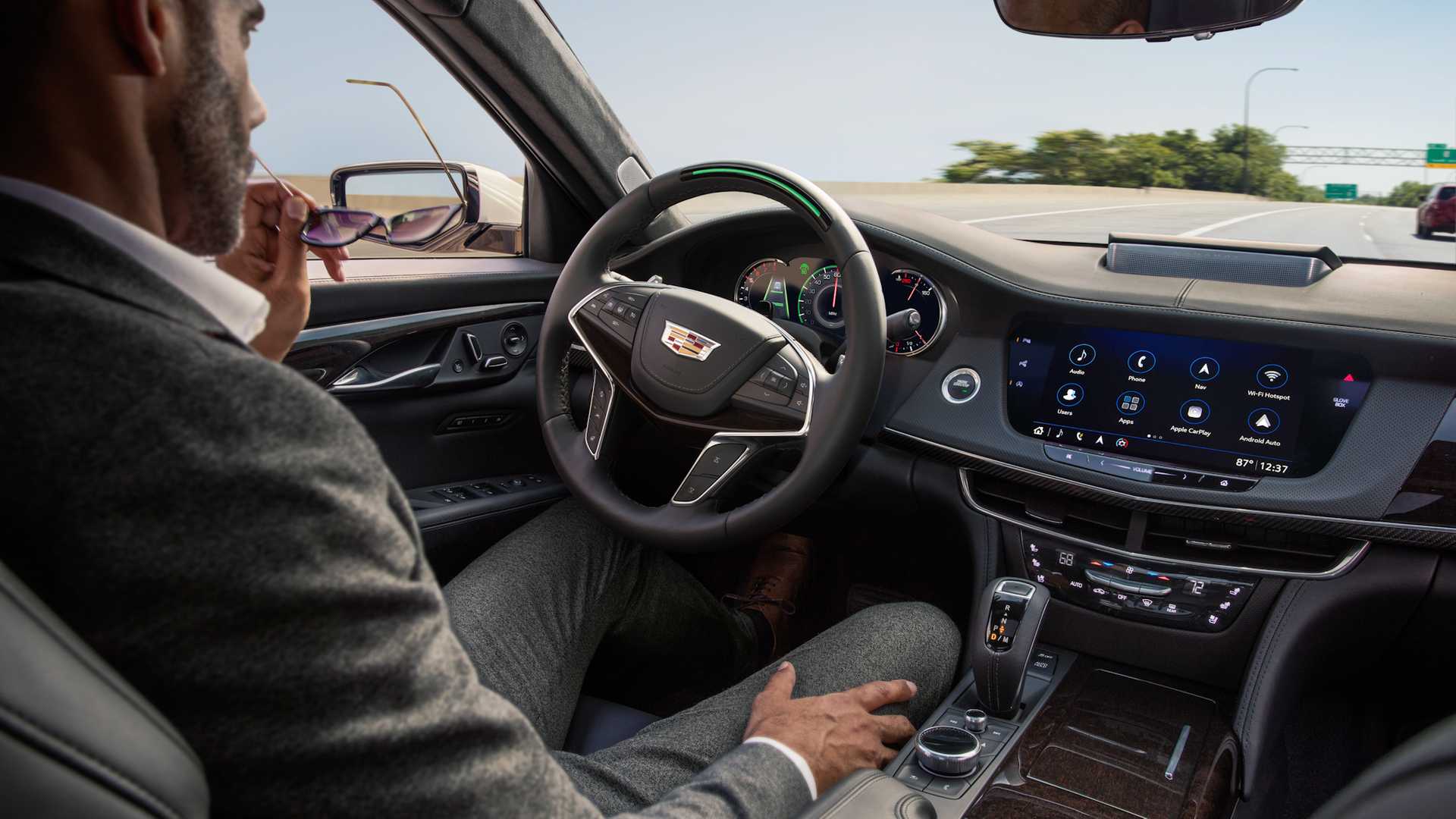 Unlike Tesla's Autopilot, which can be triggered on practically any highway or road as long as visual lane markings are detected, drivers may now utilize Super Cruise only on split highways that GM has laser mapped and authorized for usage. To date, it comprised just 200,000 miles of limited-access motorways with concrete barriers separating opposing traffic lanes.
However, beginning later this year, owners of cars such as the Chevy Silverado, GMC Hummer EV, or Cadillac Lyriq will be permitted to utilize Super Cruise on non-divided state and federal highways, also known as routes – important roadways that link smaller cities and villages. This includes the famous US Route 66, which extends from Chicago to Los Angeles; the Pacific Coast Highway, which runs along California's coastline; the Overseas Highway, which links Miami to the Florida Keys; and the Trans-Canada Highway, which runs from east to west across the nation.
On a similar note, extending Super Cruise is a step toward the even more ambitious Ultra Cruise, which GM claims would handle "95 percent" of driving chores and will appear in a handful of premium cars beginning in 2023. (According to GM, the two systems will "coexist," with Super Cruise accessible in more "mainstream" cars and Ultra Cruise reserved for the automaker's premium models.)
However, there are many driving responsibilities that Super Cruise will be unable to execute. The technology does not communicate with the vehicle's navigation system in such a manner that drivers may enter a location and let the car handle all required turns and lane changes.
Furthermore, Super Cruise cannot manage traffic signals or stop signs, thus the system will alert the driver when a junction is 350 meters away (or 500 meters for non-VIP cars) so that they may take control of the vehicle. On two-lane highways, Super Cruise will not enable automated lane changes. In other words, it will not cross broken or solid yellow lane markers.
What it will be capable of is managing driving on a more diverse range of road types. Some stretches of the Pacific Coast Highway, for example, are exceedingly sinuous, with barely the smallest amount of room between opposing lines of traffic. According to GM, the system's usage of high-definition maps of those routes will allow it to safely and confidently cope with every twist and bend.