Wireless earbuds are everywhere, right? Walk down the street and the chances of you spotting someone sporting a pair are quite high. The market has rapidly and exponentially grown that it is now flooded with many options at various price points. The good news is you can now find a great pair of TWS earbuds to fit every budget. The main points to take into consideration when looking to buy a new pair of earbuds are sound quality, battery-life and charging speed in addition to nifty noise cancelling technology. Moreover, if you could get one with a stylish design and cool intuitive features at a pocket-friendly price point, you have truly hit the jackpot!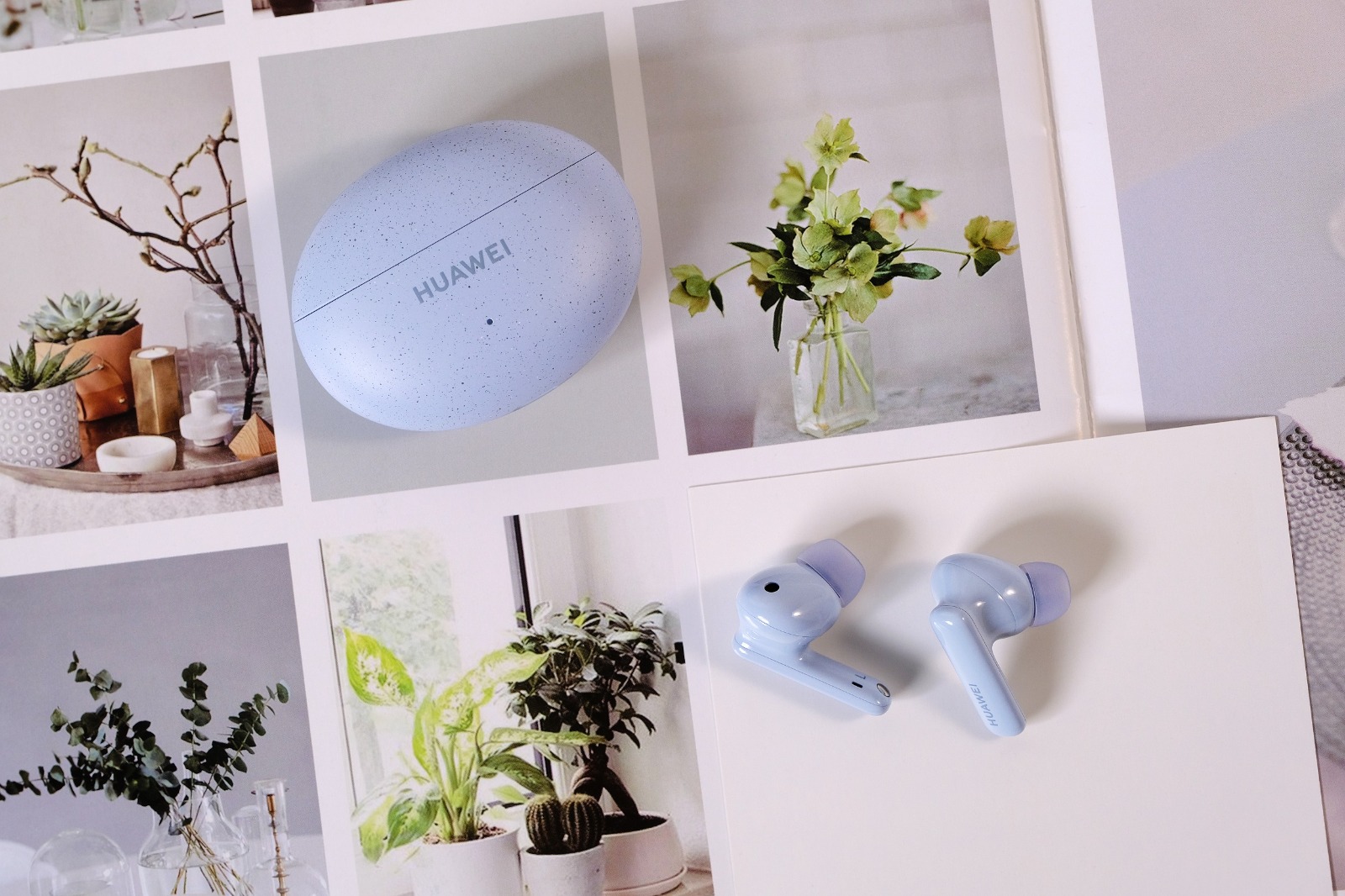 Enter the HUAWEI FreeBuds 5i. Huawei's all-new Hi-Res Certificated TWS with Long Battery Life and Best ANC. The latest addition to the HUAWEI FreeBuds series comes with high-resolution sound, 28h of Music Playback, 42dB Multi-Mode ANC, a compact and comfortable design with dual-device connectivity and IP54 Water Resistance. More importantly, the HUAWEI FreeBuds 5i is compatible with different operating systems including devices running on Android and iOS.
Read on to find out why we have chosen it as the best 2023 Hi-Res certificated TWS earphones under 350 AED in UAE.
High Resolution Sound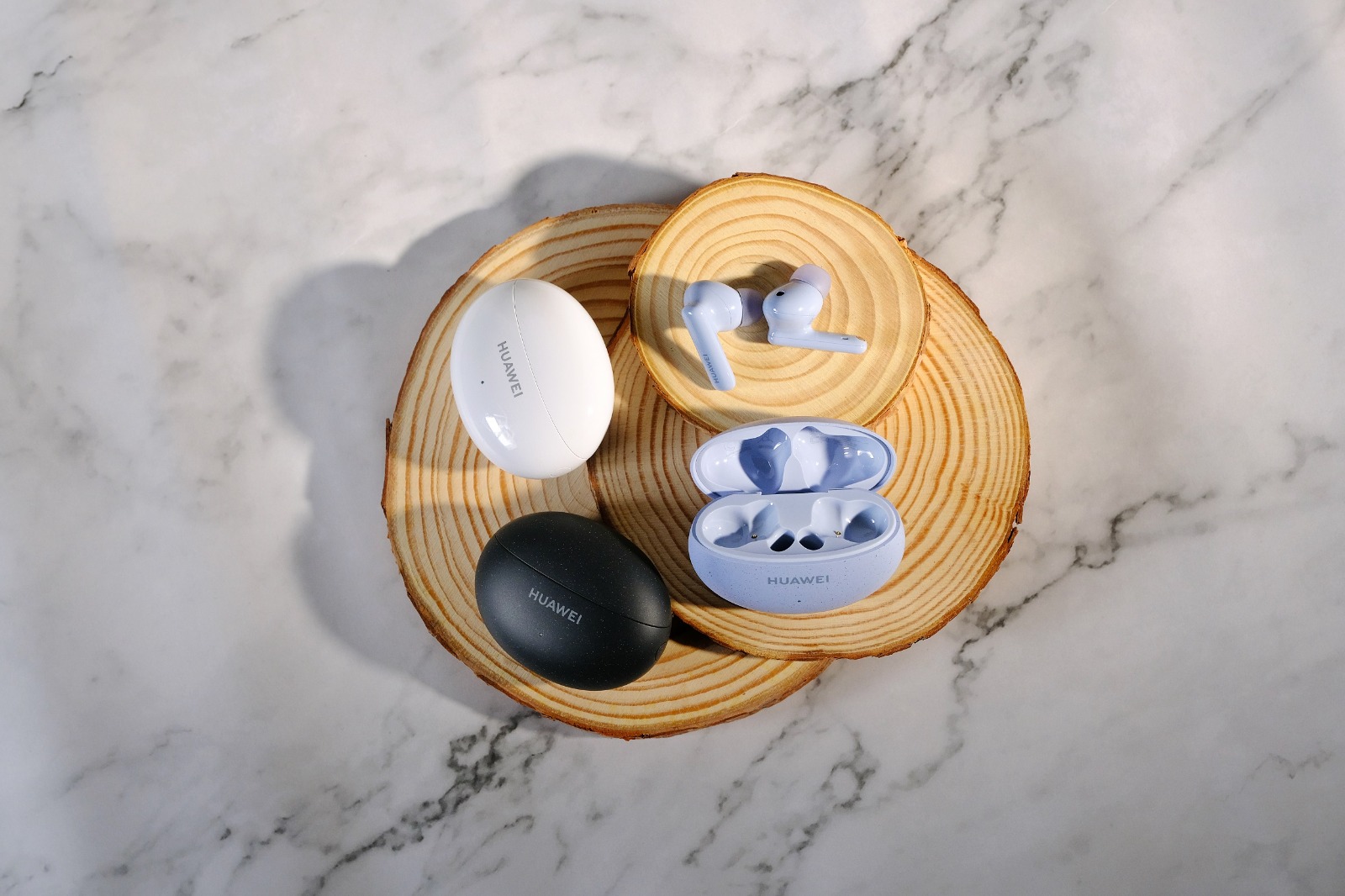 The most important factor to look for in wireless earphones is the quality of sound they offer. The HUAWEI FreeBuds 5i comes equipped with a 10 mm high-sensitivity dynamic driver unit, customized polymer composite diaphragm, and LDAC™ HD audio codec. It is Hi-Res-certified, and features a wide frequency range and end-to-end high-resolution sound for HD audio sources. The earbuds are also equipped with a dual adaptive EQ optimization algorithm that detects both ear canal structure and wearing status, and optimizes the audio at all frequency ranges to account for such factors, ensuring a consistent listening experience. The 10mm high-sensitivity dynamic driver unit works in tandem with the HUAWEI FreeBuds 5i to deliver powerful dynamic and amplitude resulting in surging bass, evocative vocals, and pristine detail at high frequencies, which are all attributes ideal for pop music.
28 Hours of Music Playback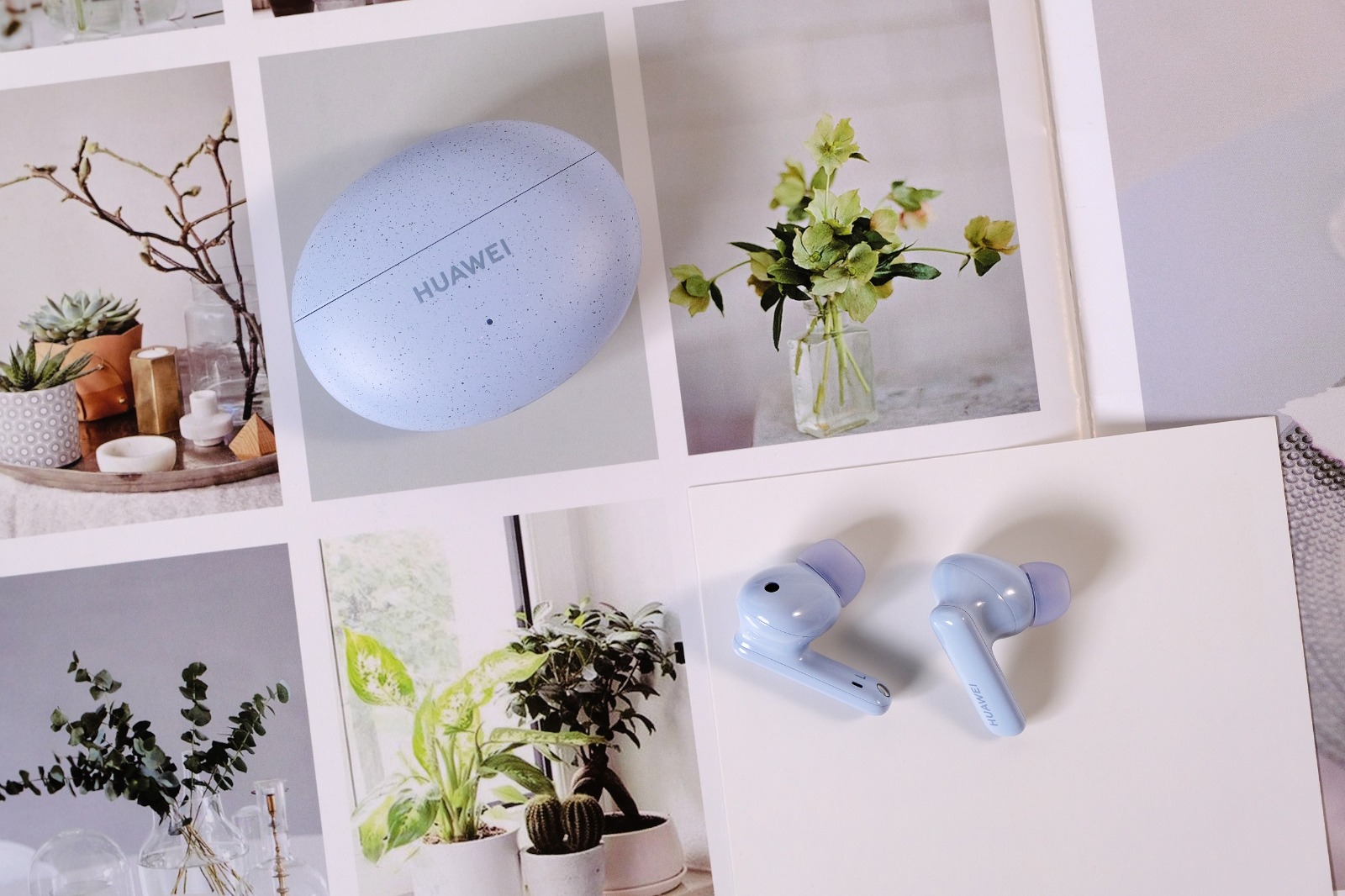 Battery life is top priority when looking to buy new TWS earbuds. HUAWEI FreeBuds 5i supports a staggering 7.5 hours of continuous audio playback, and a value that soars to 28 hours when they are used with the charging case. They are well equipped to serve as your anytime listening companion, taking you through your travels, conferences, online courses, and other important life experiences. The earbuds also supports fast charging, under which a quick 15-minute boost in the charging case supports an incredible 4 hours of listening, catching up with your need while you take a cup of coffee or have a breakfast.
Multi-Mode Active Noise Cancelling (ANC)
The HUAWEI FreeBuds 5i adopts hybrid noise cancellation technology, coming equipped with two MICs inside and outside the ear, to detect environment noise outside, as well as extra noise in the ear canal, and accurately produce reverse noise cancellation sound waves, generating 42 dB of maximum noise canceling depth. The earphones also integrates a hearing optimization algorithm based on wearing detection, which identifies the listener's wearing status, and provides optimal sound effect parameters, thereby ensuring a better listening experience. Moreover, consumers will be able to choose between Ultra, General, and Cosy noise cancellation modes, to adapt the effects to their environment, whether it is a busy airport, subway station, restaurant, office, or quiet home.
Compact and Comfortable
The lighter a pair of earphones, the more comfortable they are to wear. The HUAWEI FreeBuds 5i has been crafted into a sleek and elegant shape, which is designed to fit the human ears just like a hand-in-glove. A single FreeBuds 5i weighs just 4.9 g, making it lighter than many commonly used coins. The body of the HUAWEI FreeBuds 5i is just 29 mm long. Sound openings have also been shortened by 1mm, and the relative height has been reduced by one third, making the earphones more adaptable to each listener's ear canal, thereby allowing for a comfortable snugger fit.
Dual Device Connection/Compatible with iOS & Android
Having a pair of earbuds that can seamlessly switch between devices and connect to different operating systems is definitely a plus. The HUAWEI FreeBuds 5i can connect to two devices running different operating systems (Compatible with EMUI/Android/iOS/Windows), and automatically switch between the devices without missing a beat, bringing users smooth and smart audio connection experience.
IP54 Water Resistance
Lastly, the HUAWEI FreeBuds 5i comes with IP54 water-resistance, making it capable to meet most listener's needs in daily life, from accidental splashes of water to rain. All you will need to do is wipe the earphones, and leave them to dry. You can enjoy music carefree during outdoor workout, without worrying about dust and water splashes.
The HUAWEI FreeBuds 5i incorporates exclusive technologies and audio aesthetics. They are crafted to meet the needs of tomorrow's young listeners. With standout sound quality, formidable battery life, noise cancellation performance, and seamless interactions, the earphones are uniquely versatile in daily life and that is why we have chosen it as our best 2023 Hi-Res certificated TWS earphones under 350 AED in UAE.