In recent years, we have seen a significant increase in the importance placed on device and data security by technology businesses. With data breaches and hacking becoming more common, there has been an increase in the desire for alternative methods of protecting your device. Companies have risen to the challenge and have truly offered some solid technologies and hardware, in order to keep things secure and private. Microsoft is an example of such a corporation.
The release of Windows 10 provided Microsoft with a blank canvas on which to experiment with new features and functionalities, and it was through this experimentation that Windows Hello was formed. To put it another way, Windows Hello is a biometrics-based solution that enables Windows 10 users to authorise secure access to their devices, apps, online services, and networks using only their fingerprint, iris scan, or facial recognition as their authentication method.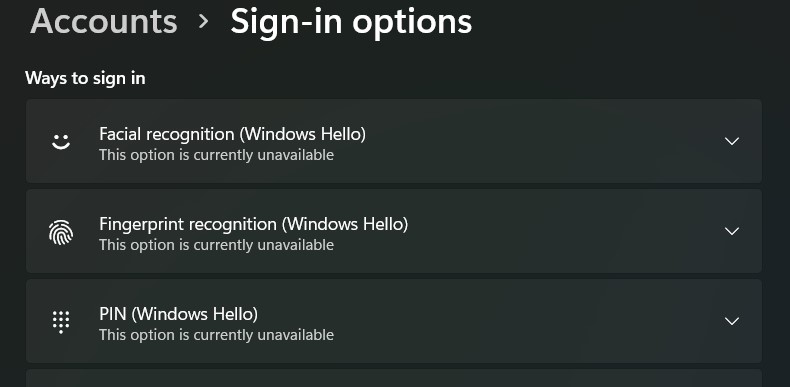 Windows laptops and desktops have always included the ability to assign a passcode or password to unlock the device, but with Windows Hello, the unlocking potential is multiplied by a factor of a hundred times. Windows users can now unlock their smartphone by scanning their face with the onboard webcam and/or fingerprint sensor, or by assigning a fingerprint to their device using the fingerprint sensor. This is quite similar to the platform that we have on our smartphones, where fingerprint and facial recognition technology is also reaching a stable level of development and maturity.
You can choose the sort of Windows Hello login that you want on your device if you are a Windows 10/11 user by going to the Sign In options under the Account settings menu. The alternatives you will be presented with are entirely dependant on the gear you have at your disposal. Consider the following scenario: If your PC does not have a fingerprint sensor, the fingerprint unlock option will be conspicuously absent from your configuration options.
One feature we particularly like is the fact that you can perform new scans and re-scan your fingers over time, or even add fingerprints, to keep things interesting. This provides you entire control over the security of your Windows device, which, to be honest, isn't a bad thing at all in this situation.
Windows Hello requires only a few minimal system requirements to function, but it does have certain particular hardware needs. Windows Hello is compatible with Microsoft's Surface Pro and Surface Book, as well as the vast majority of Windows 10 PCs that are equipped with fingerprint scanners or cameras that can capture two-dimensional infrared spectroscopy. The HP Spectre X360 13, the ASUS Transformer Mini T102HA, and the Dell XPS 13 9360 are just a few examples of other manufacturers' devices that are compatible with the software.
As a matter of course, Microsoft now makes it a point to indicate on the box whether or not a specific model is compatible with Windows Hello. As a result, making a decision becomes far less difficult.