LG Electronics (LG) President and Chief Technology Officer Dr. I.P. Park unveiled the framework for the future of artificial intelligence (AI) development with the title of "Levels of AI Experience: the Future of AI and the Human Experience". The conceptual framework aligns with the LG ThinQ brand and its ambitious vision to transform the daily experience by connecting all aspects of people's lives with intelligent touchpoints.
Dr. Park was joined on stage by Jean-François Gagné, co-founder and CEO of Element AI, the Montreal-based company that built its reputation on effective AI implementation.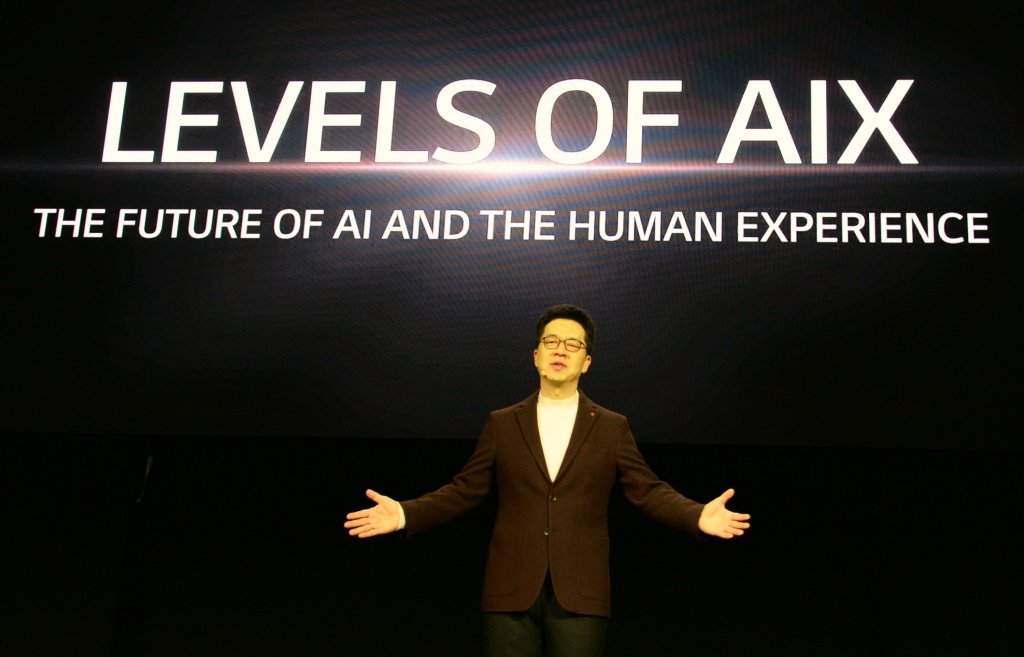 Together, they discussed how the framework was developed and their responsibility as an industry when developing future technologies will play a transformative role and explained four levels of AI experience (AIX) – Efficiency, Personalization, Reasoning and Exploration – which are anchored in significant jumps in technical capability and its application.
Efficiency, the first level, is where specific device and system functions can be automated through simple commands, which is currently possible with most voice recognition and AI-enabled products on the market today. At this level, the AI automatically adjusts performance in relation to pre-established sensory input parameters, maximizing efficiency in user interactions.