With Nvidia reportedly slashing prices for their current 750 series cards, ahead of their launch of the new generation 950 series cards. The 750 Ti has been slashed by AED 140 currently, if you know where to look. That being said it's worth revisiting the 750 Ti that's been great where budget gamers are concerned and it's also on your potential to get list if you fancy building a steam OS based machine. So let's jump right into it.
The Little GPU with a lot
The 750's one of the few Nvidia cards that despite its small size (5.7 inches) and single slot design, the Maxwell powered GPU supports 1080p gameplay, G-Sync if you have a compatible monitor that supports it and wireless streaming to your Shield Device. You also don't need additional power connectors. The 750 Ti can support up to three displays, has a mini-hdmi port and two Dual-Link DVI ports. Here's how that looks if you put the 750 Ti card on a 2015 high end setup. How much wattage  does the 750 consume? Nothing more than 60 watts.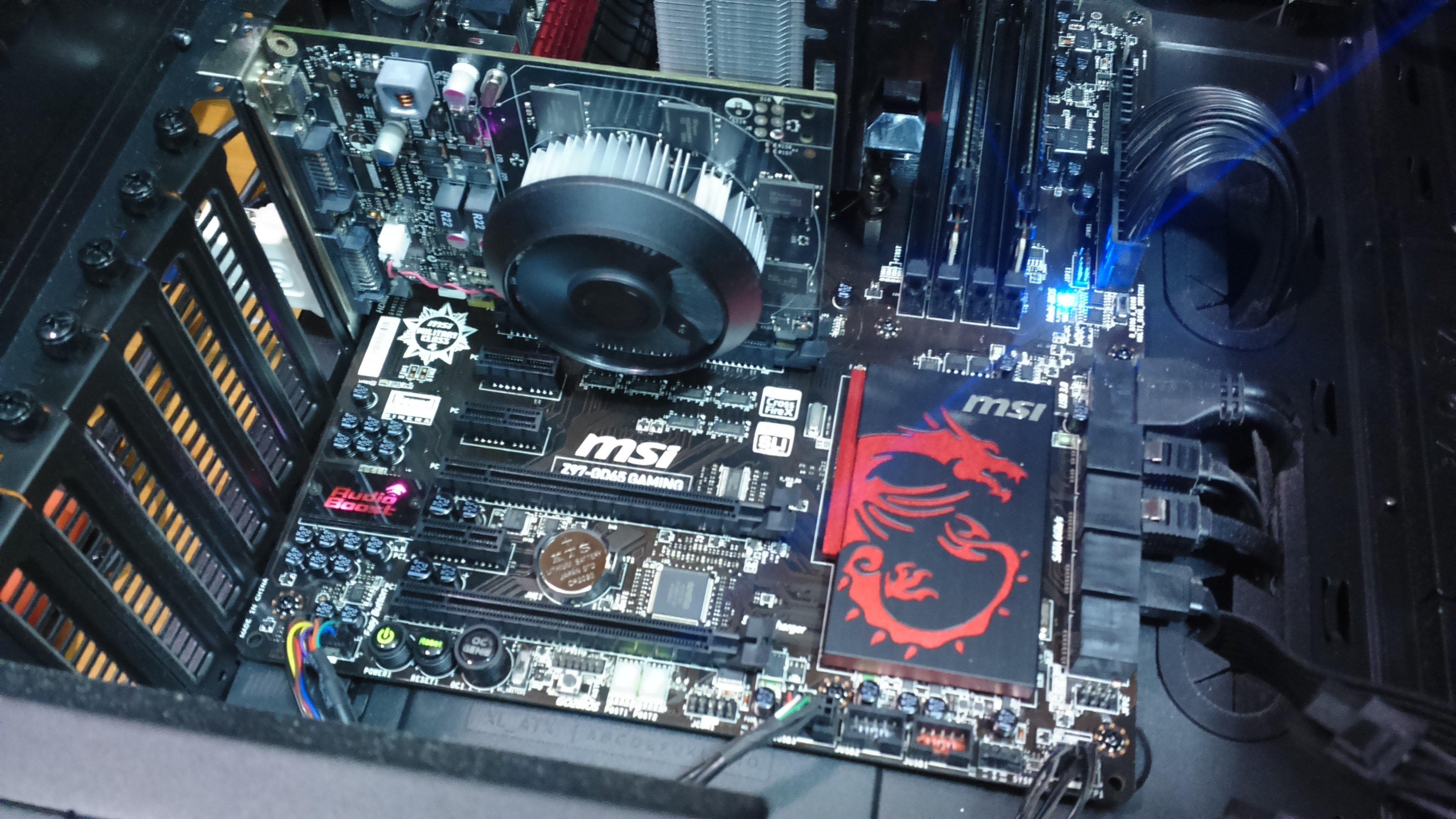 Given that budget gamers will be playing most multiplayer titles, NVIDIA has set a PSU recommendation of 300W, so you even a 500 W PSU should be more than enough to support it.
Specs
| | |
| --- | --- |
| Product Type | Graphic Card |
| Chipset Manufacturer | NVIDIA |
| Chipset Model | GTX 750 Ti |
| HDMI | Yes |
| Chipset Line | GeForce |
| | |
| --- | --- |
| Chipset Series | GTX 700 |
| Brand Name | Gigabyte |
| Standard Memory | 2 GB |
| Host Interface | PCI Express 3.0 |
| Digital Signal | Yes |
| DVI | Yes |
| Number of DVI Outputs | 2 |
| Number of HDMI Outputs | 2 |
| Memory Technology | GDDR5 SDRAM |
| Form Factor | Plug-in Card |
| Manufacturer | GIGABYTE Technology, Inc |
| Memory Speed | 1033 MHz |
Nvidia's 750 TI has 512 CUDA cores, a base clock of 1020MHz, and a boost clock of 1085MHz and you'll be getting 2GB of GDDR5 video RAM clocked at 5400MHz, too.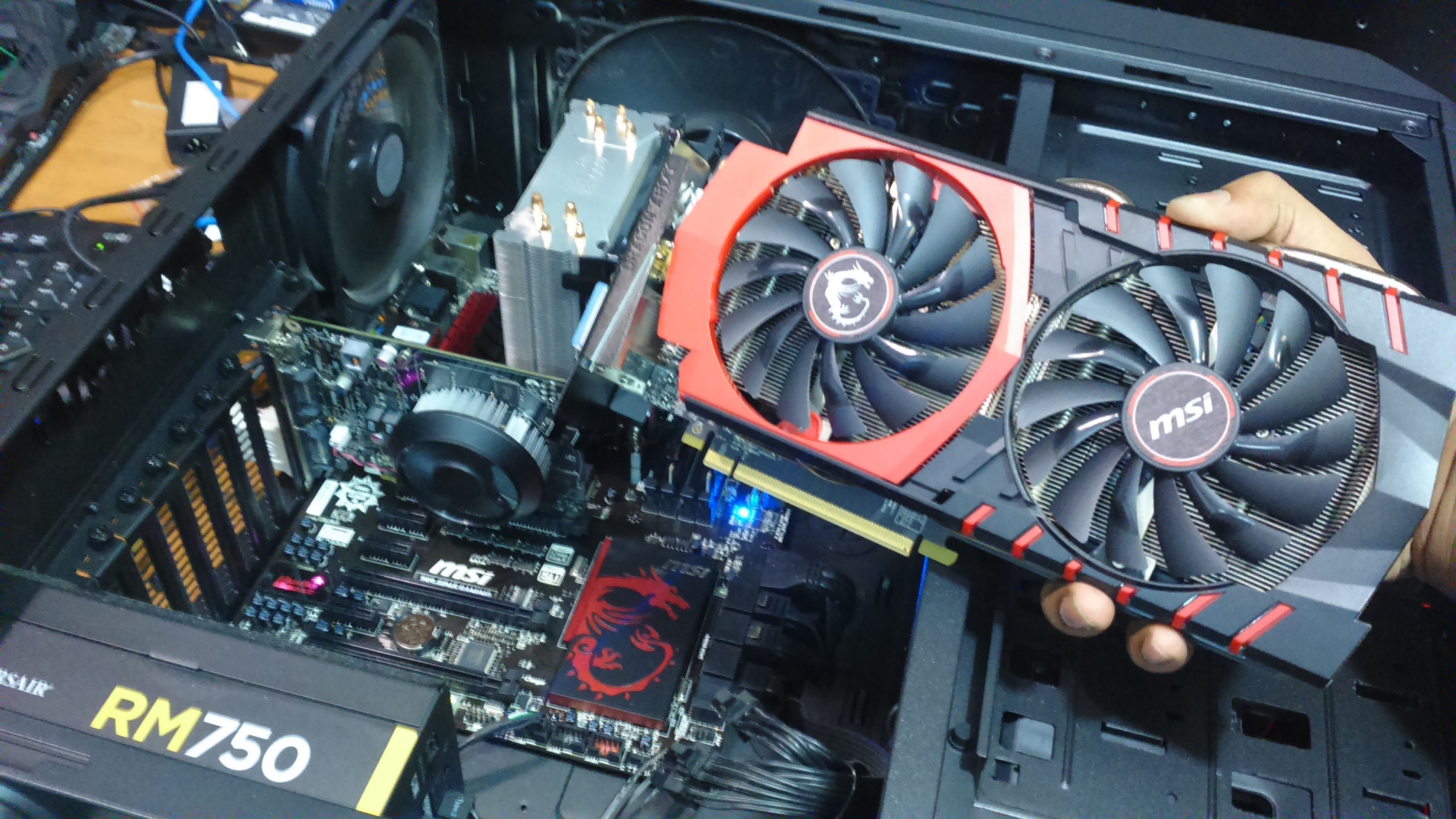 Benchmarks
I ran a single benchmark on a more realistic scenario with a budget monitor. It's also worth noting that the 750 Ti series can run at 1920 x 1080 on most 2014 titles with no problems. Current titles such as DOTA 2, League of Legends and most E-Sports games will run at all settings high and can be overclocked.

The Verdict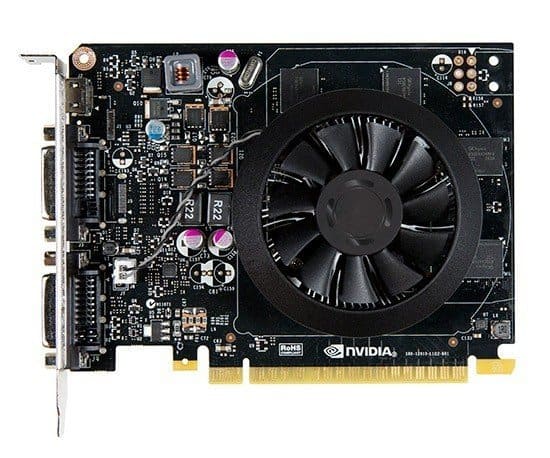 What's really impressive is that despite it being a year old, the Nvidia GTX 750 TI can hold on its own. You can get the card for less than AED 300 if you know where to look. You'll still be able to push the card to run today's current titles and manage to hit at least 40-50 fps, acceptable terms for any PC gamer. The design on the 750 Ti is such that it's the ideal candidate to build a compact steam box or a PC that's lightweight than you can move to your living room and connect to a TV display. However, it's safe to assume that most PC gamers will certainly have a bigger budget and could pass over the 750 TI considering the lack of an SLI configuration which would have made it popular in today's context but what made the 750 Ti so popular is ability to handle 1080p gaming so well.