Back in 2012 a Russian company name Yota made a device which had a very unique selling point. When it released it was the only device in the world to have the Dual Screen feature. Last year Yota brought out its second iteration for the dual screen device range called the YotaPhone 2. We at Techplugged managed to get a hand on the limited edition YotaPhone2 White Colour for a review and this is what we thought about it:
Design:
It's a very simplistic design with minimal ports and buttons and has the same Dual Screen nature of the first YotaPhone. The SIM slot is still under the volume button itself which was also present in the previous YotaPhone. That does not hamper the volume button controls in anyway but it's a sort of cost cutting the way I see it. Only two buttons on the whole device, one for power and one for volume. The battery comes built-in but that matters less since phones get changed anytime between 6 months to 2/3 years depending on smartphone user.
One small flaw with this design are that they didn't compensate for easier hold when using the back screen.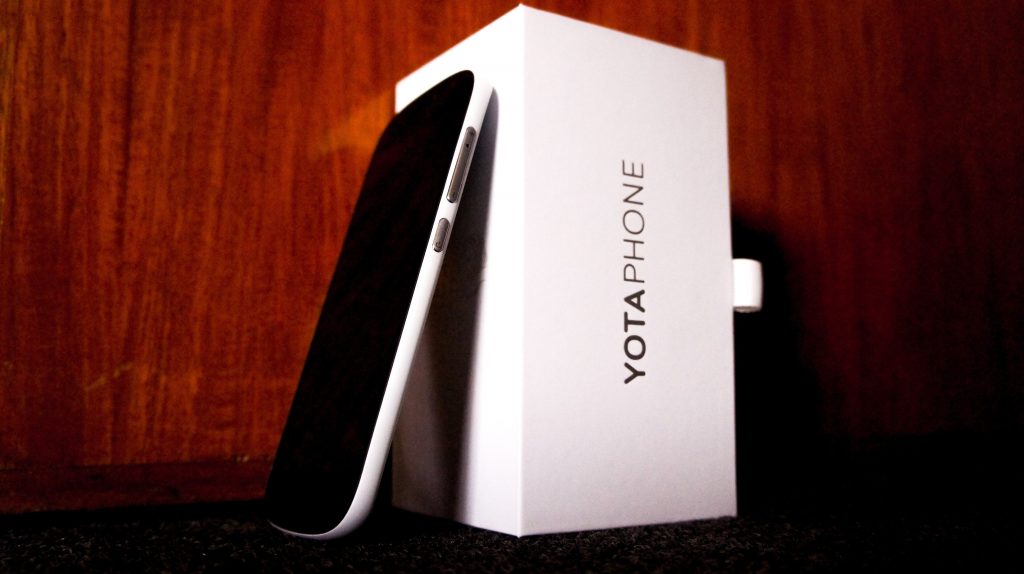 Performance:
The performance for this device is certainly a market fighter. It's fitted with 2 GB RAM, a Snapdragon 801 processor and a 32GB storage capacity, which to me sounds as good as any other mid-range consumer class smartphone in the market at the moment.
Added to that hardware set is the Android 5.0 software which was in the unit I got for this review. For others it might be Android 4 series upgradable to the 5.0. The good thing about this Android for the phone is that it's as close to the native as possible and Yota has not put too much bloatware to slow the device down. The touch response is good and smooth. Hardly any lag when swiping through pages of home screen or through the applications folder.
The main downside here is that the storage is fixed and there is no expansion slot available to the user.
Connectivity and ports:
Connectivity wise there is Bluetooth 4.0 and the 802.11 Wireless connection standards. Also this device has the fast 4G LTE data handling capability so count your internet to be quite fast on the data package but be ready to lose a good chunk of battery while you are at it.