A third-party logistics (3PL) company plays a significant role in the global supply chain. As outsourcing entities, they provide storage, transport, distribution, and shipping services to businesses of all sizes and niches.
Most of these firms are responsible for expanding the global logistics market, which is currently valued at $8.6 trillion, according to Statista. With estimated revenues of $961.8 billion, it's safe to say that the 3PL companies are enjoying strong investment returns.
On the downside, competition among logistics service providers may be fierce, and choosing the best 3PL software is crucial to achieving business advantage.
With many products to choose from, tapping the best software can be a daunting task. If this resonates with you, consider reading this blog for an informed decision.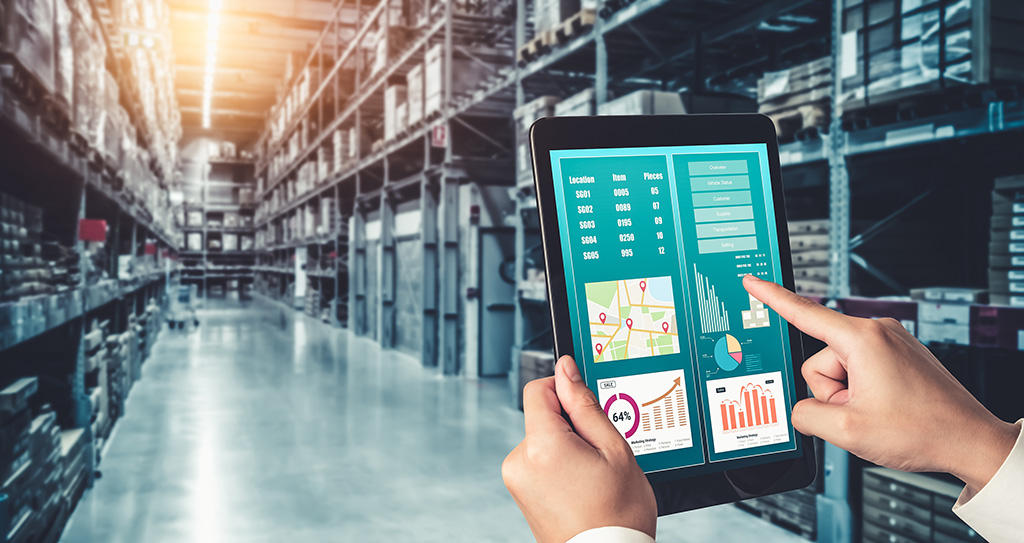 Updated IT capabilities
Several reasons can cause businesses to tap 3PL firms to partially or completely take charge of their supply chain management tasks. These include cutting costs, addressing inefficiencies, minimizing costly errors, enhancing customer satisfaction, and ensuring regulatory compliance.
To provide the best services to these firms, a 3PL provider must embrace automation. Supply chain challenges will likely continue and spur labor shortages and delayed shipments or worsen supply and demand disparities. Appropriate use of technology can cushion the impact of these problems by promoting inventory optimization, alternate sourcing methods, and collaboration among all industry players.
An ideal 3PL software must possess features that promote these essential strategies to address existing pain points. Besides being embedded with recent technologies, the platform must be scalable and updatable, with an infrastructure that isn't meant to be phased out in the next few years.
Software with artificial intelligence capabilities may be the best choice. Successful implementors have reported cutting logistics costs by 15%, improving inventory levels by 35%, and service levels by 65%, versus their non-AI-enabled competitors.
Comprehensive data collection and processing
The abovementioned 3PL study also saw an emerging trend of businesses using analytics to improve results and dynamics. Automation makes data more available, allowing organizations and their partners to gather relevant operational information.
Depending on specific data requirements, a company can review the shipper's operations and underline its strengths and weaknesses. On the other hand, service providers can improve their workflows to address deficiencies.
Internally, businesses can also use the software to generate reports to monitor customer orders, stock positions, and inventory levels, to name a few. These insights can help them prepare for and adapt to market changes, shifts in consumer behavior, and supply chain disruptions.
Accessibility and visibility through cloud technology
Companies rely on logistics service providers to streamline information flow and sharing, such as in notifying and tracking orders and issuing invoices and shipment notices, among other relevant information. The best 3PL software must allow all players on the supply chain to access and get notified of real-time data. Using a cloud-based application offers the best solution.
A cloud-based 3PL software allows businesses 24-hour access to reports and analytics using any device. Clients can also manage their fulfillment processes while on the go and receive or initiate purchase orders as soon as possible.
Visibility can also help enhance customer satisfaction. An online market research firm has discovered that 66% of online shoppers consider delivery update notifications more important than speed or customer support on delivery issues. This underlines the importance of integrating real-time order tracking features for customer satisfaction.
Seamless integration with existing business platforms
Easy integration is also a must-have feature for the best 3PL software. Your organization may already have an existing IT infrastructure, so your application must work seamlessly with these systems.
Most developers embed an Application Programming Interface, or API, a software intermediary that allows two applications to communicate. With API integration, 3PL companies can communicate with their clients, update their customers, and send and process data without downtime.
Besides seamless integration with other business platforms, including customer relationship management (CRM) solutions, the best 3PL software can be integrated with other solutions, such as internet-connected sensors and devices, also called the Internet of Things (IoT), to track cargo and shipments. A transport management system embedded in 3PL software could encourage route planning and optimization.
Scalability
No business is alike, and companies may experience their fair share of ups and downs. However, retailers often experience a surge in orders during the holiday season and on special occasions, depending on their niche.
The best 3PL software must enable its clients to scale and customize the logistics services they need whenever they need these. For instance, if a business is going well and requires an additional warehouse or speedy transfer of stocks, a 3PL should make the process smooth and eliminate the need for significant capital expenditure.
An agile software can also help clients ensure regulatory compliance by tracking and organizing documents such as Federal Motor Carrier Safety Administration or FMCSA registrations, freight brokers, and other surety bonds or flagging issues that may cause problems down the road.
Using a flexible platform allows providers to handle supply chain challenges proactively. Additionally, scalable software enables clients to customize the services, workflows, and business processes, streamlining operations and cutting costs.
Concluding thoughts
More than automating inventory management, the best 3PL software must allow clients to expand and adapt to the rapid changes and disruptions in the supply chain industry.
In choosing the best platform, 3PL companies must evaluate their requirements accurately. A product built upon updated, reliable, and scalable technology is the best option if you want to cut costs, increase efficiency, or improve customer satisfaction. Doing so enables you to make critical business decisions that can lead to the right path.