Companies such as Apple, Google, and Samsung are extending the abundance of capabilities available on their flagship devices to less costly models. Other brands, such as TCL, are also looking for methods to compete with more established manufacturers by offering lower costs and more premium features.
The bad news is that this makes choosing the best cheap phone much more difficult. At this pricing point, it's impossible to find a phone that does everything well. So prioritize the qualities that are most important to you, whether it's 5G connectivity with a specific network, a high-resolution screen, a low price, the greatest camera, or software update longevity. It's tough to obtain straight A's in all of these categories, but if you can live with the occasional B, you'll find a phone you'll adore. For the best pricing and mobility, we recommend getting an unlocked phone, but you may discover better rates by purchasing through a carrier and signing up for a wireless plan.
Now, if you are in the market for a smartphone that has the latest features but doesn't burn a hole in your wallet, this is the guide for you, as we count down 5 budget smartphones that you should definitely consider buying in 2022.
Number 1. Apple iPhone SE 2022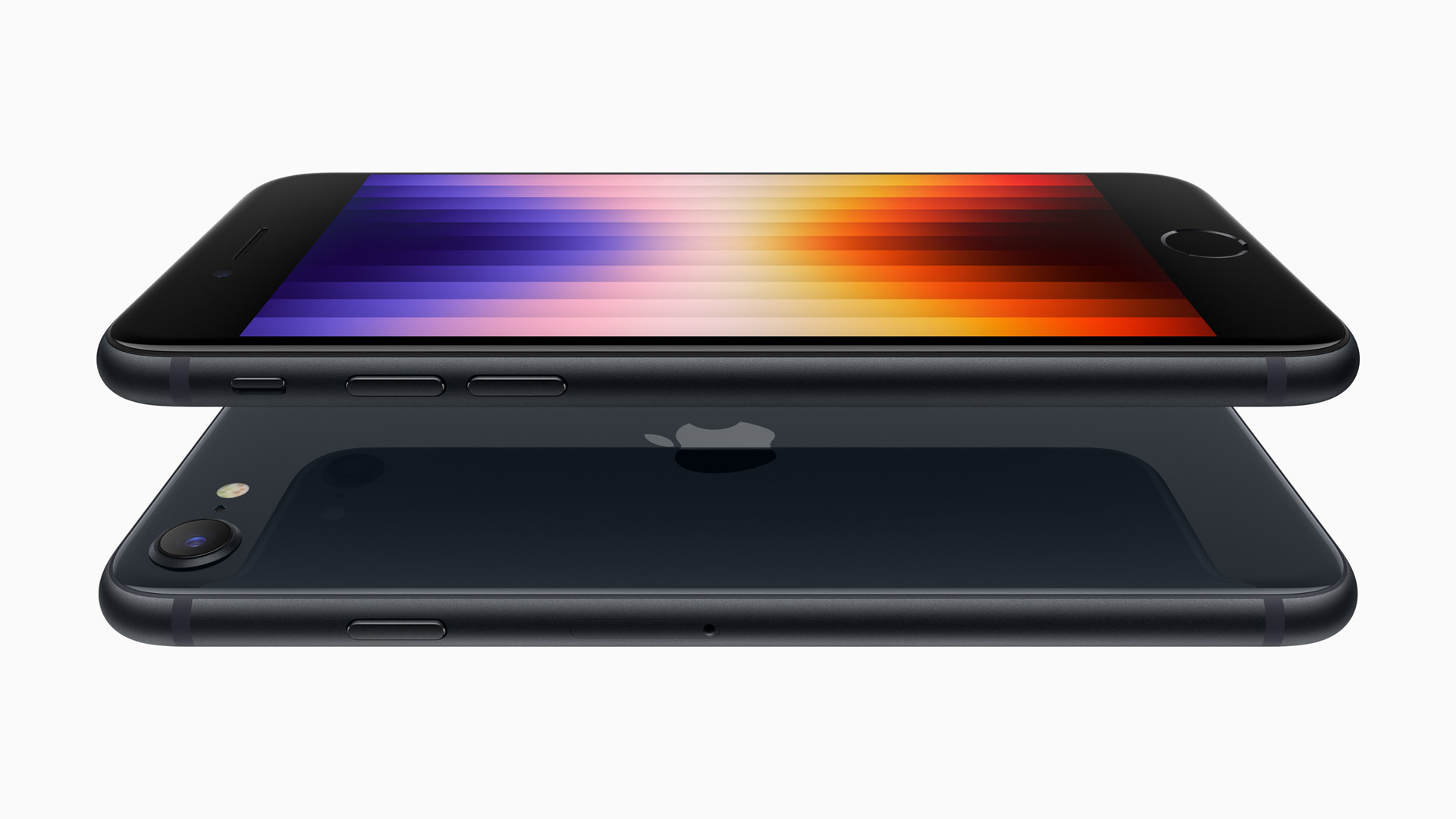 The iPhone SE continues to be the best value proposition on the smartphone market, bar none. Even if the price increased by $30 over the second-generation model, it's still a great deal at $429 when you consider it will continue to receive iOS updates for up to five, if not six or seven years.
However, if you're ready to pick up a SE and glide through much of the next decade without having to buy a new phone, there's one important consideration to make: dealing with its very little, very antiquated 4.7-inch screen. It's the same one that was used on the iPhone 6, and it's beginning to feel quite little in an age when apps and web pages are meant for larger screens. The SE's large bezels also make the smartphone appear antiquated, but the usability of a small screen, in the long run, is the most crucial thing to consider.
That is the most serious criticism leveled about SE. Otherwise, it's an excellent intermediate tablet. It has the same A15 CPU as Apple's top-tier iPhone 13 Pro Max, so performance is great. It has IP67 waterproofing, which is unusual in this price bracket, and while using the same 12-megapixel camera that iPhones have had since the beginning of time, it captures extremely beautiful images and high-quality video clips. An odd omission is the lack of a night setting for brighter images in low light. Many other midrange phones include a low-light photo mode, and the phone's chipset is undoubtedly capable. Apple will be Apple.
Of course, this generation SE has a 5G connection — only low- and mid-band, which is good. You won't receive the speedy millimeter-wave 5G that you could see at an NFL stadium, but it's nothing to worry about. The battery life has also been increased over the previous generation, and it will generally last a whole day unless you really push it with demanding tasks like gaming and video streaming.
If you don't mind the small screen and don't mind the lack of night mode, we recommend getting the 128GB version. The base model's 64GB of storage is insufficient, and you'll be pleased you invested the extra $50 when you use this phone for years to come.
Number 2. Samsung Galaxy A53 5G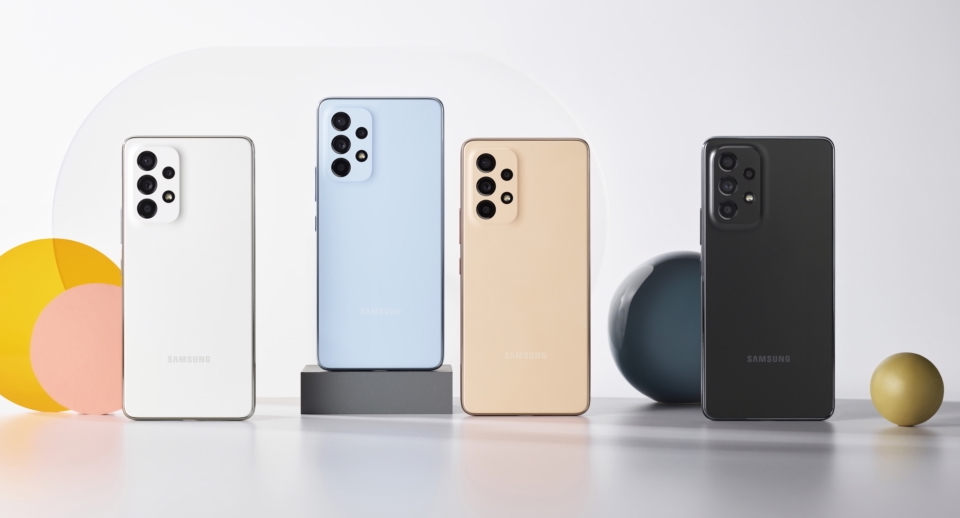 The Samsung A53 5G represents excellent value for its $449 MSRP. It boasts one of the best screens in its class, as expected from Samsung, with a 6.5-inch 1080p OLED that gives better contrast than the LCDs that are prevalent in this category. It also has a top refresh rate of 120Hz, which allows for smoother scrolling and a more "premium" experience.
The battery in the A53 5G lasts a full day of use, while the Exynos processor performs well enough for daily work. The main 64-megapixel camera on the phone is a step above the generally mediocre cameras in this class, including optical image stabilization to assist produce more clear images in low-light circumstances.
In many respects, the A53 5G differs from other low-cost Android phones, but its biggest feature may be its superb software support policy. Samsung has committed Android OS version updates for four years and security patches for five years. This offers the A53 5G an extraordinarily extended shelf life, especially when compared to Android phones, which typically receive two or three years of security updates. Given the phone's IP67 rating for dust and water protection, it should last a very long time.
It's worth noting that Google will release the Pixel 6A this summer, which is the only device on the horizon that may compete with the A53. On paper, it compares favorably, with a five-year security support policy comparable to Samsung (though only three years of OS upgrades are promised). However, the A53 sets a high bar for the Pixel 6A, and it is now the greatest Android phone in its class.
Number 3. Motorola Moto G Stylus 2022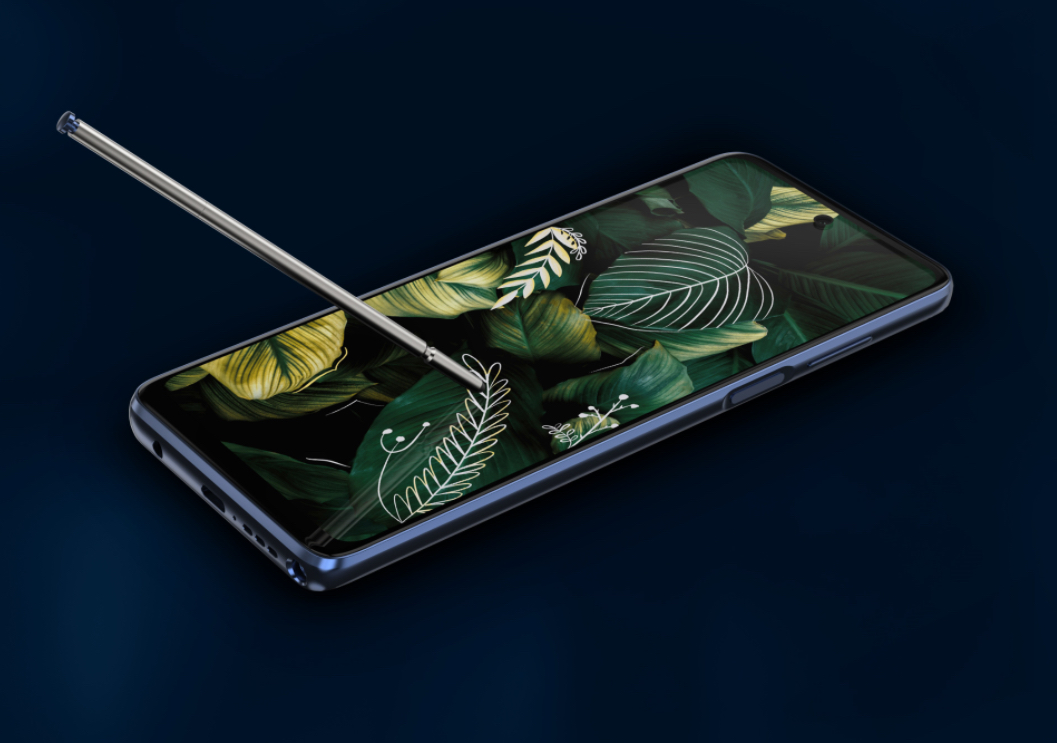 If you want a new inexpensive phone with a stylus, your options are limited. With LG leaving the smartphone market and Samsung's Galaxy S22 Note Ultra priced substantially higher, just Motorola's Moto G Stylus remains to maintain the line.
This year's 4G-only Moto G Stylus maintains a superb combination of features and cost-cutting measures. It's a terrific phone for the price, whether you're a stylus fanatic or just interested in them.
It sports a large 6.8-inch LCD display with 1080p quality, a 5,000mAh battery, and enough internal storage with 128GB space. The G Stylus handles everyday chores well, thanks to a powerful MediaTek Helio G88 engine and a robust 6GB of RAM. The cameras, while faulty, are adequate for the job. You won't find a spectacular night mode or top-tier picture quality here, but it's adequate for a phone for around $300.
The stylus on the Moto G Stylus, like the one on the Galaxy S22 Ultra, is incorporated into the device. When you pull it out, a brief menu of shortcuts to stylus-friendly apps, such as its coloring book app, appears. It has a feature set designed for a more casual user than the S22 Ultra, and as a result, it feels more approachable.
This version of the G Stylus lacks 5G, but 5G networks on all US carriers will improve significantly over the next few years. However, if you're content with 4G speeds and want a reasonable value on a phone with a large screen, this is a wonderful alternative.
Number 4. Motorola Moto G Pure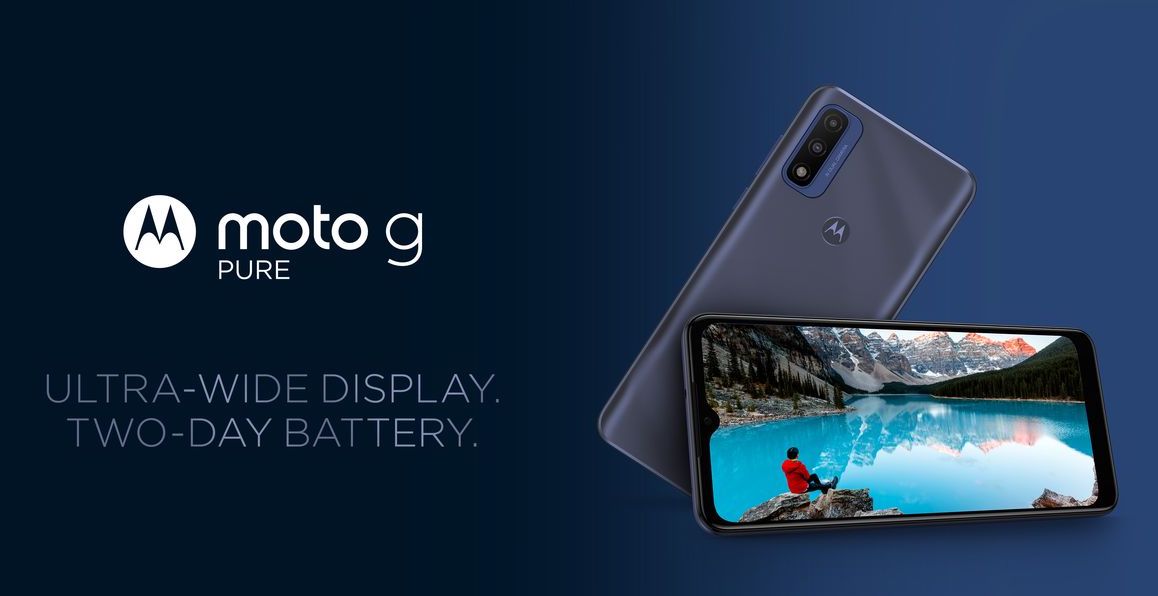 The Motorola Moto G Pure does a lot of things well for its low price of $140 (down from $160). It's a 4G-only phone with a slower processor — everything from opening a web page to switching apps takes a beat longer than on most other inexpensive phones. As a compromise, it has a strong 13-megapixel rear camera and a good battery life that should last most users all day and into the next.
The Moto G Pure only has 32GB of storage, which is insufficient given that the Android OS will take up about half of that. Fortunately, you can expand storage via the microSD card port. If you don't already have one, count on spending an extra $15 or $20 on a microSD card with the purchase of this phone.
Number 5. Oneplus Nord N20 5G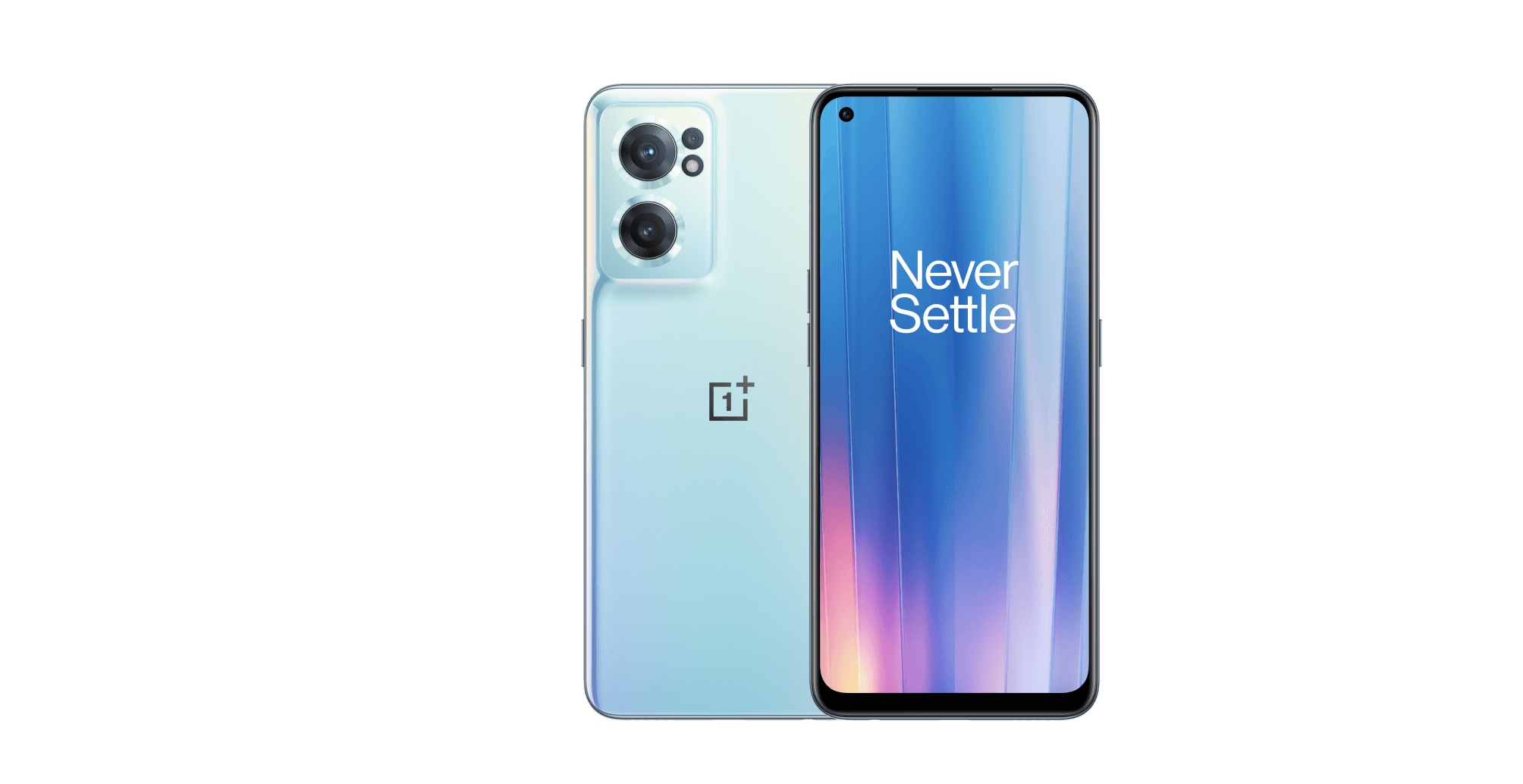 The OnePlus N20 5G is a $280 phone that feels much more expensive. It has a 6.4-inch screen with a decent 1080p resolution. Even better, it's an OLED display in a market dominated by lower-contrast LCDs. As a result, you'll have to settle with a normal 60Hz refresh rate. You won't notice the change unless you're coming from a phone with a quicker 90Hz or 120Hz screen. Aside from the refresh rate, it's a good screen that's delightful to use. In addition, there's a superb fingerprint reader beneath the display that makes unlocking the phone a breeze.
The N20 5G is outfitted with a powerful Snapdragon 695 processor and a substantial 6GB of RAM for excellent day-to-day performance. A charger is provided in the box to enable the phone's rapid 33W wired charging, which is something you won't find in any of the N20's competitors. You can charge the phone from 0 to 30% in just 20 minutes, which is quite useful if you're in a hurry and need a quick battery boost.
The N20's camera quality is a bit of a letdown. The primary rear 64-megapixel camera is adequate; the other two cameras (a low-resolution macro and a monochrome sensor) should be avoided. The phone also comes with Android 11, which is currently a version behind most other new Android phones.
It is initially exclusively accessible through T-Mobile, where it supports the carrier's sub-6GHz 5G network. OnePlus will sell it unlocked at some time, although AT&T and Verizon are unlikely to give major 5G support. For the time being, if you're on T-Mobile, it's a terrific low-cost alternative.