Since the past few years, the inexpensive laptops are becoming better and better. The question is, what is most essential to you, and what are you willing to give up? Even the greatest cheap laptops aren't perfect in every way; they have some advantages, but they take corners to get to their low prices. You'll almost likely be able to find a budget laptop with a touchscreen, a premium-looking chassis, an HDMI port, a backlit keyboard, or stylus support, but you'll have to decide which features are most important to you and which you can live without.
Chromebooks make up a large portion of our top recommendations for the best affordable laptop in 2022. Chromebooks are, in many situations, the best value option for customers looking for a laptop under $500, with superior hardware, features, and build quality than most Windows laptops in that price range. In the future, we intend to add additional Windows laptops under $500 to this page, and we'll keep a watch on new arrivals.
Let's take a look at 3 laptops that you can buy if you are on a budget.
Number 1. Lenovo Chromebook Duet ($230)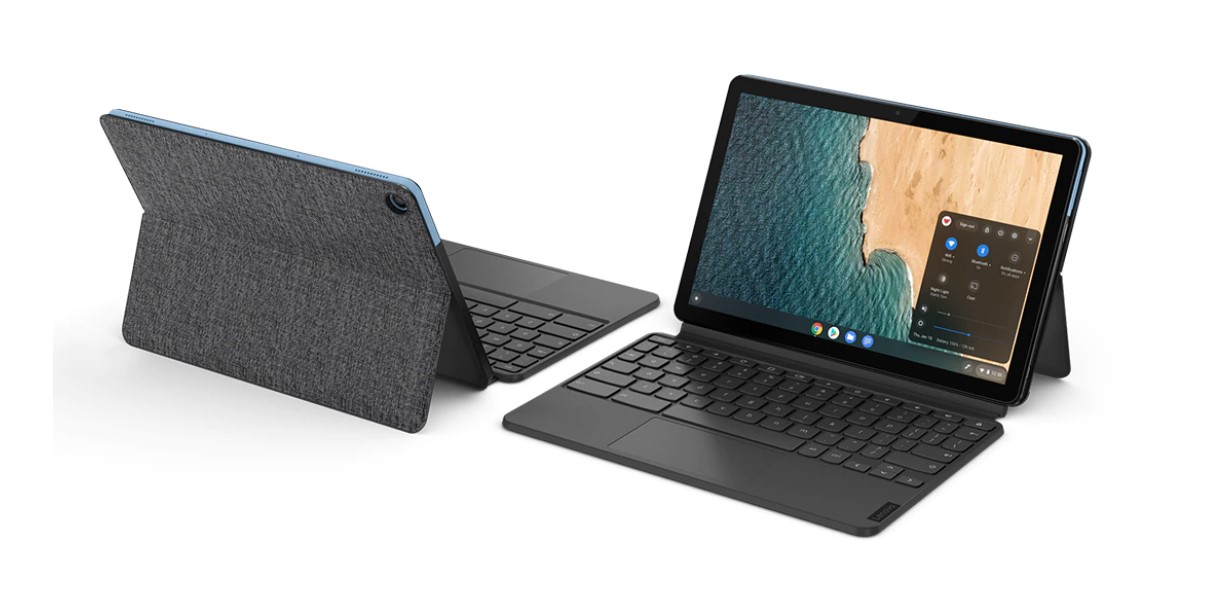 If you're searching for an insanely affordable Chromebook that performs admirably, the $260 Lenovo Chromebook Duet is a no-brainer. Duet is a ten-inch aluminium alloy Chrome OS tablet that includes a kickstand and keyboard cover. It appears to be durable and elegant, and it may easily be used as a tablet or a PC. However, you're not making a significant performance sacrifice due to the device's diminutive size; as long as you're not running hundreds of tabs and programmes, you should be alright. And in our tests, we saw over 11 hours of battery life, making it one of the longest-lasting Chromebooks we've seen in the previous year.
The first thing to note about the Chromebook Duet is its modest screen – just 10.1 inches. That is an acceptable size for a young student (especially with the touch capability) and for an adult's secondary device for note-taking, Netflix watching, and the like, but it is not an acceptable size for a primary work device unless you are willing to squint quite a bit.
Number 2. Acer Chromebook Spin 713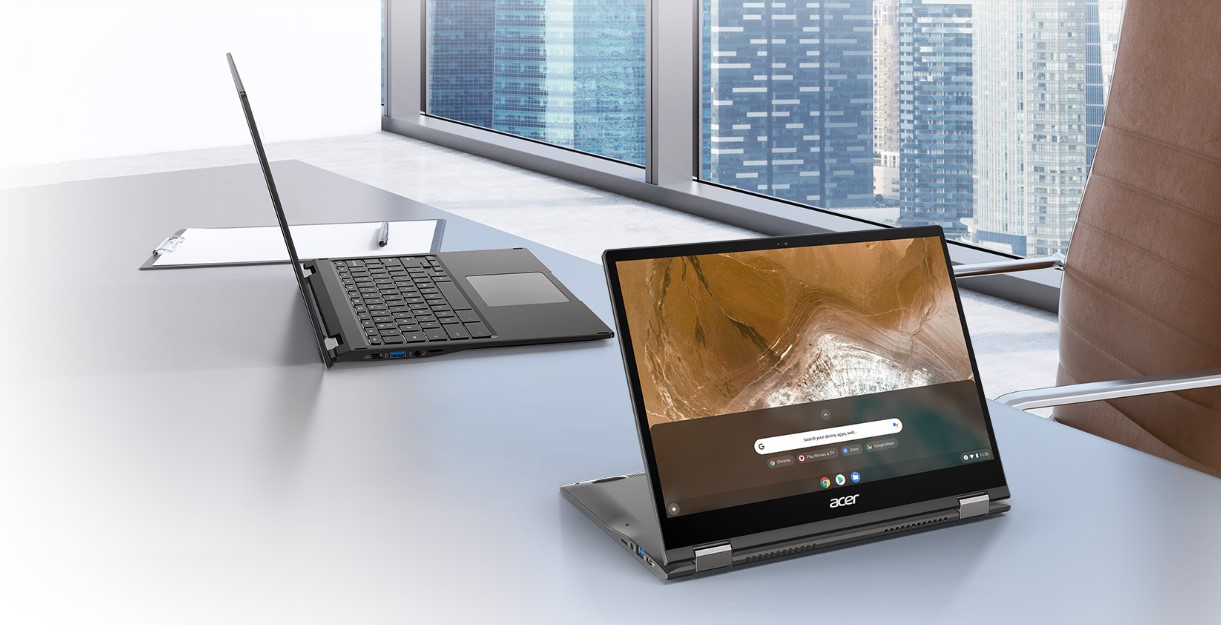 If you want a more classic Chromebook with a clamshell design, the $329 Acer Chromebook Spin 713 is a fantastic value. It features a stunning 3:2 display with plenty of vertical space that produces a sharp image and vivid, vibrant colours. While the screen alone would make the Chromebook Spin 713 stand out, it also boasts a wonderful keyboard, all-day battery life, and a robust connector selection that includes an HDMI port in addition to USB-C, USB-A, and a microSD slot.
Number 3. Asus Chromebook Detachable CM3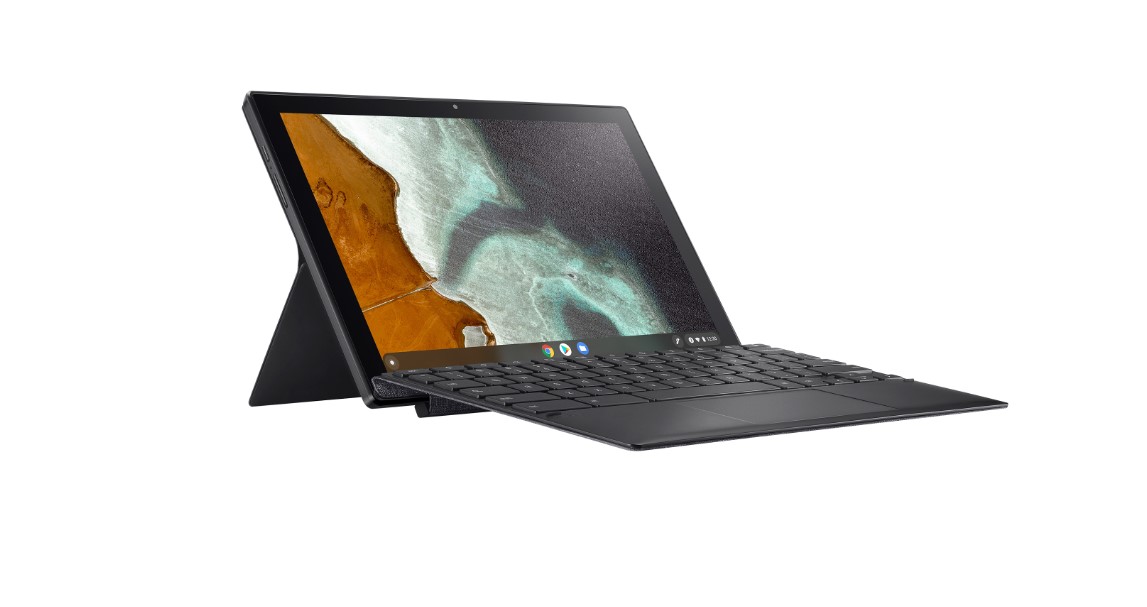 If you like the Duet's size and detachable design but want something a little more premium, the Asus Chromebook Detachable CM3 may be a better fit. The CM3 is a 10.5-inch 16:10 Chrome OS tablet, similar to the Duet, with a fabric cover, kickstand, and removable screen. However, the CM3's kickstand folds in two directions: lengthwise to stand the tablet up like a laptop, or shortwise to stand the tablet up horizontally. Additionally, it includes a built-in USI stylus and spacious keys with an unexpected amount of travel. Additionally, the battery life was extremely impressive: we averaged about 13 hours of continuous work.
Where the CM3 falls short of the Duet (and other budget laptops you might consider) is in terms of power. Its MediaTek CPU is somewhat slow in comparison to more expensive options. However, the CM3 delivers an impressive variety of features at a sub-$400 price point, making it an excellent student driver or secondary device.