Android devices are more than just robots. They are a great option for those seeking a mobile device free from the limitations of closed operating systems used by certain smartphone manufacturers. Android also offers a vast library of games, making it a popular choice among gamers. However, with so many options available, it can be overwhelming to decide which games to play. Fear not, as we have curated a list of the top ten games for Android devices to help you get started.
Number 1. Downwell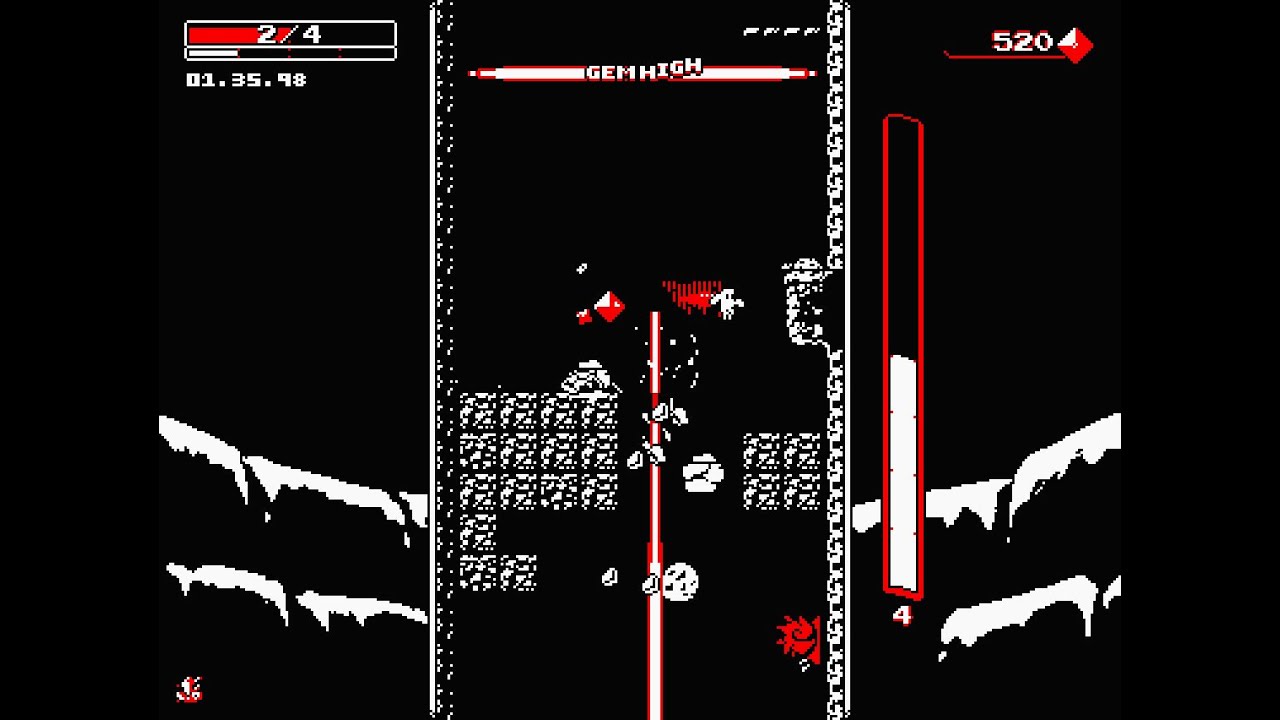 This is the type of game that works nicely on mobile: a vertical epic about a child who falls down a well. The knee-high youngster, on the other hand, is not at all sensitive. He tumbled while wearing his trusty Gunboots, which burst and blast down the numerous nasty crawlies that occupy the deep hole and alter with each run.
Whilst it has certain frills, such as jewels that can be exchanged for healing rice balls and other goods, Downwell is largely a game about falling deep down—think of it as a reverse cross version of Doodle Jump. It doesn't have to be fancy to entice you with its unique combination of nostalgia, arcade visuals, and rapid reward.
Number 2. Genshin Impact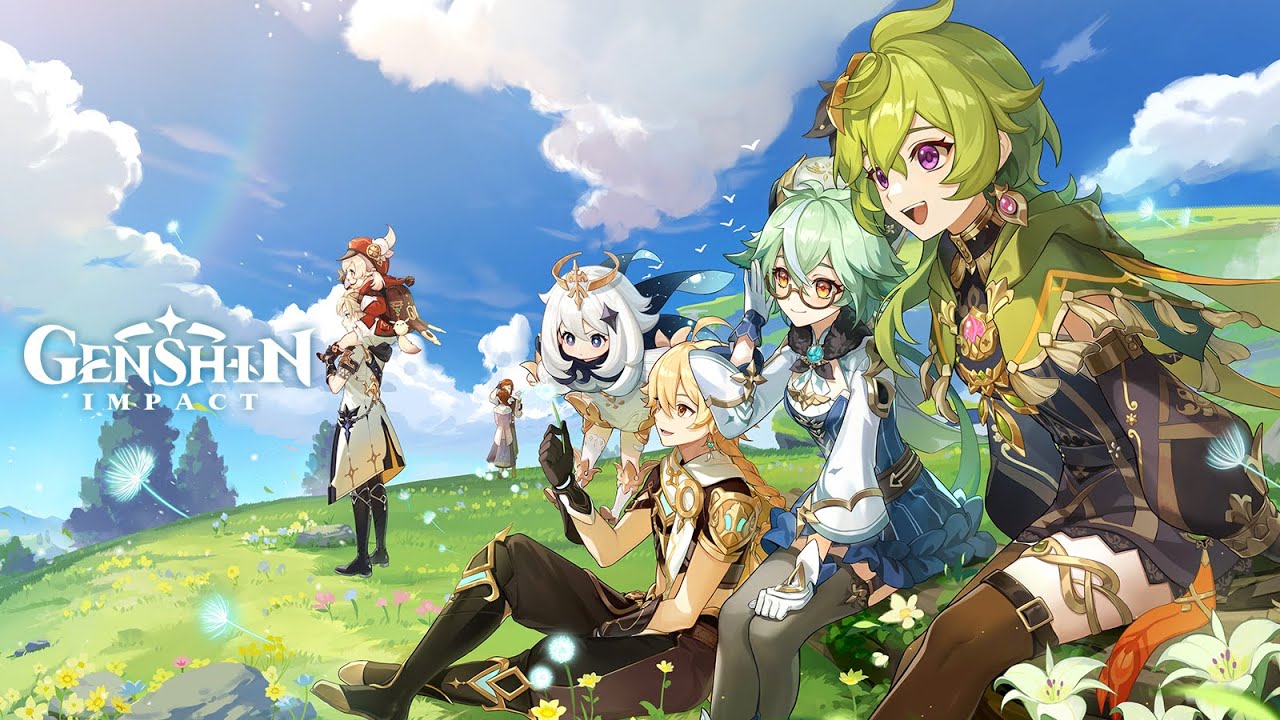 Genshin Impact, yet another unmissable pay-to-win action role-playing game, is an electrifying mix of slaughter, magic, and a rich open world.
You, the Traveler, are compelled to roam the seven green kingdoms of Teyvat until you discover your twin, who has been separated from you by an overpowering god. Ultimately, you and your joyful anime girl companion Paimon seek assistance from each nation's reigning deity, becoming embroiled in cosmic battles along the way.
Despite Genshin Impact portrays a complex hero's story through eye candy and combat fireworks, it also has significant flaws. Its gacha system, or randomised prize system, is responsible for some gamers spending tens of thousands of real money. It also doesn't have a particularly compelling ending. Yet there's simply no other alternative for the casual phone player who wants to be amazed by design, fight, and a constantly updated, complex environment.
Number 3. Marvel Snap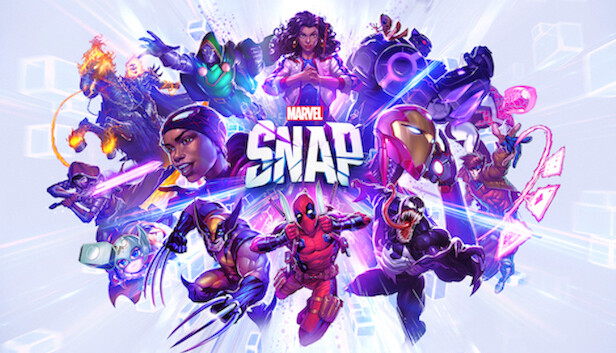 Marvel Snap, the first game from Hearthstone director Ben Brode's studio Second Dinner, is a card game with meat on the bones. Stack your 12-card slots wisely with 2D Marvel superheroes to create the ultimate supergroup for dominating opponents in lightning-fast, six-turn tournaments. They seldom last more than a few minutes, but that's not the "snap" part. Snapping is more of a tactic, a feature that allows you to double a match's stakes at the loss of some rated points, or cosmic cubes. Opponents may lash out or reject you, causing you to lose (while retaining their points). You get all the adrenaline rush of defeating Thanos without the chipped nails.
Marvel Snap's simplicity is part of what makes it so rewarding. The emphasis on tiny and fast helps "you rapidly understand all of what your deck and its cards can accomplish, allowing you to focus more on playing and not studying," according to Kotaku staff writer Zack Zwiezen in his review. "After a few hours, I had a couple decks up and running, and I was having a great time figuring out how to synergize my deck." Marvel Snap is entertaining, familiar, and, most of all, free.
Number 4. Hearthstone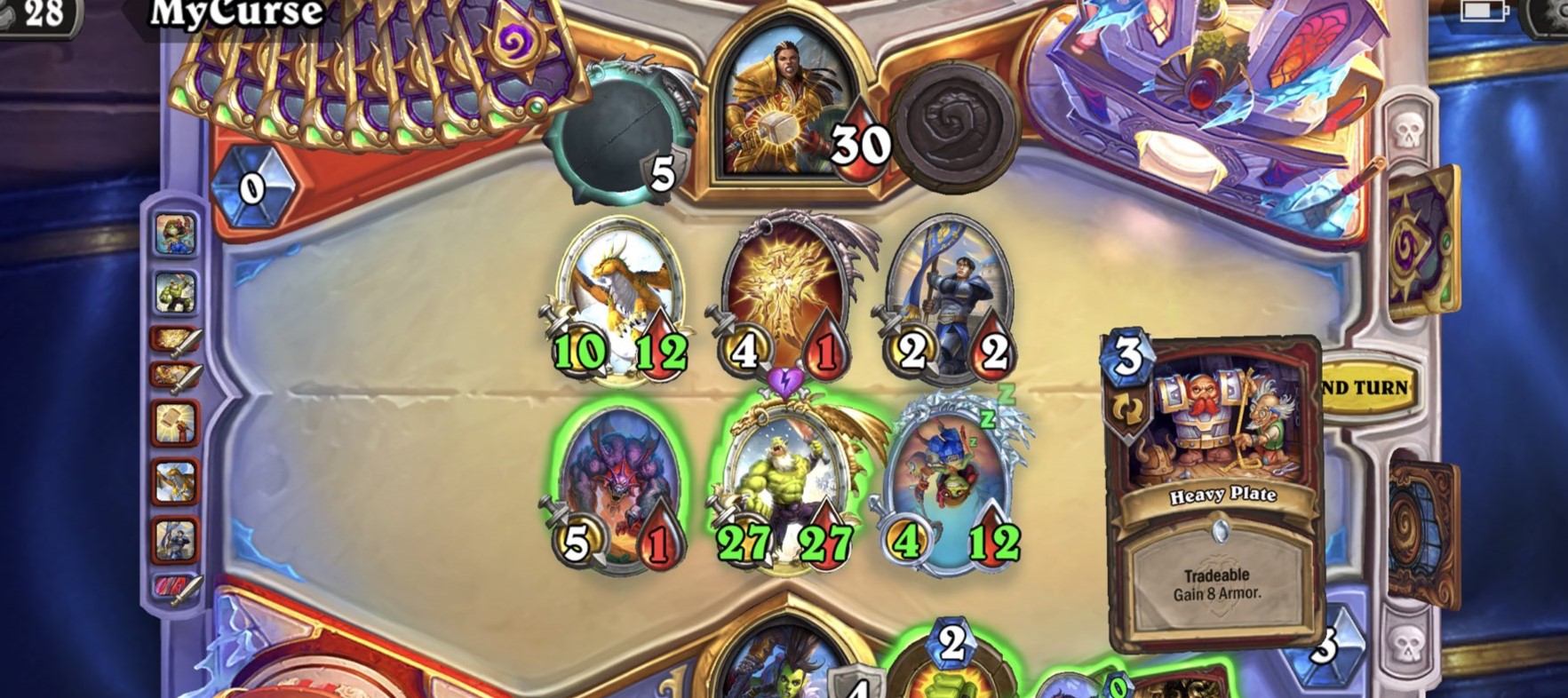 If you find Marvel Snap to be a little too simplistic and fast-paced, perhaps Ben Brode's prior big success will be more to your liking. Hearthstone started on PC but seems designed for mobile, and boy, does it fit right in.
After an hour or two, you'll be creating your own personalised decks and challenging friends and strangers to matches, either online or in person if you both have phones in the same room. Each battle lasts only a few minutes, making it easy to fit into your schedule. Moreover, while you may ultimately be tempted to pay for the random card booster packs, you can get a lot of fun out of Hearthstone without spending a dime.
Number 5. Mini Metro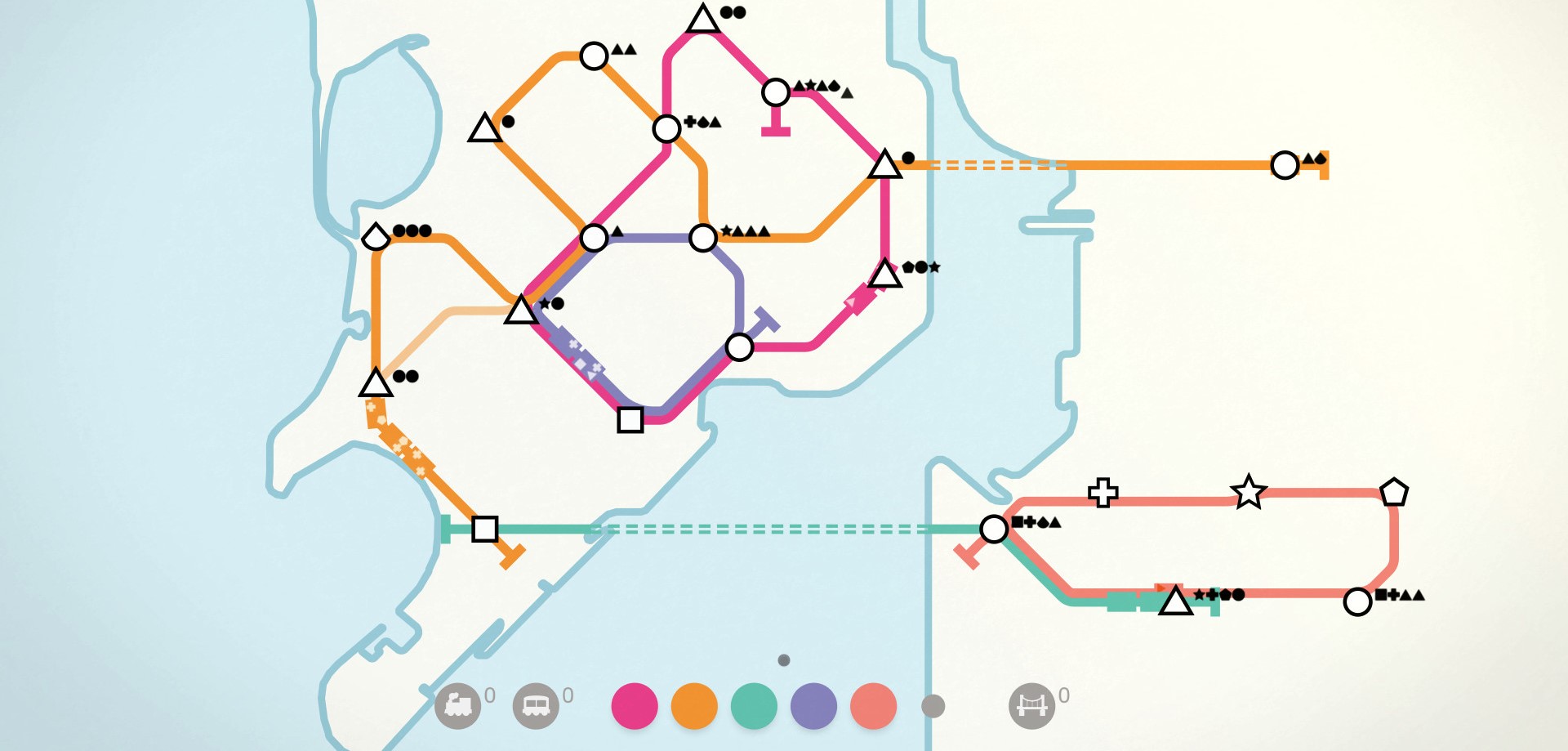 Mini Metro is mostly a strategy game. You must manage underground lines and stations, linking new stations as they appear, with the ultimate objective of determining how long you can keep your metropolis flowing. There are more than 20 transit-focused cities to pick from—including Seoul, Barcelona, Berlin, Cairo, Osaka, Melbourne, and Hong Kong—and, if it pleases you, you can even construct your own unique networks for each.
It is incredibly basic, with minimal music and underground maps right out of Harry Beck's portfolio. (He is the man responsible for updating London's Tube map.) Fans of strategic puzzle games will like Mini Metro on its own. It's a dream come true for transportation enthusiasts.
Number 6. Pocket City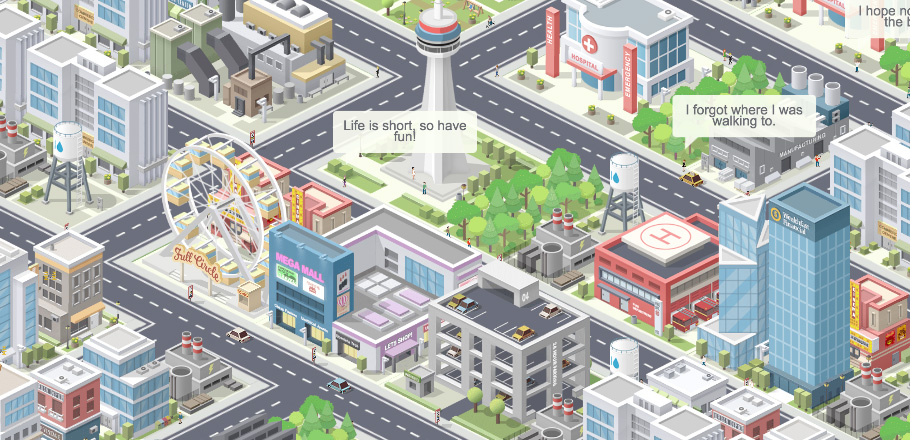 Just picture this scenario: You start up a city-building game and right away you comprehend what's on the screen and how everything operates, without being bombarded by a barrage of microtransactions. It seems too good to be true, doesn't it? That's precisely why Pocket City is such a stunningly excellent game.
It's not as daunting as Cities: Skylines (not to discredit Paradox's impressive city-management simulator, but it's laden with intricate systems), and it doesn't suffer from the plethora of issues that plagued EA's SimCity in 2013. Pocket City is purely about creating and constructing a city without any unnecessary additions. It's reminiscent of the SimCity games of the past but with a modern facelift – essentially, everything you never knew you missed from the genre.
Number 7. Typeshift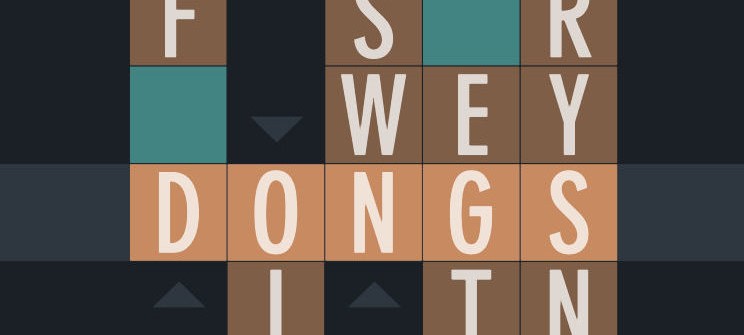 Although your objective in Typeshift is simple – turn all the brown letter tiles to green, the game itself is deceptively intricate. You achieve this by shifting neighboring columns to spell out specific words in the middle row. While this may appear easy, especially since the initial stages consist of only five columns, the puzzles soon become increasingly complex.
As with the most captivating puzzle games, you might find yourself frustrated for not seeing the obvious solutions. Nonetheless, any enthusiast of puzzles can attest that there is no greater thrill than cracking a challenging code.
Number 8. Gris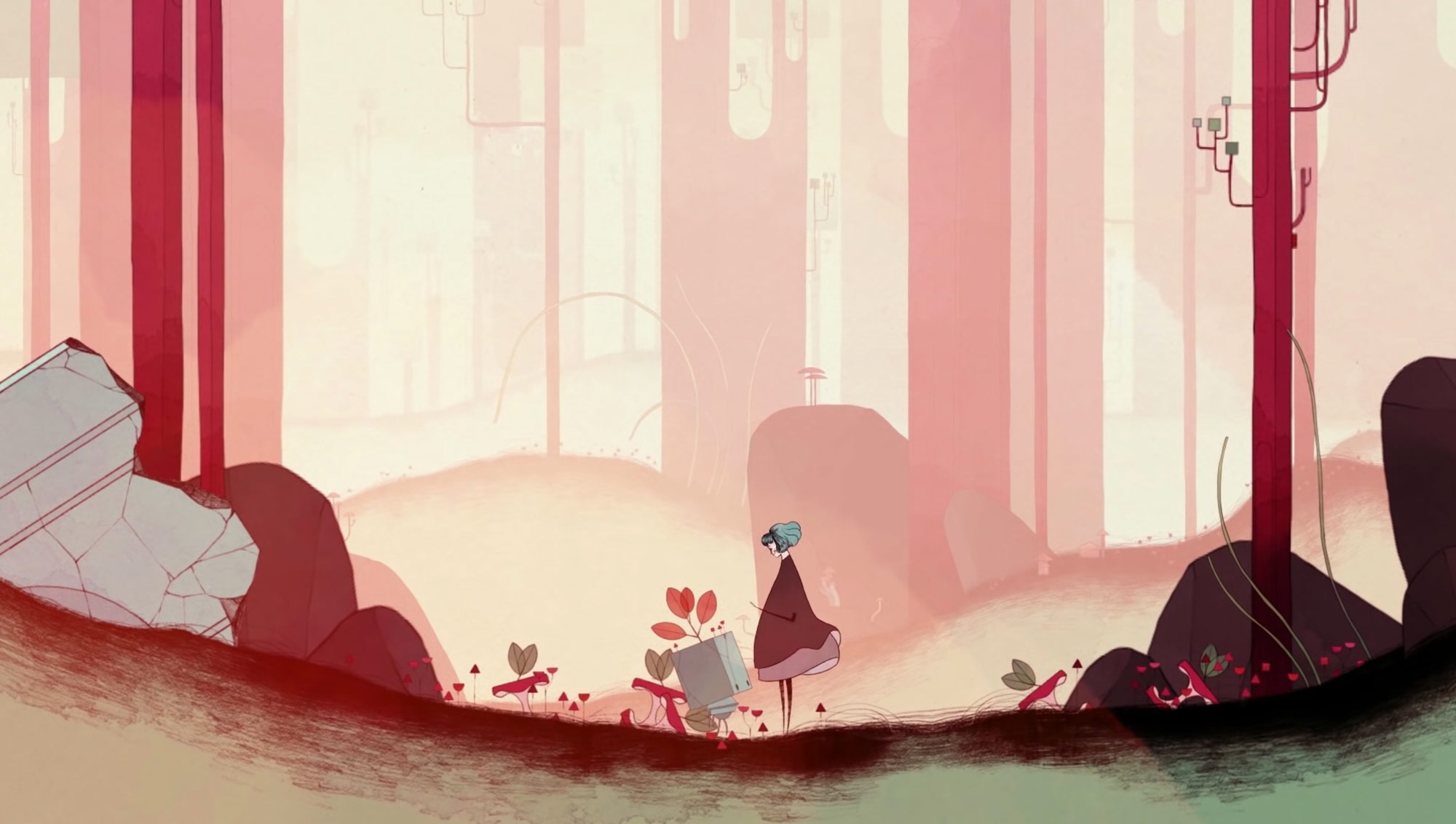 In contrast to most video games, dying is not a possibility in Gris, nor is there any overwhelming feeling of defeat. The gameplay doesn't involve fighting enemies with advanced combat skills or gaining experience points to develop an extensive skill set. Instead, the game revolves around simplistic puzzles and platforming with little impact.
The world depicted in Gris initially appears as a nearly colorless 2D watercolor painting. However, as you progress and unlock new traversal abilities, the environment becomes flooded with vibrant hues. There is no conversation to give clues about the plot, but you'll gradually realize that Gris conveys as much about life, loss, and love as any highly detailed console game with lengthy dialogues.
Number 9. Hitman Go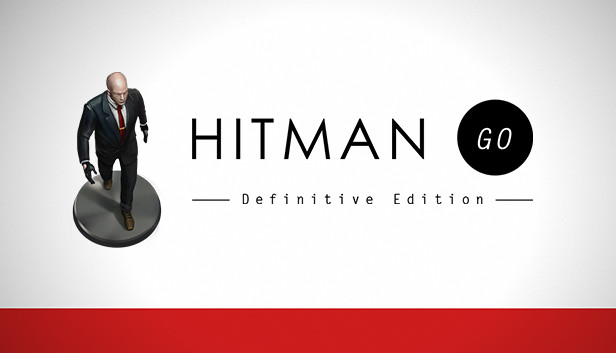 The Hitman franchise is renowned for its expansive and unrestricted sandboxes that allow players to stealthily navigate parties or museums, locate their mark, and eliminate them using creative methods. Hitman GO deviates from this formula, as it does not offer such gameplay. Nevertheless, it does provide a collection of clever, expertly crafted puzzles that gradually become more intricate as you progress. These puzzles are never excessively challenging, and can be completed within the duration of a single bus ride.
Although Hitman GO's visuals resemble a stripped-down board game and its depiction of violence is abstract, it still manages to embody the series' scrupulous and gratifying essence.
Number 10. Tokaido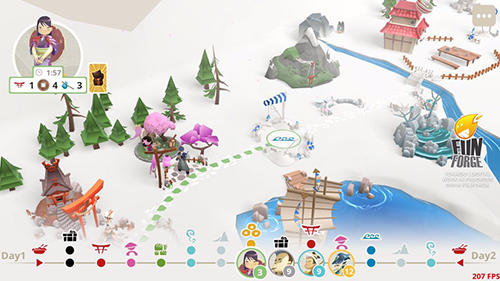 Many people have used Android phones to enjoy mobile renditions of popular board games like Monopoly or Ticket to Ride. These games are usually enjoyable, if not particularly transformative. However, Tokaido breaks this mold. As an already almost impeccably balanced board game, Tokaido particularly excels on mobile platforms for one reason: It doesn't feel like a board game. While the board is still present, and the primary rules remain mostly unchanged, playing Tokaido on Android is more akin to playing a video game.
The characters, no longer mere game pieces, are now fully animated. When you pause at a shop or temple, you'll come across a storefront reminiscent of any role-playing game. The camera even zooms in on your movements, as in a more conventional video game. Although other board game adaptations have attempted this feature, Tokaido executes it with unparalleled success.