The Android Operating system is known for its slew of features and functionalities. While 9 out of 10 features are aimed directly at making the user experience simpler and more data-rich, the developers usually add in a gag or two just for the sake of entertainment. One of the longest-running gags in the Android Operating System is the Android Easter Egg.
The Android Easter egg is a themed artwork or animation (or even a mini-game), that represents the version of the OS that your Android smartphone is running. As Android has been using the dessert nomenclature for their OS releases, the Easter eggs have been indicative of that theme and so far, every easter egg we have seen has brought a smile to our face.
Some of our favorite Android Easter eggs over the years are –
Number 1. Android 4.1 (Jellybean)
The Easter egg for the Android Jellybean OS was a two-step process. On trigger, the screen displayed a smiley face which then transformed into a screen full of jellybeans that you can tap and move. There is no real point to this mini-game other than offering some entertainment in times of boredom.
Number 2. Android 5.0 (Lollipop)
The easter egg for Android Lollipop was inspired by the viral Flappy Bird game, only this time, you control the android and navigate through gates made of the lollipop. The addition of a scorekeeper actually qualified this easter egg to be called a mini-game, and to date, it is one of the best easter eggs Android has pulled off.
Number 3. Android 9.0 (Pie)
Finally, we have a more recent version of Android – Android Pie. The easter egg here is also a two-staged one. First, you have the 'P' logo that denotes the Pie moniker, and when you long-press the logo, you will see a blank slate where you can doodle, draw and just have some fun.
We spent endless minutes just doodling away on this neat little easter egg and became an instant hit the moment we triggered it.
Now, let's see how you can trigger the easter egg on your Android device.
Step 1. Tap on the 'Settings' app on your Android smartphone.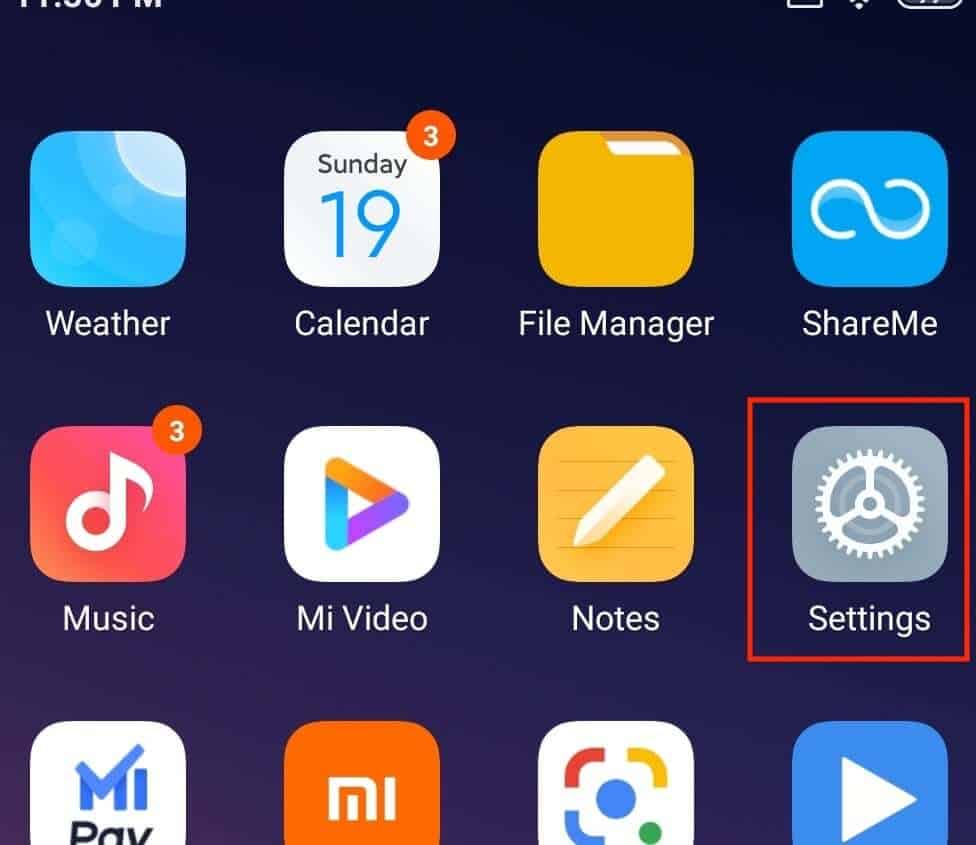 Step 2. Tap on the 'About Phone' option in the Settings menu.
Step 3.Tap continuously on the 'Android Version' option.
After a few taps, the Easter egg will be triggered.