Online security is becoming a cause of concern these days, with the advent of hackers and sleuths online, who can tap into your privacy with just a few taps. One of the ways these scammers and hackers trick users into compromising their safety online, is by creating counterfeit websites that look genuine, but the moment you sign up into it, your data is extracted and then used for malicious activities. To counter this danger, tech companies who make their own web browsers, have started adding in security checks and reports for the websites you visit, and whenever you are on a website that seems suspicious, the browser warns you and sometimes even prevents you from accessing the site completely. The new chromium based Microsoft Edge browser also features a website check report available that shows you whether the site is safe, the cookies access and the data that is being collected from you. This way, you get a clear picture of what you are signing up for whenever you visit a particular website.
In this tutorial, we will show you how to use the Microsoft Edge feature to see if you can trust a website that you visit.
Step 1. Open the Microsoft Edge browser on your computer.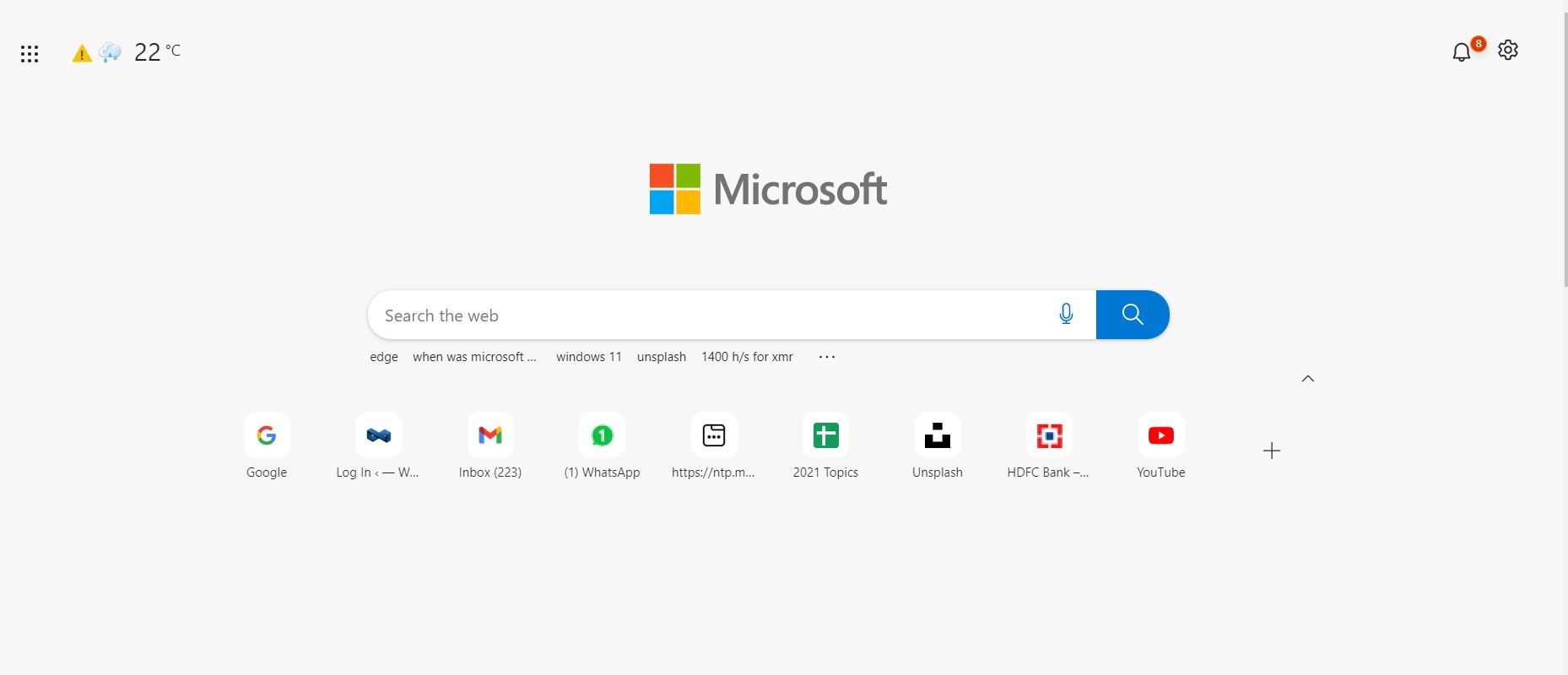 Step 2. In the URL bar, enter the address of the website you want to visit and you will be taken to the same.

Step 3. Now, at the left hand side of the URL bar, click on the 'lock' icon.
You will now see a status window appear where is shows you whether the connection to the website is secured, the cookies and the data access settings and finally, the tracking prevention preference.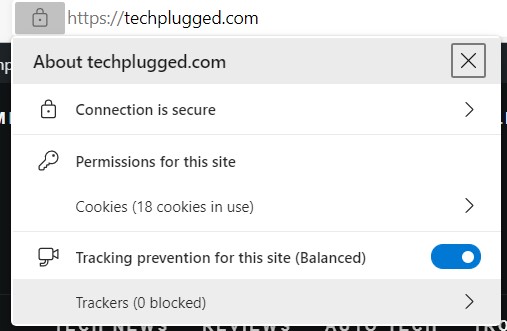 From the cookies and permissions section, you can alter the permissions you want to give to a particular site, such as permission to access name, personal details, location details and much more. This way you can tailor your experience and ensure that the website can only access the data that you want it to access. Sometimes, there may be some data that the website will need access to, in order to provide you the right experience and in such cases, you may not be able to change your permission settings.
If the site you are visiting is suspicious, the first layer of protection is that it will not show up in the search results in case you have done a quick Google search, or if you have entered the URL directly and the site seems suspicious, the security profile window will give you a warning and you can immediately stop interacting with the site and protect yourself.