Sony today announced the SRS-RA5000 and SRS-RA3000, its latest premium wireless speakers. Equipped with Sony's unique spatial sound technologies and packed with smart features, the speakers fill your room with your favorite background music. The ambient room-filling sound creates a calm atmosphere, allowing you to relax as if you were at your favorite café. 
Ambient Room-Filling Sound for a New Sound Experience
Through Sony's unique spatial sound technologies, the RA5000 and RA3000 recreate the ambient room-filling sound experience like a well-designed café in your home. Unlike most speakers that spread sound horizontally, these speakers spread background music both horizontally (wall-to-wall) and vertically (floor-to-ceiling) with Immersive Audio Enhancement and Sony's 360 Reality Audio content playback. The ambient room-filling sound creates a calm, relaxing atmosphere, helping to create the right ambiance for chatting with family and friends.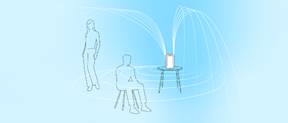 immersive Audio Enhancement
The RA5000 and RA3000 provide Immersive Audio Enhancement (IAE) based on Sony's unique algorithm, transforming 2-channel stereo tracks into ambient room-filling sound. Whether you're cooking, cleaning, working, or catching up with friends, the speaker's diffuses sound both horizontally and vertically to envelop you in all directions, while recreating a soothing atmosphere.
360 Reality Audio
360 Reality Audio tracks provide the best ambient room-filling experience as they incorporate three-dimensional sound location data, allowing the RA5000 and RA3000 to analyze the location data within and optimally allocate the sound to the speaker's structure effectively, thus delivering true ambient room-filling sound. 360 Reality Audio can be enjoyed through compatible music streaming services.
Sound calibration
Every room has a different acoustic condition and the sound characteristics can be affected by various aspects of the room. Through sound calibration, the RA5000 and RA3000 considers the acoustic conditions of the room and optimises its output to create ambient room-filling sound.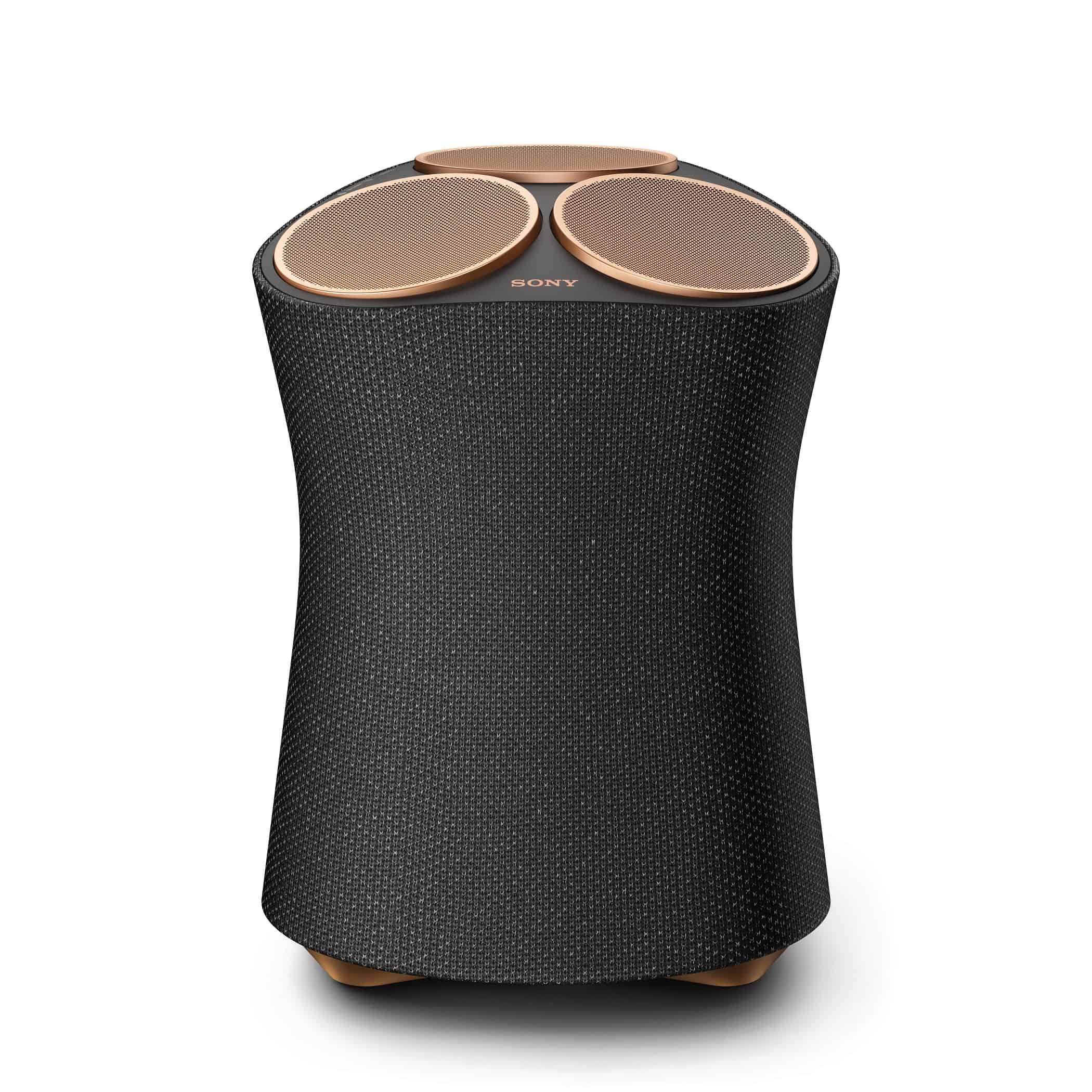 Simply hold the Immersive Audio Enhancement button on the RA5000, and it will conduct a detailed sound calibration adjustment for optimum audio performance for the room it is placed in. The RA3000 provides effortless auto adjustment, which takes place in the background while you are enjoying your favorite tracks.
Every time you restart the RA3000 after moving it to a new location in the house, automatic recalibration is activated for optimum audio performance. 
Premium Wireless Speakers For a New Listening Experience
The RA5000 is also Hi-Res Audio certified, for superior sound quality through High-Resolution Audio playback. The RA5000 features a trio of up-firing speakers that spread music vertically, while the three middle sited speakers spread sound horizontally. The speaker unit incorporates high-magnetism neodymium magnets and mica reinforced cellular diaphragm that gives strength to the speaker whilst keeping its compact size. These are complemented by a subwoofer which helps to flood the room with rich, deep bass. The RA5000 speaker retains the expressiveness from bass range notes to high range notes.
Easy to Set up and Effortless to Use
A Myriad of Connection Options
The RA5000 and RA3000 fits into your life as seamlessly as it fits into your home.  You can choose several convenient ways to enjoy your music. You can pair the speakers with a smartphone, laptop or tablet using BLUETOOTH technology. Music can be directly streamed in high quality over your home Wi-Fi network. Perfect for music lovers of all kinds, these wireless speakers provide an option of an analogue connection to prevent details from being lost.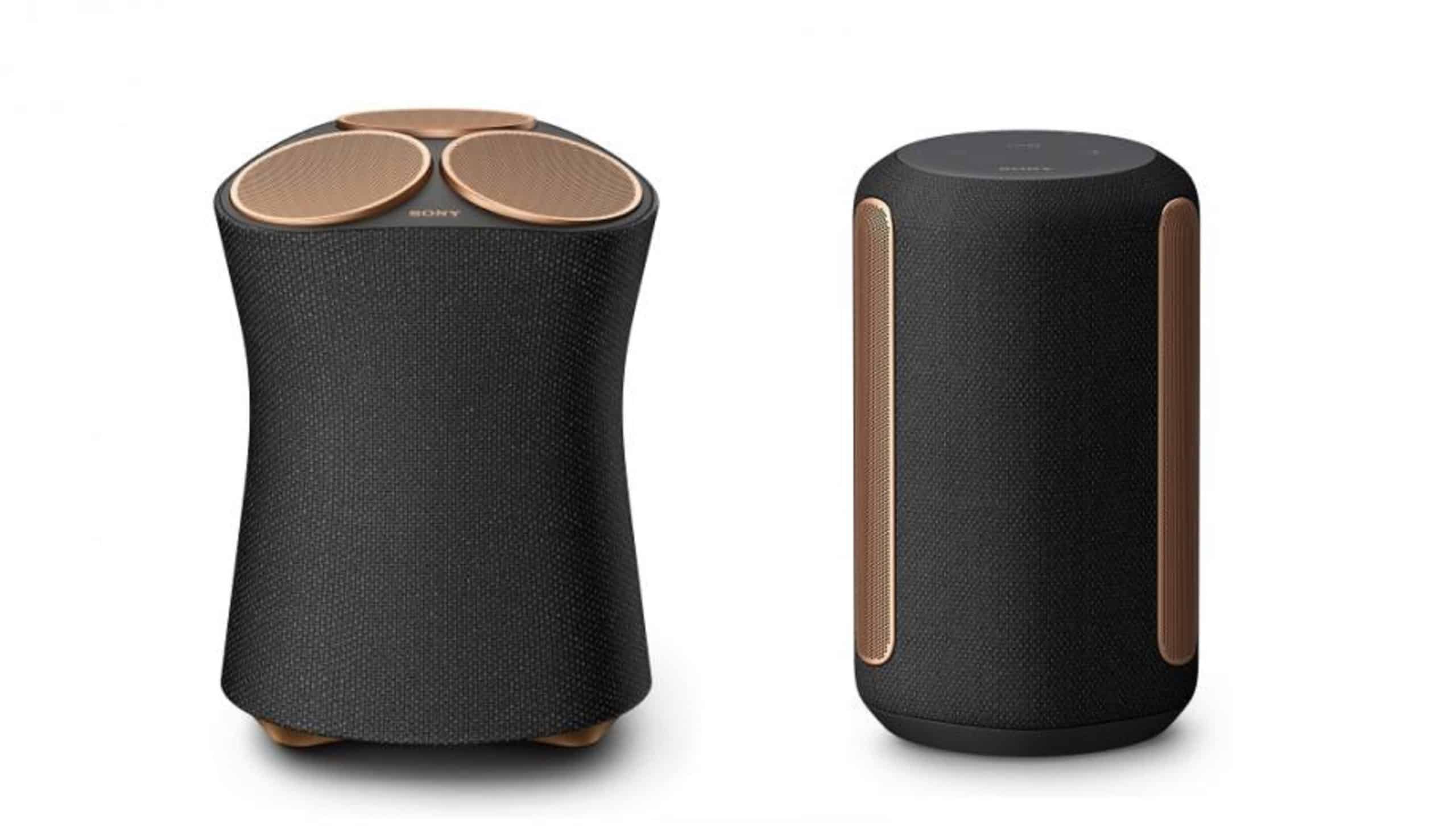 The RA5000 has an additional option of using one-touch NFC to easily connect your compatible smart devices. The RA5000 and RA3000 are also compatible with Spotify Connect and Chromecast built-in[iv] for added convenience and flexibility.
Voice Control and Multi Room
The RA5000 and RA3000 is compatible with a Google Assistant-enabled device with Chromecast built-in and Amazon Alexa enabled devices, allowing you to control music played on the speakers with just your voice. The speakers can also be grouped with multiple compatible devices for multi-room playback using the Google Home app or Amazon Alexa app, allowing you to choose between playing different songs in different rooms, or playing the same music in all rooms at the same time
Sony | Music Center app
At the touch of your fingertips, control the RA5000 and RA3000 from your smartphone with the Sony | Music Center app. You can control your playlist, adjust EQ settings or even turn on/off the Immersive Audio Enhancement and Auto Volume features with the app.
Wireless TV Connection
Enjoy lower latency wireless connectivity with your TV and enhance your TV's audio performance for a more thrilling viewing experience by connecting the RA5000 and RA3000 to compatible BRAVIA televisions via Bluetooth connection.
Availability
The SRS-RA5000 and SRS-RA3000 will be available in selected countries in the Middle East & Africa from 2021.