Running is a popular sport that requires a combination of determination, discipline, and technology. One of the key components of any runner's arsenal is a GPS running watch. These watches allow runners to track their progress, set goals, and monitor their health and fitness levels. With the start of a new year, it's time to take a look at the best GPS-running watches for 2023. Whether you're a seasoned runner or just starting out, these watches have something for everyone. From advanced features like heart rate monitoring and workout tracking to more basic features like step counting and calorie tracking, the 2023 lineup of GPS running watches has something for everyone.
Number 1. Apple Watch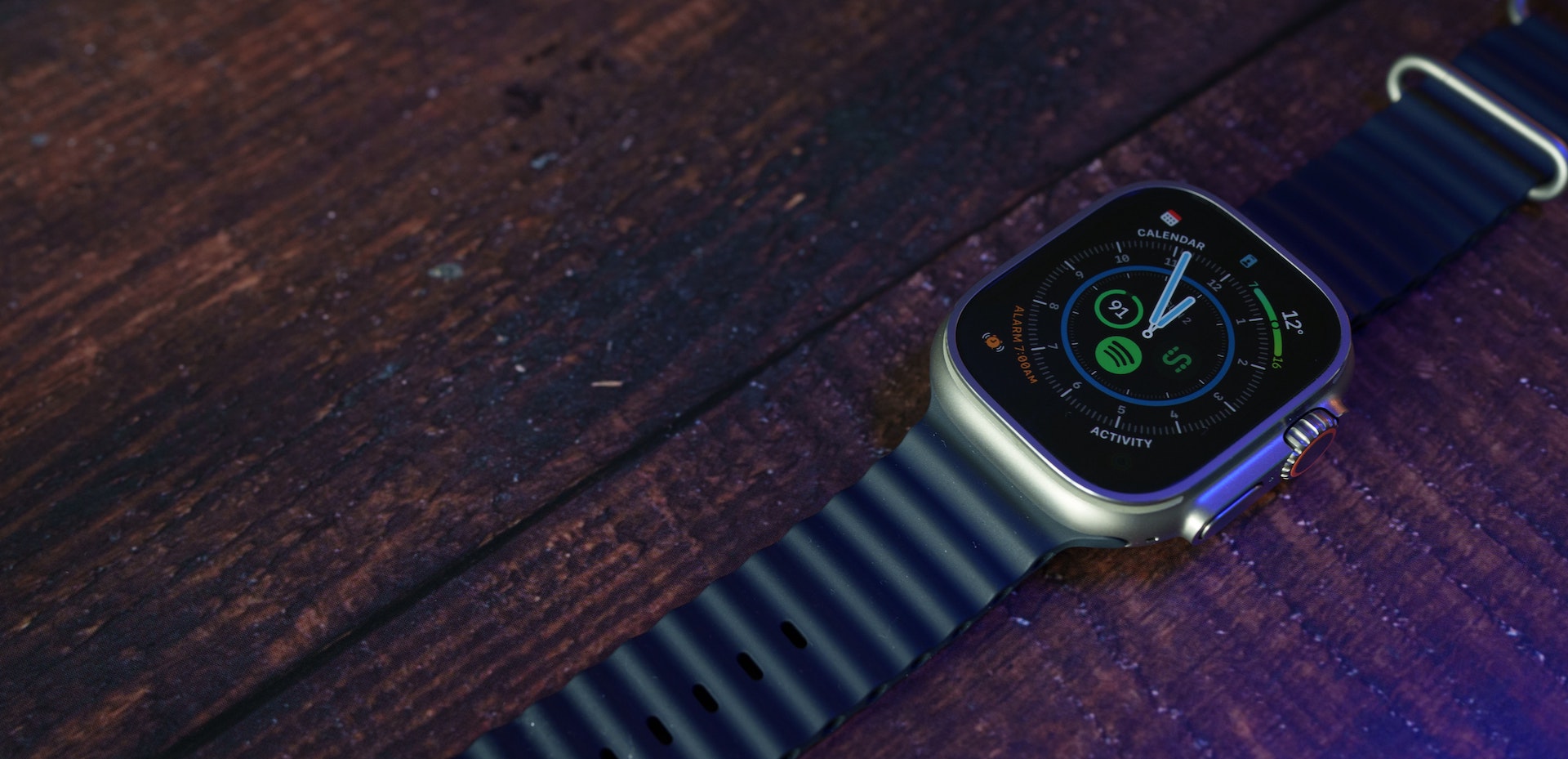 The Apple Watch is a device that has evolved over time to become a useful companion for many. It was first introduced as a smartwatch over eight years ago and has since transformed into a popular wearable. Although the Apple Watch is not designed specifically as a running watch, it has a running mode that can be used by fitness enthusiasts.
The current model of the Apple Watch is stylish and suitable for daily use, thanks to its aluminium body, water resistance, and neutral sport band that can match most outfits. Its always-on display is easy to read in the sunlight and the battery life is rated by Apple to be 18 hours. However, other running watches offer longer battery life, between 30 to 40 hours, and Apple rates the battery life with GPS to be up to seven hours. The high-end Apple Watch Ultra offers the longest battery life of 36 hours.
The built-in Activity app is simple and motivates users to fill in their "move", exercise, and stand rings. The Apple Health app can also pull in workout data from other brands and count it towards the daily exercise and stand goals.
One of the most important features is the GPS sensor, which allows users to leave their phones at home during runs. This is a significant improvement over earlier models and provides a more accurate readout of the distance travelled. In addition to tracking distance, the watch also calculates calorie burn, heart rate, average pace, and rolling pace. Rolling pace refers to the pace over the past mile at any given moment, and users can set pace alerts to notify them when they are going faster than intended.
For indoor runners, the Apple Watch integrates with some exercise equipment, such as treadmills, through a two-way pairing process. This process allows the device and the gym equipment to exchange information, resulting in a more accurate estimate of distance and effort. The watch also automatically detects workouts after a set period of time and includes the previous minutes if the workout was not initiated right away.
All of the workout statistics are displayed on a series of pages that can be swiped through from left to right. The watch also has an auto-pause option, which is faster than similar options on other brands, such as Garmin. Additionally, the Apple Watch can export workout data to MyFitnessPal, providing users with credit for their calorie burn. The watch includes several other health features, such as a built-in ECG test, fall detection, blood oxygen test, respiratory tracking, emergency calls, and menstrual tracking.
However, the limitations of the stats themselves should be noted. The watch does not have a mode for interval workouts and does not provide much customization for the data. For more detailed tracking, users may need to experiment with third-party running apps for the iPhone, such as Strava, RunKeeper, MapMyRun, Nike Run Club, and others.
In conclusion, while the Apple Watch is a versatile device for running and general fitness, it may not be the best option for more serious runners. For those who only want one smartwatch for both training and daily life, however, the Apple Watch is a strong contender.
Number 2. Garmin Forerunner 745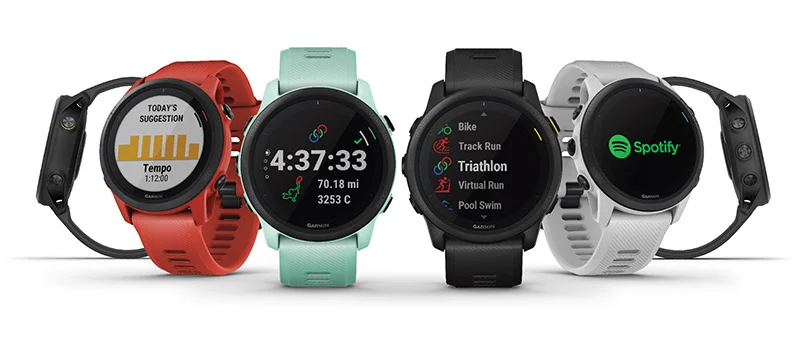 The Garmin Forerunner 745 is a purpose-built device designed for athletes in training. This smartwatch offers a wide range of features and sensors to help track physical performance and aid in race preparation. The sensors include a heart rate monitor, VO2 Max, and blood oxygen measurement (available for all-day and in-sleep monitoring, as opposed to spot-checking). The software also provides daily workout suggestions, a performance condition rating, animated on-screen workouts, a cycling power rating, a sleep score, and menstruation tracking. The watch also allows for the creation of round-trip courses and features Garmin's Trendline routing feature for popular routes.
The Forerunner 745 offers feedback on training load and status, a "Body Battery" energy rating, recommended recovery time, and Garmin Coach, along with a race time predictor. With a compatible accessory, the watch also allows for the analysis of running dynamics. Although the settings menu may be more complicated than other simpler devices like the Forerunner 45, a home screen update released in 2020 allows for easier navigation and more data points on the 1.2-inch screen.
The Forerunner 745 is available in four colours and is easy to read in direct sunlight. Weighing in at 47g, the watch is lightweight and comfortable to wear for long periods of time. Garmin rates the battery life at up to seven days or up to 16 hours with GPS use, dropping to six hours with GPS tracking and music playback. In testing, the battery still had 88% after three hours of GPS use and a 35-minute run only reduced the battery capacity by 2-3%. The watch also showed quicker GPS signal acquisition than older Forerunner models, even in areas with challenging signals.
In addition to advanced running and cycling features, the Forerunner 745 also offers smartwatch features such as Garmin Pay and the ability to store up to 500 music tracks. The watch also mirrors smartphone notifications, provides calendar and weather widgets, and allows for contactless payments.
For those who do not need as many smartwatch features, there is the Forerunner 245, which offers many of the same training features for a lower price. On the other hand, for those who want even more features, there is the Forerunner 945 LTE which adds built-in LTE connectivity, holds 1,000 songs, and features preloaded maps and golfing features. Ultimately, the choice between the Forerunner 745 and other models will depend on the needs and preferences of the individual.
Number 3. Amazfit Bip S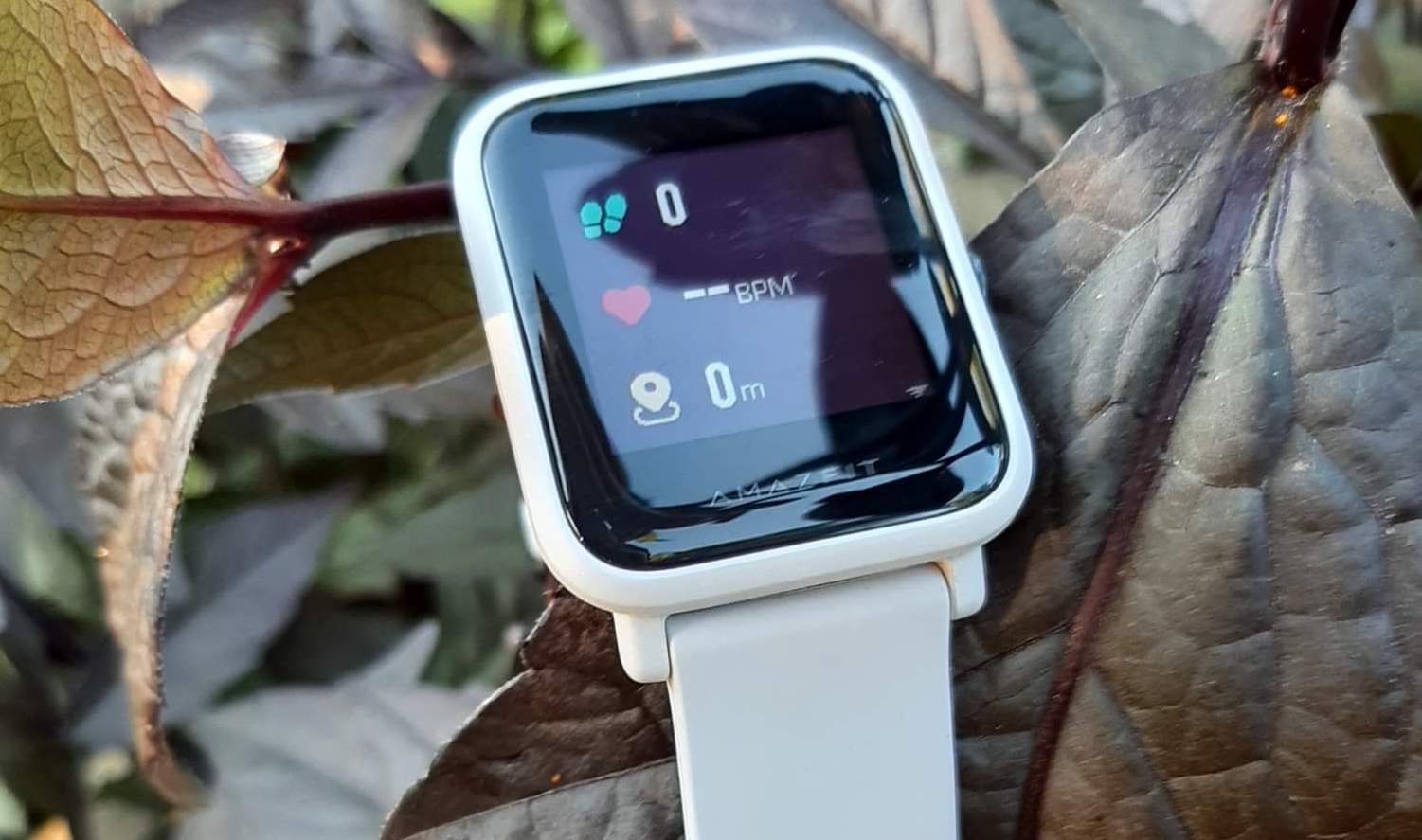 The Bip S from Amazfit, a subsidiary of Huami, was subjected to a review by a tester who kept his expectations low. Despite being an unfamiliar brand in the US, Amazfit is known for its affordable gadgets, and the Bip S was of particular interest to the tester due to its specifications, particularly the built-in heart monitor, a feature not commonly found in similarly priced devices.
As expected, the low price of the watch resulted in some compromises. However, the Bip S was found to have several attractive features. The lightweight design of the watch is water-resistant, and its low-power color display is easy to read in direct sunlight. The low-power design also results in a long battery life of up to 40 hours. The watch is designed to cater to sports enthusiasts, and its built-in GPS provides accurate distance and pace tracking. In addition, the watch offers nine modes for different activities, such as walking, yoga, cycling, swimming, and weightlifting. The heart rate monitor readings were found to be accurate.
On the downside, the user experience was not as polished as one would expect from a tier-one company like Apple or Garmin. The tester noted several issues, including poor grammar and confusing app design. The data from the watch could only be exported to Strava and Apple Health, and customization of data display during workouts was not possible. However, the tester noted that these issues could be addressed through software updates in the future.