"neffos", smartphone brand of TP-link, recently announced the launch of 4 models, neffos X9, C9, C9A and C7A in UAE and Oman. The neffos range of smartphones focuses on modern technology and designs that caters to mass audience.
With a view to expand the scope of business and fulfil the core mission of 'connecting everyone', TP-Link, a renowned provider of WLAN and networking products launched "neffos" smartphones. "neffos" means 'cloud' which is derived from the Greek word 'nephos'. The brand vows to keep their audience connected by offering the best technology on your palm.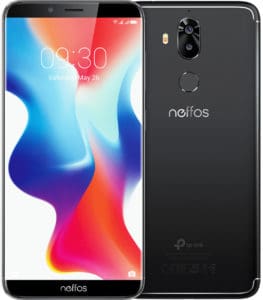 A shift from their usual fixed equipment, these smartphones are TP-Link's advanced mobile offering. Commenting on the new range, Lucas Jiang, General Manager of TP-Link MEA FZE said, "We have built these smartphones with the idea of creating a seamless digital experience for our users, connecting them better with their devices. With the new neffos range, we aim to strengthen our way into the smartphone segment and create a position similar to the one we have attained in the segment of WLAN and networking products around the globe."
X9 Full-view display & performance
Out of 4 models, neffos X9 boasts an 18:9 aspect ratio with 5.99-inch HD+ display and a dual rear camera system. The dual rear camera pairs a 13-megapixel f/2.0 lens with a 5-megapixel lens and offers real-time Portrait Mode with background blurring feature. On the front there's an 8-megapixel wide-angle selfie camera that has AI-beautify mode.
The neffos X9 features an Octa-core processor supported by 3GB of RAM. It has 32GB internal storage and a microSD card slot for expandable storage.
It has face unlock that verifies the user's identity by scanning facial details using AI (artificial intelligence) technology. It also has an option of fingerprint sensor at the back that allows you to unlock the phone. Has night display intelligence that adjusts itself as per the surrounding light.
The phone is installed with NFUI8.0 based on Android 8.1 for a faster, easier and user-friendly performance. It has a 3,060mAh battery for longevity.
The neffos X9 is available in Metallic Black and Silver color in E-city stores and IR shops.
During the launch, neffos C9, C9A and C7A were also launched that will be entering the market.
Providing full-view displays as both devices offer great screen sizes, with the C9 sporting a 5.99-inch screen, whereas the C9A model offers a 5.45-inch screen. The 2GB RAM and 16GB ROM takes care of daily usage.
Both the neffos models, C9 and C9A have been carefully crafted using in-cell technology, finger sensor and AI face unlock. The technology behind C9 and C9A incorporates water and oil-resistant fingerprint sensor into their designs, for an uninterrupted and glitch-free unlocking experience. neffos C9 comprise of high-capacity battery of 3840mAh and 64-bit quad-core processors in order to provide users with whole day duration experience.
neffos C7A is an entry level smartphone. It has a 5" HD screen, with 8-megapixel rear camera.  It has a 64-bit processor, 2GB of high-speed of RAM, 16GB build-in ROM and upto 64GB expandable memory. This entry level has Android 8.1 and features split-screen letting you to watch a video as well as browse online at the same time.
For more details on the product, visit website – http://www.neffos.ae/