Video conferencing has become an essential component of both personal and professional communication in today's society. Attending virtual meetings, remote studying, or video chatting with friends and family all require a high-quality camera. With such a large number of webcams on the market, it might be difficult to choose the best one. As a result, we've developed a list of the top three webcams to buy in 2023, based on aspects including video and audio quality, pricing, and user reviews. So, whether you're looking for a new camera or are simply interested in the latest technology, keep reading to find out which webcams made our list.
Number 1. Logitech Brio 500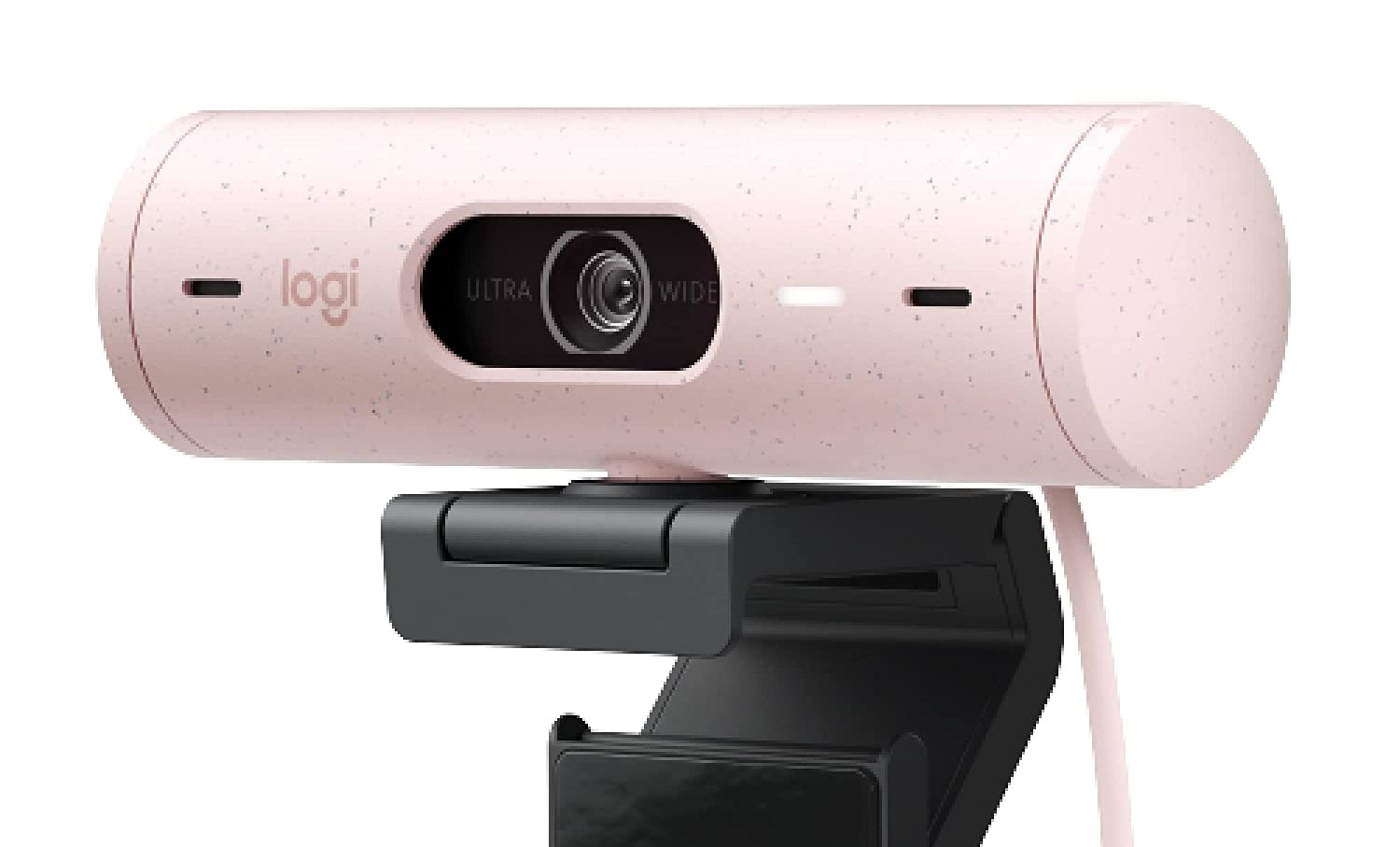 The Logitech Bio 500 has made a big splash as an upgraded version of the much-loved C920s HD Pro. Despite maintaining the same high-quality video output, shooting at 1080p 30fps, this webcam boasts several enhanced features such as an expanded field of view, upgraded zoom, superior auto-light correction, an improved microphone array, and a USB-C cable for easy connectivity.
One of the most impressive features of the Bio 500 is its advanced light correction capabilities. Thanks to Logitech's RightLight 4 technology, this webcam can effectively brighten even the dimmest environments, making it an ideal option for users who frequently work from home or remotely.
The LogiTune software is another notable aspect of the Bio 500, allowing for a range of customizable camera settings such as field of view, autofocus, contrast, brightness, and more. Furthermore, users can choose to enable the Show Mode and RightSight features, with the latter automatically keeping the user in frame during video calls, even if they move around. The adjustable field of view, ranging from 90-65 degrees, provides users with additional options for customizing their video output to their preference.
Logitech has also given the Bio 500 an impressive design overhaul, incorporating recycled plastic material and offering it in three different color options. The magnetic base allows for easy adjustments, while the built-in lens cover provides users with an extra layer of privacy when not in use.
While the Bio 500 may come at a price point of $130, it is worth the investment for those who frequently work remotely or in a hybrid setting. However, for those looking for a more affordable option, the Logitech Brio 300 is a pared-down version of the Bio 500, offering 1080p resolution, auto light correction, a built-in privacy shutter, and USB-C connectivity. The Logitech Brio 300 is available for just $70, although it does lack certain features such as HDR support, Show Mode, adjustable field of view, and omnidirectional mics.
Number 2. Anker PowerConf C200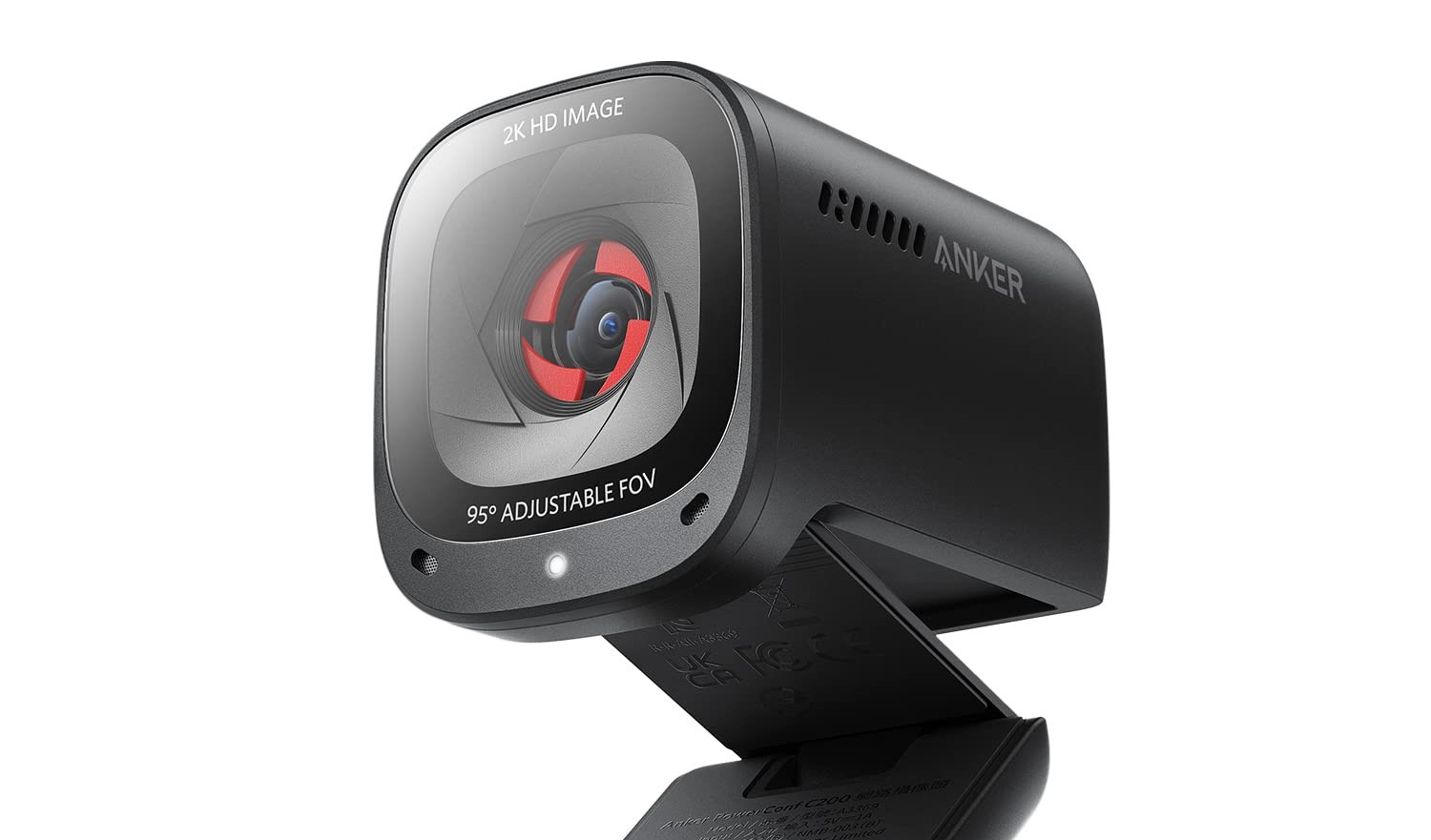 Anker's PowerConf C200 webcam offers an impressive array of features, including simple setup and a user-friendly AnkerWork software to edit and customize settings. With options to control resolution and field of view, you can choose from a default 2K resolution, or adjust down to 1080p, 720p, or 360p. Additionally, the C200 has a default field of view of 95 degrees, but can be adjusted to 78 degrees for a more intimate view.
The C200's video quality is impressive, with fast autofocus and a larger f/2.0 aperture that captures more light, ensuring that you stay illuminated even in darker settings. The built-in lens cover offers privacy, and the dual stereo mics capture your voice loud and clear, with the option to choose between directional or omnidirectional vocal pickup.
However, the C200's chunky design can be a bit cumbersome to adjust, lacking a short neck connecting the camera to its base, requiring two hands to adjust. Additionally, the USB cable included is much shorter than others, which may limit its flexibility in more complicated setups. Despite these minor drawbacks, the PowerConf C200 offers an excellent selection of features at an affordable price point.
Number 3. Razer Kiyo Pro Ultra
Razer's latest offering, the Kiyo Pro Ultra, is a webcam that is purpose-built for streamers, and this is immediately apparent as soon as you take it out of the box. The circular frame of the camera is a whopping three inches in diameter and about two inches thick, making it the biggest webcam in the Kiyo lineup. But the size is not just for show, as Razer has packed a ton of features into this peripheral.
The Kiyo Pro Ultra boasts the largest sensor of any Kiyo webcam, measuring 1/1.2 inches, which the company claims is the largest in any webcam on the market. This, coupled with a F/1.7 aperture lens, allows the camera to let in a ton of light resulting in a super crisp image. In fact, it delivers the best quality image of all the webcams tested, capturing raw 4k/30fps (or 1080p/60fps) footage.
But it's not just the high-quality image that sets the Kiyo Pro Ultra apart from the competition. Streamers will also appreciate the camera's HDR support, tasteful background blurring, and face-tracking autofocus that seamlessly transitions from zeroing-in on their face to whatever object they may be showcasing to their viewers. Additionally, the camera works with Razer's Synapse software, allowing users to customize their image by tweaking settings such as zoom, pan, tilt, ISO, and shutter speed to their liking. However, it's worth noting that Synapse is only compatible with Windows devices, so macOS or Linux users will be limited to default settings.
Compatibility is not an issue for the Kiyo Pro Ultra, as it works with Open Broadcaster Software (OBS) and XSplit, making it easy for most streamers to start producing content right away. Additionally, users can twist the camera's frame to physically shutter the lens, providing them with more privacy when needed.
While the Kiyo Pro Ultra may be overkill for novice streamers, serious and professional content creators will undoubtedly appreciate its quality video and customization options. For those looking for a similar level of quality on a Mac, Elgato's Facecam Pro is a good alternative. It costs the same as the Razer Kiyo Pro Ultra, can record video at 4K/60fps, and its Camera Hub software works on both macOS and Windows.