Lucid Motors has announced that its upcoming electric SUV, the Gravity, is entering a new phase of development and will soon begin testing on public roads throughout the US. This news comes after the company's initial plan to open reservations for the three-row Gravity SUV in early 2023 was delayed.
The Gravity is expected to share design language with the Lucid Air sedan, but with up to three rows of seats that can accommodate seven passengers. The SUV will feature Lucid's "new Glass Cockpit high-resolution displays, powered by the next generation of Lucid UX," promising the driving dynamics of a sports car and greater electric range than any SUV on the market today.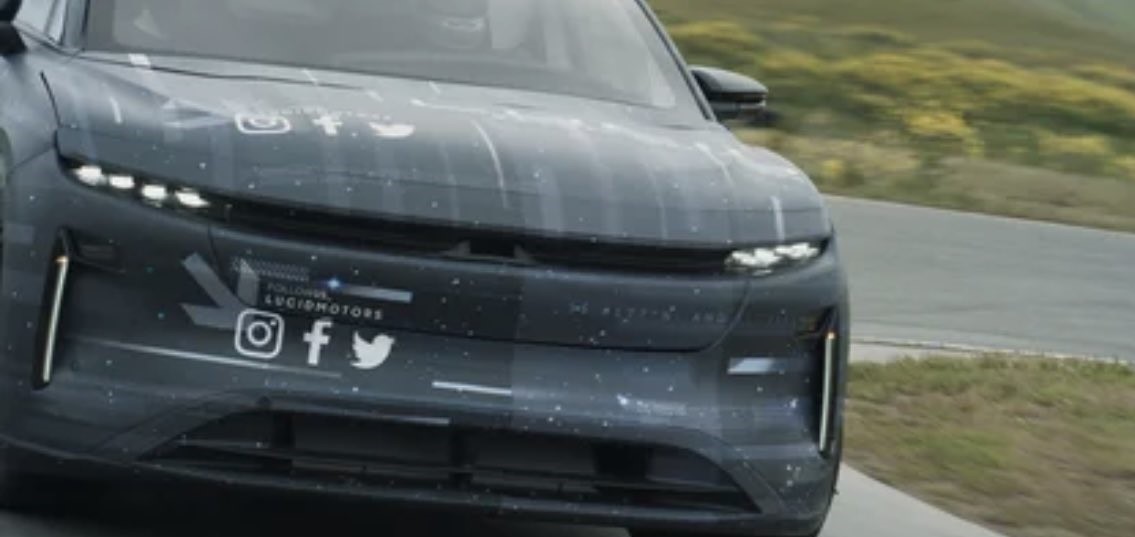 While exact range and performance figures or battery size have yet to be released, Lucid has previously showcased a massive panoramic roof and recently gave a glimpse of the Gravity's rear and front. The SUV is expected to offer a driving experience similar to a sports car, while also delivering greater electric range than any other SUV on the market.
Lucid recently launched its first EV, the Air sedan, which was generally well-received for its driving dynamics and looks. However, the initial model was priced at a staggering $179,000. The company has since been working to bring its less expensive Air and Pure models to market, and has even laid off 1,300 workers to reduce expenses. Despite these challenges, Lucid did manage to deliver more units than expected in 2022.
With the Gravity now entering public road testing, Lucid Motors is making progress towards bringing its highly-anticipated electric SUV to market. While there is no word yet on an official release date or pricing, the company's latest announcement suggests that the Gravity may soon be ready to go on sale in the US.