Websites, marketing services, apps, and other third parties value your email address tremendously. It has a significant impact on how businesses bring their products and services directly to you with minimal effort and money. Spam and marketing emails aren't usually a big deal, but they might get annoying over time if your inbox becomes overburdened with them. There are, thankfully, measures available to assist prevent this from happening.
If you use Apple, you can reduce spam with the built-in Hide My Email function, which helps keep your inbox clean by preventing junk emails from arriving in the first place. The tool is one of three privacy-focused services available to iCloud users who subscribe to iCloud Plus, which costs between $1 and $10 a month.
Hide My Email allows you to generate a random and anonymous email address to use when seeking a discount or free download. Although emails sent to the anonymous email address are forwarded to your personal account, you can always deactivate the Hide My Email address and prevent any more emails from arriving, especially once you have received what you require (like a promo code or free download link). It's similar to unsubscribing from a mailing list, but it's much easier to do on iOS.
Let's take a look at how it is done.
Step 1. To access your account, go to Settings and tap your name at the top.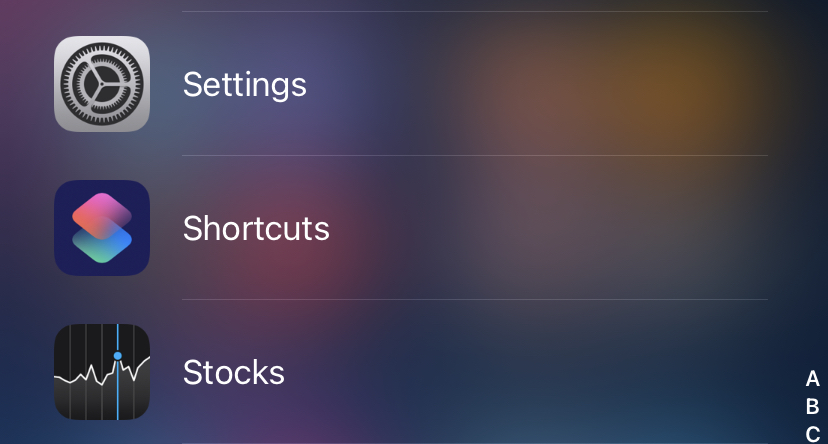 Step 2. In your profile menu, tap on the iCloud option.
Step 3. In the iCloud menu, scroll through the options and tap on the 'Hide My Email' option.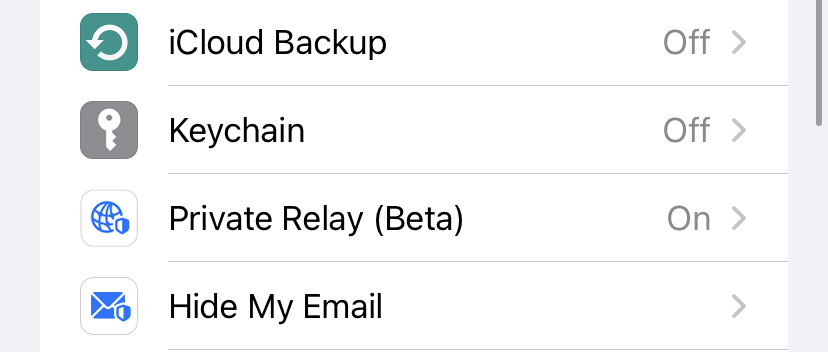 Step 4. Select Create New Address. Apple will generate a one-of-a-kind, random email address that ends in @icloud.com and forwards it to your personal mailbox. If you don't like the address it generates, you can change it by tapping Use Different Address. If you're pleased, press the Continue button.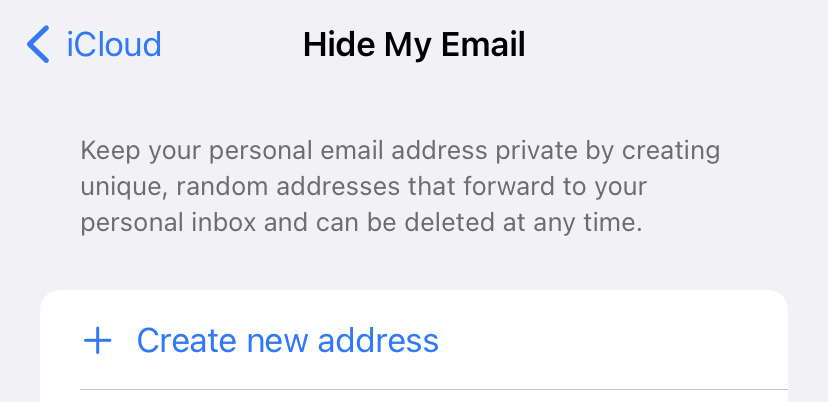 Step 5. You can label your address and add a comment to help you remember what it's for on the next screen. In the upper right corner, tap Next.
Your random address has now been generated, and you may use it as you see fit.
If you use the Hide My Email tool through Sign in With Apple, you cannot uninstall the anonymous email function without also uninstalling Sign in With Apple. If you choose any of the Hide My Email options, you can then tap Manage Settings to see a list of all the apps and websites that are currently using both Hide My Email and Sign in With Apple. Within any of those settings, you may select Stop Using Apple ID to disable Hide My Email, but doing so will also disable Sign in With Apple, requiring you to find another way to sign into that app or website in the future.