If you need a picture to repurpose for one of your projects but don't have the time to capture one, there are a plethora of free photographs available online that you can use without worrying about copyright concerns – you just have to know where to search.
We'll go through many websites where you may look for free photographs on the internet. When looking for free photos, you'll often come across the Creative Commons (CC) licence, which allows you to use an image for free. However, depending on the sort of CC licence a picture has, there may be restrictions requiring you to acknowledge the original artist or prohibiting you from making changes to the image.
That's why it's always a good idea to check the licence before utilising a picture. More information on the distinctions between certain CC licences may be found here.
Now, let's look at the many methods for finding free photos.
Number 1. Free-to-use photos on Google
It's a popular fallacy that you can't lawfully reproduce images from Google Images. While this is true for broad searches, Google provides tools to filter your results depending on picture use permissions. Here's how you do it:
Step 1. Go to Google Images and search for the picture you're searching for.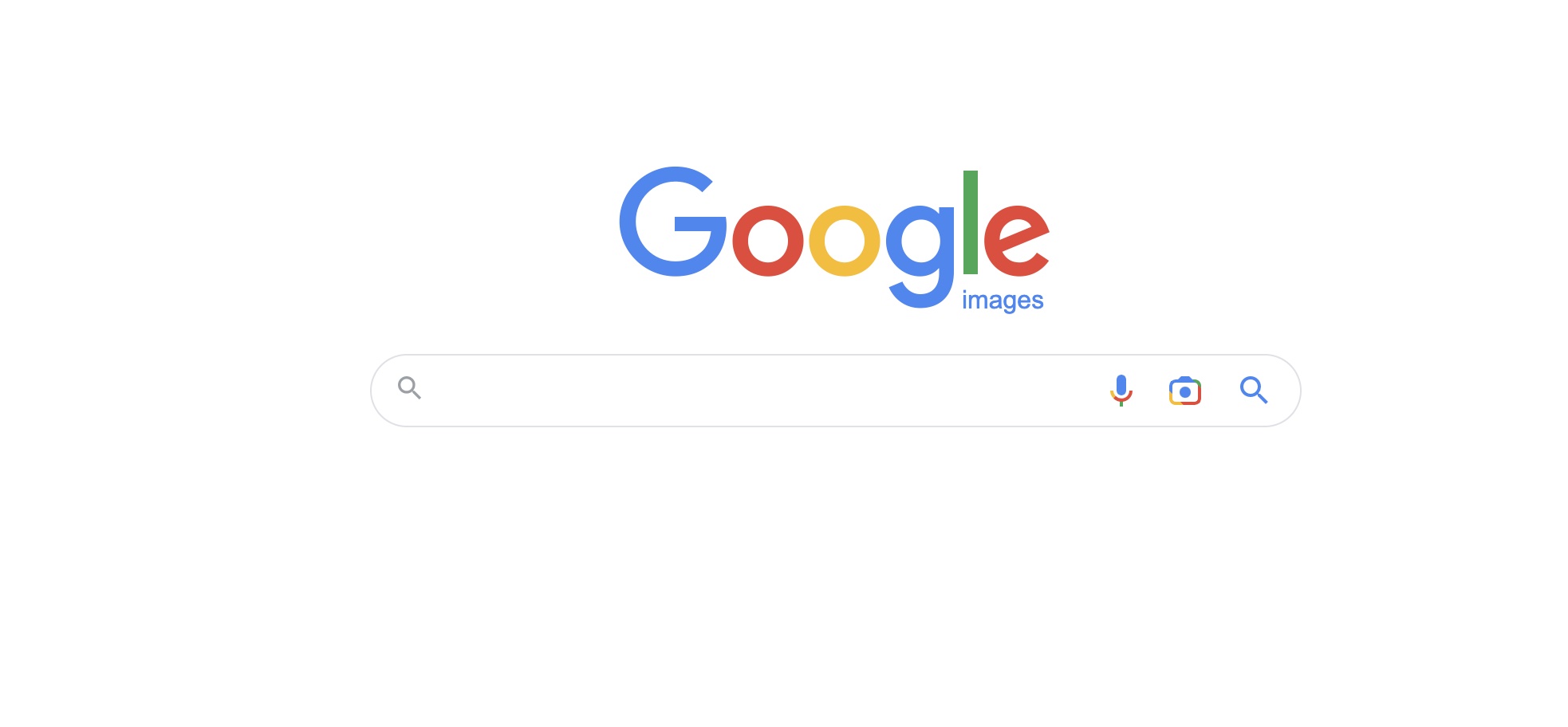 Step 2. Click on the Tools button on the Images result page.

Step 3. Now, click on the Usage Rights button.

Step 4. From the drop-down menu, click on the Creative Commons licenses.

Google will then show photographs that have been Creative Commons licensed.
Number 2. Use a Stock Photo Website
Searching for a free picture on a stock image site like Pexels, Unsplash, or Pixabay is one of the simplest methods to discover one. The photographs on these sites are free, and giving acknowledgment to the creator is optional (but still appreciated).
You may also change the photographs for business and non-commercial uses, but you may not sell them until they have been significantly altered. More information on what you can and cannot do with these photographs can be found on the license pages of each site: Pexels, Unsplash, and Pixabay.
Number 3. Search for images on Wikimedia Commons
Another fantastic location to discover free photographs is Wikimedia Commons, which is managed by the same organization that manages Wikipedia. While all of the photographs on this page are free to use, each is licensed differently and has various use limitations.
Step 1. Head to the Wikimedia commons website.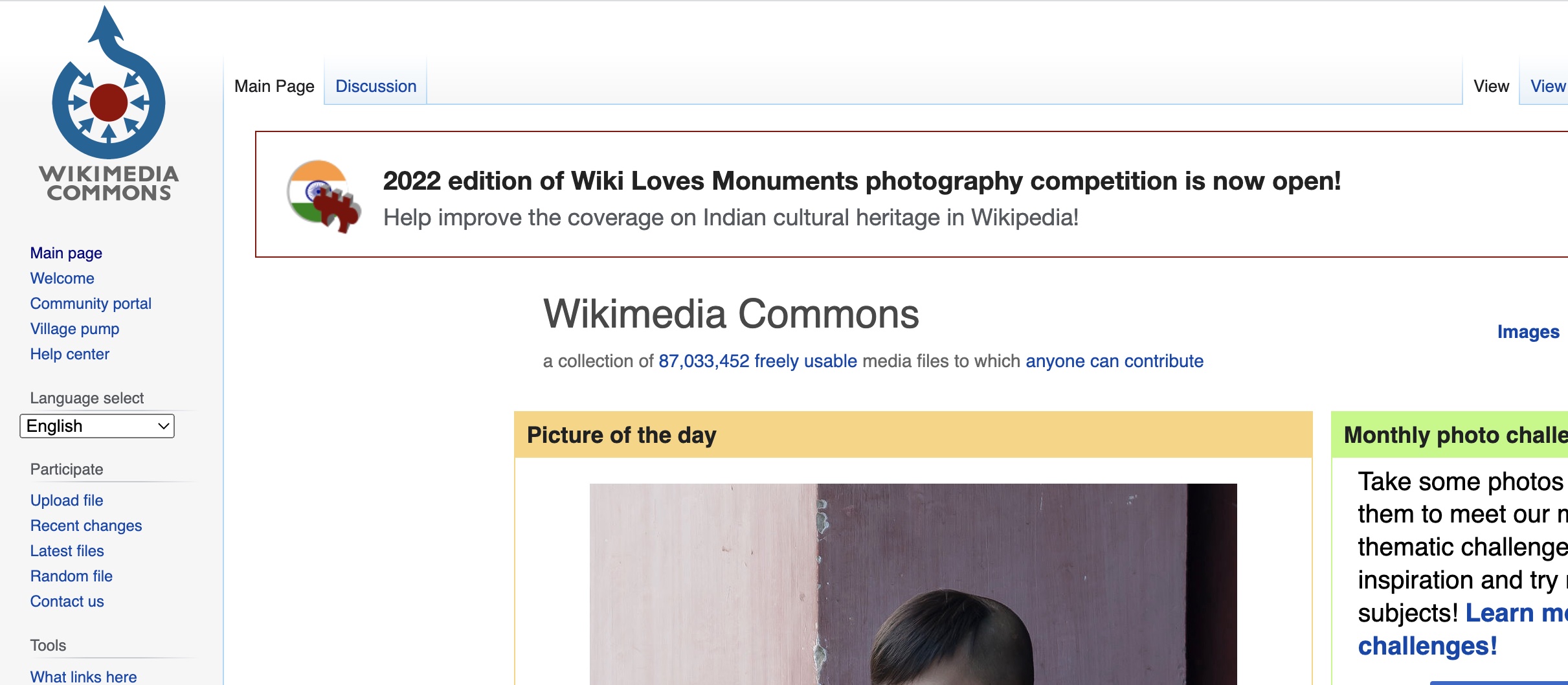 Step 2. In the top right corner of the page, enter the search term.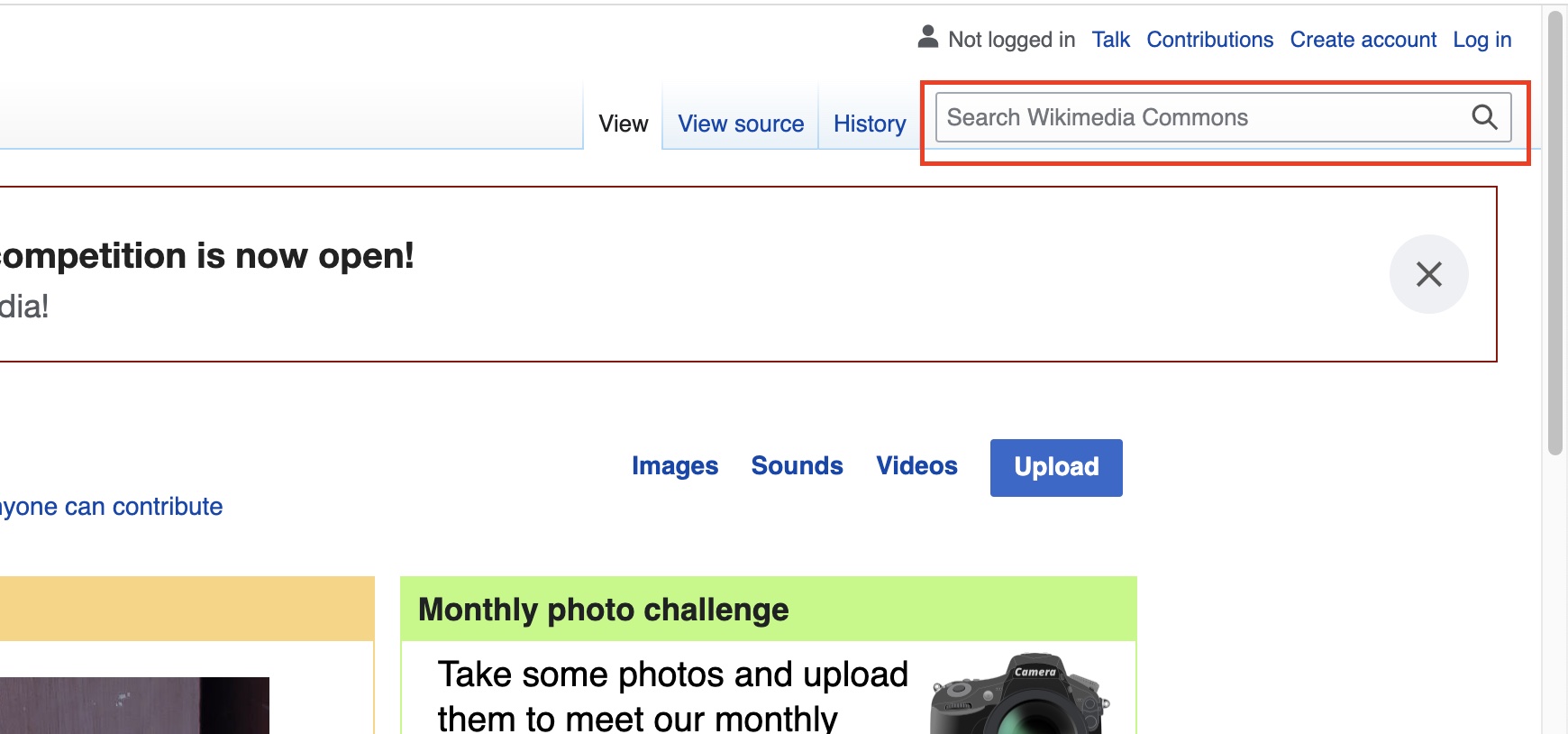 Step 3. From here, use the License option to filter photos based on the license constraints. You have the option of selecting Use with attribution with the same license, Use with attribution, No restrictions, or Other.
When you pick a picture, you can discover the Creative Commons license it is using and learn more about any possible limitations by clicking on the included link.
If you still can't locate what you're searching for, Flickr is an excellent place to look. However, not every picture on this page is free to use, so be sure you choose the license you want from the Any licensing option to refine your search.
Number 4. Other sources for free-to-use media
If you still haven't discovered the picture you're searching for, museums, libraries, educational institutions, and other organizations provide open-access photos that you may use:
The Smithsonian: Smithsonian open access provides millions of copyright-free photographs of animals, architecture, art, and landscapes, among other things. All of the photographs on this page are in the public domain, as stated on the FAQ page.
National Gallery of Art: Check out the NGA's collection if you're especially seeking free artwork that you can reuse. Each picture is in the public domain, which means you may copy, change, and distribute it.
Art Institute of Chicago: The Paintings Institute of Chicago has a searchable database of public domain art. Before beginning your search, be sure you choose the Public Domain option from the Show Only menu on the left side of the page.
New York Public Library: The New York Public Library, like the Library of Congress, has a large collection of historical photos that you may explore and download. When searching for a picture, be sure to choose the Search only public domain materials option from the drop-down menu that displays when you click the search box.
Creative Commons' Openverse: The foundation that created the CC license, Creative Commons, has its own open-source search engine where you may browse free photographs. All of the photographs on this page are either in the public domain or have a Creative Commons license. Before reusing a picture, be sure to verify its licensing.