Even if you're not familiar with Daniel Arsham, you've probably seen his crystalline Pokémon sculptures. Through cooperation between Xiaomi and the New York-based artist, fans may now have a comparable makeover on a smartphone. The Xiaomi 12T Pro Daniel Arsham Edition is a perfect recreation of the artist's trademark "fictional archaeology" feel, with bronze crystals placed in an eroded green patina.
There are no exposed crystals on the phone, but the printed jewels and patina give off a realistic sheen as you gently tilt the gadget. Similarly, the software's accompanying theme includes a live wallpaper that adjusts gradually in response to the device's movements to create a 3D illusion.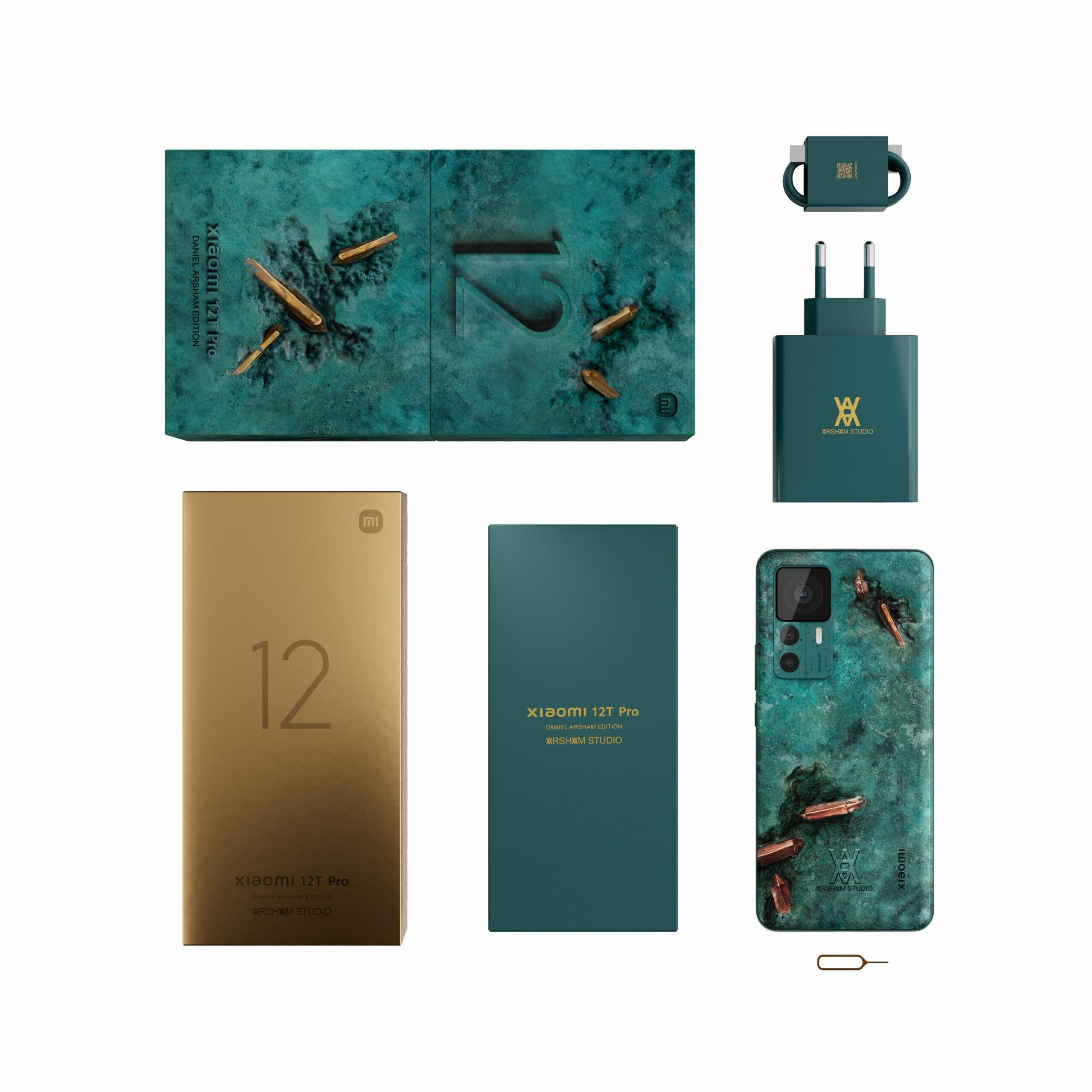 The Xiaomi 12T Pro Daniel Arsham Edition is powered by Qualcomm's Snapdragon 8+ Gen 1 CPU and has 12GB of RAM and 256GB of storage. We were fascinated by the results of the enormous 200-megapixel primary camera when we briefly played with the first model. This bundle contains a 120W charger, but this time it's in a similar dark green hue, and it can supposedly charge the phone's 5,000mAh battery in just 19 minutes.
The Xiaomi 12T Pro Daniel Arsham Edition will cost 899 euros (about $930) and will be limited to 2,000 units. These will be available only in Europe beginning December 16th, with Xiaomi and Highsnobiety accepting online purchases. If you chance to be in Berlin on the launch day or the next day, you may also visit the "Xiaomi x Daniel Arsham" pop-up store.