Accessories play a crucial role in enhancing your experience with the Apple iPad, whether you aim to transform it into a laptop substitute or simply safeguard it from daily wear and tear. While it may be tempting to opt for Apple's own accessories, it is worth considering a range of alternatives offered by companies such as Otterbox, Logitech, and Anker. These alternatives often deliver comparable performance while being more cost-effective. Our team extensively tested various cases, keyboards, styli, and miscellaneous accessories to determine the iPad accessories that are truly worthwhile investments. Regardless of whether you own the iPad Air, iPad Mini, or a different iPad model, these accessories will maximize your productivity and enjoyment.
Number 1. Twelve South HoverBar Duo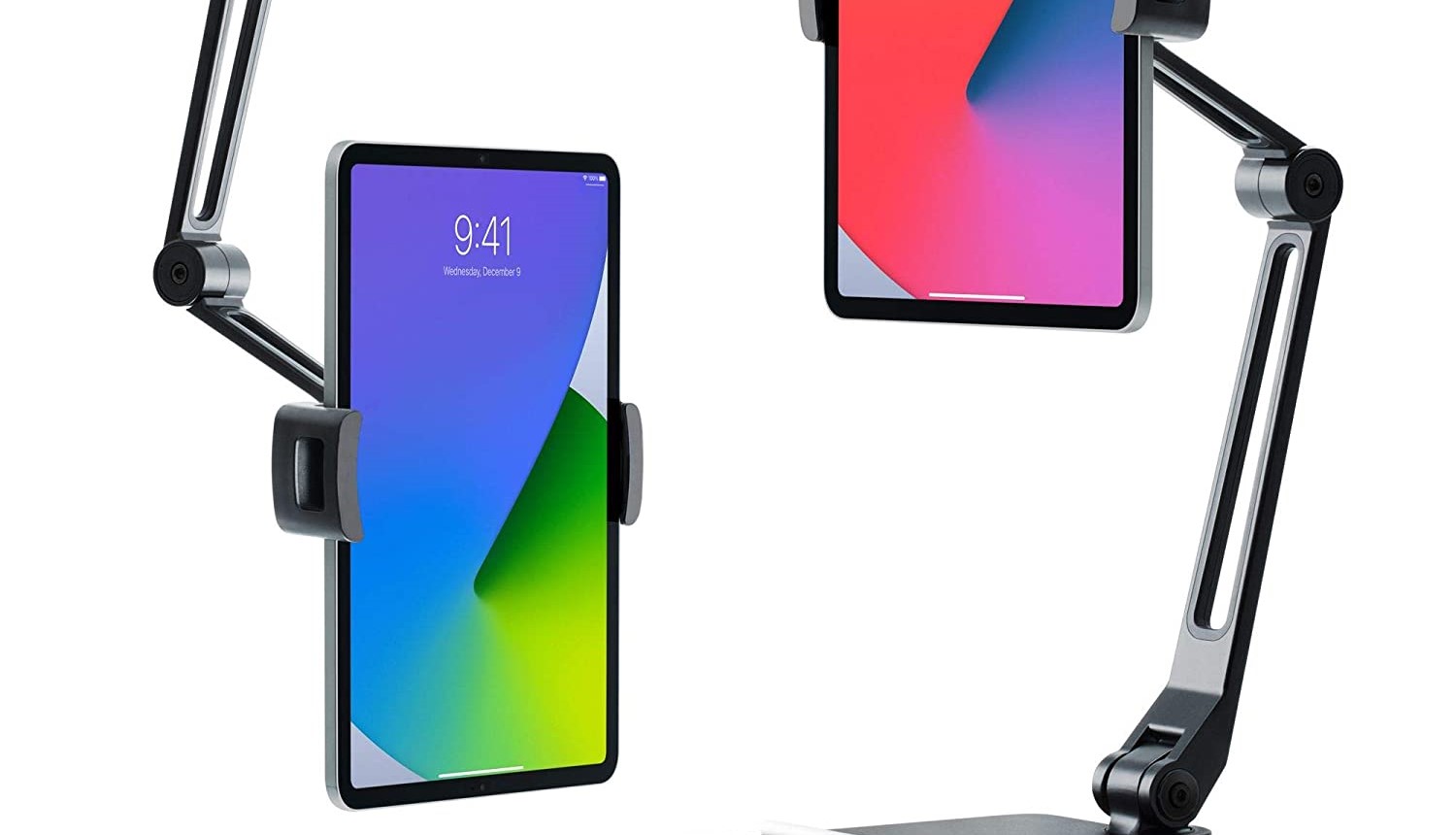 Among the numerous iPad stands available, the HoverBar Duo from Twelve South stands out as an exceptional option. This stand offers versatility, allowing you to prop up your iPad using an arm attached to either a weighted base or a clamp for secure attachment to a desk or table. Switching between the base and clamp is a straightforward process, aided by the included instructions and basic tools. The latest model even features a quick-switch tab, simplifying the transition without the need for additional tools.
Securing an 11-inch iPad Pro onto the HoverBar Duo's tablet clip is relatively easy, although some force may be required to adjust the arm to the desired position. This demonstrates the arm's strength, as it remains securely in place without buckling or sliding. I primarily utilized the clamp attachment, which allowed me to use my iPad Pro as a secondary screen while working. The included clamp is designed to fit most desks and tables, accommodating surface thickness ranging from 0.4 inch to 1.4 inches.
For those seeking a more elegant option at the expense of flexibility, Elago's P2 stand for iPad is worth considering. Crafted from a single piece of aluminum, it features a ledge for your iPad and strategically placed cutouts for routing charging cables. The ledge is wide enough to accommodate most iPad cases. While the stand lacks folding or adjustable capabilities, its minimalist design adds a touch of attractiveness to your desk.
Number 2. Logitech MX Keys Mini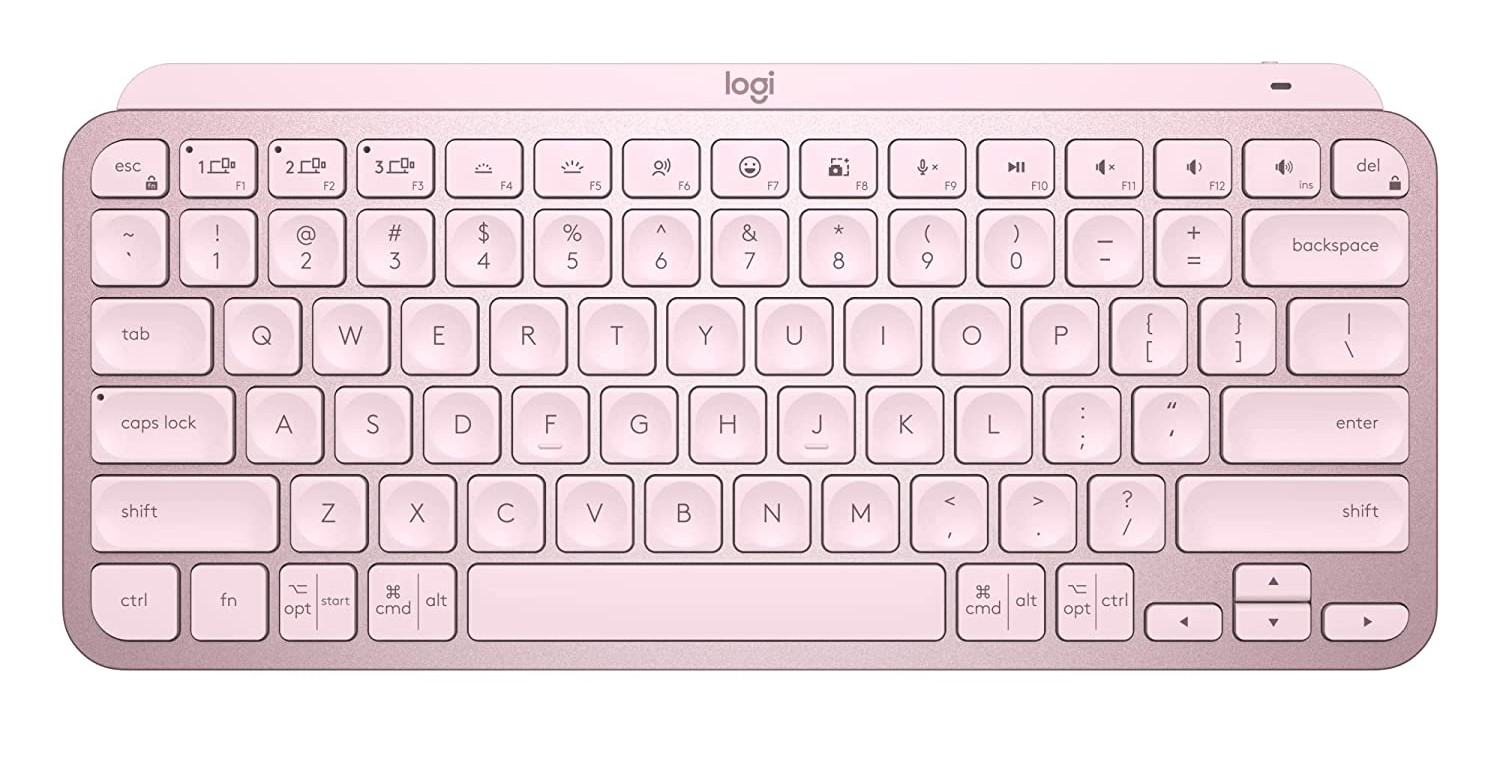 The Logitech MX Keys Mini stands out as one of the top Bluetooth keyboards available. While not specifically designed for the iPad, it seamlessly integrates with the device, providing excellent performance. This compact and portable keyboard incorporates ergonomic features and the familiar aesthetics of the MX product line. With a slim profile and a slightly raised top bar, it offers a comfortable typing experience with its backlit keys. Notably, the backlight automatically activates when it detects proximity to the user's hands, conserving battery life by only illuminating during typing sessions. Logitech estimates that the Keys Mini can last up to 10 days, depending on backlight usage, or up to five months without any backlight usage.
Although the Logitech MX Keys Mini comes with a price tag of $100, it serves as a versatile solution that can serve as both your iPad keyboard and your primary desk typing device. It supports simultaneous connection to three devices, allowing for quick switching between them with a simple keystroke. Additionally, it includes convenient extra keys, such as one for accessing the emoji picker and another for muting the microphone, which proves useful during Zoom calls. However, if you seek a more affordable or thinner alternative for an iPad keyboard, the Logitech Keys to Go remains a reliable option.
Number 3. Apple Magic Keyboard for iPad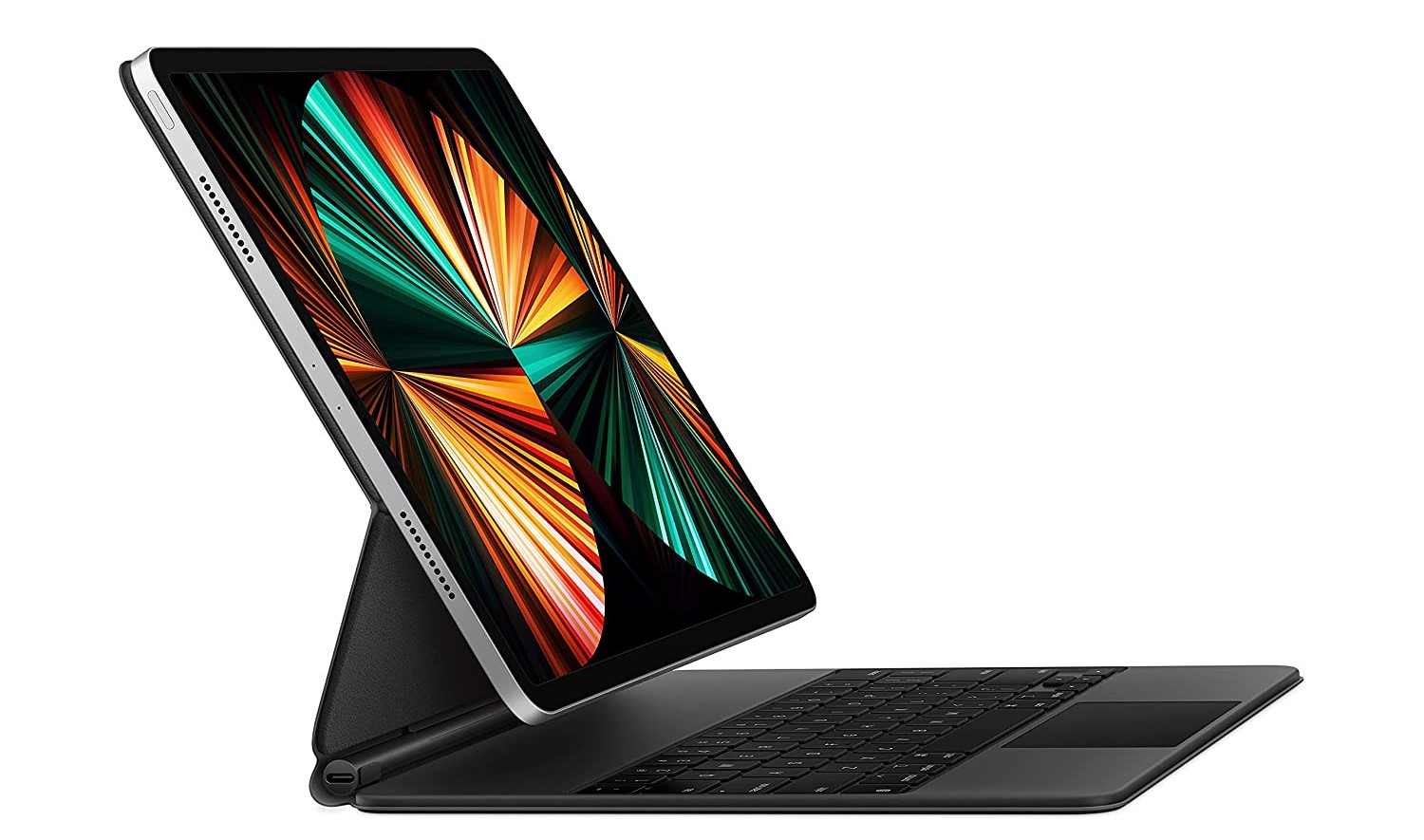 For those seeking the ultimate indulgence, the Apple Magic Keyboard is the recommended choice. Designed specifically for the latest iPad Pros, this high-end case attaches magnetically and creates a visually striking effect as the iPad appears to "float" above the keyboard and trackpad. The Magic Keyboard has received acclaim for its comfortable typing experience and precise trackpad functionality. However, it should be noted that its range of motion is somewhat limited. Undoubtedly, this keyboard case stands out as the most luxurious option available for the iPad, making it an excellent choice for those unconcerned about budget constraints or for those desiring the utmost stylishness in an iPad keyboard.
Number 4. Apple Pencil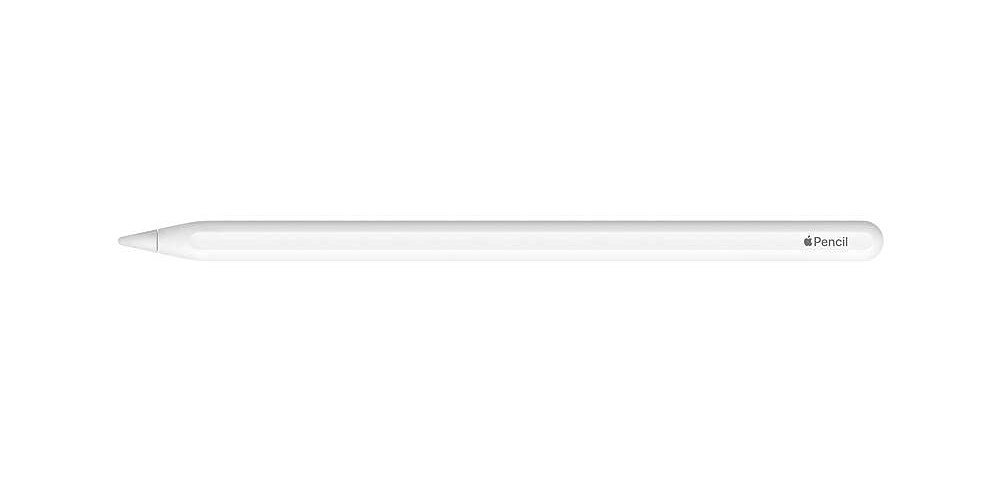 Unsurprisingly, the Apple Pencil stands out as the leading stylus choice for iPad users. Designed exclusively for iPads, both the first- and second-generation Apple Pencils deliver an exceptional writing experience. The smooth performance of these styluses showcases their seamless integration with iPads. The second-generation Apple Pencil offers an additional double-tap feature that can be customized to suit your preferences. Moreover, the pressure-sensitivity feature allows artists to achieve the desired level of detail in their digital artwork. I highly recommend investing in the Apple Pencil, priced at $100 or $130, especially for artists who seek unparalleled performance and satisfaction.
Number 5. Logitech Crayon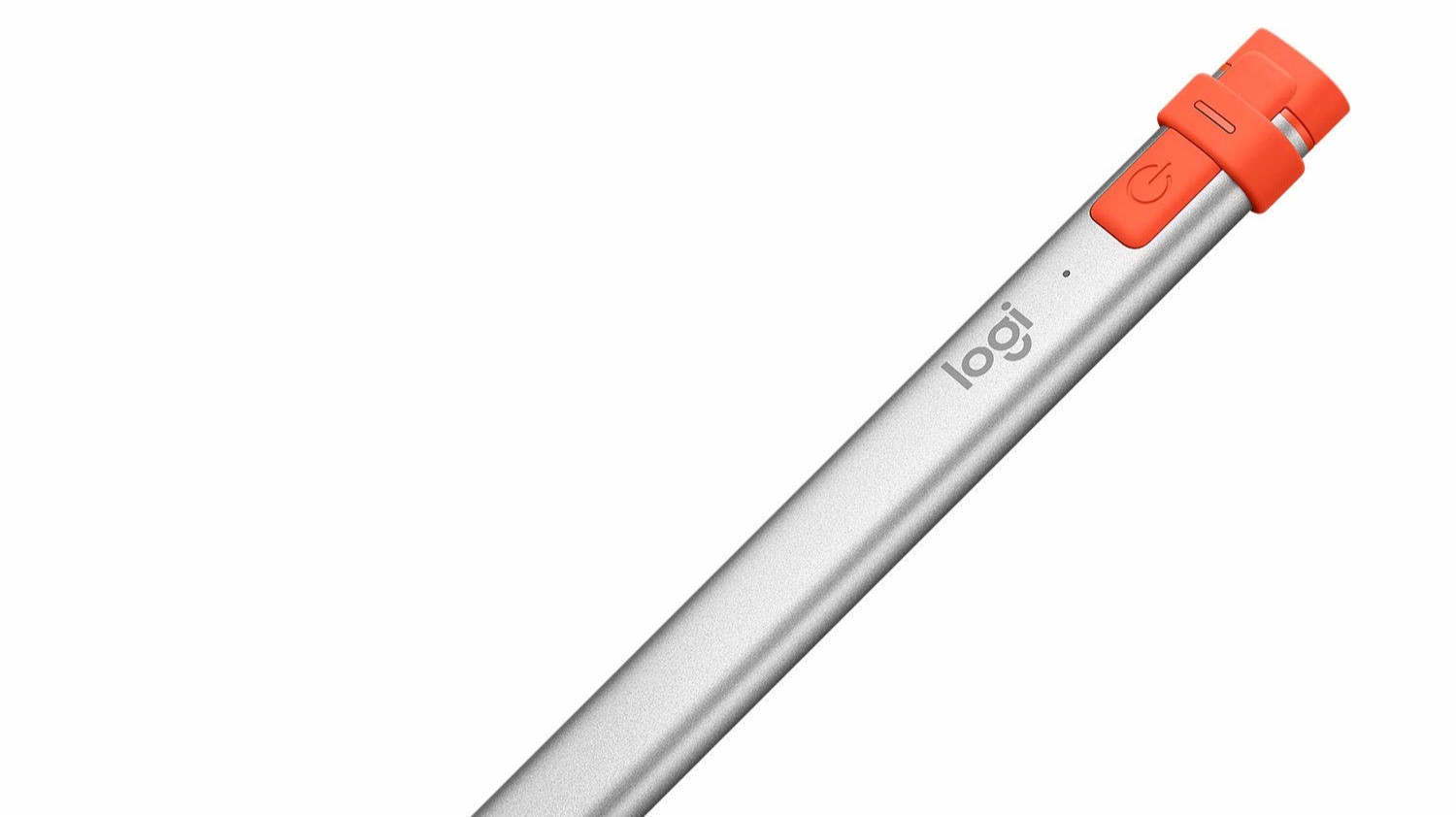 When it comes to more budget-friendly alternatives to the Apple Pencil, Logitech's Crayon at $70 is worth considering. Offering comparable latency and accuracy, this stylus proves itself in terms of performance. Drawing in Procreate was an impressive lag-free experience, with my strokes consistently landing precisely where intended. The Crayon's oval-shaped design provides an added benefit of enhanced grip, making it comfortable to hold during extended creative sessions. However, as an artist primarily utilizing the Apple Pencil for digital art, I found myself missing the crucial feature of pressure sensitivity when using the Crayon.
Another drawback worth noting is the necessity of using a Lightning or USB-C cable for charging, as the latest model for iPad Pros lacks the convenient magnetic attachment for charging. While I wouldn't recommend the Crayon for professional artists seeking robust pressure sensitivity, I wholeheartedly endorse it for individuals on a tight budget, especially digital journal-keepers and dedicated note-takers.
Number 6. Paperlike screen protector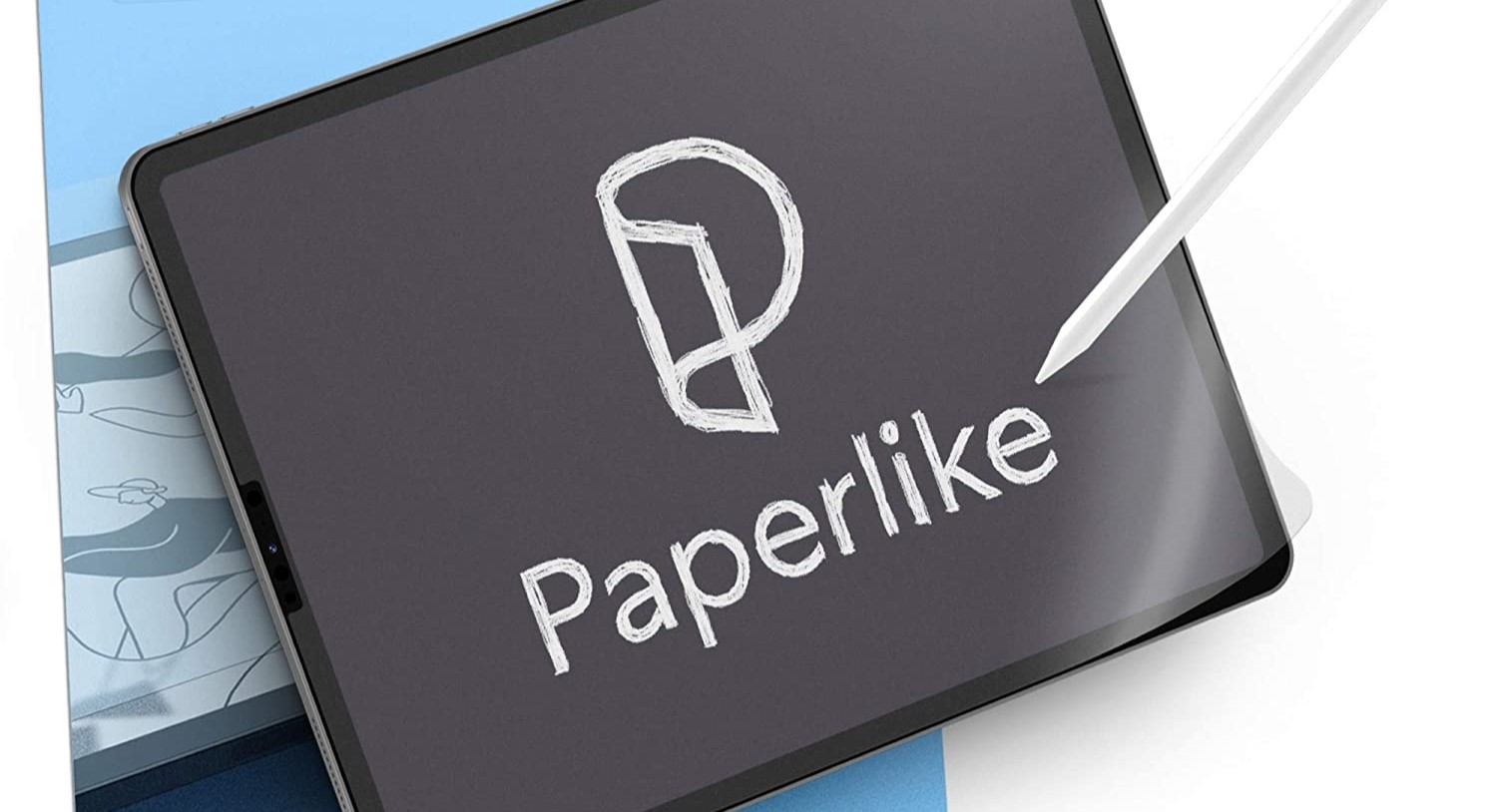 If you're an avid user of the Apple Pencil or any other stylus, it's wise to consider investing in a screen protector for your new iPad. These protectors serve a dual purpose: not only do they provide an initial layer of defense in case your iPad takes an unexpected tumble onto unforgiving concrete, but they also have the potential to elevate your digital drawing and writing experience. Initially, using a stylus on an iPad may feel peculiar, as the sensation of gliding the stylus nib across a glass surface differs significantly from traditional pen-to-paper writing. Matte screen protectors, however, come close to replicating the tactile feedback of writing on paper and also minimize the rapid wear-down of the stylus nib.
While Paperlike remains a popular choice in this category, Bersem offers an attractive alternative at a great value, with a pack of two screen protectors priced at $11. The matte finish not only enhances the drawing and note-taking experience, but it also reduces screen glare, creating a more comfortable viewing environment. Furthermore, these screen protectors seamlessly integrate with FaceID technology on the latest iPads, ensuring smooth functionality without any interference.
Number 7. Anker 7-in-1 USB-C hub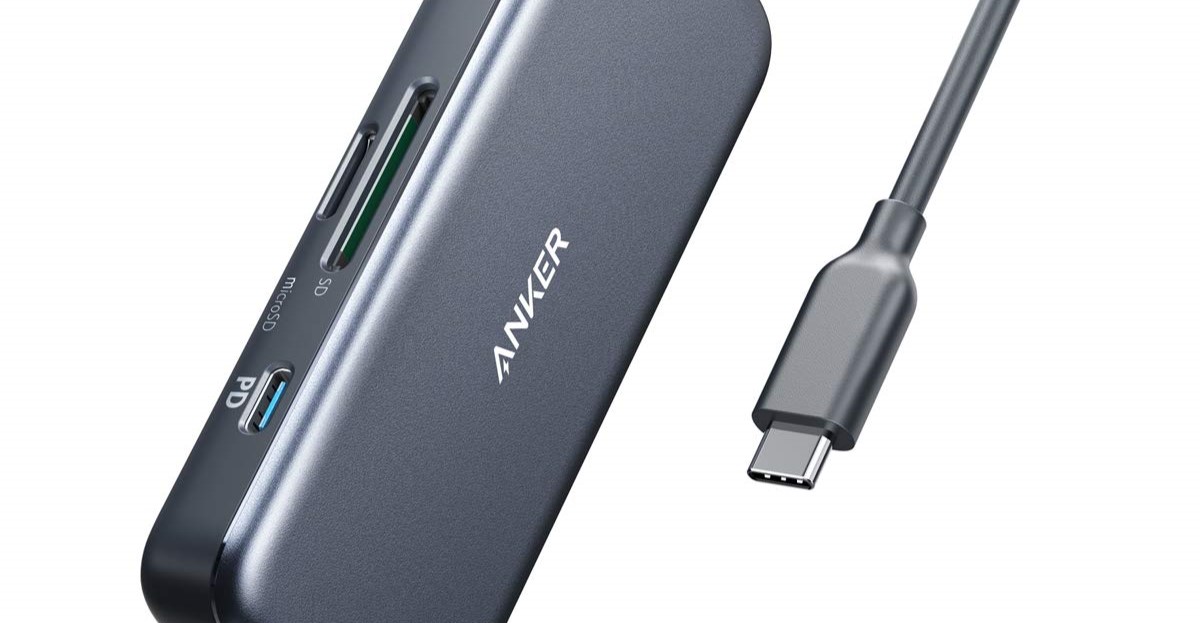 Not all iPad users find it necessary, or financially justifiable, to invest $100 in a dock. While such an expense may be warranted for those utilizing their iPad as a laptop replacement, there are alternative options available for those seeking a more budget-friendly or lightweight solution. Anker's 7-in-1 USB-C hub emerges as a commendable choice in this regard. This slim and portable dongle offers an extensive array of ports, with the only omission being an Ethernet jack. The hub includes two USB-A ports, two USB-C connections, SD and microSD card slots, and a 4K/30Hz HDMI port, catering to most connectivity needs.
One standout feature of the Anker hub is its impressive pass-through charging capability, delivering up to 85W of power. This means that while utilizing Anker's hub as the primary connector between the iPad and its charging cable, users can simultaneously charge their iPad, ensuring uninterrupted productivity. Anker offers several versions of this hub, including one with the coveted Ethernet port for those requiring wired internet connectivity. However, it's hard to overlook the value offered by the standard 7-in-1 model priced at just $35. With its comprehensive range of ports and affordable price point, Anker's USB-C hub presents a compelling option for iPad users seeking a reliable and cost-effective connectivity solution.
Number 8. Samsung T7 SSD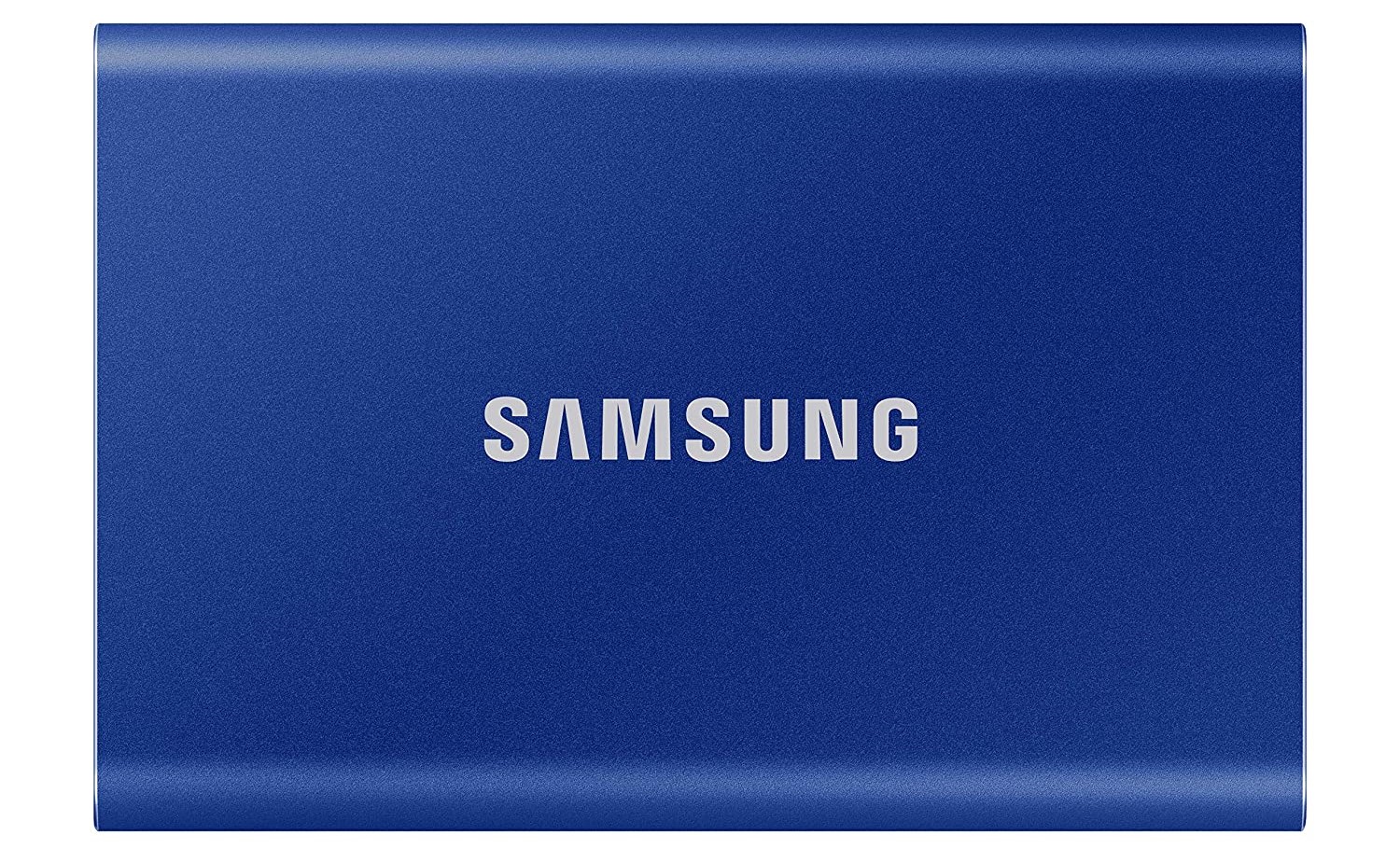 Predicting the ideal storage capacity for your iPad can be a challenge. Initially, you may have opted for the base model, only to realize over time that your device has become the primary repository for crucial documents, photos, apps, and more. Fortunately, if you own one of the latest iPad models equipped with a USB-C port, you can leverage this connectivity to link your device to an external drive. This allows for seamless file offloading, effectively freeing up valuable onboard space on your iPad.
Among the options available, Samsung's T7 series of portable SSDs stands out for their sleek designs, impressive speed, and versatile protection features. The T7, T7 Touch, and T7 Shield models all support read/write speeds of up to 1,050/1,000 MB/s, ensuring swift data transfers. Their compact, palm-sized form factor adds to their appeal, making them easily transportable in your bag as you venture out for the day. Notably, all three models incorporate AES 256-bit hardware encryption and offer optional password protection, ensuring data security. The T7 Touch offers an additional fingerprint reader, providing an extra layer of biometric security. The T7 Shield, the newest addition to the lineup, boasts a robust design with a rubberized exterior and an IP65 rating for water and dust resistance, ensuring durability in various environments.
Samsung's T7 series of portable SSDs excels in delivering a harmonious blend of style, performance, and data protection. Whether you opt for the T7, T7 Touch, or T7 Shield, you can expect exceptional read/write speeds, convenient portability, and advanced security features, allowing you to confidently expand your iPad's storage capacity while safeguarding your valuable files.
Number 9. Anker Powercore 26,800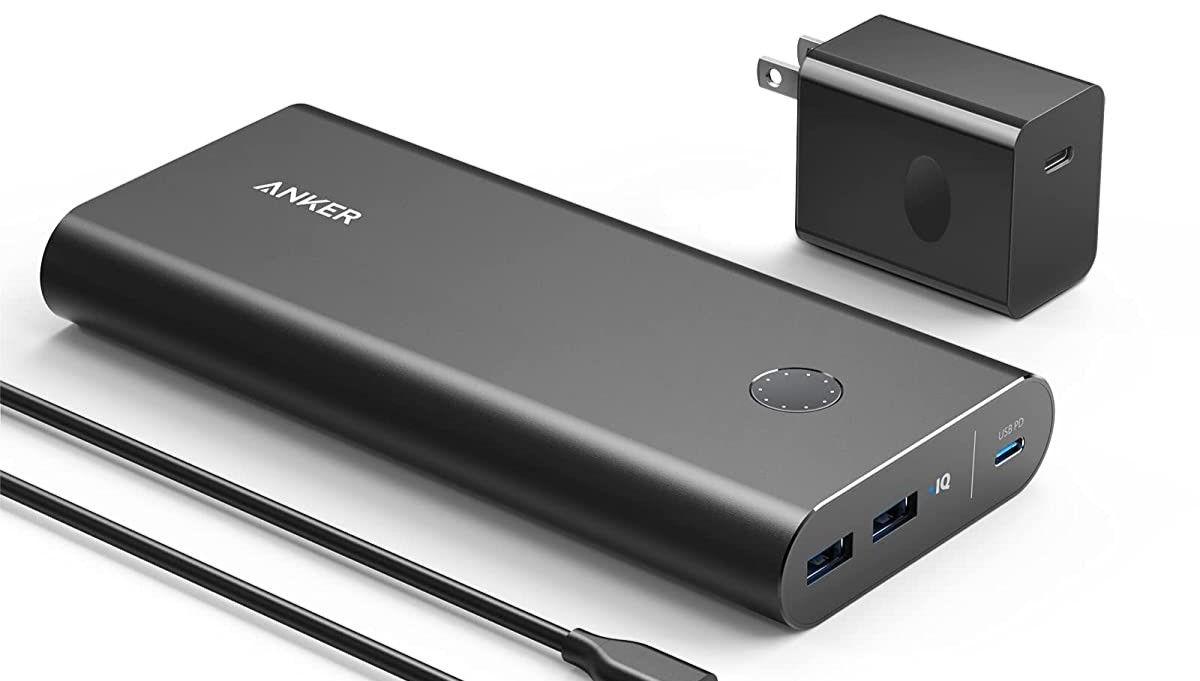 Carrying a portable battery pack with you is a wise move when using your iPad on the go, whether it serves as your primary device or for specific tasks. Anker's PowerCore 26,800 emerges as a compelling option, boasting a substantial capacity that can charge most tablets nearly twice over. With this power bank in your arsenal, the chances of experiencing a complete power outage before reaching your next destination become highly unlikely. While it may not support laptop charging, it remains compatible with a wide range of mobile devices. Furthermore, the inclusion of three USB-A ports allows for simultaneous charging of up to three devices, adding to its versatility.
Anker's PowerCore 26,800 strikes a balance between performance and portability. Weighing just over one pound, this battery pack won't burden your bag throughout the day, ensuring convenient mobility. Its compact form factor belies its impressive capacity, offering a reliable power source to keep your iPad and other devices charged up on the go. Whether you rely on your iPad extensively or for intermittent use, having Anker's PowerCore 26,800 by your side ensures you'll have ample power at your disposal whenever and wherever you need it.
Number 10. Otterbox Symmetry 360 case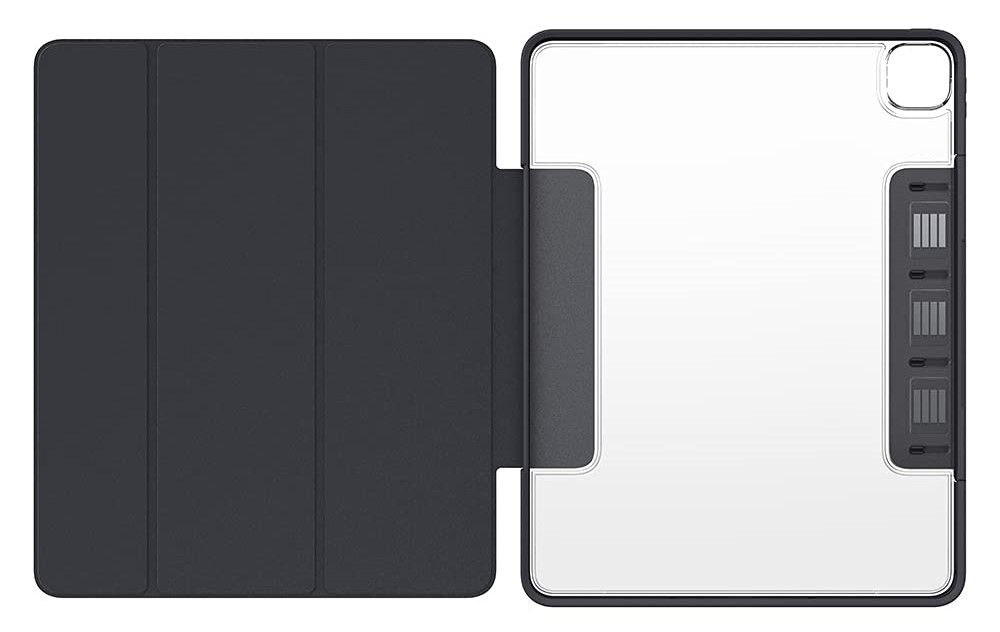 Otterbox, renowned for its expertise in device protection, showcases its design prowess with the Symmetry Series 360 cases. While maintaining a sleek and lightweight profile akin to Apple's Smart Cover, these cases exhibit a clear, scratch-resistant back that exudes high quality and durability. Notably, the edge protection offered by Otterbox is substantial, effectively safeguarding your iPad from accidental bumps and potential damage. An added convenience comes in the form of an extra flap integrated into the design, securing the iPad screen cover and providing a dedicated spot to hold the second-generation Apple Pencil alongside the iPad Pros. Available for various iPad models, the Symmetry Series 360 cases may be priced higher than generic options found on platforms like Amazon, but their exceptional blend of protection and style justifies the investment.
For those seeking more budget-friendly alternatives that don't compromise on quality, Moko and ProCase offer compelling options. These brands present affordable alternatives that mimic the look and feel of Apple's Smart Cover, providing a similar style and functionality at a fraction of the cost of the official first-party option. By opting for these well-regarded alternatives, you can enjoy the aesthetic appeal and practicality of the Smart Cover without the need to spend $50 or more.