Welcome to our comprehensive guide on streaming devices! In this ultimate guide, we will take you on a journey through the world of streaming devices, helping you find the perfect one to meet your specific needs. With an ever-increasing array of options available on the market, choosing the right streaming device can be a daunting task. But fear not! We're here to simplify the process and equip you with all the knowledge and insights necessary to make an informed decision.
Streaming devices have revolutionized the way we consume media, offering seamless access to a vast array of content from popular streaming services, online platforms, and even local network sources. Whether you're a binge-watcher, a sports enthusiast, a music lover, or someone who simply enjoys the convenience of on-demand entertainment, there's a streaming device out there that's tailored just for you.
Number 1. Roku Streaming Stick 4K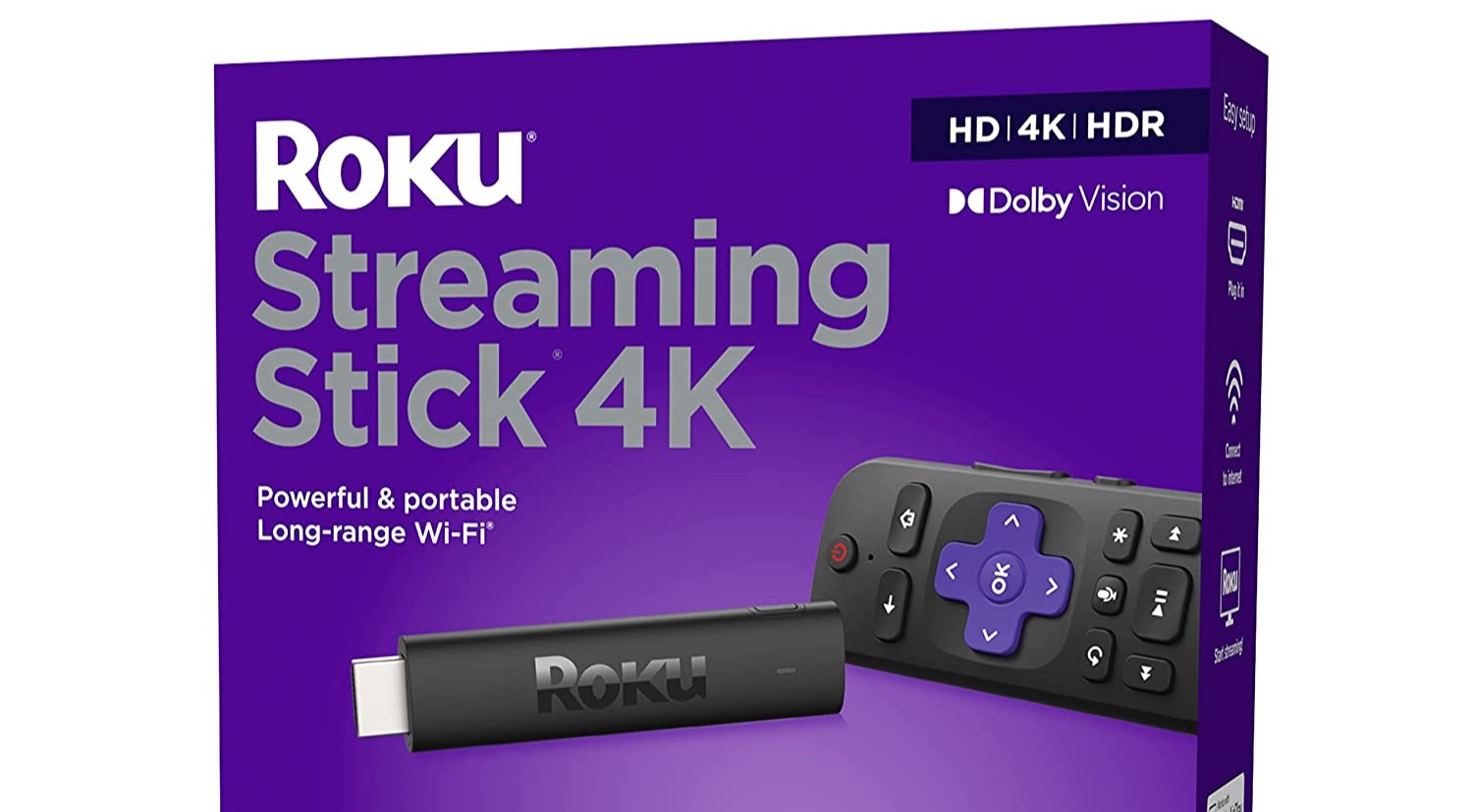 When it comes to streaming devices, the Roku Streaming Stick 4K, along with its predecessors like the Streaming Stick+, has long been a favorite among tech enthusiasts and media aficionados. Its compact design and affordable price tag are just the beginning of what makes this device stand out. With an intuitive user interface and the widest selection of streaming TV options, the Roku Streaming Stick 4K offers an exceptional streaming experience in a small package.
Setting up the Roku Streaming Stick 4K is a breeze. Simply plug it into your TV's HDMI input and connect the power cable to your TV's USB port. The rest of the installation process can be completed through the TV interface and the Roku remote. This straightforward setup ensures that you can start enjoying your favorite shows and movies in no time.
One of the most impressive aspects of Roku is its vast content library. With over 500,000 movies and TV episodes to choose from, there's something for everyone. What sets Roku apart is its universal search function, which allows you to find shows across various platforms without bias towards any specific service. Unlike Amazon's streaming platform, Roku provides a level playing field for content discovery.
The Roku Streaming Stick 4K also offers support for Apple AirPlay 2, making it an excellent choice for users who want to stream content from their Macs or iOS devices. Furthermore, this device delivers exceptional visual quality with its support for 4K and HDR streaming, as well as Dolby Vision, ensuring a captivating and immersive viewing experience.
One standout feature of Roku is its private-listening capability, which enables you to enjoy your shows using headphones. This is particularly useful when you don't want to disturb others in your household. By using the Roku TV app available on iOS and Android, you can indulge in private listening and even use the app as an alternative to the physical remote control. This proves especially handy when entering login and password information, as typing on a smartphone keyboard is far easier than hunting and pecking with a remote.
In addition to the physical remote control, the Roku Streaming Stick 4K also responds to voice commands, allowing you to effortlessly search for your favorite shows, adjust the volume, or enable closed captioning. This voice control feature adds an extra level of convenience to your streaming experience.
For those seeking an upgraded remote, the Roku Streaming Stick 4K+ is worth considering. It offers all the features of the Streaming Stick 4K, along with the rechargeable Roku Voice Remote Pro. This upgraded remote includes innovative features like voice-activated remote finding and a built-in 3.5mm headphone jack for private listening without the need for the app. However, it's important to note that the Roku Voice Remote Pro comes at an additional cost of nearly $20. Unless you truly require the advanced functionalities of the upgraded remote, we recommend sticking with the Streaming Stick 4K for its excellent value.
Number 2. Amazon Fire TV Stick Lite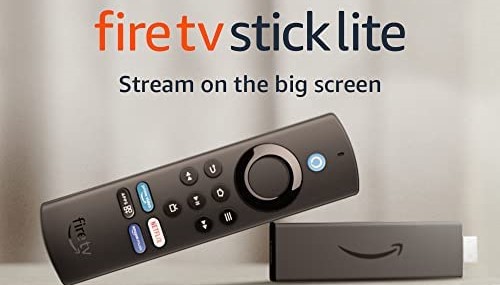 If budget is your primary concern and 4K resolution isn't a necessity, the Amazon Fire TV Stick Lite presents itself as a viable alternative. Priced at $30, it stands as one of the most cost-effective streaming sticks available on the market, often featuring frequent discounts. This device offers FHD streaming with HDR capabilities and includes the convenience of an Alexa voice remote, just like its higher-end counterparts.
The "Lite" designation of this Fire TV Stick stems from its inability to control your television. To power it on or off and adjust volume, you'll still need to rely on your TV remote. While this may seem like a minor inconvenience, it's a worthwhile compromise that allows for significant cost savings. In comparison, the standard Fire TV Stick typically retails for $40, while the Fire TV Stick 4K comes with a $50 price tag.
Amazon's Fire TV platform supports a wide range of popular streaming services, including Netflix, Hulu, HBO Max, YouTube, YouTube TV, Hulu, and more. The Live page also provides direct access to Twitch right out of the box. Although you can't utilize Alexa to control your TV, the Fire TV Stick Lite does allow you to harness Alexa's power for searching shows and asking general questions, such as weather forecasts or the latest scores of your favorite sports teams.
Despite its affordable price, the Fire TV Stick Lite delivers a commendable streaming experience. It features the updated Fire TV interface, which introduces various enhancements like user profiles, a new main menu navigation bar with show recommendations, and a scrolling list of your favorite streaming apps.
While the layout may not be as intuitive as Google TV's and may be slightly more intricate than Roku's, it remains user-friendly and easy to navigate. However, it's worth noting that the interface tends to prioritize Amazon Prime Video content, and there may be more ads compared to other streaming platforms. Although it may not be the absolute best streaming device available, it certainly stands as the ideal choice if you're seeking an affordable upgrade for an older non-smart TV.
For a slightly higher price point, you have the option to upgrade to either the Fire TV Stick 4K or the Fire TV Stick 4K Max. Both of these devices offer 4K resolution, HDR support, Dolby Vision, and Dolby Atmos. The Max model goes a step further by incorporating WiFi 6 support and a faster processor, providing an even more robust streaming experience for those willing to invest a bit more.
Number 3. Chromecast with Google TV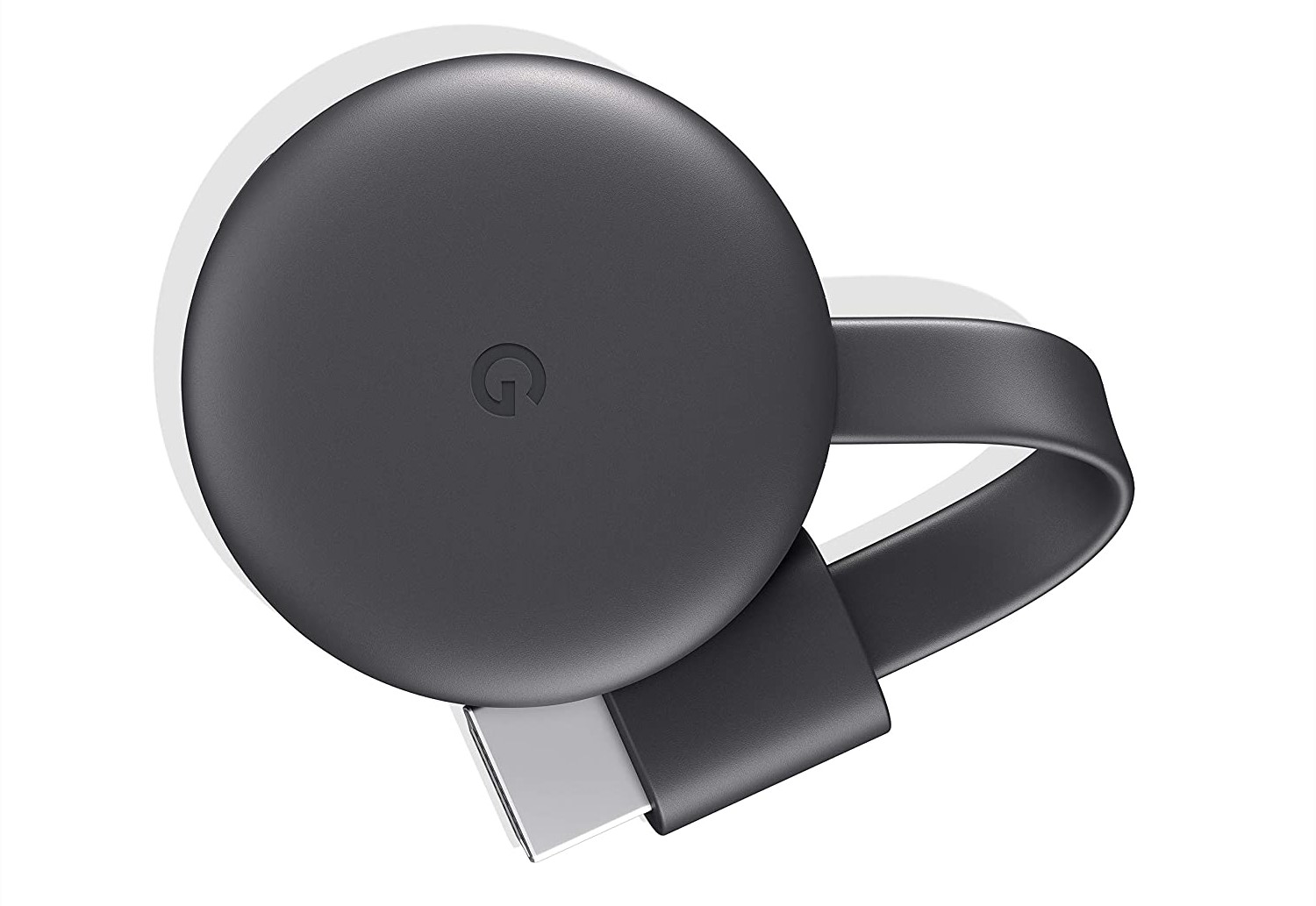 For years, Google's Chromecast stood as a dongle without a remote, solely used for streaming content from phones or laptops to the TV. However, the new Chromecast with Google TV marks a significant departure. With the addition of a dedicated remote control and an entirely revamped menu interface infused with Google Assistant smarts, this device offers a unique experience. While Roku takes the top spot as our overall pick, the Google Chromecast shines for users seeking a personalized interface and robust voice controls.
The highlight of the new Chromecast is Google TV, an evolution of Android TV that takes center stage. The home screen is tailored to your viewing habits, presenting a rotating carousel of trending TV shows, curated top picks, and convenient category headers like "Continue watching" and "Trending on Google." Notably, the "Continue Watching" row offers a seamless shortcut to catch up on the programming you were already engrossed in.
Algorithm-generated recommendations, such as "Shows about aliens" or "Shows about murder," further enhance the experience. What sets these suggestions apart is that they predominantly come from services you're already subscribed to. YouTube TV subscribers will particularly appreciate the Live TV tab, acting as a comprehensive channel guide for the service. Google has also expressed plans to expand the tab's functionality to include other live TV services like Sling or Hulu Live.
Another standout feature of Google TV is the wealth of information it provides about specific shows or movies. From Rotten Tomatoes ratings to an overview of the various streaming platforms where a title is available, you gain comprehensive insights. Additionally, you can conveniently add shows to your watchlist directly from the show page, irrespective of the streaming service hosting it. However, it's worth mentioning that renting or purchasing shows is limited to the Google Play Movies & TV store.
One of our favorite aspects of the new Chromecast is its seamless integration with Google Assistant. You can effortlessly make general queries, such as requesting a five-day weather forecast. Contextual commands like "Find movies with Bill Murray" or "Show me true crime documentaries" yield highly relevant results. Moreover, you have complete control over the TV through voice commands, including power on/off functionality and volume adjustments.
The Chromecast with Google TV supports 4K HDR and Dolby Vision, ensuring a visually immersive experience. However, it's important to note that it lacks support for Apple's AirPlay 2 protocol, making it slightly less compatible with Macs and iOS devices. Additionally, it currently does not offer Apple TV+ or iTunes video content. Another noteworthy detail is that unlike other streaming sticks, the latest Google Chromecast cannot be powered by a TV's USB port; instead, it requires the use of the included 7.5-watt power adapter.
Number 4. Apple TV 4K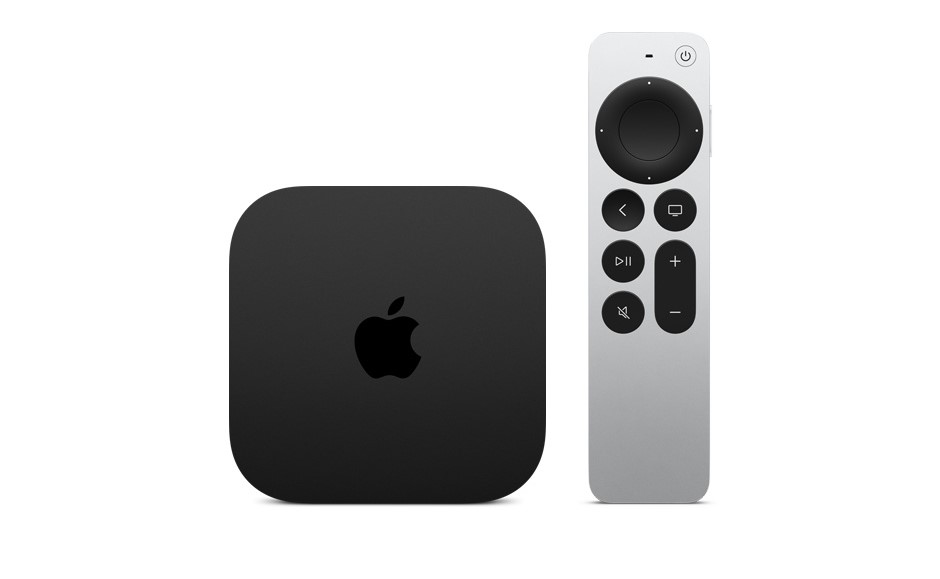 For those seeking a higher-end streaming option and fully immersed in the Apple ecosystem, the Apple TV 4K presents a compelling splurge. Boasting 4K HDR and Dolby Vision capabilities, as well as support for AirPlay 2, it seamlessly integrates with Mac and iOS devices. The tvOS platform offers an aesthetically pleasing and user-friendly interface, ensuring a delightful user experience. Notably, the "One Home Screen" feature allows for app and layout synchronization across multiple Apple TVs, while Siri functionality enables effortless searching for your favorite shows. With the recent redesign of the Siri remote, navigation between apps, content scrolling, and content discovery have become notably smoother and more efficient.
As expected, the Apple TV stands as the sole set-top box that seamlessly integrates with the entire Apple ecosystem. This means you can utilize the Apple TV to purchase and rent movies from iTunes, access music and podcasts, indulge in games from Apple Arcade, and explore apps such as Fitness+, which offers a range of workout classes.
iPhone owners, in particular, stand to benefit significantly from owning an Apple TV. During setup, you can effortlessly transfer all your settings and enter passwords by simply holding your iPhone near the box. The Remote app, easily accessible via iOS's control center, further enhances the convenience and accessibility of controlling your Apple TV experience.
When it comes to a high-end streaming solution that harmonizes perfectly with the Apple ecosystem, the Apple TV 4K stands out. With its impressive 4K HDR and Dolby Vision capabilities, comprehensive integration with Apple devices, refined user interface, and enhanced Siri remote, it delivers a premium streaming experience. While it may require a splurge, Apple enthusiasts and those seeking seamless connectivity across their Apple devices will find the Apple TV 4K to be a worthwhile investment.
Number 5. NVidia Shield TV Pro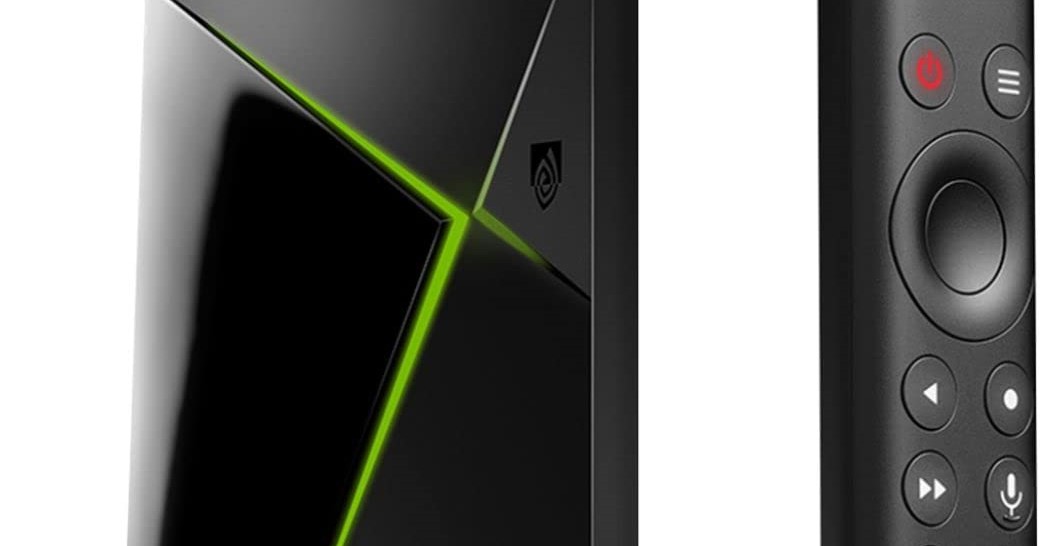 If you're in search of a versatile device that combines seamless movie streaming, a robust PLEX media server, and immersive gaming capabilities, the NVIDIA Shield TV Pro should be on your radar. While it currently runs on Android TV, which might be considered a bit outdated, there's a promising possibility that it could receive an upgrade to Google TV in the future.
Equipped with the powerful Tegra X1+ processor, the NVIDIA Shield TV Pro delivers native 4K streaming, and thanks to the company's AI neural network, it can upscale 720p and 1080p video content to impressive 4K quality. With support for Dolby Vision and HDR10, along with 3GB of RAM, 16GB of storage, and two USB-C ports, it ensures a smooth and immersive entertainment experience. Furthermore, the inclusion of a gigabit Ethernet port, HDMI socket, and microSD card slot adds to its versatility and convenience. Running on the Android platform, the NVIDIA Shield TV Pro also allows you to enjoy a wide selection of games from the Google Play Store.
However, what truly sets the NVIDIA Shield TV Pro apart from other devices is its integration with NVIDIA's GeForce Now cloud gaming service. With a reliable and fast internet connection, you gain access to a vast library of top-tier PC games that are streamed directly to your Shield TV Pro. This cloud gaming feature elevates the device's gaming capabilities to new heights, providing an exceptional gaming experience without the need for dedicated gaming hardware.
While the NVIDIA Shield TV Pro's operating system may be a point of contention due to its reliance on Android TV, the potential future upgrade to Google TV could bring significant improvements. Nevertheless, the device's ability to deliver native 4K streaming, AI-powered upscaling, support for Dolby Vision and HDR10, ample storage, and versatile connectivity options make it a compelling choice for enthusiasts seeking an all-in-one entertainment and gaming powerhouse.
If you crave a single device that seamlessly combines high-quality streaming, media server functionality, and cutting-edge gaming, the NVIDIA Shield TV Pro is a top contender. With its robust features and the added advantage of accessing NVIDIA's cloud gaming service, it promises an immersive and diverse entertainment experience that is sure to impress.