With Apple's range of iPad models constantly evolving, finding the perfect tablet can be overwhelming. But worry not, we're here to help. Our experts have thoroughly tested and evaluated each iPad variant to provide you with the most accurate information.
Whether you're a creative professional, a student, or simply looking for a versatile and compact tablet, we've got you covered. From the entry-level iPad to the powerful iPad Pro lineup, we'll explore their features, performance, and unique selling points, helping you make an informed decision.
Number 1. iPad Air (2022)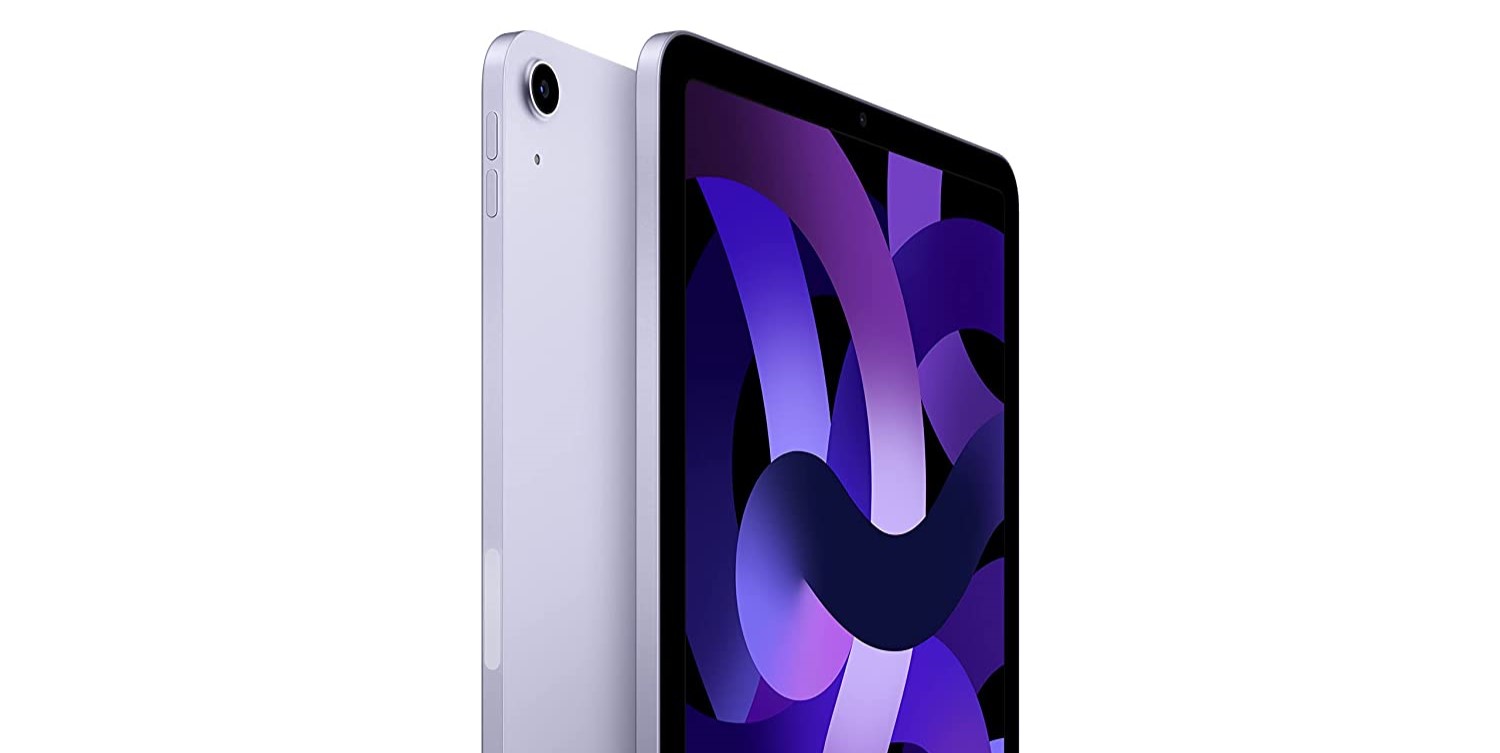 Among the current selection of six iPad models, the iPad Air stands out as a universally appealing choice. With a design language reminiscent of the iPad Pro, the iPad Air offers an elegant and comfortable experience at a more affordable price point.
Featuring a stunning 10.9-inch display with thin bezels and flat edges, the iPad Air delivers a bright, sharp, and accurate visual experience. It even boasts a USB-C port, similar to non-iPhone devices and MacBooks, making it convenient to charge with the same cable you use for your other gadgets.
In 2022, Apple equipped the iPad Air with its M1 system-on-a-chip, the same powerful silicon found in the entry-level MacBook Air. While not the latest chip from Apple, the M1 is more than capable of handling any task you throw at it. Additionally, an increasing number of iPadOS features are exclusively available to devices powered by M-series chips.
To enhance your iPad Air experience, Apple offers compatibility with its top accessories, including the second-generation Apple Pencil stylus and the exceptional Magic Keyboard, just like the 11-inch iPad Pro. While these accessories come at an additional cost, they are indispensable for digital artists and frequent typists.
While the middle of Apple's iPad lineup may seem crowded, if you require more than the Air's default 64GB of storage, it's worth considering the 11-inch iPad Pro. Starting at 128GB, it offers a superior 120 Hz display and an M2 chip, all for a slightly higher price. The 2021 iPad also presents a viable option, but with its non-laminated display and limited accessory support, it may be a tougher sell unless discounted significantly. Nevertheless, the iPad Air strikes the perfect balance between price and performance, making it Apple's optimal choice for most users.
Number 2. iPad (9th Gen.)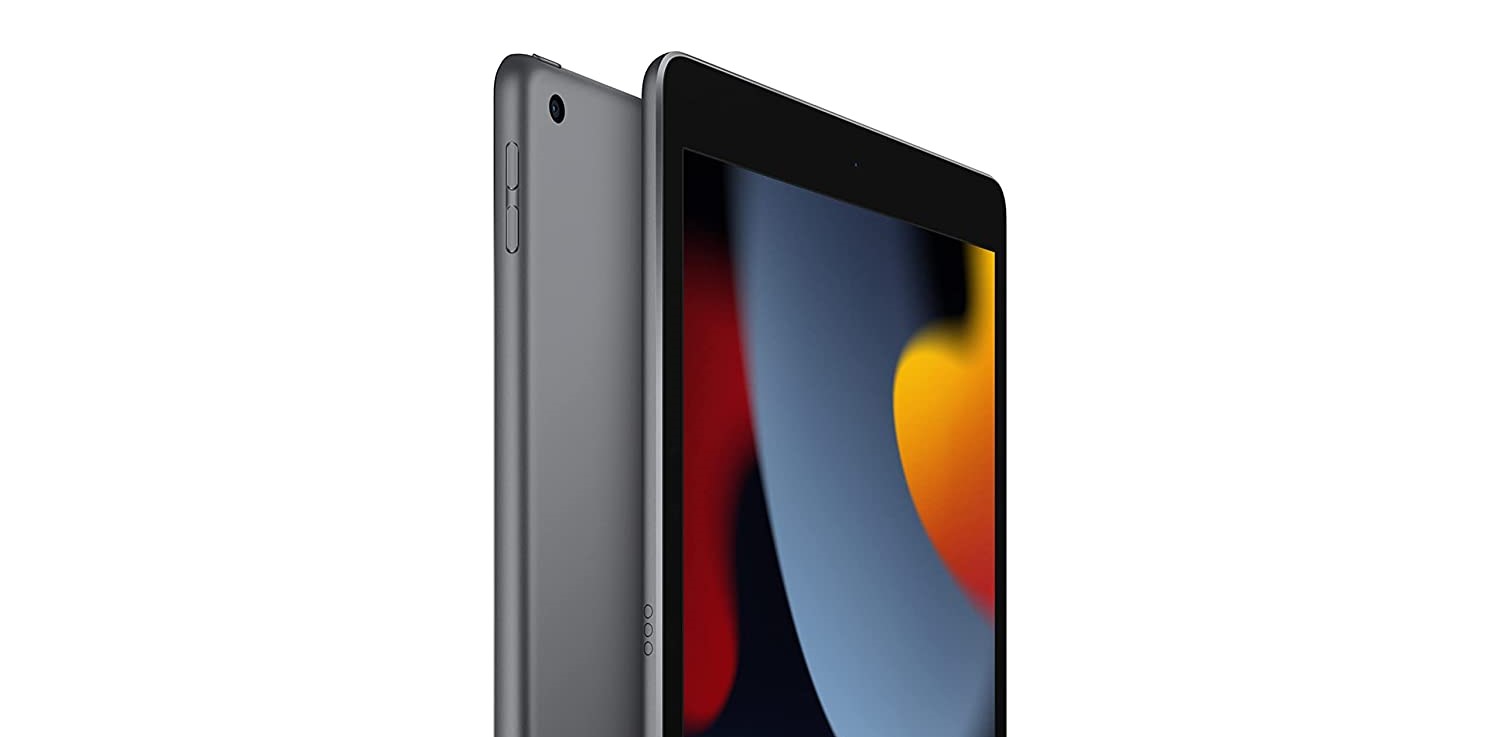 If the iPad Air is beyond your budget or if you don't require a tablet for heavy usage, there's no need to worry. The 9th-generation iPad is a safe and cost-effective option. With prices starting at $329 for a 64GB model and often available for less than $300, it provides the most wallet-friendly entry into the world of iPadOS. While its hardware may not match the higher-end models, it remains more than capable for essential tasks.
This particular iPad adheres to Apple's older design language and is slightly thicker and heavier compared to the 10th-gen iPad and iPad Air. Its wider bezels accommodate a 10.2-inch display, which is not laminated and can be prone to glare, although the display remains sharp. The bottom bezel houses a Home button with a Touch ID fingerprint scanner, and the device charges via a Lightning port instead of USB-C.
While its speakers may not provide the same audio quality, it's worth noting that the 9th-gen iPad is the only iPad in the lineup that retains a headphone jack. Additionally, its 12MP front camera is satisfactory, although it lacks the landscape orientation found in the 10th-gen iPad.
The 9th-gen iPad is powered by Apple's A13 Bionic chip, the same system-on-a-chip used in the iPhone 11 series from 2019. While it may not offer the same fluidity and future-proofing as the M1 chip, it remains sufficiently fast for everyday tasks. In terms of accessories, the tablet is compatible with Apple's Smart Keyboard and the first-generation Apple Pencil stylus. While not as convenient as the newer options, they still provide functionality.
Ultimately, the key consideration here is the price. The 9th-gen iPad is the most affordable model in Apple's lineup, and the cost savings go a long way in compensating for its minor drawbacks.
Number 3. iPad Mini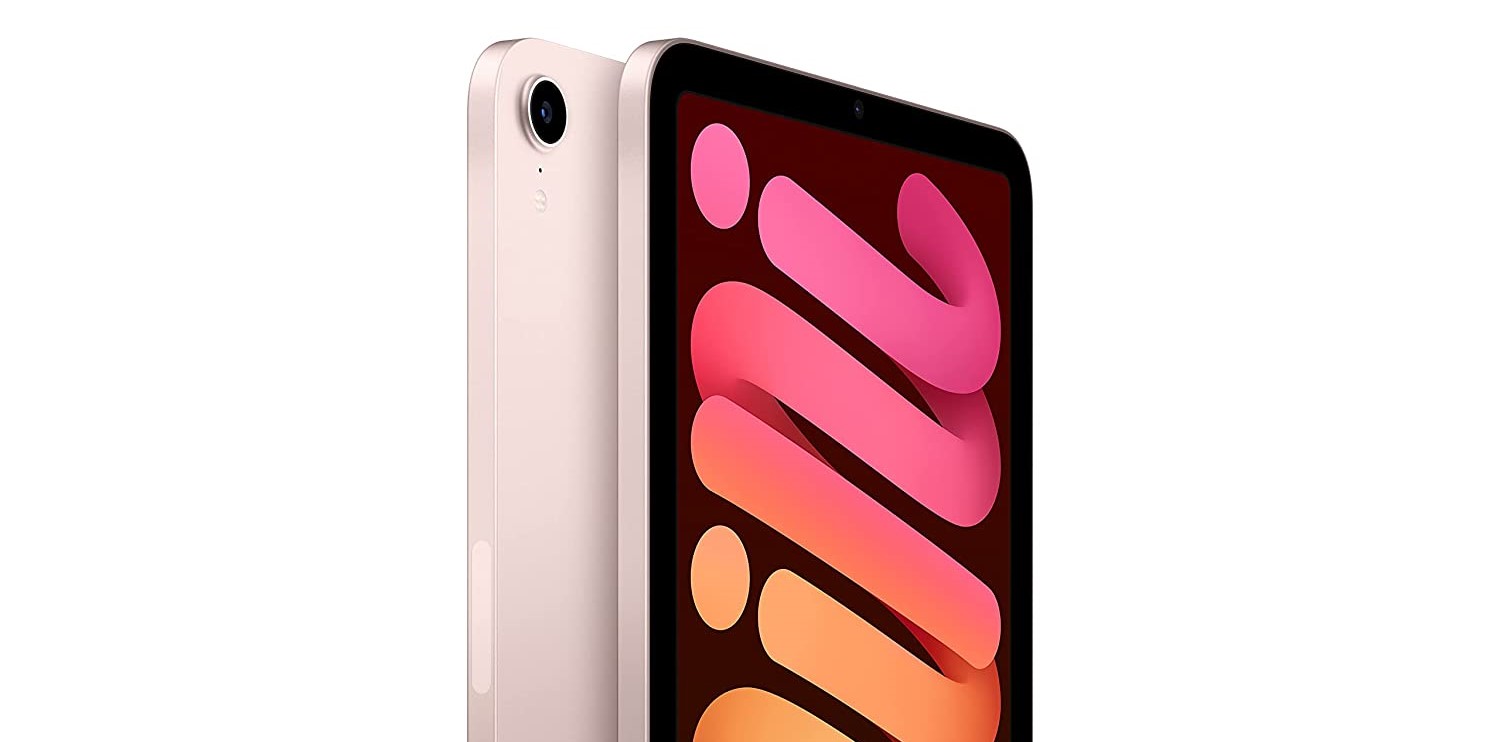 The iPad mini is a compact marvel, representing the smaller variant in Apple's iPad lineup. With its dimensions measuring at 7.69 x 5.3 x 0.25 inches and a lightweight profile of 0.65 pounds for the WiFi model, it stands as the most petite and portable among its counterparts. Its 8.3-inch display offers a comfortable one-handed operation, catering to those seeking enhanced mobility.
Drawing design inspiration from the iPad Air, it showcases sleek squared-off edges, thin bezels, and the removal of the Home button. Notably, the power button integrates a Touch ID sensor, allowing for seamless and secure authentication. Additionally, the inclusion of stereo speakers, solid cameras, and a USB-C port further enhances its versatility.
The display, while technically sharper, delivers comparable qualities in terms of maximum brightness, lamination, anti-reflective coating, and wide color gamut. Although lacking the "Smart Connector" found in other models, it offers compatibility with the second-generation Apple Pencil, catering to creative individuals.
Powered by Apple's A15 Bionic SoC, the same chip employed in the iPhone 13 series, the iPad mini boasts impressive performance capabilities. While it may not match the prowess of the laptop-grade M1 or M2 chips, it still outperforms the chip found in the 10th-gen iPad model, ensuring smooth operation for most tasks.
The iPad mini is available at an MSRP of $499 for the 64GB model and $649 for the 256GB model. While this may seem like a significant investment, it is worth noting that online retailers have recently offered both SKUs at discounts of up to $100. For those specifically seeking a smaller tablet that can easily fit in a bag, be operated with one hand, or provide a top-tier e-reading experience, the iPad mini is the sole option available from Apple and undoubtedly the best tablet in its size range.
Number 4. iPad Pro 12.9 inch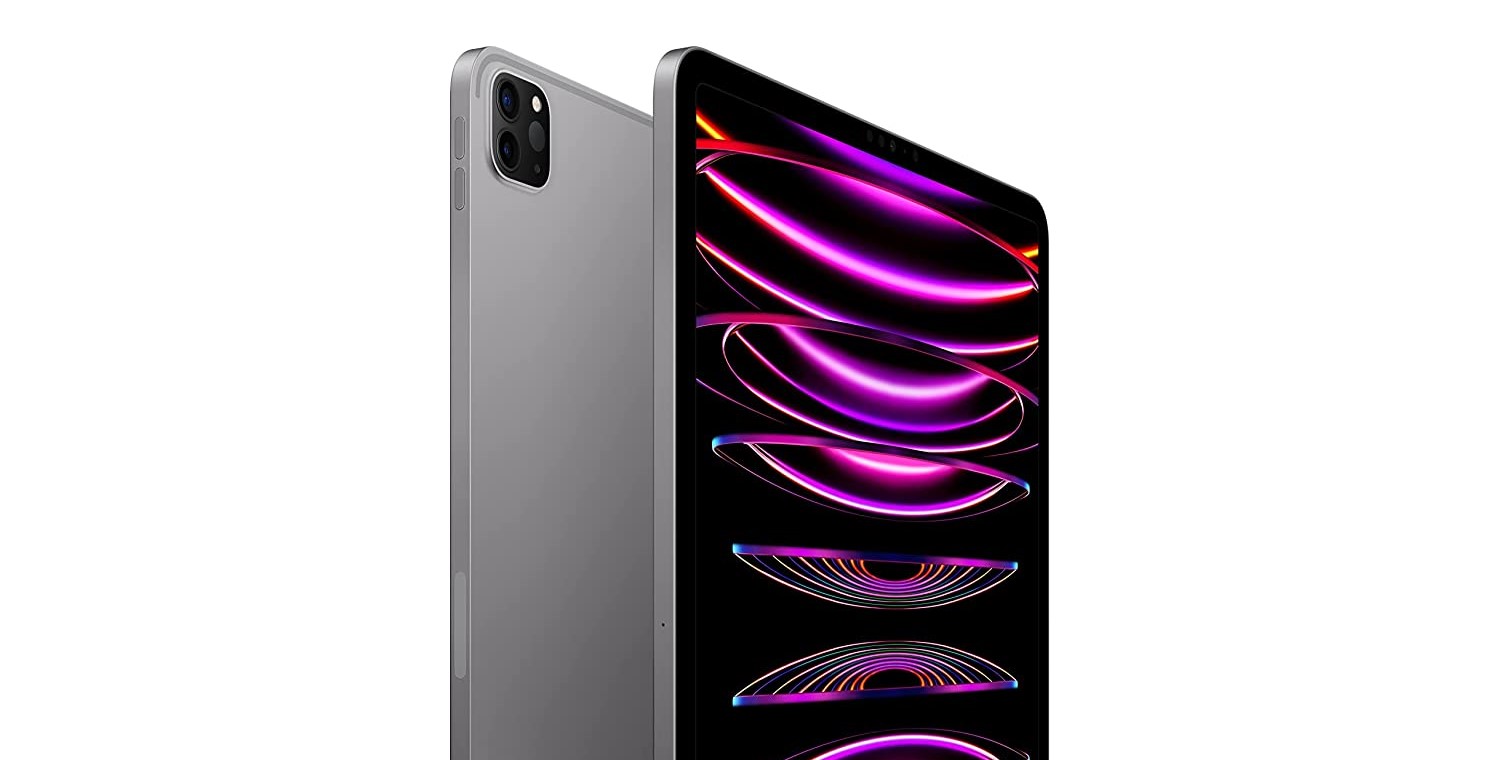 The 12.9-inch iPad Pro resides in a league of its own within Apple's impressive tablet lineup. Starting at $1,099 for 128GB of storage, it surpasses the M1 MacBook Air by $100. While this price tag may exceed the needs of most users and the platform still grapples with productivity limitations compared to laptops, the 12.9-inch iPad Pro reigns as Apple's pinnacle of tablet hardware.
The display on this model surpasses that of the Air, boasting a higher brightness level and a remarkable 120 Hz refresh rate (compared to the Air's 60 Hz limitation). However, the real standout feature lies in the 12.9-inch Pro's Liquid Retina display. It stands as the sole iPad to employ mini-LED backlighting technology, resulting in heightened peak brightness, improved contrast, and an overall more lifelike visual experience.
Furthermore, the Pro is equipped with Apple's cutting-edge M2 SoC, which may not offer significant real-world performance gains over the M1 but ensures enhanced future-proofing. Notably, the 12.9-inch Pro sports a 12MP rear camera akin to the Air, while introducing a 10MP ultrawide lens, an LED flash, and a LIDAR scanner tailored for AR applications. On the front end, its 12MP cameras capture stunning portrait-mode shots.
Moreover, the Pro boasts a faster Thunderbolt USB-C port, enhanced speakers, and Face ID support. With the latest iteration, it now features the ability to detect when an Apple Pencil hovers above the display, providing a preview of potential inputs. The storage options have expanded, reaching a maximum capacity of 2TB, with the 1TB and 2TB models offering an impressive 16GB of RAM (double the 8GB found in other variants) at a higher cost. It seamlessly integrates with Apple's finest accessories, ensuring a comprehensive and tailored experience.
Undeniably a powerhouse, the 12.9-inch Pro emerges as the ideal choice for those seeking a more work-centric iPad experience. Its expansive display makes it incredibly suitable for all-day, laptop-style use. Pairing it with a keyboard maximizes its potential, and if you're already investing significantly in an iPad of this caliber, the additional cost may not be a significant concern.
However, it's important to acknowledge that the 12.9-inch Pro caters to a niche audience. Its steep price tag and cumbersome size limit its appeal, making it less portable compared to other iPad models. While certain creative professionals have successfully embraced it as a laptop replacement, for the majority of users, multitasking and other computer-like tasks may prove more convoluted on iPadOS compared to a similarly priced MacBook. Furthermore, the incremental upgrades over the previous model are relatively minor. Nonetheless, as a tablet, the 12.9-inch Pro stands as an ultra-powerful and impressive device.