In a world where technology is constantly pushing boundaries, finding the perfect pair of wireless earphones can make all the difference in your fitness journey. No more tangled wires to deal with or earphones slipping out at the worst moment.
Say hello to the top 5 wireless earphones that have been making waves for their unmatched features, exceptional sound quality, and comfortable designs. Whether you're hitting the gym, running outdoors, or trying out a new home workout routine, these earphones are engineered to elevate your exercise experience.
So, without further ado, let's get started –
Number 1. Jabra Elite 4 Active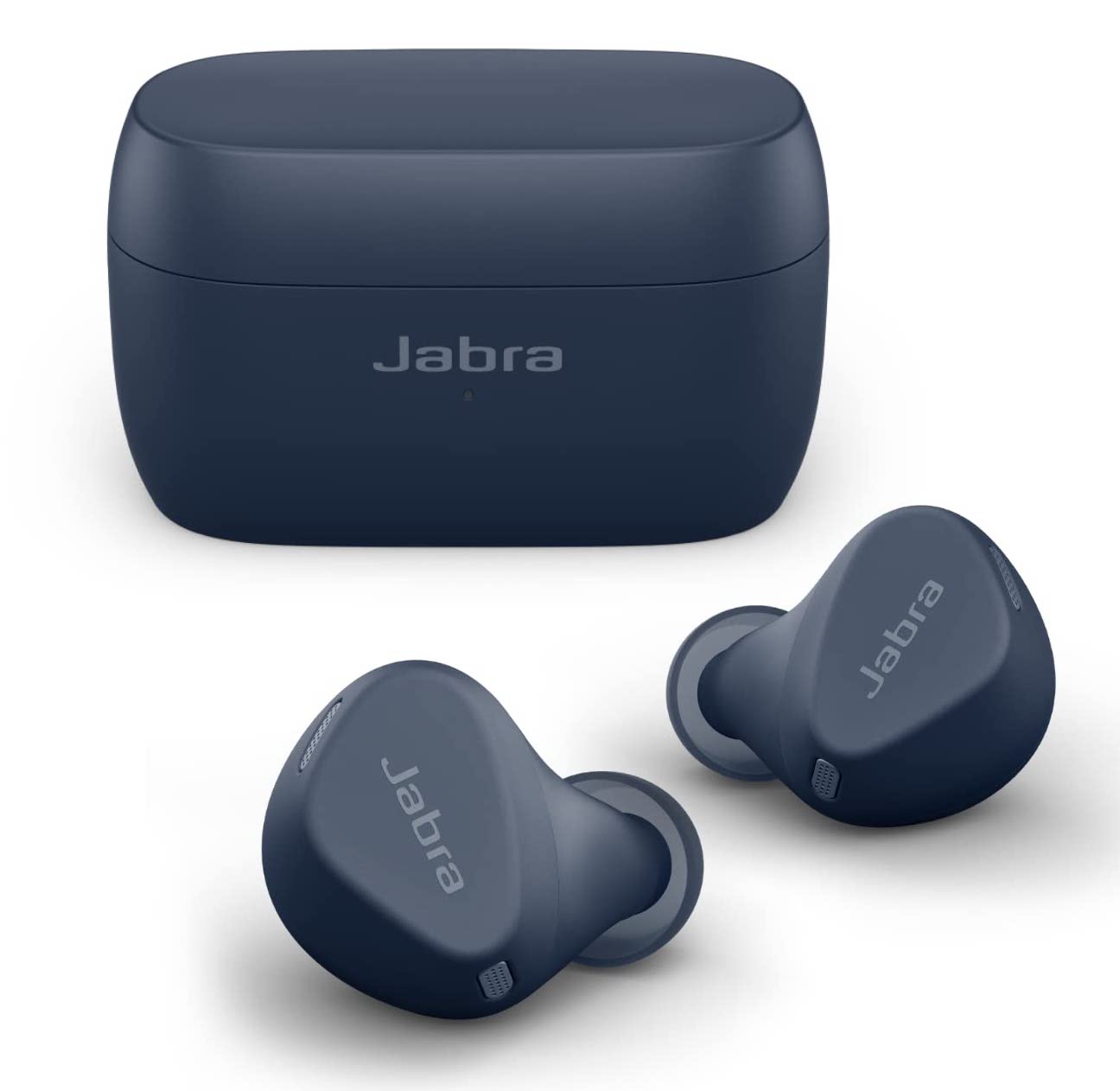 The Jabra Elite 4 Active wireless earbuds impress with a blend of features, design, and performance. These in-ear earbuds showcase the brand's commitment to producing top-notch audio accessories for users on the go.
The earbuds' wireless connectivity via Bluetooth 5.2 ensures a stable and efficient connection, providing a range of up to 10 meters. This level of freedom enhances the overall user experience and convenience.
Designed to accompany you through your active lifestyle, the Jabra Elite 4 Active boasts water resistance, making them suitable for workouts, jogging, and outdoor adventures. The earbuds are equipped with a microphone, enabling hands-free calls and voice commands, adding practicality to their repertoire.
Audio enthusiasts will appreciate the earbuds' deep bass, creating an immersive sound experience. The frequency response range of 20 Hz to 20 kHz guarantees well-balanced and clear audio across various genres.
The 6mm driver units ensure that the sound output remains crisp and powerful. Whether you're into bass-heavy music or prefer a more balanced sound signature, these earbuds have you covered.
The battery life is exceptional, with a rechargeable lithium-ion battery providing an impressive 28 hours of playtime. This longevity ensures that you can enjoy extended periods of listening without frequent recharging interruptions.
The Jabra Elite 4 Active comes with a charging case and ear gels in three sizes for a customizable and secure fit. Additionally, the inclusion of a USB-C to USB-A cable offers convenient charging options.
Although lacking an inline remote, the earbuds make up for it with onboard controls for volume adjustment, power, tuning, and resetting, providing easy access to essential functions.
In conclusion, the Jabra Elite 4 Active delivers a compelling package for users seeking wireless earbuds that excel in sound quality, durability, and versatility. With its robust battery life, water resistance, and comfortable fit, these earbuds cater to the needs of both active individuals and audio enthusiasts, making them a worthy addition to any tech-savvy individual's audio arsenal.
Number 2. Sony WF-C500