Prices for flagship phones are higher than they've ever been, and it's unlikely that they'll ever fall again. The most expensive phones, such as the Apple iPhone 13 Pro Max and the Samsung Galaxy Z Fold 3 5G, now cost well over $1,000, or nearly the same as a nice laptop. However, as the price ceiling rises, gadgets in the more affordable $600 to $800 range have become even more capable.
It's also feasible to keep your phone longer than ever before, as device manufacturers provide more years of software support and upgrade cycles slow. In general, all of the devices mentioned here have excellent cameras, attractive screens, long battery life, and are speedy enough to keep up with your daily activities. Choosing the best phone is primarily a matter of personal preference. Find the one that works best for you, and you'll be rewarded with many years of use before you have to go phone shopping again.
In this article, we are going to talk about 5 smartphones that you should definitely add to your smartphone shortlist for 2022.
Number 1. iPhone 13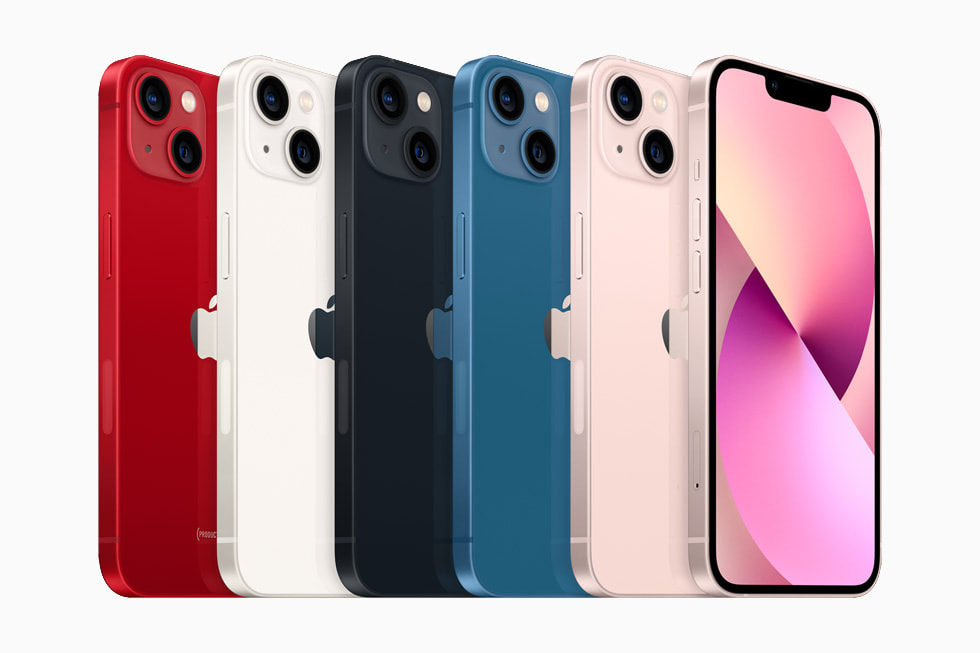 Out of the four iPhone 13 models released by Apple in 2021, the $829 iPhone 13 (unlocked) strikes a balance between pricing, pocketability, and features.
It boasts a new processor, a larger battery, 128GB of internal storage, and the same huge camera sensor as the celebrated iPhone 12 Pro Max, but its small size would lead you to believe otherwise.
In actuality, the 13 appears nearly identical to the 12 but is somewhat thicker and heavier, with significantly larger camera bumps and lenses that have swapped places. (No, you cannot reuse your iPhone 12 case for the 13.) Otherwise, it features the same basic design, a brighter 6.1-inch OLED display, a 12-megapixel selfie camera, MagSafe wireless charging, water and dust protection (IP68), and support for both sub-6GHz and mmWave 5G networks. On top of that, it comes in five different colors (including pink), one more than the Pro models.
The new A15 Bionic chip in the iPhone 13 should still feel quick in years to come, but it's difficult to measure meaningful speed increases with iPhones. The new technology allows the iPhone 13 to run more efficiently, allowing it to continue well into the evening without needing to be charged.
The iPhone 13's main wide-angle camera has been greatly improved by using the same camera sensor that made the iPhone 12 Pro Max the finest smartphone camera for images and films in 2020. Photo details are clear and accurate, colors are vibrant without being oversaturated, focusing is quick and reliable, portrait mode is suitable for everyday usage, and low light and night vision are also superb. Its ultrawide camera, on the other hand, has received only minor updates to improve low-light performance.
The video quality is likewise excellent. The main camera incorporates sensor stabilization, which is useful when moving around. It supports all of the important 4K and slow-motion modes and does them quite well. It also allows you to shoot videos in Cinematic mode, which allows you to effortlessly flip between topics by adjusting the depth of field.
The iPhone 13 comes standard with 128GB of storage. Because its capacity isn't expandable, and depending on how you want to use the phone, you might as well face the bullet and upgrade to the next tier.
For most users, the iPhone 13 is a no-brainer: it has comparable performance, design, camera functionality, and (occasionally) better battery life than other iPhone 13 versions while costing less.
.
Number 2. Samsung Galaxy S22 Plus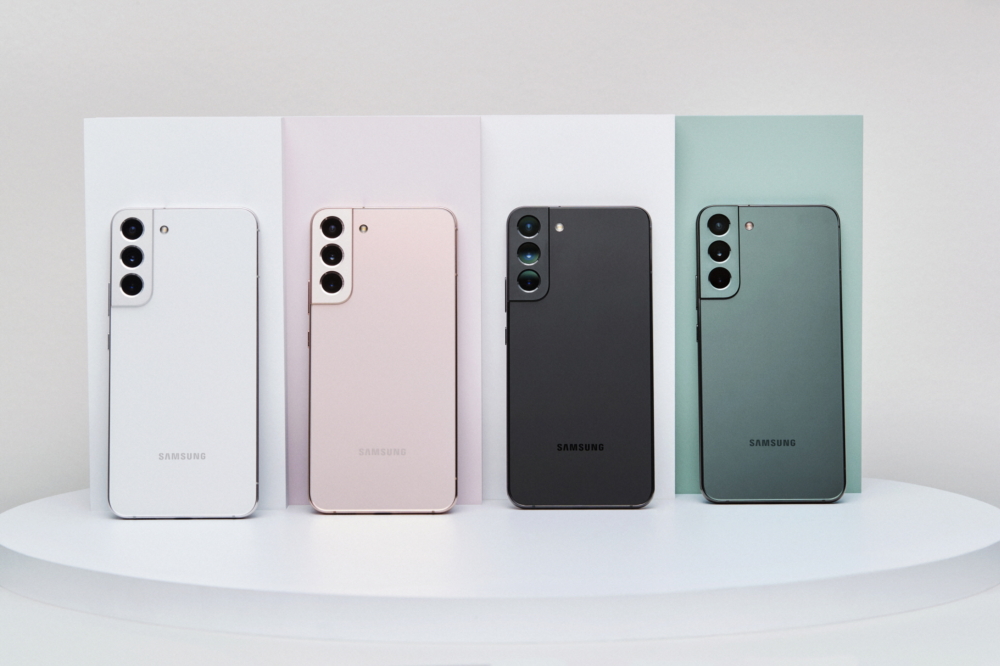 We in the United States have plenty of affordable phones to select from, but high-end Android phones are becoming uncommon. Fortunately, the options we do have are excellent, making this recommendation a tie with the Google Pixel 6. Still, we believe that the Galaxy S22 Plus is the finest device for the majority of users.
The S22 Plus has a large, brilliant 6.6-inch screen with a refresh rate of 120Hz, the Snapdragon 8 Gen 1 CPU, and three high-quality rear cameras. You don't get the Ultra's 10x telephoto lens or built-in S Pen, but you do get a larger screen than the 6.1-inch ordinary S22. It's a comfortable middle ground with the ideal combination of features and size for the majority of folks.
While the screen and general performance are superb, the battery life of the S22 Plus is a tad short. The 4,500mAh battery will serve lightweight users all day, but moderate and heavy users that stream a lot of videos will likely wear the battery down to single digits by the end of the day. It's a little inconvenient to have to monitor your battery usage on a $999 phone. If battery life is crucial to you, consider the Google Pixel 6, which performs far better.
Samsung's software remains our least favorite aspect of a Samsung phone, as it is more cluttered and has more duplicate apps than we would like. The OnePlus 10 Pro is a good choice if you want something a little more stylish. Just keep in mind that it won't function on AT&T's 5G network (just LTE), and its cameras aren't as good as Samsung's. Otherwise, it's a very lovely device that has a more sophisticated feel to it.
Aside from the battery and software issues, there's a lot to appreciate about the S22 Plus. The screen is easy to use, the camera system is versatile and reliable, and Samsung's policy of offering up to four generations of OS updates is among the finest among Android phones. Its basic, understated appearance is more appealing to the general public than the Pixel 6, which isn't significantly larger but appears and feels bulkier. It's one of the only truly high-end Android phones available in the US right now, but don't let that fool you into thinking it's merely a winner by default; it's also a very decent smartphone.
.
Number 3. Google Pixel 6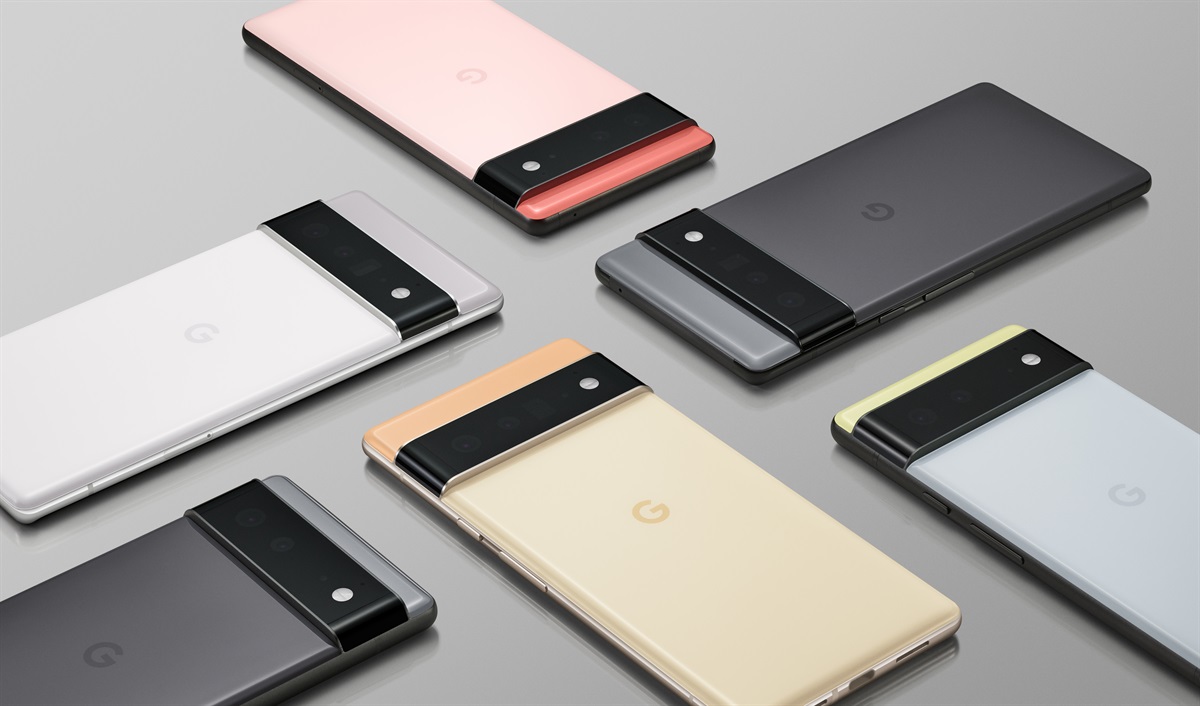 The Pixel 6 is Google's first true flagship phone since 2019, and it competes with the iPhone 13 Pro and Samsung Galaxy S21 Ultra in camera quality, general performance, and battery life. A new, proprietary CPU will also provide some uniquely Google functions. And, given that the Pixel 6 costs $200 less than its competitors, it's simply the most value-packed flagship phone for Android enthusiasts in recent memory.
The Pixel 6 is distinguished from the Pixel 6 Pro by its slightly smaller 6.4-inch, 1080p OLED flat display and bolder color options such as two-tone red or green (black is also an option). The Pixel 6 is not overly thick for such a large phone, but it feels robust. However, its shiny exterior is extremely slippery, so you'll need to pay for a third-party case (Google cases aren't worth the money).
Tensor, Google's first own mobile CPU, sits at the heart of the Pixel 6, competing with the Qualcomm Snapdragon 888 microprocessor seen in other Android flagships. Tensor enables the new Pixel to learn new tricks by leveraging Machine Learning and Artificial Intelligence. You can use the Magic Eraser to eliminate photobombers from your images, snap photos that more accurately reflect natural skin tones, and utilize Google Assistant to manage automated calls for you. The Pixel 6 includes 8GB of RAM, 128GB or 256GB of internal storage, and runs Android 12 with Google's new Material You theme.
Dual cameras, 50-megapixel wide and 12-megapixel ultrawide, as well as a laser detection autofocus sensor for low-light and depth, are housed within its large rear camera bar. The Pixel 6 lacks a telephoto camera, unlike the Pixel 6 Pro. Nonetheless, its photographs are excellent in both normal and low light conditions and are on par with Apple's best.
The Pixel 6 boasts a 4,614mAh battery (which should last two days for light users), Qi wireless charging, and some rain storm protection (IP68). The phone's primary flaw is a slow under-screen fingerprint scanner, and it lacks a face unlock option. While not flawless, the Pixel 6 is an excellent phone for the price of $599.
.
Number 4. OnePlus Nord N20 5G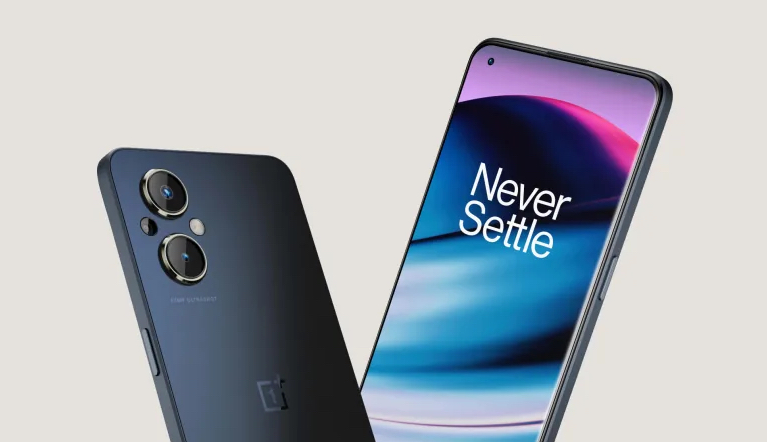 It's very amazing how many phones you can buy for under $300 these days. Consider the OnePlus N20 5G, a phone that feels considerably more expensive than $300. OnePlus chose a 6.4-inch 1080p OLED display for this model. It doesn't have the quicker refresh rate of some of its competitors, but it's a reasonable sacrifice for a richer, more contrasty OLED rather than the normal LCDs in this category.
The N20 enables rapid wired charging, which is uncommon for a phone under $300, and a 33W charger is provided in the package. In addition to the phone's 128GB of internal storage, there's a microphone jack and a microSD card port. With a Snapdragon 695 CPU and a fairly healthy 6GB of RAM, the N20 also provides excellent everyday performance. Overall, it's a fantastic set of features for the price.
There is one major caveat: at the time of writing, it is only accessible through T-Mobile. According to OnePlus, the phone will be available and unlocked later in 2022. Another disadvantage is that the N20 will not receive Android 13, which is set to be launched this fall. The N20 comes with Android 11, and the promised upgrade to Android 12 will be its sole OS update. Otherwise, it will get three years of security updates — not bad for a low-cost phone, but not the best support strategy.
.
Number 5. Samsung Galaxy Z Flip 3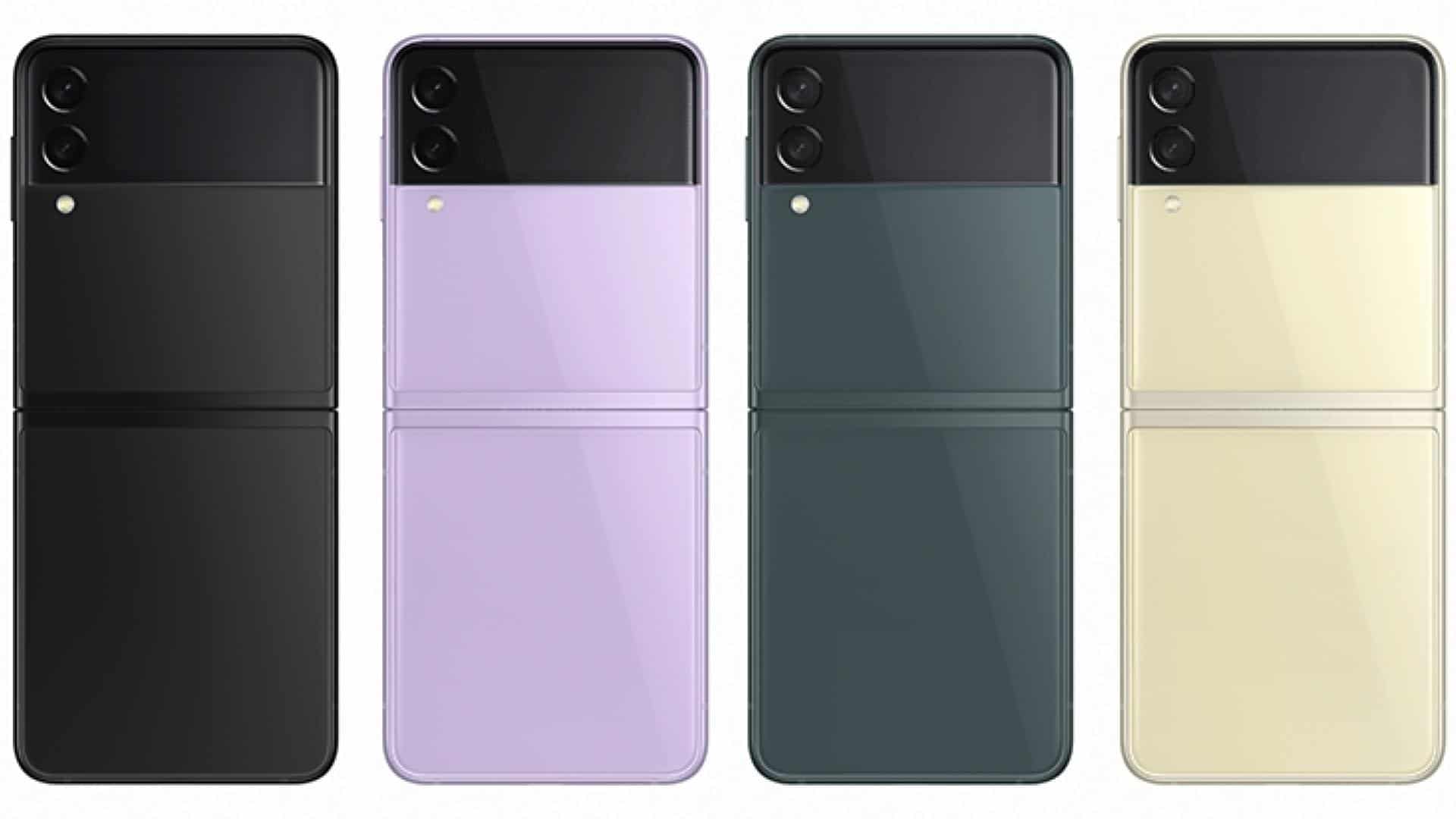 Tired of smartphones that continue to grow in size and weight when all you want is new ways to use your phone? The Galaxy Z Flip 3 appears to find the proper blend of whimsy, technical prowess, and pricing, making it appealing to mass customers.
This 4.2-inch pocketable device can be transformed into a 6.7-inch 1080p OLED display with a fast 120Hz refresh rate for $999. The screen can also be split to allow for multitasking. When the phone is closed, you may use the 1.9-inch outside the second screen, which displays useful widgets such as app notifications and audio player controls without having to open it.
The Galaxy Flip 3 features the same Qualcomm Snapdragon 888 chipset and 8GB of RAM as any other 2021 flagship phone. The battery life is likewise adequate, with four to five hours of screen time between charges.
It's a shame its two cameras were not upgraded from the previous edition. The 12-megapixel normal wide and ultrawide back cameras, as well as the 10-megapixel front-facing selfie camera, provide adequate but not exceptional images. Because of the Z Flip 3's form factor, it can also function as a mobile tripod for cameras, allowing for some interesting new ways to snap images.
Unlike the $1,400 Motorola Razr (2020), the Samsung Galaxy Z Flip 3 is priced and designed to mainstream the concept of a flip phone. It's difficult to predict how long this folding screen will last, but you'll be among the first to find out.