Prices for flagship phones are higher than they've ever been, and it's unlikely that they'll ever fall again. The most expensive phones, such as the Apple iPhone 13 Pro Max and the Samsung Galaxy Z Fold 3 5G, now cost well over $1,000, or nearly the same as a nice laptop. However, as the price ceiling rises, gadgets in the more affordable $600 to $800 range have become even more capable.
It's also feasible to keep your phone longer than ever before, as device manufacturers provide more years of software support and upgrade cycles slow. In general, all of the devices mentioned here have excellent cameras, attractive screens, long battery life, and are speedy enough to keep up with your daily activities. Choosing the best phone is primarily a matter of personal preference. Find the one that works best for you, and you'll be rewarded with many years of use before you have to go phone shopping again.
In this article, we are going to talk about 5 smartphones that you should definitely add to your smartphone shortlist for 2022.
Number 1. iPhone 13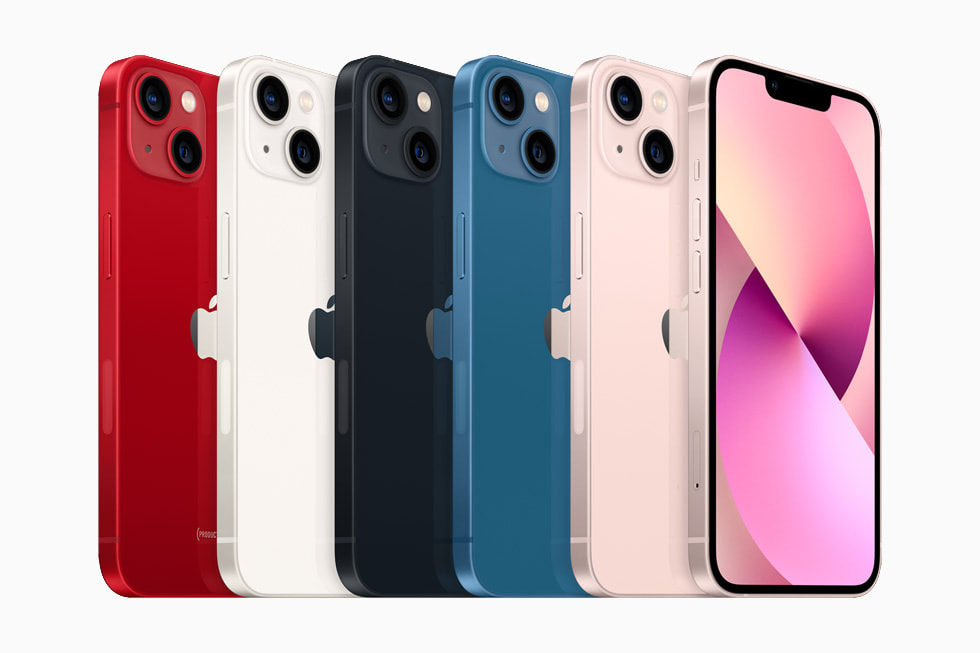 Out of the four iPhone 13 models released by Apple in 2021, the $829 iPhone 13 (unlocked) strikes a balance between pricing, pocketability, and features.
It boasts a new processor, a larger battery, 128GB of internal storage, and the same huge camera sensor as the celebrated iPhone 12 Pro Max, but its small size would lead you to believe otherwise.
In actuality, the 13 appears nearly identical to the 12 but is somewhat thicker and heavier, with significantly larger camera bumps and lenses that have swapped places. (No, you cannot reuse your iPhone 12 case for the 13.) Otherwise, it features the same basic design, a brighter 6.1-inch OLED display, a 12-megapixel selfie camera, MagSafe wireless charging, water and dust protection (IP68), and support for both sub-6GHz and mmWave 5G networks. On top of that, it comes in five different colors (including pink), one more than the Pro models.
The new A15 Bionic chip in the iPhone 13 should still feel quick in years to come, but it's difficult to measure meaningful speed increases with iPhones. The new technology allows the iPhone 13 to run more efficiently, allowing it to continue well into the evening without needing to be charged.
The iPhone 13's main wide-angle camera has been greatly improved by using the same camera sensor that made the iPhone 12 Pro Max the finest smartphone camera for images and films in 2020. Photo details are clear and accurate, colors are vibrant without being oversaturated, focusing is quick and reliable, portrait mode is suitable for everyday usage, and low light and night vision are also superb. Its ultrawide camera, on the other hand, has received only minor updates to improve low-light performance.
The video quality is likewise excellent. The main camera incorporates sensor stabilization, which is useful when moving around. It supports all of the important 4K and slow-motion modes and does them quite well. It also allows you to shoot videos in Cinematic mode, which allows you to effortlessly flip between topics by adjusting the depth of field.