Since its release, the Nintendo Switch has taken the gaming world by storm, revolutionizing the way we play and offering an unrivaled level of versatility. With its unique hybrid design and an impressive library of games, the Switch has captivated both casual and hardcore gamers alike, redefining what it means to have a gaming console on the go.
In this blog post, we will embark on a thrilling journey into the world of Nintendo Switch gaming, as we uncover the top five games that are absolute must-plays. These carefully curated titles represent the pinnacle of gaming excellence on the Switch, offering unforgettable experiences that will keep you immersed for hours on end.
Number 1. Mario Kart 8 Deluxe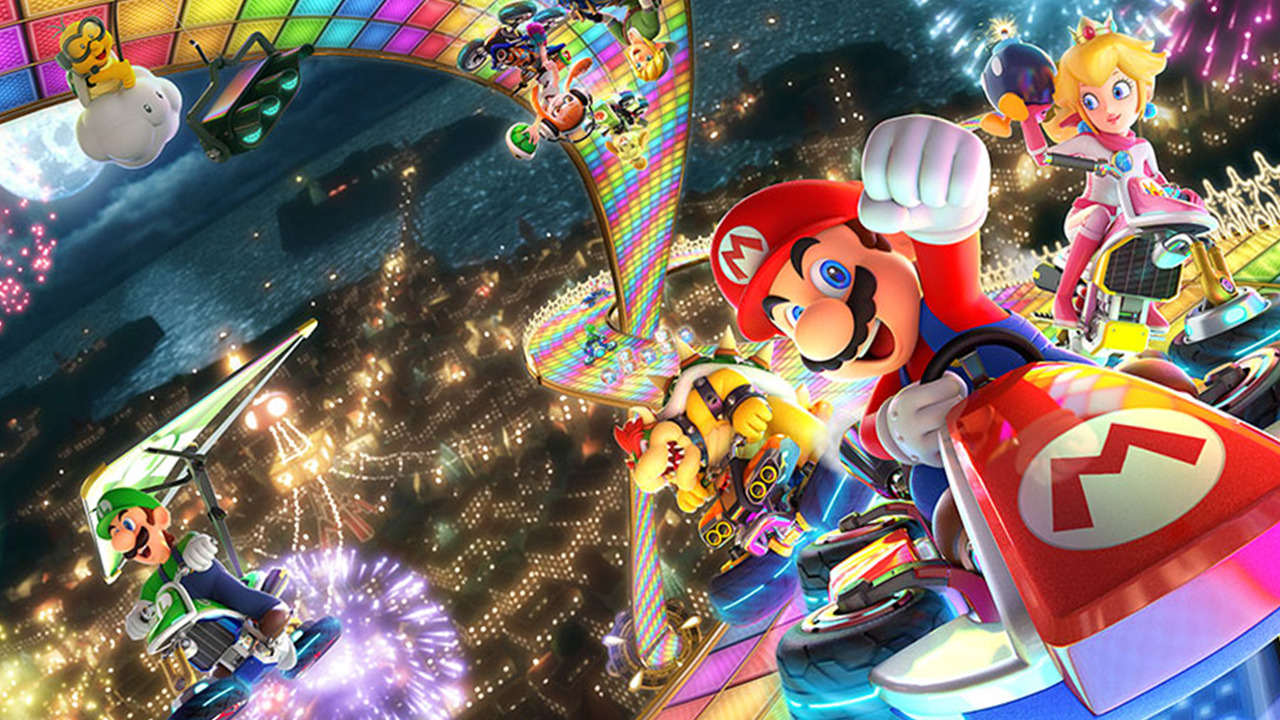 Mario Kart 8 Deluxe is a racing game developed and published by Nintendo for the Nintendo Switch. It is an enhanced port of Mario Kart 8 for the Wii U, and was first released worldwide on April 28, 2017. The game features all of the content from the Wii U version, including all 48 tracks, 42 characters, and 120 vehicles. Additionally, the game includes new features such as a revised Battle Mode, the ability to hold two items at once, and the Inklings from Splatoon as playable characters.
Mario Kart 8 Deluxe has been praised for its fun and addictive gameplay, as well as its excellent graphics and sound. The game has also been a commercial success, selling over 28 million copies worldwide as of March 2023.
Here is a more detailed look at some of the features of Mario Kart 8 Deluxe:
Battle Mode: Battle Mode has been completely overhauled for Mario Kart 8 Deluxe. There are now eight new Battle Mode courses, and players can choose from a variety of new items to use against their opponents.
Holding Two Items: In Mario Kart 8 Deluxe, players can now hold two items at once. This gives players more options in battle, and allows them to use items more strategically.
Inklings: The Inklings from Splatoon are playable characters in Mario Kart 8 Deluxe. They have their own unique karts and abilities, and they can use ink to cover the track and slow down their opponents.
Mario Kart 8 Deluxe is a great game for players of all ages. It is a lot of fun to play with friends and family, and it is also a great way to challenge yourself and improve your skills. If you are looking for a fun and addictive racing game, then Mario Kart 8 Deluxe is definitely worth checking out.
Number 2. Super Smash Bros. Ultimate