Our top 5 hypercars represent the pinnacle of automotive performance and the world's fastest, most costly, and most powerful four-wheeled accomplishments.
If it recently established a production-car speed record or pushed us into unknown territory in terms of ask-and-you-can't-afford showroom pricing or peak power output, you'll probably find it here.
Some of the cars in this class feature cutting-edge hybrid-electric powertrains, while others have ferociously powerful combustion engines ready to propel them into the middle distance. But they are all monuments to both science and the joy of pure speed.
Number 1. Mclaren Senna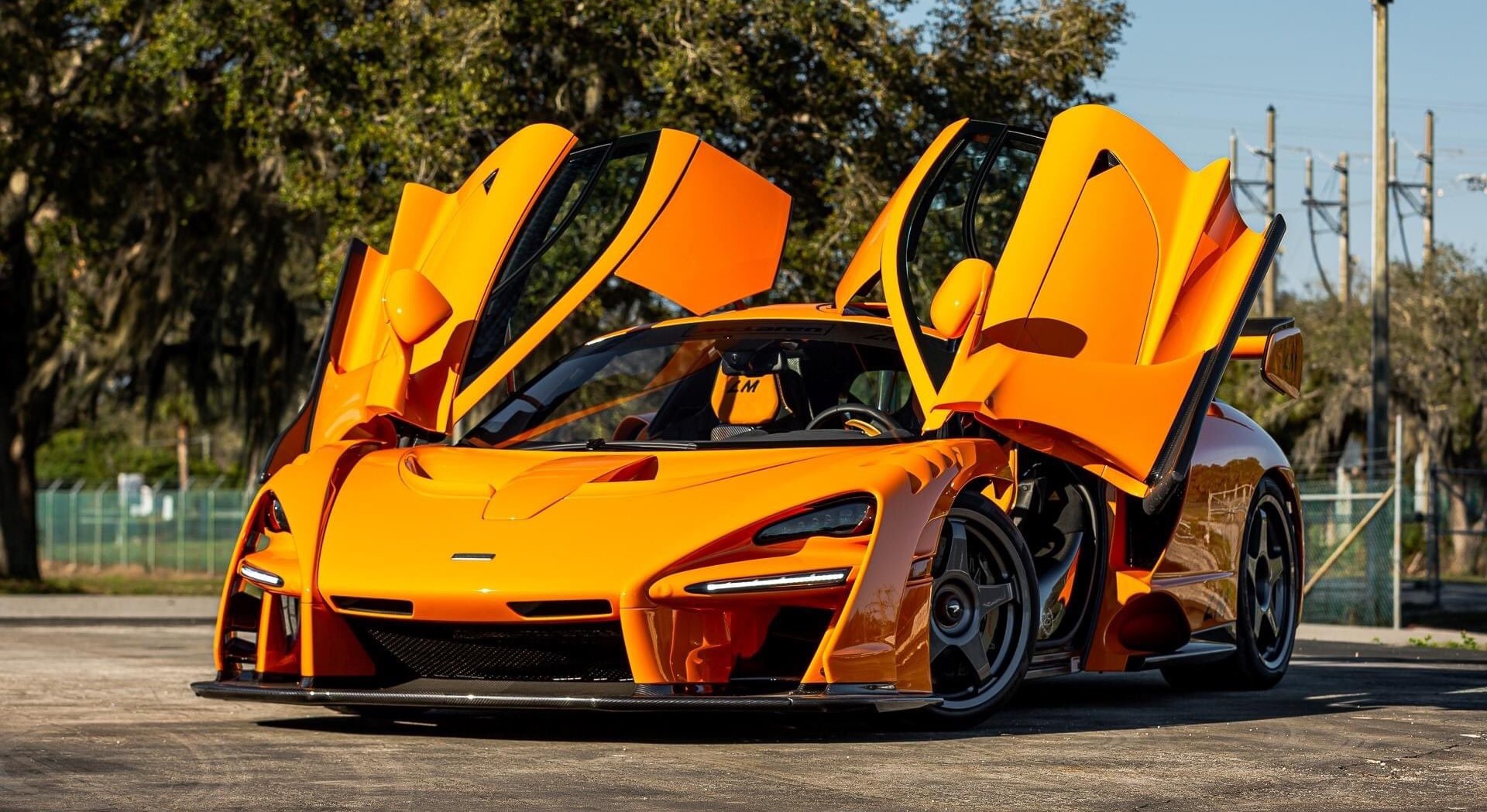 When McLaren chose the name of its most renowned and tragically fated Formula One racing driver as the model identification for its newest Ultimate Series hypercar, the motorsport and car industries both took a deep breath. Could evoking the memories of a renowned, much-missed man like Ayrton Senna and then using it to sell a new automobile – any car – ever be made to appear like a smart idea? Was it truly McLaren's idea to use Ayrton's name?
You probably already have a strong opinion on it, as well as whether you appreciate the notion – or the car's unwavering function-over-form style. However, don't discount out the potential that a ride in the magnificent Senna – the fastest, most sophisticated, most exhilarating, and most purposeful road-legal track vehicle its creator could construct – will alter your opinion.
The Senna is a vehicle with absolutely incredible track capabilities. Even though it is not the most powerful vehicle to have run our dry handling circuit, it has such incredible reserves of grip that when we road-tested it in 2018, it destroyed our dry-handling track lap record by a full second and a half. With 800kg of downforce at its height and a snarling V8 producing just under 800bhp, it's a vehicle you'd expect to be a nerve-racking challenge on track and almost difficult to drive on the road. The plain truth is that neither is correct.
The Senna watches after you – and continues to look after you with its feedback, stability, and drivability until you reach speeds often reserved for prototype racing bikes. Driving is a physical challenge, but it's also a great, memorable mental reward. And, although it's less broad-batted and useable than other hypercars in its price range, its attention to the business of travelling fast around in two-and-a-half-mile circles is completely enthralling.
Number 2. Bugatti Chiron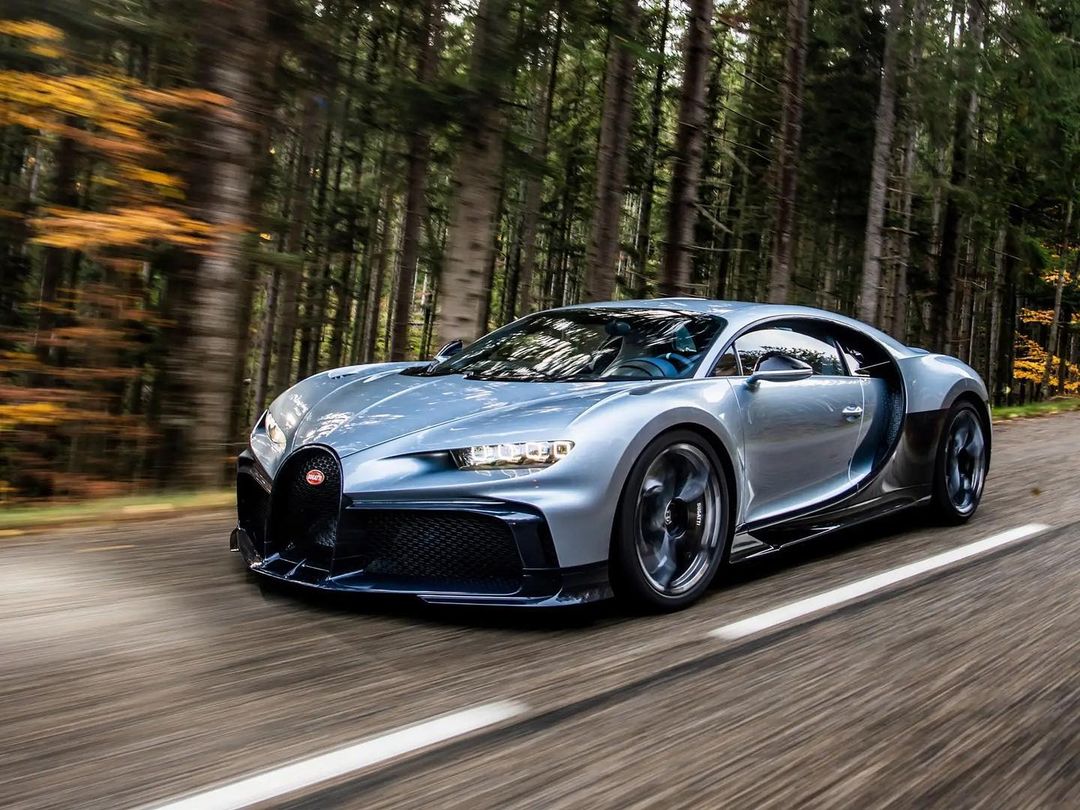 Bugatti, the Volkswagen Group's trophy brand, made history in 2005 by producing the world's fastest production vehicle. The W16-powered, 987bhp, four-wheel-drive Veyron surpassed the 250mph mark. But it couldn't and wouldn't be the greatest performance automobile in perpetuity.
The Chiron makes its debut in 2016. Whereas the Veyron had an aluminium spaceframe, the Chiron boasts a lighter carbonfibre monocoque. Whereas the Veyron's final variants produced less than 1200bhp, the Chiron produces around 1500bhp. And, while the Veyron left Bugatti's peak speed yardstick at 268mph, the Chiron, in 1578bhp Super Sport guise, has moved what has becoming an increasingly hotly disputed global production car speed record beyond 300mph, where it now stands at 304.7mph.
And if you want a hypercar that makes breaking records seem simple, this is the one. Bugatti's more powerfully blown 16-cylinder engine has some turbo lag to contend with and isn't the sweetest-sounding of leviathan lumps – more departing hovercraft or express train than vehicle. When it begins to rise, though, it knows no restraint.
The ride is stiff, and the handling is probably a little lacklustre. But achieving such amazing speed as the Chiron does remains a monumental feat. It's astonishing for being so commonplace.
Number 3. Porsche 918 Spyder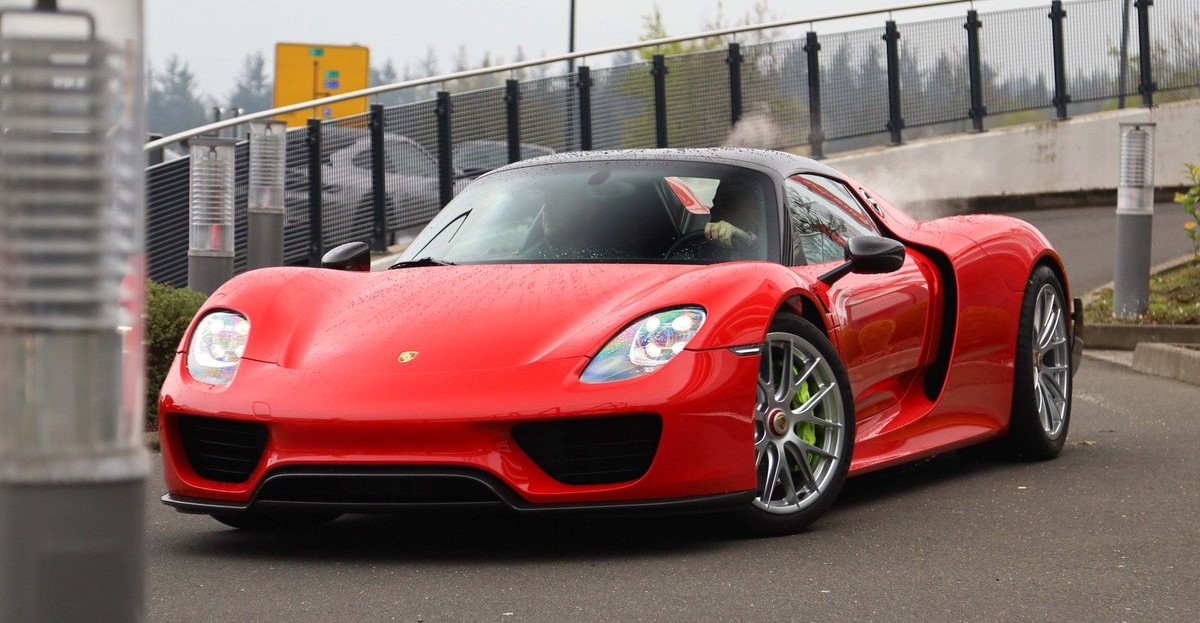 Carrying heavier and more powerful electric motors as well as more battery capacity than either of its Ferrari or McLaren hypercar competitors, the Porsche 918 Spyder made more use of its zero-emissions technology than its rivals and had a breadth of appeal as a driver's car that neither could match.
This automobile can go around 15 miles on electric power alone before needing to be recharged at home. It's a touch more difficult to drive than the 718 Boxster in traditional Porsche supercar fashion – plus it's a convertible. It also sports a naturally aspirated V8 engine adapted from racing that revs to over 9000rpm and making the vehicle both raw and exhilarating in full-bore mode. There's also four-wheel drive and over 900lb ft of torque, allowing the 918 Spyder to accelerate from rest with real ferocity.
While it's hefty, it's rapid around the correct type of track. It's the previous holder of our dry handling track lap record, and the demolisher of the McLaren P1's reputation.
It can't exactly take your breath away like the LaFerrari, and it can't make you feel like a Le Mans qualifier like the P1, but the 918's feat was just as remarkable in its own right.
Number 4. Koenigsegg One:1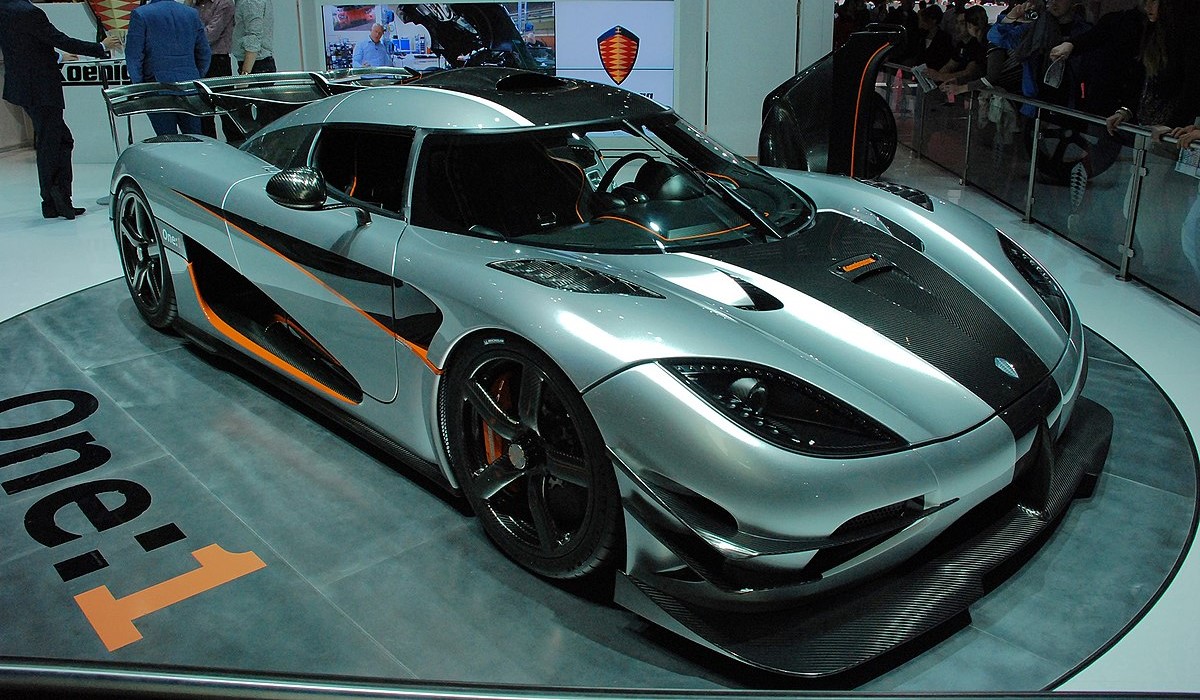 When it comes to explaining the fastest item to come out of Angelholm, Sweden, that doesn't include jet engines and air-to-air missiles, numbers speak volumes. The Koenigsegg One:1 is priced at £2 million. Its turbocharged, ethanol-fueled V8 produces over 1300bhp. It promises to be capable of reaching 250mph from rest in less than 20 seconds under ideal circumstances. Even so, it's simpler to drive at normal speeds than our tester expected, with plenty of power off boost – but the automatic twin-clutch transmission takes some getting used to.
When you push the One:1's accelerator foot all the way down and listen to those turbochargers spool up, delivering more and greater energy towards a set of rear wheels that may run out of grip even in higher ratios, it's a true white-knuckle ride. However, once the One:1's aerodynamics kick in and it gets its stride at 125mph, it's nothing short of fantastic.
Number 5. Ferrari LaFerrari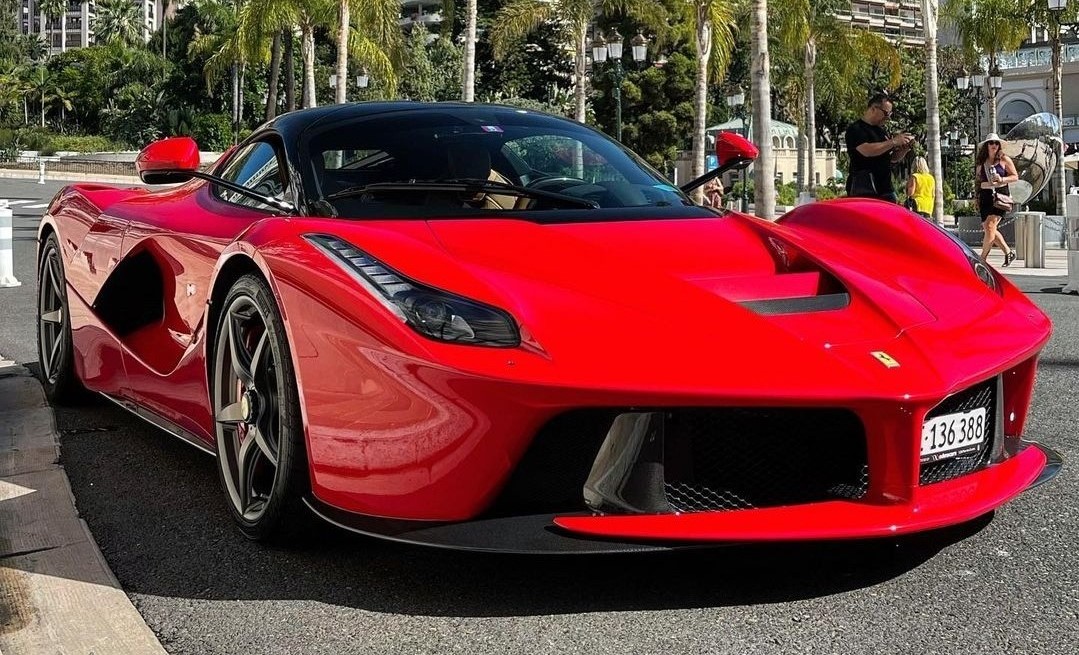 Ferrari's top-of-the-line hypercar is nothing short of the biggest and most dramatic peak in performance car history. The LaFerrari's engine totals 950bhp, thanks to a magnificent, spine-tingling, naturally aspirated, 789bhp 6.3-litre V12 and 161bhp of electric power sent directly to the rear wheels. Although we never had the opportunity to attach our timing gear on one, Ferrari says the vehicle accelerates from 0 to 62 mph in 2.4 seconds and from 0 to 186 mph in 15 seconds.
Despite its immense horsepower and mind-boggling technical complexity, the LaFerrari has outrageously benign and exploitable limit handling manners that make it more more accessible and fun to drive on a circuit than you would imagine.
Each automobile cost more than £1 million from Ferrari. It produced 500 in all, the latest in 2015, and has only succeeded so far with the FXXK track special and the LaFerrari Aperta convertible. The LaFerrari is a tribute to everything Ferrari does very well, and it remains our undisputed hypercar standard-bearer.