When you start a video conference on the Zoom video conference app, the default view that opens up is the speaker view. In this, you can see the small windows of the participants at the conference. This includes a window with the video stream of yourself. This allows you to see what you look like to others at the conference. If this is something you don't like, the Zoom video conference app has a provision where you can hide your video stream within the conference.
Now, if you don't have the Zoom Video Conferencing app, and you want to try it out, head over to this link and sign up with the email id that you would like to use on the Zoom platform.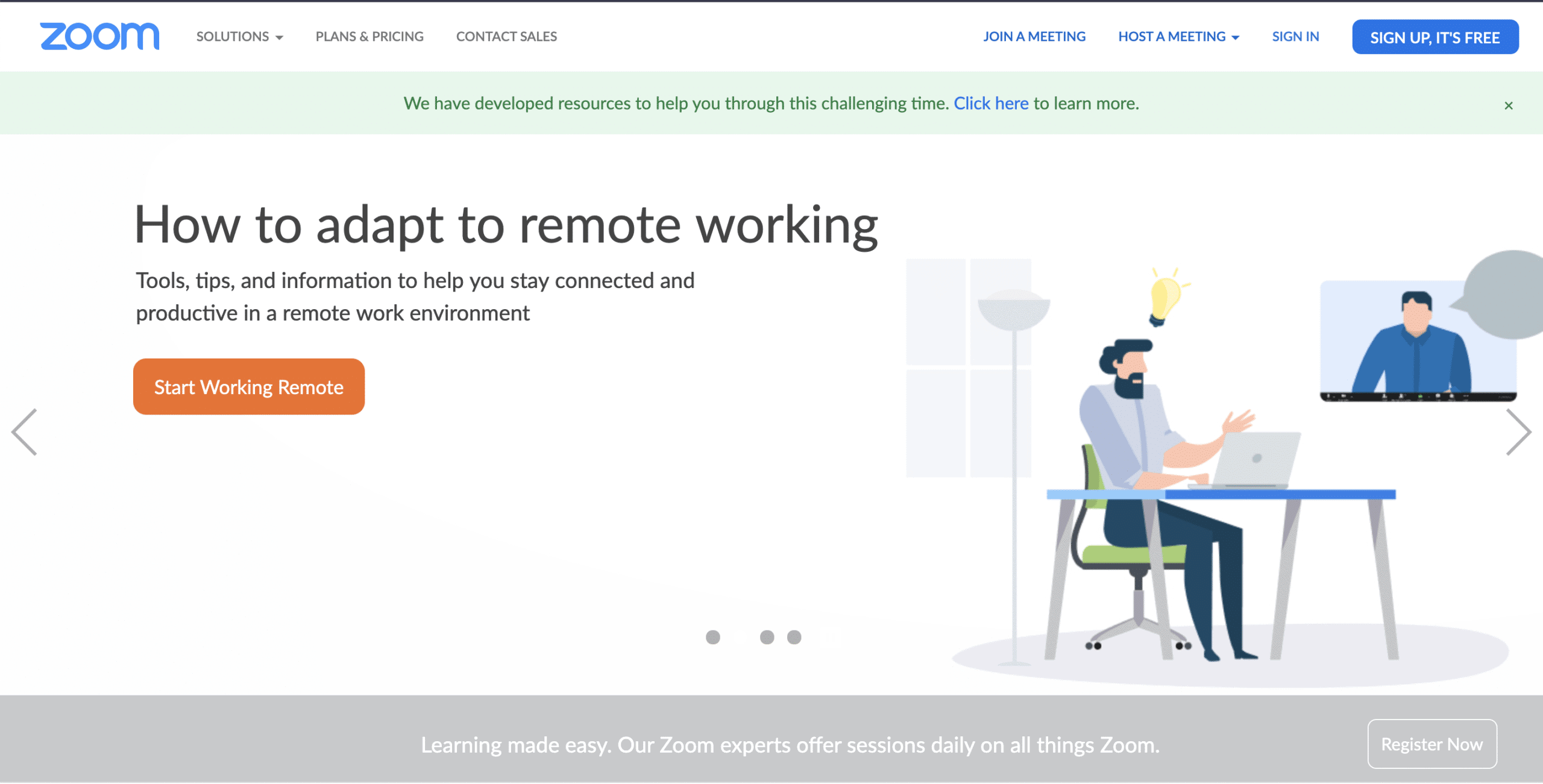 Once you sign up, download and install the Zoom Video Conferencing app on the device of your choice. Zoom currently supports all mobile and computer operating systems. Once installed, open the Zoom app and sign in with your registered email id. You should now see a dashboard with the necessary options presented as visual buttons and a list of any upcoming meetings. You are now ready to get started.