When setting up a passcode on your Apple Watch, use something simple that you can remember. Accidents do, however, happen to the best of us. Perhaps you had to alter your normal passcode for security reasons and promptly forgot it. Perhaps you're starting it up for the first time in a long time and don't recall ever setting one up.
Getting locked out of your Apple Watch, for whatever reason, is a pain. Fortunately, this is a simple issue to resolve.
If you are in a situation where you are locked out of your Apple Watch and you simply do not know the passcode that will let you in, the best solution is to reset it. Now, fortunately, the word reset typically means that you are going to lose all the data on the Apple Watch. However, Apple does help you create a backup along the way, so you will not really lose out on anything.
Solution 1 – Resetting the Apple Watch from the watch itself
Step 1. Place your Apple Watch on the charging dock.
Step 2. Hold the side button down until the Power Off appears.
Step 3. Keep the digital crown pressed until you see Delete all data and settings
Step 4. Reset the device and confirm.
Step 5. Re-pair your Apple Watch after the process is finished.
Step 6. Select Restore from backup during startup.
You don't have to wait until something goes wrong to change your passcode. You might wish to disable your passcode. (Please note that doing so will disable certain capabilities, such as Apple Pay.) You might want to update your passcode ahead of time. Alternatively, if you've already had to reset your Apple Watch, you might want to avoid doing it again. Here's how to change your passcode settings for any reason.
Solution 2 – Resetting the Apple Watch passcode
Step 1. Navigate and open the Settings app on your Apple Watch.
Step 2. Using the crown, scroll through the settings menu and select the Passcode option.
Step 3. Now, select the 'Change Passcode' option from the passcode settings.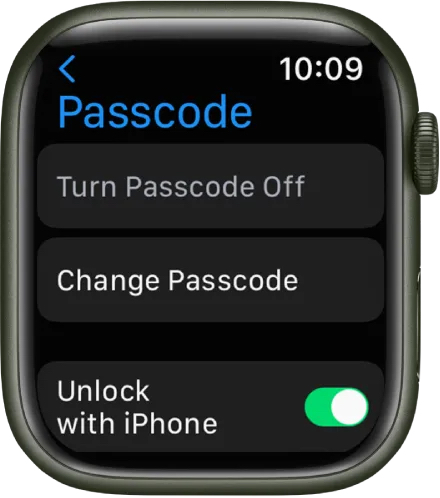 Step 4. Now, you will be asked to enter the current passcode that you use for unlocking the Apple Watch.
Step 5. Next, enter the new passcode that you want to assign to the Apple Watch.
Step 6. Re-enter the new passcode and you are done.
While these are the most basic passcode options, you may also turn on or off a few others. Using the techniques outlined above, you may access them all from the same Passcode menu on your wrist or in the iPhone's Watch app. Mixing and combining these options is a good way to personalize your Apple Watch experience, especially if you're forgetful or concerned about your data being accessed if you lose your Apple Watch.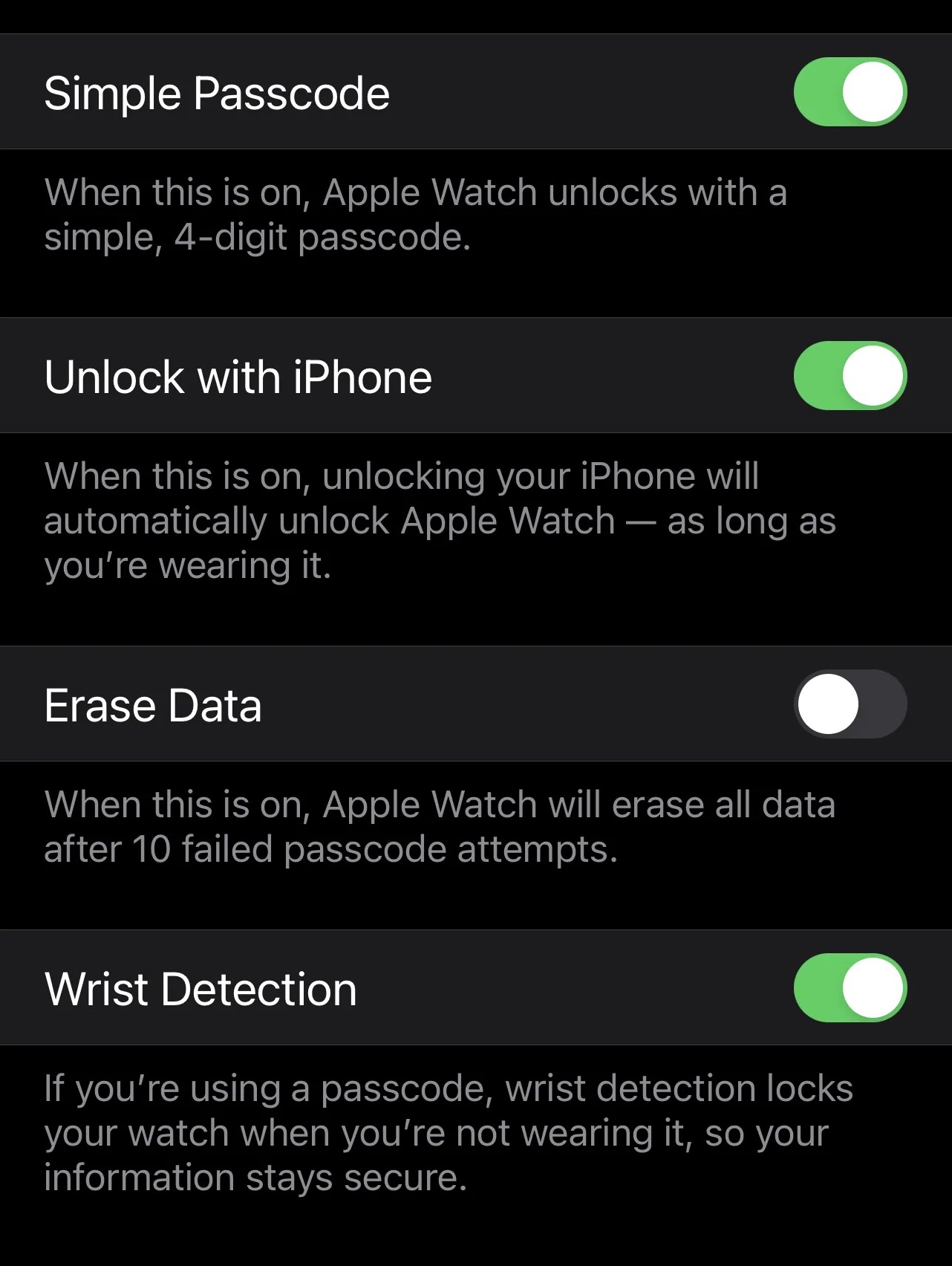 If you have trouble entering numbers on a small screen, for example, the Unlock with iPhone setting is ideal. When you enable this and wear the Apple Watch, your watch will unlock immediately whenever you unlock your iPhone.
Perhaps you'd rather not utilize your Apple Watch to enter seven digits. You can use a four-digit passcode instead if you enable Simple Passcode. Remember that the longer the code is, the safer it is. However, this is a useful option for speeding up the procedure, especially when combined with the following security settings.
Consider activating the Wrist Detection setting if you use a passcode. When you don't have the watch fastened to your wrist, it will detect this and prompt you for a passcode to open it. This is an excellent way to keep your data protected in case you misplace your device. You can also choose to enable the Erase Data option. After 10 failed passcode attempts, all data will be erased.