When it comes to mobile browsers, one of the best in the business is Google Chrome. Unlike the PC version, which typically is very heavy on the RAM, the mobile version of the popular browser is very snappy, lightweight, and full of features, so much so that you will seldom find a difference between the PC version and the mobile version in terms of usability and UI. One of the most useful aspects of browsers when it comes to internet browsing is 'Bookmarks.' Bookmarking a website or a single web page allows you to easily return to it at a later time. This is especially handy when we come upon a website that contains the information we seek. Bookmarking the web page ensures that even if we require the same page four months later, it is only a click away.
You can even organize your favorites using bookmark folders in the Chrome browser for Android. In this manner, you can save all sports bookmarks on one page and possibly all tech bookmarks in their own folder. The options are limitless.
In this tutorial, we will show you how to create a bookmark folder in Chrome on Android.
Open the 'Chrome' browser on your Android smartphone.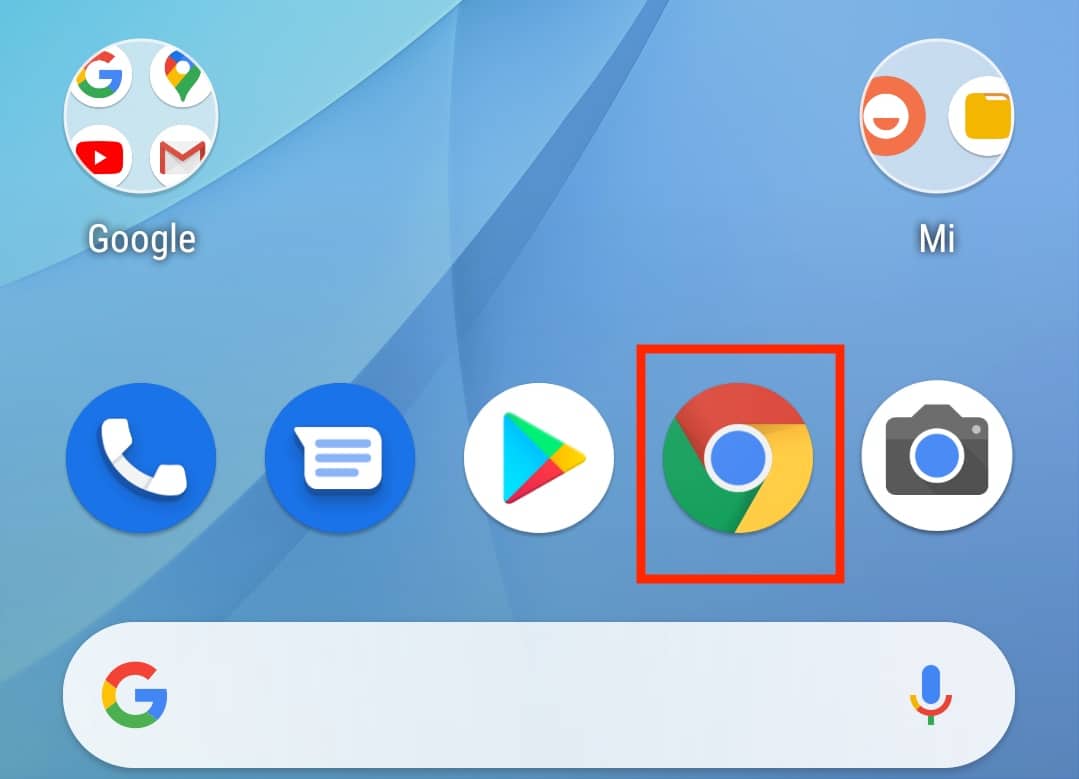 Open the website or webpage that you want to bookmark.