A great hair dryer can make a world of difference in your daily routine, allowing you to achieve salon-worthy results from the comfort of your own home. With the right hair dryer, you can effortlessly style your hair, reduce drying time, and improve the overall health and appearance of your locks.
In our quest to find the best hair dryers on the market, we've tested a wide range of models to bring you the top picks for 2023. We understand that everyone's hair is unique, with different textures, lengths, and styling needs. That's why our selection includes options for every hair type and budget.
The best hair dryers go beyond simply blowing hot air. They incorporate innovative technologies and features designed to enhance performance and protect your hair. From advanced airflow systems that speed up drying time to attachments for precise styling, these hair dryers offer versatility and convenience.
Our rigorous testing process covers everything from heating speed and noise levels to portability and ease of use. We've considered factors such as weight, cord length, and heat settings to ensure that our recommendations cater to a variety of preferences.
If you're in search of a complete hair styling set, we've got you covered. In addition to the best hair dryers, we've also compiled a comprehensive guide to the best hair straighteners, enabling you to achieve sleek and smooth results with ease.
We understand that brand loyalty plays a role in many purchasing decisions. If you're a fan of Dyson, be sure to check out the available Dyson promo codes to find the best deals on their innovative hair dryer models.
Now, let's dive into the top hair dryers for 2023, so you can achieve your desired hairstyle effortlessly and enjoy a good hair day every day.
Number 1: GHD Helios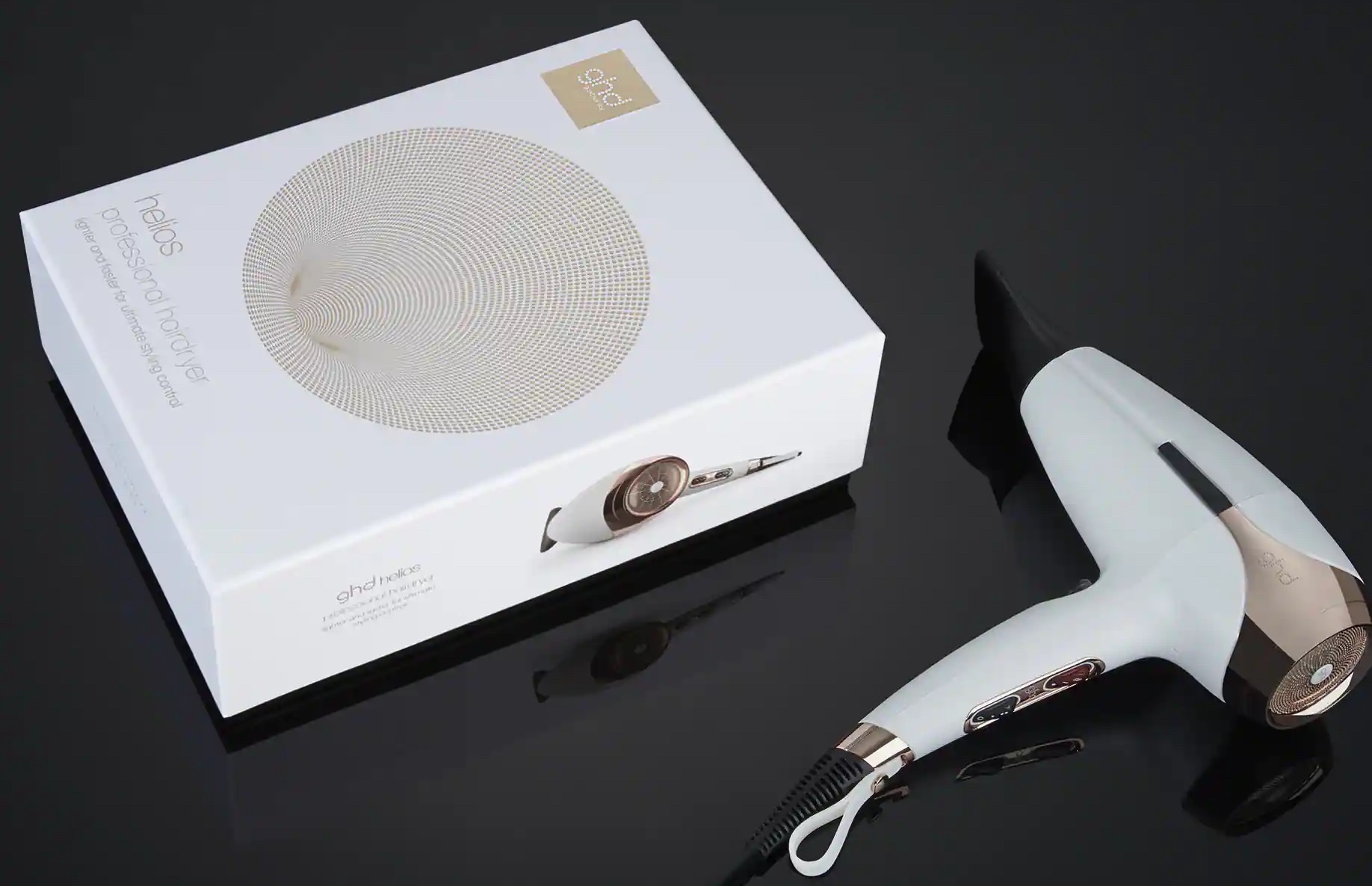 When it comes to finding the best hair dryer, the GHD Helios stands out as a top contender. This blow dryer combines the sleek design of the GHD Air with a brushless motor, promising a longer lifespan and superior performance. With its stunning aesthetics, well-balanced construction, and fast-drying capabilities, the GHD Helios truly raises the bar for hair care appliances.
In our testing, we discovered that the GHD Helios outperforms even the highly acclaimed Dyson Supersonic in terms of drying speed. It shaved an entire minute off the drying time, making it one of the fastest hair dryers we've ever tested. Additionally, it weighs less than the GHD Air and features a longer power cable, making it even more convenient to use. Plus, it operates at a quieter volume, ensuring a more pleasant drying experience.
Our Homes Editor, Jennifer Oksien, is among the many loyal users of the GHD Helios. She raves about its exceptional performance, stating, "This is hands down one of the best hair dryers I've ever used. It's not only quiet and powerful, but it also dries my long, damp hair in less than 60 seconds. And let's not forget the range of gorgeous colors it's available in—I personally have it in midnight blue."