As technology advances, so do the options available to gamers when it comes to hardware and accessories. From powerful graphics cards to precision gaming mice, there is a vast array of gaming gear to choose from. With so many options, it can be overwhelming to decide which ones are worth investing in. That's where we come in – we've done the research and testing to bring you our top picks for the best gaming gear of 2023. Whether you're a seasoned pro or just getting started, we've got you covered. So, let's dive in and see what gear is worth your hard-earned money this year.
Number 1. Logitech G435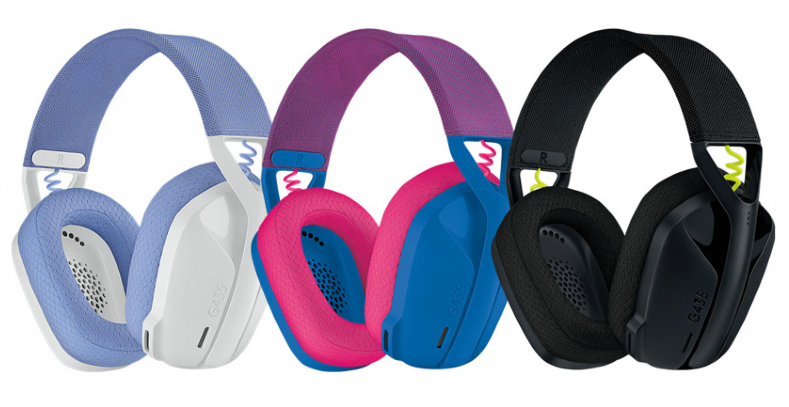 As a gamer, you know that having a high-quality headset is essential for immersing yourself in the game audio. However, being tethered to a computer or console can really put a damper on the gaming experience. And let's not forget about the lack of variety in colors available for most gaming headsets – it's always the same old boring red and black.
Well, fear not, fellow gamers! Logitech has come to the rescue with their sleek and stylish G435 wireless headset. Priced at around $80, this headset connects to your computer via a Logitech Lightspeed dongle, which means you won't have to deal with the dreaded Bluetooth lag or an unreliable connection.
But what really sets the G435 apart from other gaming headsets is its color options. Say goodbye to the same old boring colors and hello to cheery hues like blue or lilac. And with padded ear cups and headband, this headset not only looks good but feels good too – keeping your head cool and your hair looking fly during those intense gaming sessions. So why settle for a lackluster gaming headset when you can level up with the Logitech G435.
Number 2. Elgato Stream Deck Mini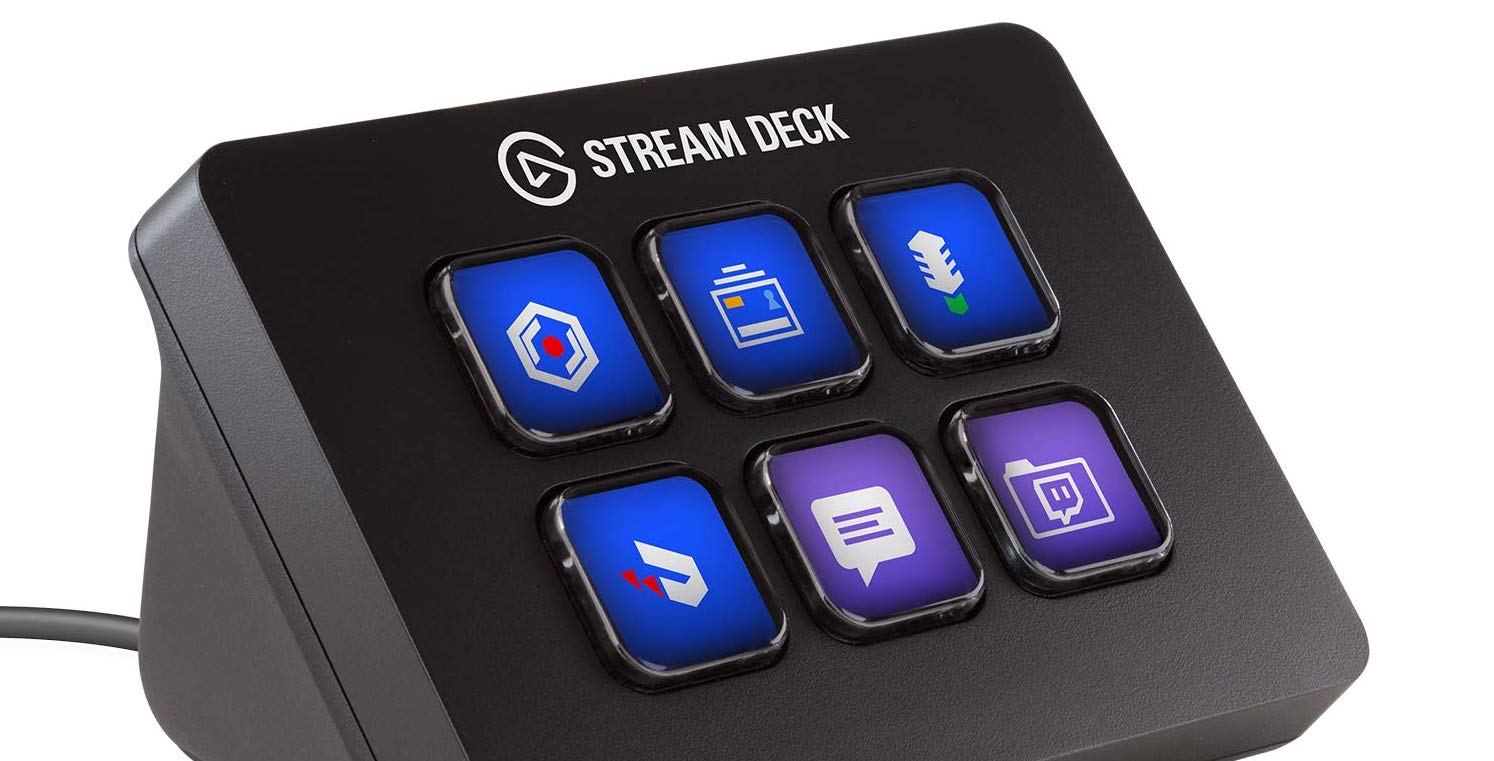 For aspiring streamers, getting started in the world of live streaming can be a daunting task. Fortunately, the Stream Deck Mini from Elgato is an affordable and efficient solution that can help simplify the process. With six customizable buttons, users can easily access a range of popular functions, including audio and lighting adjustments, as well as emotes and other common commands.
What's more, the Stream Deck Mini is incredibly easy to set up and use, with a simple drag-and-drop interface that allows users to customize the buttons to suit their individual needs. Whether you're just starting out or looking to take your streaming game to the next level, the Stream Deck Mini offers an intuitive and user-friendly experience that can help streamline your workflow and improve your overall performance.
Number 3. Logitech Litra Pro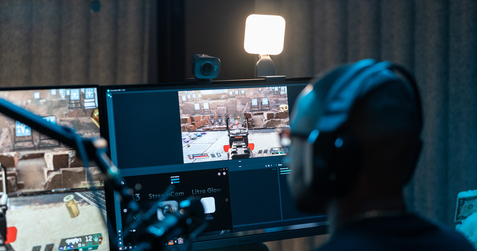 When it comes to streaming, lighting is an essential factor that can make or break a viewer's experience. Without proper lighting, the streamer might appear dark, blurry, or washed out. Therefore, investing in good-quality lighting equipment is crucial for a successful streaming career. However, it can be a daunting task to find the right lighting setup that is affordable, portable, and easy to use.
Fortunately, Logitech has a solution that ticks all the boxes – the Litra Glow streaming light. This compact light is designed specifically for streaming and can easily clip onto a laptop or sit on a desk. It provides soft, all-around illumination that eliminates any unwanted shadows or glare, resulting in a professional-looking stream.
Unlike traditional ring lights that can be bulky and difficult to maneuver, the Litra Glow is small and lightweight, making it an ideal choice for on-the-go streaming. The light also features a variety of color temperature and brightness settings that can be easily adjusted to suit different streaming scenarios, whether it's a dark room or a bright, well-lit space.
Overall, the Litra Glow is a reliable and affordable streaming light that offers great features for aspiring streamers who want to improve their on-camera presence. With this light, your grad can confidently stream from anywhere without worrying about the lighting setup.
Number 4. Razer Huntsman Mini Linear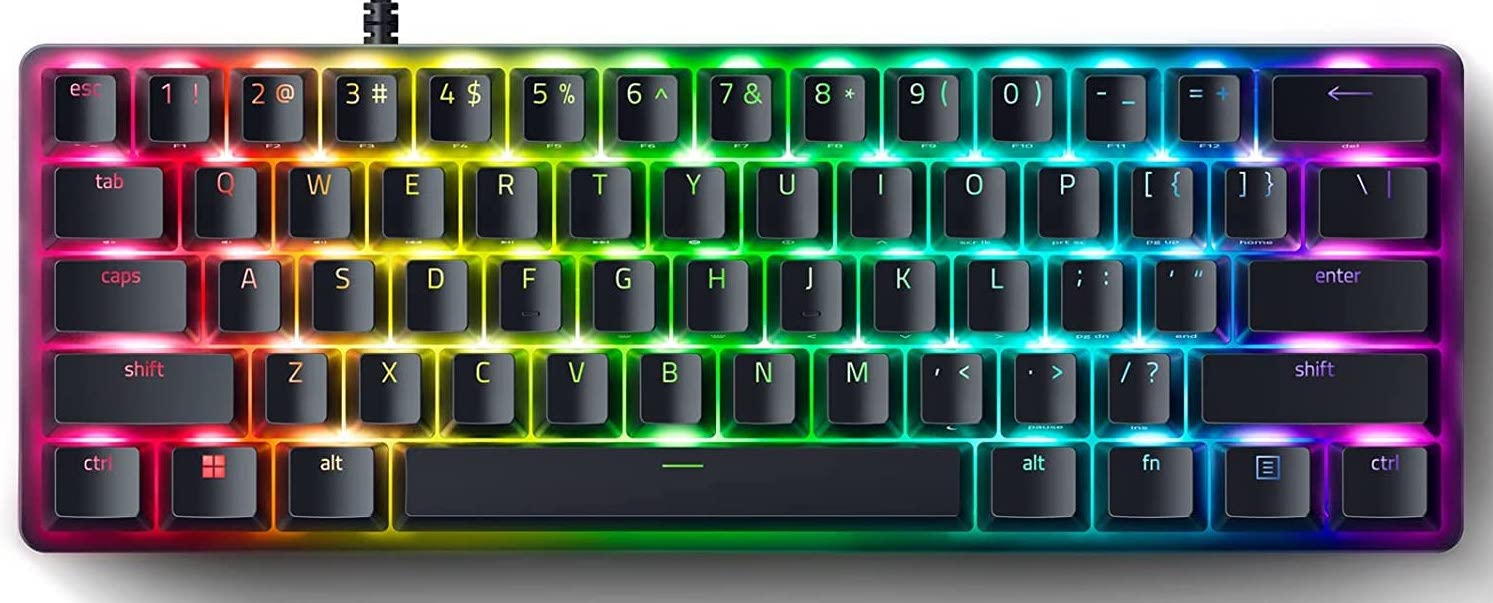 A good keyboard is essential for both gamers and non-gamers alike, but not everyone has the space for a full-sized keyboard. Thankfully, the recent trend of 60 percent keyboards has made high-quality typing action accessible to everyone. The Huntsman Mini keyboard from Razer is an excellent choice for those who want a compact keyboard without sacrificing quality.
One of the standout features of the Huntsman Mini is its swift key response. Whether you're gaming or typing up a report, the keyboard's keys will register your keystrokes quickly and accurately. And, with the quiet linear switches, you can enjoy your typing experience without disturbing anyone else in the room.
Even better, the Huntsman Mini's compact size means it won't take up too much space on your desk or work surface. So, whether you're a gamer or not, this keyboard is a great choice if you want a high-quality typing experience without sacrificing desk real estate.
Number 5. Steelseries Rival 5 Gaming Mouse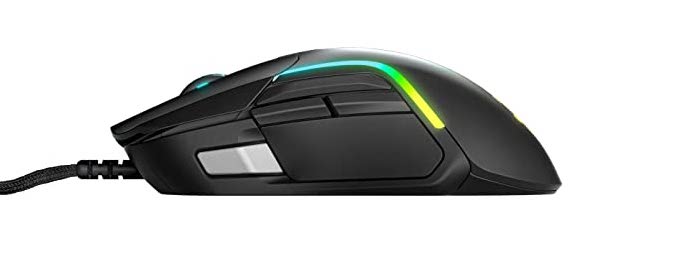 The Rival 5 is more than just a gaming mouse – it's a versatile tool that can help with schoolwork and other tasks as well. With its ergonomic design, the Rival 5 fits comfortably in the hand for extended use. The mouse is also customizable with a range of lighting options that are not too flashy, making it ideal for both home and office settings.
But don't let its sleek and professional appearance fool you. The Rival 5 is also a great gaming mouse with nine programmable buttons that can be customized to suit a wide range of gaming genres, from fast-paced action games like Fortnite to more strategic experiences like Civilization. And with its advanced sensor technology, the Rival 5 delivers precise and accurate tracking, ensuring a smooth and seamless gaming experience. So whether your grad is a hardcore gamer or just looking for a reliable and versatile mouse, the Rival 5 is an excellent choice.