As we enter a new year, the world of gaming is gearing up for some exciting new releases and updates. But before you dive into the latest titles, it's important to have the right gaming console to get the most out of your gaming experience. With so many options available, choosing the best gaming console can be a daunting task. Whether you're a seasoned gamer or a newcomer to the scene, this guide will help you navigate the best gaming consoles to buy in 2023.
Number 1. PlayStation 5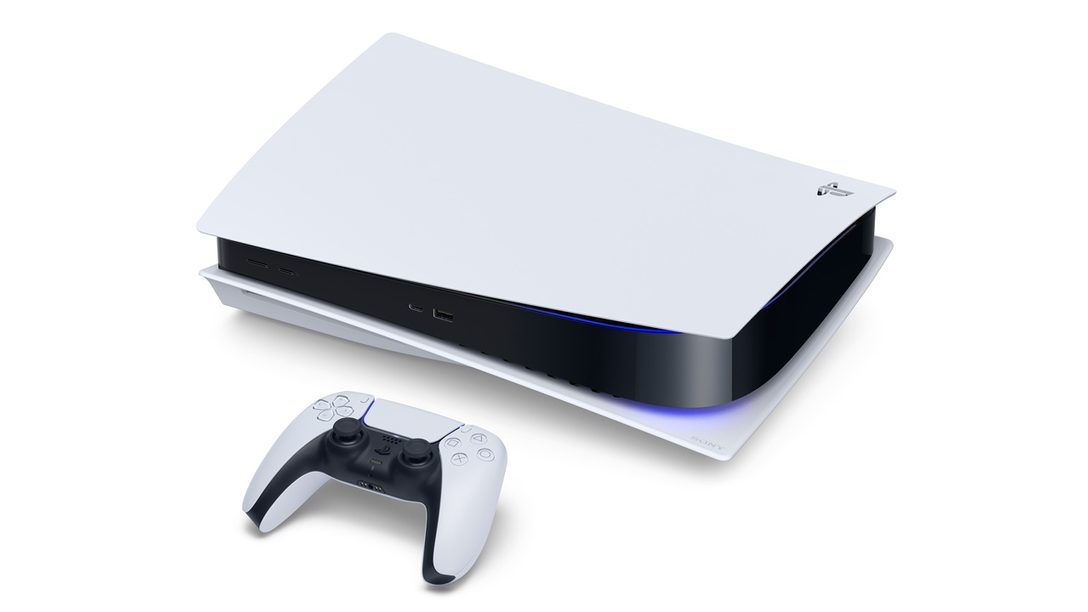 The PlayStation 5 has taken the gaming world by storm, delivering stunning graphics and seamless performance that outshines any other current-gen console. Sony has stuck with the traditional hardware-upgrade cycle for the PS5, significantly improving processing power and visual fidelity over the previous generation, and introducing a new gamepad packed with immersion mechanics.
The DualSense controller is a standout feature, with intense and precise haptic feedback along the grips and adaptive triggers that change tension as players equip various weapons and tools. This feature is something that the Xbox Series consoles simply don't offer. In addition, the PS5 boasts an impressive library of console exclusives, including God of War: Ragnarök, Returnal, and the Demon's Souls remake, making it a must-have for any serious gamer.
With PlayStation Plus Premium, Sony's monthly subscription service, gamers can enjoy cloud streaming, freebies, and a catalog of games to download at any time. There are also cheaper tiers available for those who don't require as many perks. While the PS5 may look a little different, it's what's on the inside that counts, and it's a console that any true gaming enthusiast should consider adding to their collection.
Number 2. Xbox Series X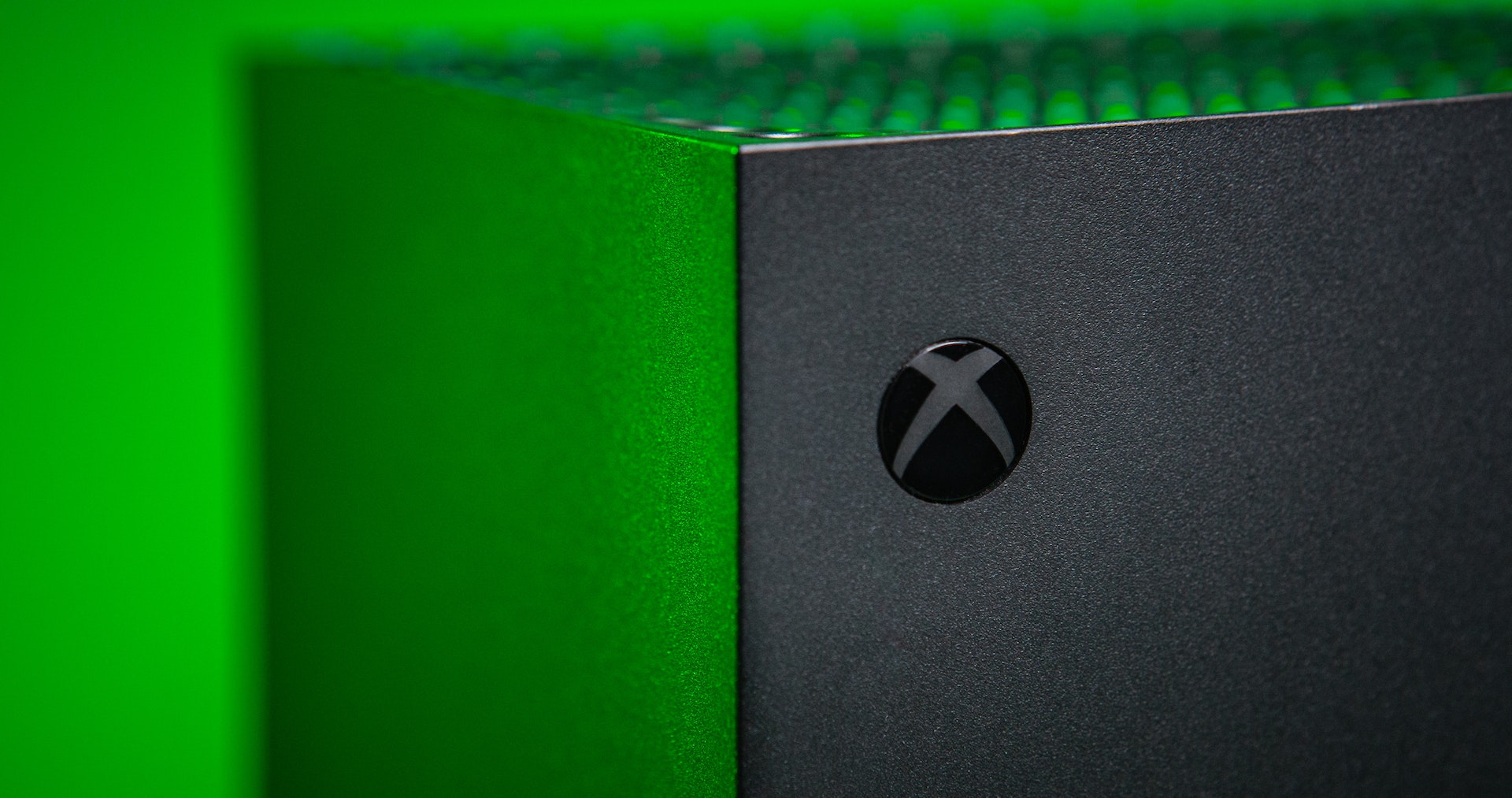 The Xbox Series X reigns as the most potent gaming console available, and when coupled with a Game Pass subscription, it provides an extensive library of titles to explore, including Microsoft's day-one releases. While the Xbox could benefit from more exclusive titles, notable games like Starfield, Redfall, and Forza Motor Sport revamp are on the horizon. For PC players, cross-purchasing between Windows and Xbox games, and streaming games from the cloud with Game Pass is an added bonus. Despite Sony's hold on big-budget narrative games, Microsoft's platform offers a vast array of games, including indie games, classic franchises, and EA Play titles (included with Game Pass for PCs and Ultimate).
Previously, console choice was dependent on which console your friends were using. However, cross-play multiplayer is now accessible on most titles, rendering this consideration obsolete. If you want to play Call of Duty with your friends, it doesn't matter if you have an Xbox Series X or PlayStation 5. Therefore, the best advice is to choose your console based on the exclusives you wish to play and the potential subscription benefits. If you want to witness Master Chief's next adventure or avoid paying full price for first-party games and some indies, an Xbox Series X with Game Pass will likely bring the most joy.
Number 3. Nintendo Switch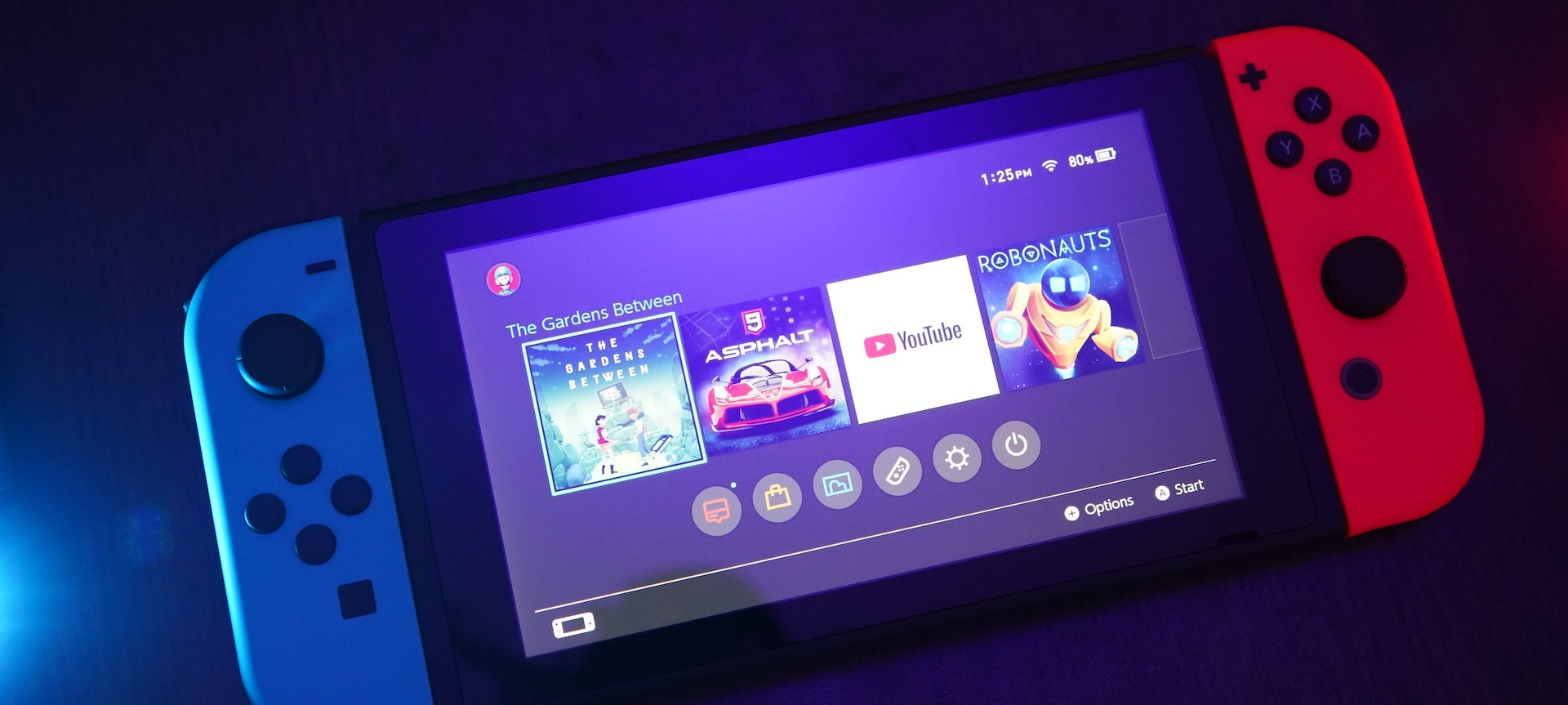 The prevalence of online multiplayer has unfortunately led to the decline of local gaming options for most consoles, with the exception of the Nintendo Switch. This can be attributed to Nintendo's longstanding focus on the joy of playing with loved ones in the comfort of one's own home. Whether engaging in a lively four-player race in Mario Kart or exploring an array of mini-games in Mario Party, the Switch provides endless entertainment on a single console connected to a television. Connecting additional controllers to allow others to join in is a breeze, and friends who have their own Switch will likely have controllers of their own. Plus, the Switch's portability means you can enjoy playing with friends in person while still having your own private screen. Good luck achieving that same level of camaraderie with a PS5.
Number 4. Valve Steam Deck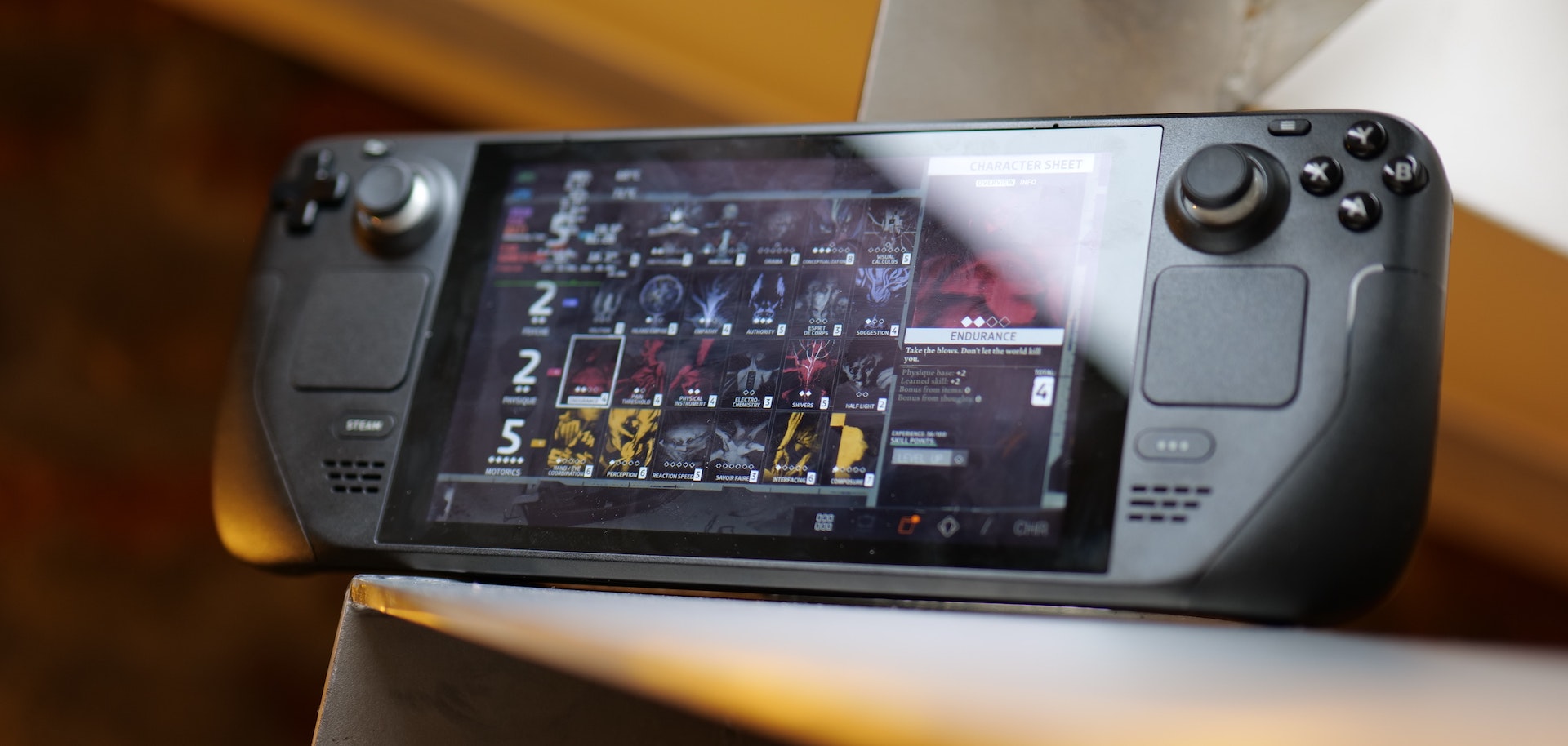 Although it may seem counterintuitive, many gamers prefer a portable console that can primarily be used at home, and the Steam Deck has helped to prove this. This chunky handheld gaming console, released in February 2022, has quickly become popular among those who want to step away from their desks without leaving their Steam libraries behind. Equipped with dual analog sticks, trackpads, face buttons, bumpers, triggers, and four rear clickers, as well as a 7-inch LCD touchscreen, the Steam Deck is big and uniquely attractive, and is capable of running most PC games without issue.
Starting at $400 and capping out at $650, the Steam Deck is relatively affordable when compared to other PC portables. Although it may be a bit too large and power-consuming for convenient travel, it's the perfect choice for cozying up on the couch, provided you have a comfortable pillow and nearby power outlet.
Number 5. Retroid Pocket 3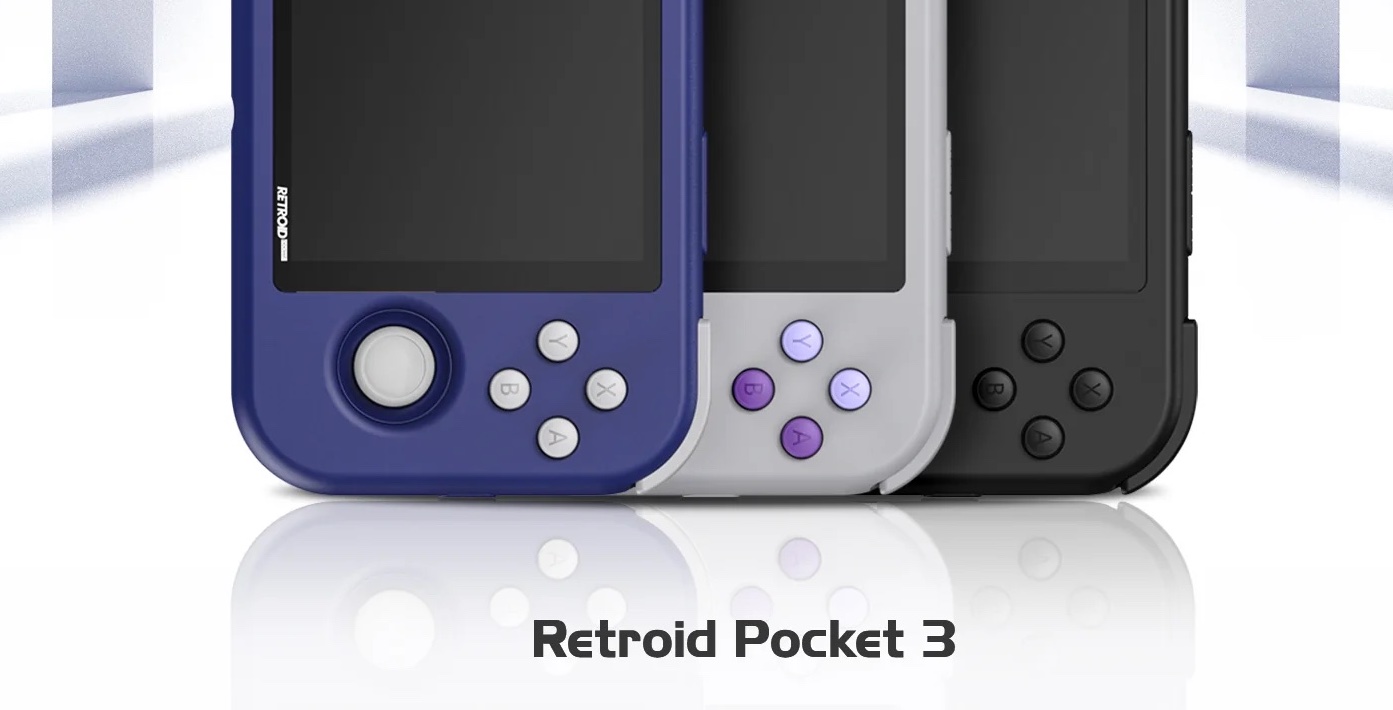 The Retroid Pocket 3 is a user-friendly and efficient emulation device that can support games from the sixth generation and older, including up to GameCube and PlayStation 2 titles. According to reports, it can even run select PSP games, but that might be pushing its capabilities too far. With the Retroid Pocket 3, beloved classics like Super Mario RPG, Metal Gear Solid, Final Fantasy IX, and many others can be enjoyed by modern audiences, and they've never looked better.
Furthermore, the Retroid Pocket 3 is an Android-based portable console, which makes it an excellent hub for cloud gaming through services such as Xbox Game Pass Ultimate. Despite being smaller than the Nintendo Switch Lite and having a 4.7-inch LCD touchscreen that's bigger than the classic Game Boy screen, the device is surprisingly compact. And perhaps most impressive of all is the Retroid Pocket 3's price tag: just $150.