Because of a new agreement between the team and Google, the fifth season of Formula 1: Drive to Survive could contain sequences of McLaren Racing CEO Zak Brown crushing a Chromebook or Android tablet in the manner of Tom Brady.
After ending its partnership with OnePlus, which created several powerfully equipped black and orange Android smartphones, McLaren announced its departure in 2020, but there is no sign that a similar branding exercise will be applied to the Pixel series in the near future.
Instead, the new "multi-year" agreement between Google and McLaren will see Google branding placed on the MCL36 race car driven by Lando Norris and Daniel Ricciardo (who is now eligible to compete in this weekend's season-opening Bahrain GP after multiple negative tests following a case of COVID-19), their race suits and helmets, as well as on the drivers and team of McLaren's Number 58 McLaren MX Extreme E race car.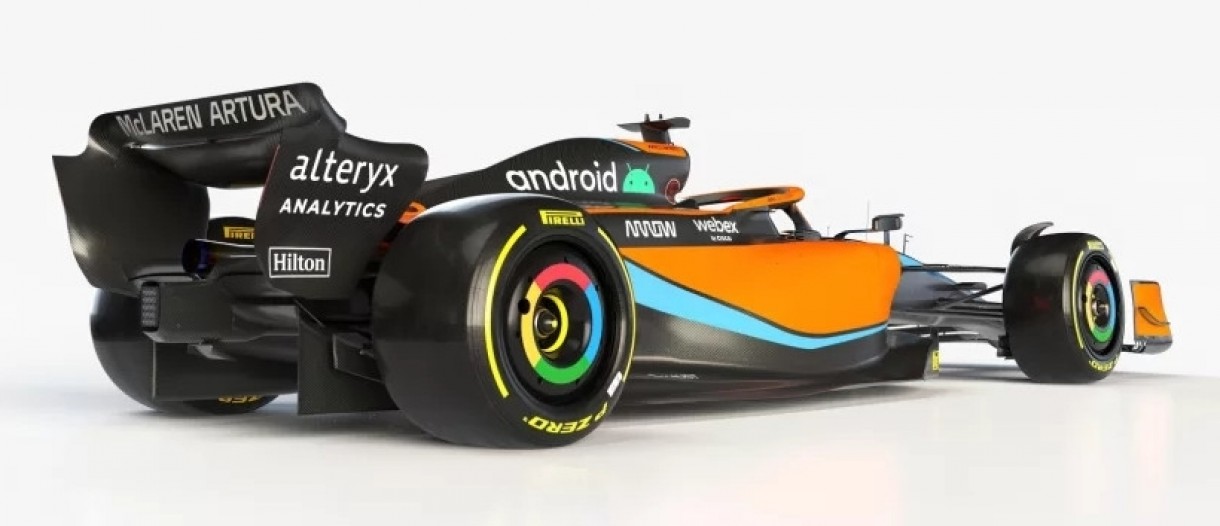 The Android logo can be seen peeking out from behind the engine cover in these photos, and the familiar colors of Google Chrome can be seen on the covers of the 18-inch wheel rims, which are also visible in these photos.
If you're not aware with the branded wheels used in Formula One, now is a good moment to get acquainted with them because wheel coverings are being introduced for the first time since 2009. According to Formula1.com, the covers are a mandatory addition to all cars this season, and while they have a more straightforward design than the ones seen on some cars in the mid-2000s, they are part of the changes instituted to lower the turbulence created by each car in order to allow for closer following and, ideally, more passing opportunities in the future.