It is no longer required to transport a set of paint pots or a large canvas in order to produce art; technology has digitized almost every creative form. Art is developing along with our increasingly tech-savvy environment, from 3D-printed sculptures to Photoshopped photographs. Though there is some discussion over whether newfangled conceptions are actually works of art, it is indisputable that technology has made more conventional kinds of art considerably more accessible.
Because digital art is more convenient for employers, many professional graphic designers and illustrators are employed to execute their work on a computer rather than on paper, influencing the aesthetic of marketing and journalism alike. Deviantart, Pixiv, and, of course, Tumblr have all sprung up around the digital art realm.
Artists may replicate a multitude of materials using the same tools: a pen, a touch-sensitive pad, and creative software like Adobe Fresco. That versatility, together with short turnarounds and a digitized final result, is what makes digital art so desirable commercially.
Now, if you are an artist who wants to get on the digital art train, this article will introduce you to the 5 Best tablets for Artists, and hopefully, it should help you take a well-informed decision.
.
Number 1. Wacom Mobilestudio Pro 16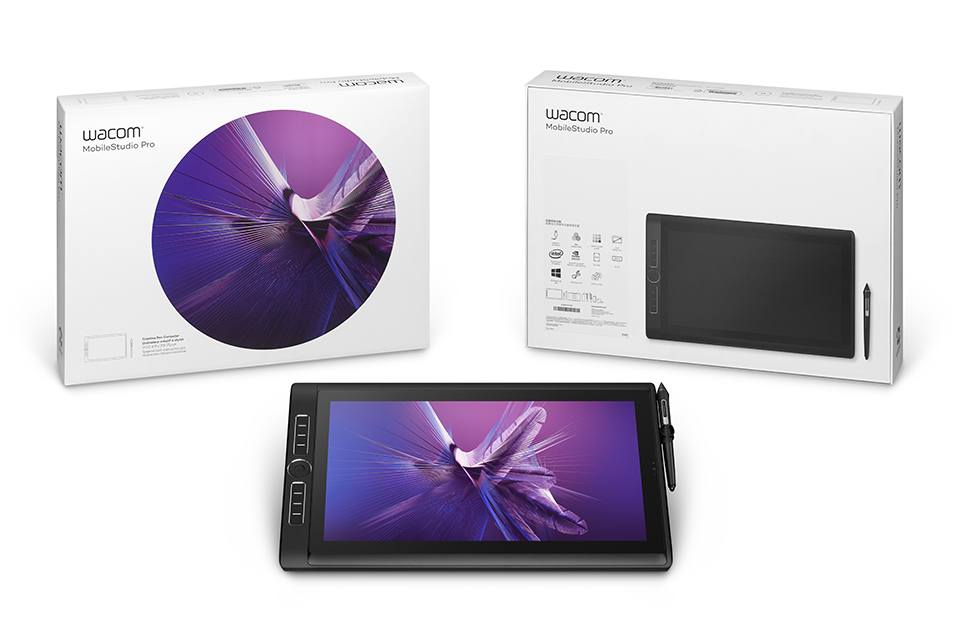 This Wacom tablet is an illustrator's fantasy if money is no issue. As a brand, Wacom is at the top of its game like DJI for drones or Lush for bath bombs, Wacom is the original and dominant market leader in terms of drawing tablets, and this is their sole pen computer and most costly product.
It's intended to enable "total creative freedom," and it works wonderfully well on its own or when hooked into a computer. The resolution, processing speed, color, and accuracy are all excellent, as one would expect from a tablet of this price.
The screen will react to both the bundled Wacom Pro Pen 2 a battery-free, pressure-sensitive pen, and your fingertips, allowing you to zoom in and out as you create. For improved productivity, the pen features side switches, and the tablet has shortcut keys on both sides (home button, touch ring, radial menu, Precision Mode, display toggle, dedicated pan, scroll, zoom, and brush size).
And when Wacom says pen computer, they're really kidding: the MobileStudio Pro boasts front and rear cameras, twin microphones, GPS, a fingerprint reader, and an SDXC card reader. Not that it makes the purchase any less painful, but the tablet also includes an adjustable stand and a six-month subscription to Fresco, Adobe's newest sketching and painting tool.
.
Number 2. 2021 Apple iPad Pro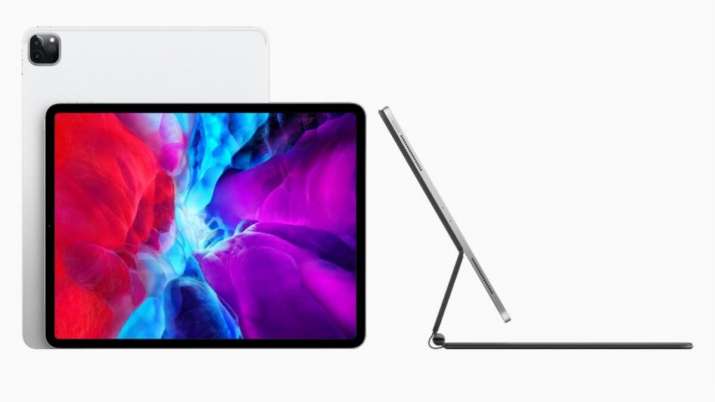 If your budget allows you to spend on a tablet for sketching, you may as well acquire one that also does other things. Apple's iPads are becoming more powerful, and the most recent models are complete computers in their own right. With this tablet computer, there's no need to move your designs elsewhere; just email them to customers. Plus, with iPads from the company that revolutionized tablets, you can watch tutorials on sketching skills, take reference images, and do pretty much anything else.
Though almost all iPad models are competent for drawing, the latest ones are very good. The new iPad Pro has a Liquid Retina XDR display with TrueTone technology (excellent for high contrast and high brightness content) and an M1 chip for super-fast processing performance. You can read our review of it here. If you choose an older model to save money, be sure it supports the applications you wish to use, and keep in mind that battery life and resolution, among other things, will be lower.
Recent models, on the other hand, leave a lot to be desired. The only drawback is that iPads aren't normally meant for sketching, so you'll need to get an Apple Pencil to offer the necessary control – and those aren't cheap.
.
Number 3. Samsung Galaxy Tab S7+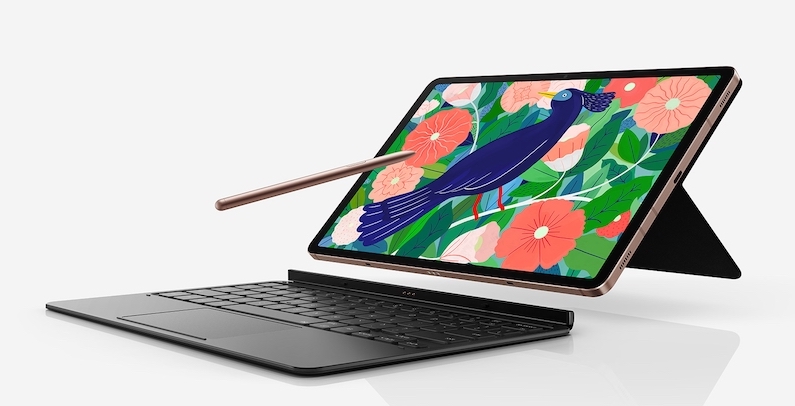 To be honest, most tablet computers will cost you an arm and a leg, but the Samsung Galaxy Tab S7+ will cost you a bit less. It has an S Pen, Samsung's renowned pen, which is also included with their other smartphones. The Galaxy Tab S Pen has been engineered to have minimum latency, which, when paired with the fastest CPU ever in a Galaxy Tab (the Qualcomm Snapdragon 865 Plus, if you're curious), means there won't be any lag in reaction time. Furthermore, the refresh rate of the tablet is dynamically adjusted to fit the material on your screen.
Little elements, like how the S Pen magnetically clamps onto the tablet to charge, are what make this tablet computer so simple to use; its durability and lightweight design relative to screen size are additional tiny aspects that add up to the user experience. The Samsung Galaxy Tab S7+ is a real challenger for convenience at a reasonable price.
However, the Galaxy Tab, like all other Android tablets, does not support Procreate. It does, however, include six months of Clip Studio Paint; if you're not a devoted iOS user, there are alternative choices.
.
Number 4. Wacom Cintiq 22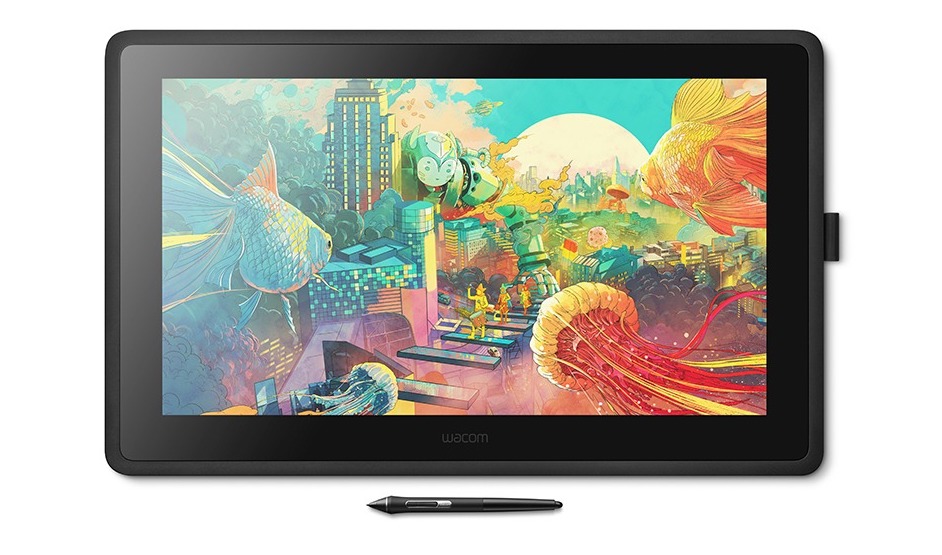 For good reason, the Cintiq range is a mainstay in every drawing tablet discussion. They are available in three sizes: 16, 22, and Pro 24, which may be quite useful for a variety of budgets and drawing requirements. The 22 is a good compromise for most users – it's clearly big enough to support the largest brushstrokes, so if you don't want to spend £900 on an additional two inches, it's probably a safe choice among the Cintiqs.
It's praised for its paper-like feel and durability, thanks to the fact that it's made of scratch-resistant (and anti-glare) materials. Complaints concerning the tablet's sketching capabilities are few; the few complaints focus on its size, which takes up valuable workspace, and the cables needed. However, if your profession requires illustration, this is unlikely to be a problem.
All Cintiqs have Wacom's Pro Pen 2, which is one of the best on the market in terms of pressure and tilt sensitivity, but they are also compatible with the Pro Pen 3D, which has three buttons built-in into the pen and was designed for quick movement between dimensions.
Purchase includes three months of ZBrush 2021 (which covers 3D sculpting) and six months of Clip Studio Paint EX (illustration), allowing you to experiment with other media and platforms if you haven't before.
.
Number 5. HUION Kamvas Pro 22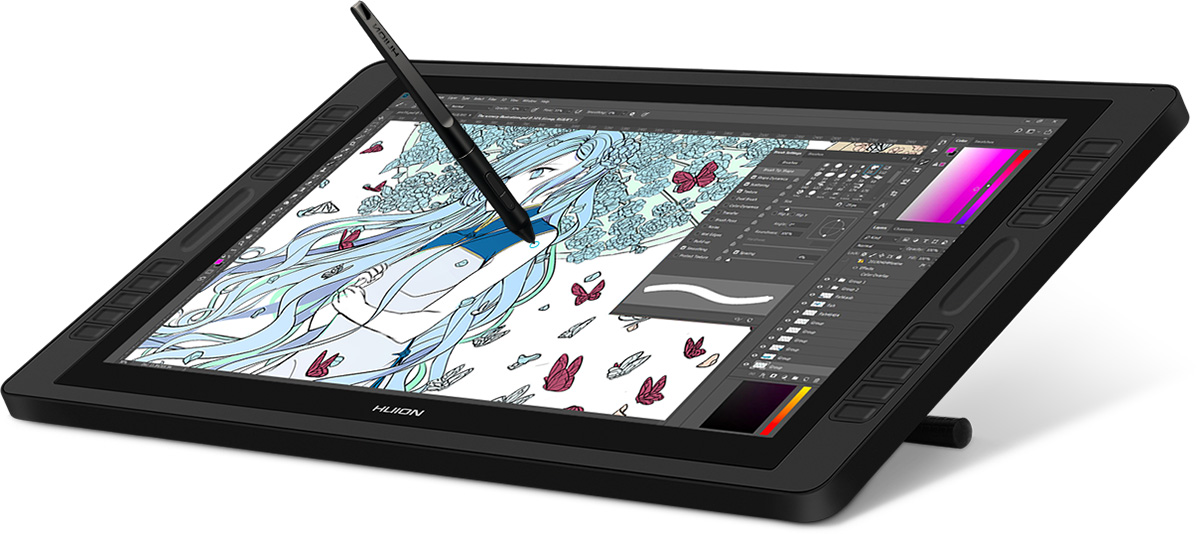 If you just need a pen display for everyday usage, the HUION Kamvas Pro 22 is a less-priced alternative to Wacom tablets. The tablet's 10 configurable keys (with 16 functions to pick from) and touch bar on each side allow for an optimized workflow. Its stand tilts from 20 to 80 degrees, making it suitable for both standing desks and more traditional layouts.
While its resolution cannot compete with that of finer (and more costly) tablet PCs, the pen display is big enough that it may not matter. However, if you want to carry it about, those 6 kgs will get quite hefty. It's not ideal for commuting unless you're attempting to lift weights along the way, but keep it in one location and you'll be OK.
The pen that comes with it is also a fantastic buy; it's battery-free, which saves you time, is pressure-sensitive, and tilt-sensitive, so you don't have to arch your wrist in strange ways to get the tablet to recognize the stylus tip.