As technology continues to advance, so do our options for headphones. One of the latest innovations to hit the market is bone conduction headphones. These headphones work by sending sound vibrations through your cheekbones directly to your inner ear, bypassing the eardrum. This makes them a great option for anyone who wants to enjoy music or take calls while still being aware of their surroundings. But with so many options available, it can be difficult to determine which ones are worth your investment. In this article, we've compiled a list of the top five best bone conduction headphones to help you make an informed decision.
Number 1. Shokz OpenRun Pro
The Shokz OpenRun Pro is a premium set of bone conduction headphones that offers exceptional audio quality, surpassing many competing products on the market. Shokz, formerly known as AfterShokz, represents the top option for consumers seeking high-quality attributes in bone conduction headphones. The headphones offer rich, clear sound with robust bass, made possible by the incorporation of bass enhancers. Although the microphone may not be the best choice for phone calls, these headphones are lightweight and comfortable for outdoor activities like running or hiking.
The Shokz OpenRun Pro has an improved design compared to the regular Shokz OpenRun model. The power and volume buttons have been enlarged and made easier to press, while the charging port has been relocated for greater accessibility. Bluetooth 5.1 technology is built into the headphones, along with Bluetooth multipoint support, which allows users to connect two Bluetooth-enabled devices simultaneously. Additionally, the headphones come in various colors, so users can select their preferred style.
Number 2. Zygo Solo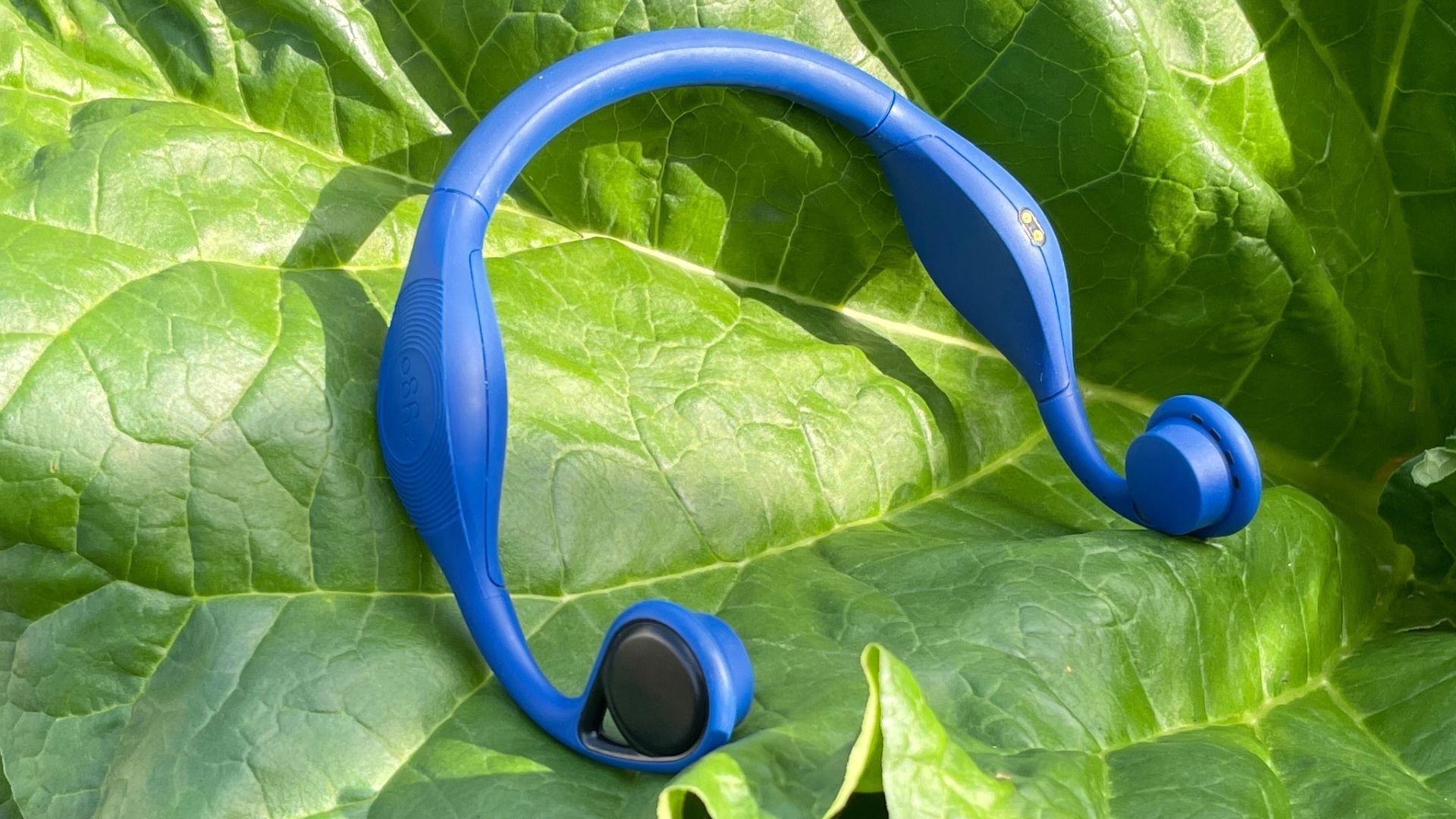 For individuals who enjoy swimming while listening to music or audio workouts, the Zygo Solo offers an exceptional option for bone conduction headphones. This specialized pair allows you to stream audio while underwater and stay connected with anyone on land through a transmitter. Connecting the transmitter to your phone via Bluetooth and the headphones to the transmitter using a radio frequency connection, you can listen to music, podcasts, and receive instructions from others while diving up to two meters deep.
With fully waterproof headphones, the Zygo Solo is perfect for intense swimming sessions. While the audio quality is good with clear bass, the microphone is only available on the transmitter, preventing communication while wearing only the headphones. Additionally, the headphones are designed to be highly comfortable for extended wear.
Number 3. Philips GO A7607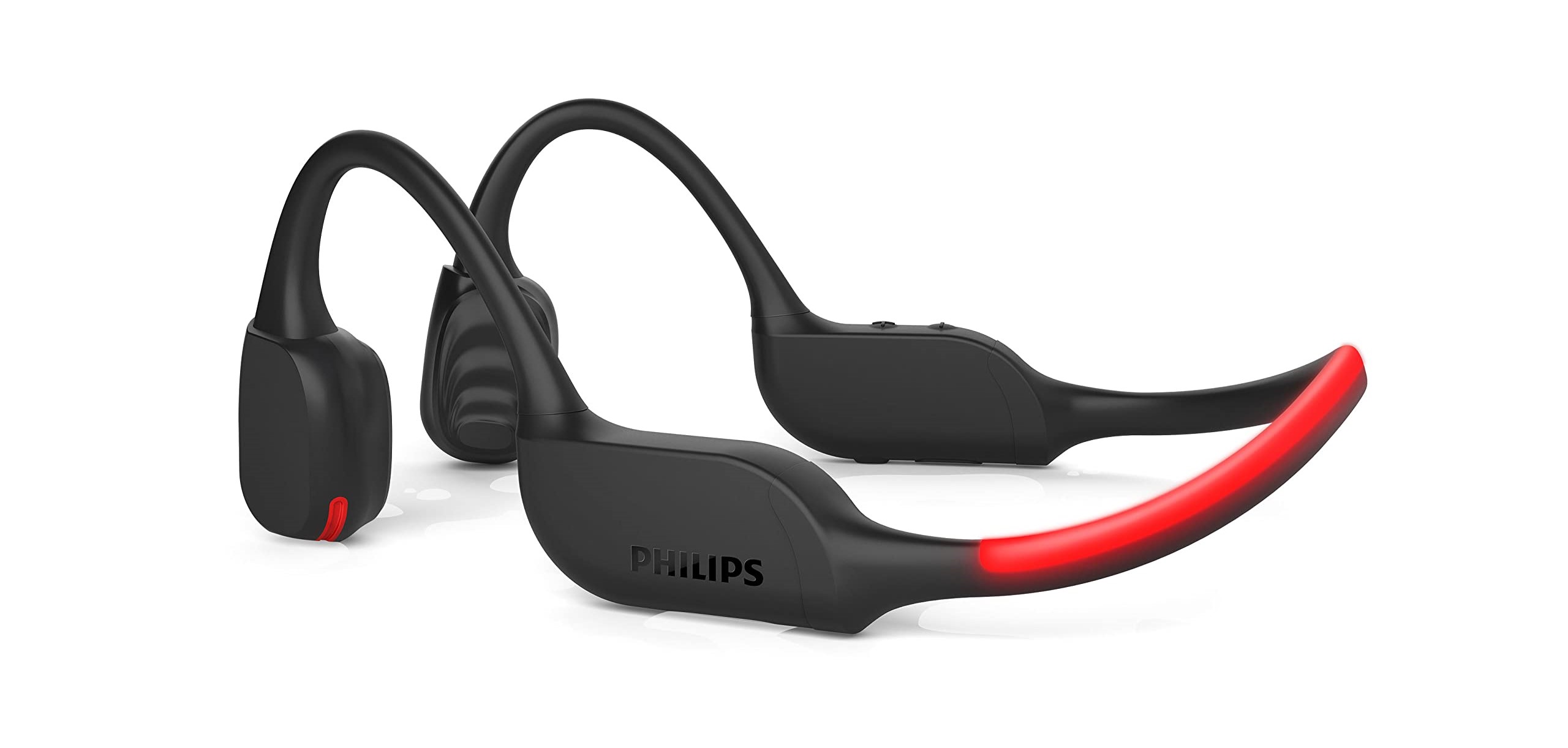 The Philips GO A7607 sport headphones offer an array of great features for runners and hikers who enjoy listening to music while enjoying the outdoors. The headphones feature a sleek and modern design, with a durable and sturdy build quality. While they may feel slightly bulky around the head and neck area, they are designed to withstand the rigors of outdoor activities. One unique feature is the light up LEDs on the back of the neckband, which provide added visibility during early morning or dusk runs or hikes.
The music quality of these headphones is good but may not meet the expectations of audiophiles. However, you can fine-tune the audio to your preference by downloading the Philips GO app. The app offers a range of customization options, including equalizer settings and presets. Additionally, the headphones come equipped with noise-cancelling microphones, which work effectively to enhance call quality and reduce external noise interference.
One of the standout features of the Philips GO A7607 headphones is their long battery life. They offer up to nine hours of playtime on a single charge, and even have a quick boost charging option that provides an additional hour of playtime after just 15 minutes of charging. The headphones are also IP66 waterproof and dustproof, making them suitable for use in all kinds of weather conditions.
The Philips GO A7607 headphones also feature Bluetooth multipoint technology, allowing you to connect multiple devices simultaneously. This feature is particularly useful if you need to switch between listening to music on your phone and taking calls on your laptop. Overall, the Philips GO A7607 sport headphones offer a great balance of features, durability, and design, making them an excellent choice for outdoor enthusiasts who want to enjoy their music while staying active.
Number 4. Tayogo Bone Conduction Headphones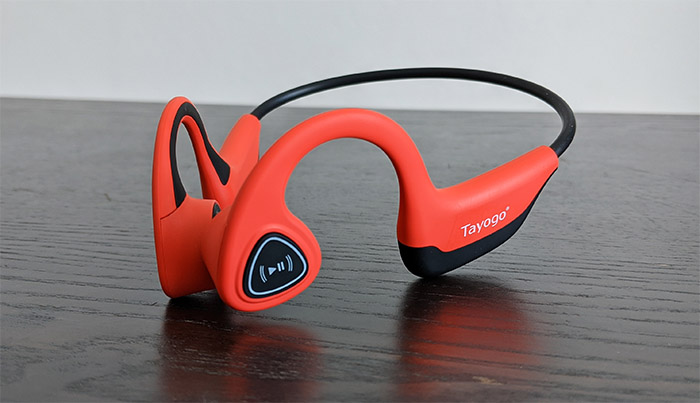 Tayogo offers an affordable yet high-quality option for those looking for bone conduction headphones. Priced around $40 on Amazon, these headphones are currently on discount, making them a steal deal. With their durable and flexible design, Tayogo headphones are built to withstand sweat, dust, and any kind of weather conditions. The open ear design enables you to hear your surroundings while enjoying your favorite tunes, all thanks to the advanced bone conduction technology.
Moreover, the headphones are highly flexible and durable, with a 360-degree bend that has been tested for over 10,000 times. With a one-size-fits-all design, you don't have to worry about finding the perfect fit. The battery takes only two hours to charge fully and provides up to seven hours of uninterrupted music playback. Bluetooth 5.0 technology ensures a seamless connection to your devices.
The package includes not only the headphones and charging cable but also earplugs, adding value to your purchase. Whether you're going for a run, hike or simply walking around town, Tayogo headphones are an excellent choice that offers both affordability and functionality.
Number 5. Easycat BC900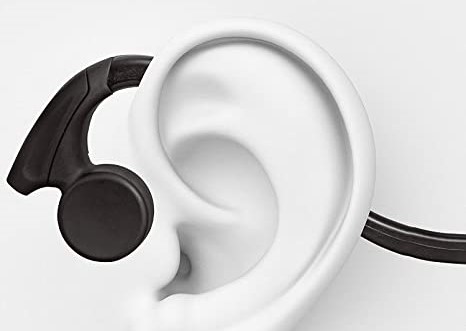 The Easycat BC900 wired bone conduction headphones offer a unique option for those who prefer a wired connection. You won't need to worry about battery life with these headphones, as they utilize a 3.5mm audio jack to connect to your device. Priced at under $30, they are an affordable option for anyone on a budget. The headphones also feature a clip that attaches the cable to your clothes, making them more secure during movement. The microphone is positioned closer to your mouth, ensuring that your voice comes through clearly during phone calls. Despite being wired, the Easycat BC900 remains lightweight and comfortable to wear, making them perfect for long listening sessions or intense workouts.