If it was not plainly obvious, we are currently living in the golden age of console gaming. Gamepads on the market now are of higher quality, more adaptable, and more configurable than those available just a few console generations ago. This includes a slew of third-party controllers from companies like PowerA, Scuf, Nacon, and Turtle Beach, as well as first-party controllers from console manufacturers. The days of the low-cost "little sibling" controller that looked nice but barely operated are long gone.
You can now select from a range of controllers, and if you're playing on both Xbox and Windows PC, the same option applies to both. Assume your preferred console is the Xbox Series X or Xbox Series S. So, we tried a bunch of controllers to identify the best Xbox controller money can buy, and here are the three we strongly suggest.
Number 1. Microsoft Xbox Wireless Controller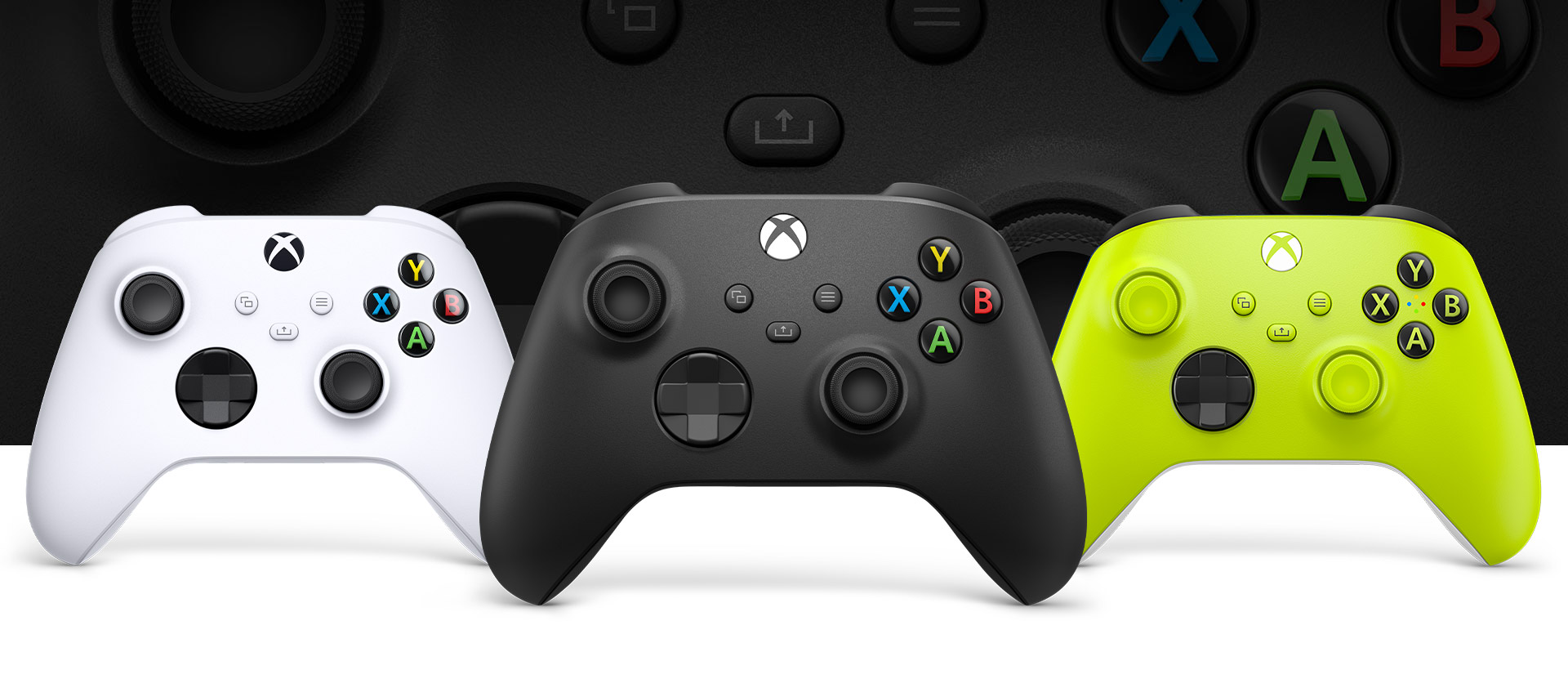 "Isn't the controller that comes with the Xbox the best?" That may seem obvious, but we guarantee you that this "basic" controller genuinely earns the title of the best option for most Xbox gamers. It may miss some of the premium features discussed below, but this controller is the culmination of four generations and several first-party controllers before it – and it shows.
Because of Microsoft's proprietary wireless protocol, this is the only inexpensive wireless alternative available. While some may object to the fact that it comes with AA batteries rather than a built-in rechargeable cell, this also means that it is adaptable, allowing for rechargeable AAs or a battery pack. When linked with a USB-C cable, it also functions as a wired accessory, and user-replaceable batteries ensure you won't be stuck with a controller that doesn't retain a charge after years of use.
However, the standard-issue Xbox pad isn't simply wonderful for connectivity. The controller's hardware is superb for the $60 asking price. The sticks, buttons, triggers, and the sunken dish-shaped D-pad are all impeccably tight, with a pleasing clickiness to the latter. If you're a die-hard fighting game lover, you might be better off with an arcade stick or a fighting-game-specific joystick, such as Hori's Horipad Pro, but the Xbox Wireless Controller is a fantastic all-arounder.
The only thing it lacks in comparison to more expensive options is additional, customizable buttons and software tuning for things like stick sensitivity, though Microsoft does offer cosmetic customization through its Xbox Design Lab, which ranges from $69.99 to $99.94 depending on the configuration. There's a lot to like about these controllers, whether you design your own or choose one of the many colors available from Microsoft.
.
Number 2. PowerA Enhanced Wireless Controller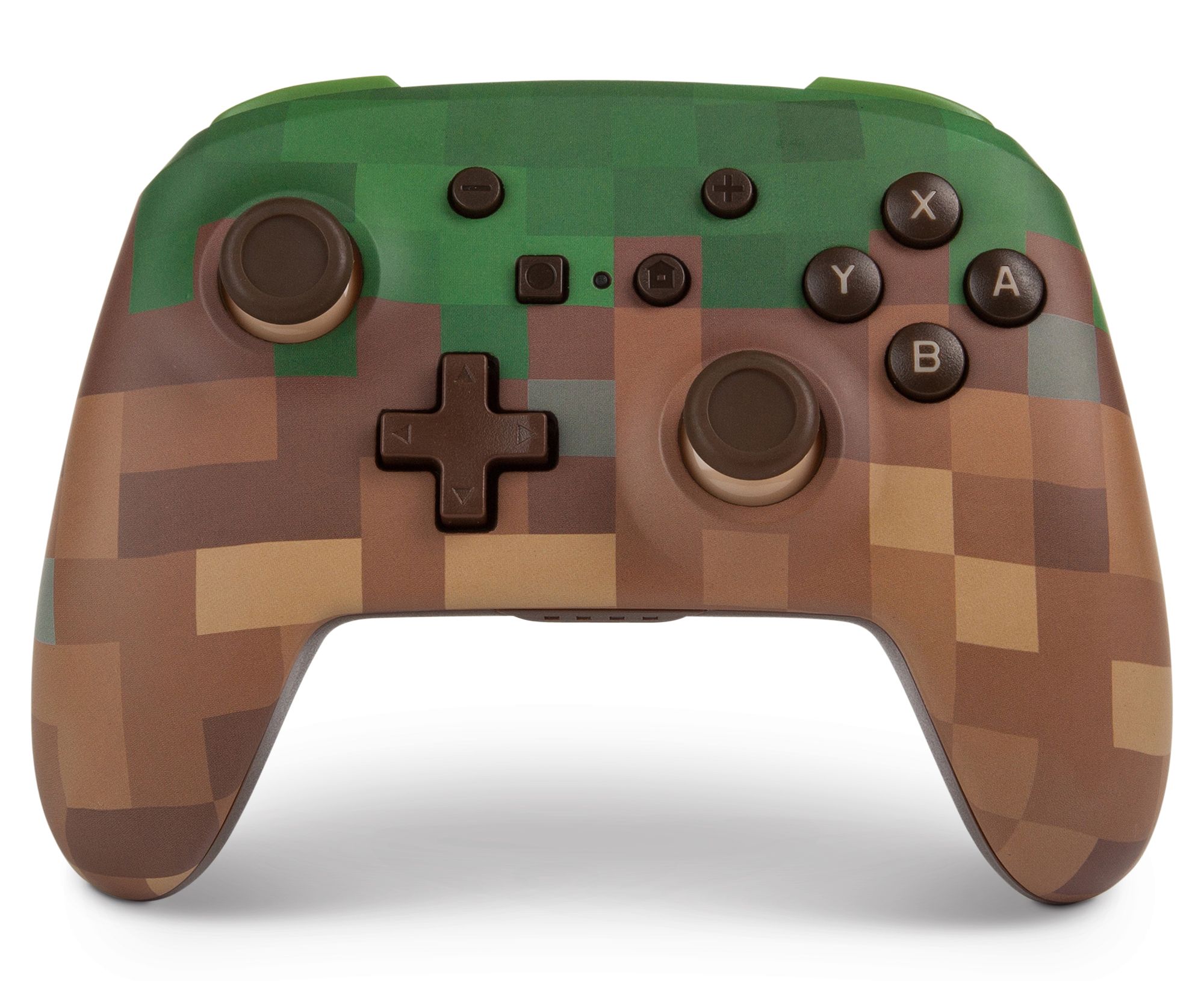 If you want a nice controller but don't want to spend a lot of money — and don't mind a wire — PowerA's Enhanced Wired Controller is an excellent deal without losing too much. The full retail price is $37.99, although some hues may be had for as little as $26. Speaking of colors, the Enhanced Wired Controller is available in a broad range of hues and styles, including licensed ones from video game properties such as Mass Effect and Fallout. Some of these designs may make you think they're cheap, cringe-inducing knockoffs, but the controller's quality may surprise you when you use it.
First and foremost, let us address its main disadvantage: it requires a Micro USB connection. It does come with a long, detachable cable, however, the lack of a reversible connector is inconvenient. Fortunately, nothing else about this controller feels so out of date. Its build quality is excellent, and it even features two mappable rear buttons incorporated into the grips — an excellent feature at such a low price.
The rest of the PowerA Enhanced Wired Controller is rather standard, but it does everything effectively for a stupidly low price. PowerA eliminated impulse trigger rumbling, but if there's one function to skimp on, that's the one. On the other hand, the Enhanced Wired Controller comes with a two-year guarantee, which is twice as long as those of more expensive options like Microsoft's Elite Series 2.
If you're on a limited budget, PowerA's Enhanced Wired Controller provides a lot of bang for your dollars. If you have a little extra money to spend, the PowerA Fusion Pro 2 is another superb controller that punches beyond its weight class. The Fusion Pro 2 appears to be a knockoff of Microsoft's Elite Series 2, yet its original price of $89.99 is frequently reduced to as little as $62.99. This is the one to choose if you want a premium controller with extra features like four rear paddles and rubberized grips but your price is closer to that of a normal Xbox controller.
.
Number 3. Scuf Instinct Pro
The Scuf Instinct Pro is in an odd position because it is the sole wireless option from a third party, but it is also by far the most costly Xbox controller available (it starts at $199.99). The one we tried cost $263.91 with a unique faceplate and color accents. That is more than the Xbox Series S, which is a full console, occasionally sells for. Still, if you're willing to spend that much money, the Instinct Pro is arguably better than Microsoft's Elite in certain very particular areas, most notably its comfort and inclusion of rear buttons and hair triggers.
The Instinct Pro has very distinct rear buttons, which we actually enjoy. Instead of paddles, there are four rocker-like buttons incorporated into the controller's body that you push with your middle finger toward or away from your hand. It still takes some brain training to get used to it but we found them more intuitive.
Aside from the rear buttons, the Scuf's other standout feature is its hair triggers, which have the fastest response time of any controller tested here. Simply flip a button on the rear, and the left and right triggers feel exactly like mouse clicks – it's really amazing. The hair triggers, rear buttons, and well-textured grip material on the controller's underside all contribute to the joy of use.
The Instinct Pro feels like Scuf essentially hot-rodded a stock Xbox controller, but it comes at a hefty price. Meanwhile, it still runs on AA batteries and lacks software customization, so as much as we enjoy using it, we'd only recommend getting one if you're extremely passionate about its very specific qualities or if you absolutely adore the colorful accents and magnetically swappable faceplates on Scuf's configurator.