Are you ready to take your gaming experience to the next level? In the ever-evolving world of gaming laptops, 2023 promises to be an exciting year with cutting-edge technology, jaw-dropping performance, and sleek designs. At TechPlugged, we understand the importance of choosing the perfect gaming companion to fuel your gaming adventures.
That's why we've scoured the tech landscape, rigorously tested numerous gaming laptops, and meticulously analyzed their specifications to bring you our list of the "Top 5 Gaming Laptops to Buy in 2023." These laptops are more than just computing devices; they are gateways to immersive gaming worlds, where every frame counts, and every detail shines.
In this article, we'll delve deep into the world of gaming laptops, dissecting their features, performance capabilities, and everything you need to know to make an informed decision. Whether you're a seasoned gamer or just stepping into the realm of gaming, our expert insights will help you find the perfect gaming laptop that suits your style and preferences.
Without further ado, let's dive into TechPlugged's carefully curated list of the top gaming laptops of 2023, each a testament to the relentless pursuit of gaming excellence. Join us on this journey to discover the devices that will redefine your gaming experience in the coming year.
Number 1. MSI Stealth GS77 12UHS-226IN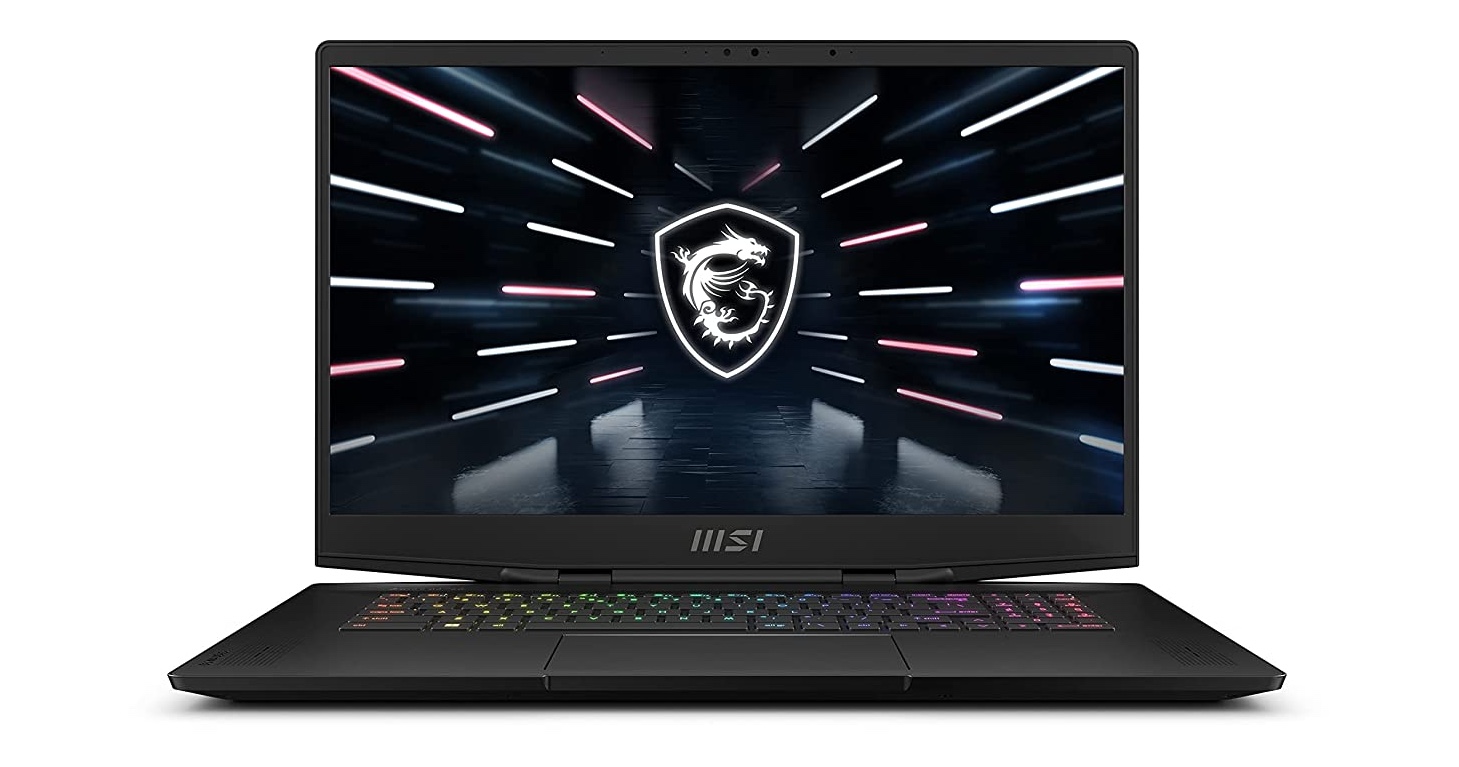 In the fast-paced world of gaming laptops, where every millisecond and pixel matter, the MSI Stealth GS77 12UHS-226IN emerges as a true champion. This sleek and powerful gaming machine is set to redefine your gaming experience in 2023.
Sleek and Stunning Design
At first glance, the MSI Stealth GS77 captivates with its elegant design. Measuring at 398 x 284 x 21 mm and weighing 2.8 kg, this gaming powerhouse manages to pack incredible performance into a surprisingly slim and portable package. With its brushed metal finish and razor-sharp edges, it exudes a sense of modern sophistication that will turn heads.
Visuals that Astonish
Gaming is all about visuals, and the MSI Stealth GS77 delivers in spades. Its 17.3-inch IPS-Level display boasts a breathtaking 3840 x 2160 pixel resolution, offering an impressive 255 PPI. What sets this display apart is its 120Hz refresh rate and DCI-P3 100% color coverage, ensuring every frame is fluid and every color pops with accuracy. Immerse yourself in your favorite games like never before.
Uncompromised Connectivity
Connectivity is key in the gaming world, and the GS77 doesn't disappoint. With Killer Gb LAN for lightning-fast wired connections and Intel Killer Wi-Fi 6E for lag-free wireless gaming, you have the best of both worlds. It also comes equipped with a variety of ports, including 2 USB Type-C, 2 USB 3.0, Thunderbolt, HDMI, and a card reader. The inclusion of a fingerprint sensor adds an extra layer of security to your gaming rig.
Performance Redefined
Under the hood, the MSI Stealth GS77 is powered by the formidable 12th Gen Intel Core i9 12900H processor. With 14 cores (6 Performance Cores and 8 Efficient Cores) and 20 threads, it's ready to handle anything you throw at it. Turbo speeds of up to 5 GHz ensure seamless gaming and multitasking. Paired with the NVIDIA GeForce RTX 3080Ti GPU with 16GB of dedicated GDDR6 memory, you'll experience jaw-dropping graphics and frame rates.
Unrivaled Memory and Storage
With 32GB of lightning-fast DDR5 RAM clocked at 4800 MHz, you'll never run out of memory for your games and applications. The MSI Stealth GS77 also boasts a generous 2TB NVMe PCIe Gen4 SSD, ensuring that loading times are a thing of the past. Plus, you can expand the RAM to a whopping 64GB if needed.
Gaming on the Go
While gaming laptops aren't known for marathon battery life, the GS77's 4-cell battery offers up to 3 hours of gaming on a single charge, allowing you to take your gaming adventures on the road.
In conclusion, the MSI Stealth GS77 12UHS-226IN is a masterpiece in gaming technology. It combines stunning design, breathtaking visuals, powerful performance, and unrivaled memory and storage to create an ultimate gaming experience. If you're looking to elevate your gaming prowess in 2023, this gaming laptop deserves a top spot on your wishlist.
Number 2. Acer Predator Helios 500 Ph517-52