People are more inclined towards flash memory cards because of their size. In today's world mobility is the first and foremost thing that we all look into when we are going for any device. When we will be travelling, then carrying several devices will increase weight and will occupy more space as well. Therefore the small size of the flash memory card is a great advantage for users. If you want to go for even smaller flash cards than the regular ones, then you can go for the micro SD cards. The durability of the flash memory card is due to the reason that it doesn't have many moving parts, therefore automatically you have less chances of mechanical failure. Moreover, it is even tolerant to cold, magnetism, shock or heat.
Specifications
If you have been looking for speed, then Strontium 64 GB SDHC UHS-1 NITRO 566X Card will be the perfect choice for you. It provides ultra-high speed which is good for the professional photographers or the videographers. The photographers need precision and speed to capture the perfect shot and this flash memory card provides just that and even more than that. In the high speed category this flash memory card has a rating of class 10. The transfer speed is up to 85 MB per second therefore it supports the continuous shooting very well. The work process of the photography accelerates effectively with the help of the Strontium flash memory card. The flash memory cards have gone through tough tests before launching and each and every card is checked thoroughly so that each one performs well without any hitches. Strontium believes in protecting the data of yours, therefore it has inbuilt switch which will protect your data from accidental loss.
Features
It is highly compatible with DSLR camera or the 3D camera and even the camcorders works just fine with this. You will get EaseUS Data recovery Wizard full version at only $69.95 along with this pack. Therefore, you can work around freely without worrying about data loss. While filming something if the photographers find that they are running out of memory, then they start deleting images and videos without realizing that they don't have proper backup. But now they won't run into trouble as with the recovery software they can easily recover all images and videos that they have deleted instantly within moments. Apart from that if you have formatted of the flash memory card or data loss due to any other reason, then also you will be able to recover all lost data almost instantaneously. You can store high quality photos and also has the ability to capture some amazing videos. It makes sure that the professional photographers get everything that will help them to shoot perfectly. It is compliant with the specification standard that the latest SD card has and it comes with a Lifetime warranty but this warranty doesn't cover every aspect.
Benchmarks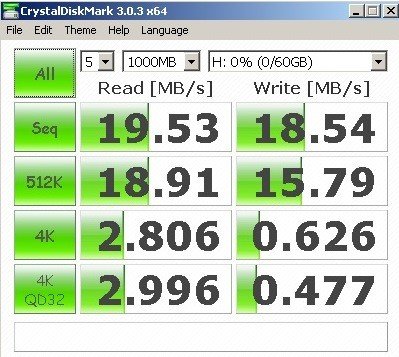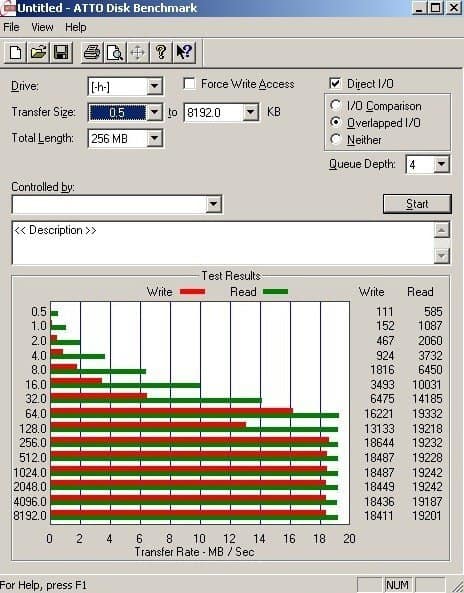 Final thoughts
No need to worry about spilling some water because it is water resistant and magnet proof as well, so as a photographer you don't have to worry about your memory card instead you can concentrate on your photography.
Tech Specs
Maximizes the UHS-I technology for outstanding NITRO performance, including 566X (85MB/s) minimum guaranteed read transfer speed
Extremely high-speed, Class 10 SD card meets the daily requirements of expert photographers and videographers
Superior in fast continuous shooting and capturing extended durations of 1080p HD video
Contains storage of up to 26,208 5MP photos; 352 hours MPEG-4 Standard video; 960 minutes of 1080p HD video; or 16,000 MP3 songs
Includes EaseUS Data Recovery Wizard Full Version software worth USD 69.95
Compliant with the latest SD card Specification Standards
Compatible with all SDHC/SDXC supporting host devices
For SDHC (16-32GB) cards: Compatible with all SDHC/XC and SDHC/XC-I (UHS-I) enabled host devices
For SDXC (64GB) cards: Compatible with SDXC and SDXC-I (UHS-I) enabled host devices only
Built-in write-protect switch to prevent accidental data loss
Durability:
 1. Water Proof; 2. Temperature Proof; 3. Magnet Proof and 4. X-ray Proof
Operating Temperature:
 -13°F to 185°F (-25°C to 85°C )
Storage Temperature:
-40°F to 185°F (-40°C  to 85°C)
Dimensions:
24 x 32 x 2.1 mm
Weight:
2.5g
Available Capacities:
16GB, 32GB and 64GB
Strontium Lifetime Limited Warranty