The Smartphone devices that don't provide ample storage facility, they usually keep MicroSD card slot so the users can accommodate as per their preference. If someone feels the need to go for more memory then they can opt for MicroSD card and enjoy the extended memory. These MicroSD cards are the same as that of the regular SD cards, but the only difference is that it is small in size. Therefore, it can easily fit into any Smartphones or even a small MP3 player as well. You can use this in your digital camera too, and depending on your requirement you can opt for 512 MB or 64 GB. The easy availability of this MicroSD cards make it one of the favorites amongst the user. Strontium is offering you with 64 GB MicroSDHC UHS – 1 NITRO 566X Card for $ 60. With the help of this you can easily store music, videos, or games as per your storage capacity.
Features of this MicroSDHC card
The storage capacity of this MicroSDHC card starts from 8GB and the maximum that you can get from Strontium is 64 GB. If you have been suffering with data problems for your devices like Smartphones, GPS, tablets and also digital cameras or digital camcorders then you have the perfect solution in hand now. It enhances the performances and is high on speed as well. It plays back rapidly without any hitches and also has excellent media data transfer quality. If you are wondering how much it can store for you then you will be surprised to know that up to 960 minutes of High Definition video, 26,208 photos and up to 16,000 MP3 songs can be easily stored in this MicroSDHC card. Then there is a lifetime warranty available for this device so in case anything goes wrong, which is rare you will have the company looking after your MicroSDHC card.
Specifications
If you want to get yourself a 16GB or a 32 GB MicroSDHC card, then also Strontium has the option for you. In order to prevent data loss the company has provided an inbuilt protect switch so that the accidental data loss can be protected. The most common mistake that we all make is that we tend to re-write without taking the backup properly or the most common thing is to delete the full content from there before saving the data in some safe place but with the protect switch you will be able to save yourself from the misery. The MicroSDHC card has been made temperature proof, water – proof, x-ray proof and also magnet proof, so that no external factor can cause any damage to the data or your device.
Features of the device
Strontium is making MyBackup Pro full version available with this device and that too at an affordable price of $ 4.99. Apart from this back-up software for Android you can also avail USB card reader and an adapter is also included. This Strontium kit includes all these things so that the users get everything beneficial at one place.
Benchmark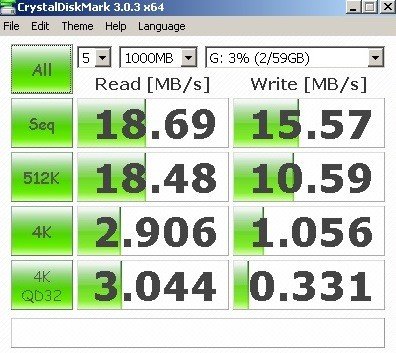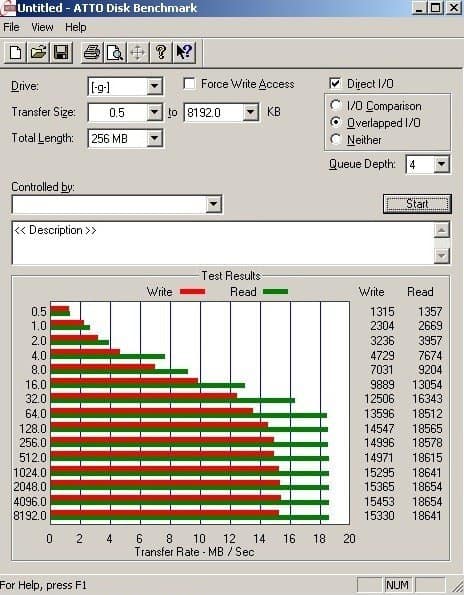 Final Thoughts
Receiving so many things in one pack will make your life easier and you can use the camera, Smartphone or the MP3 with much ease now.
Tech Specs
Compatibility:
        For microSDHC (8-32GB) cards:
Compatible with all microSDHC/XC and microSDHC/XC-I (UHS-I) enabled host devices
        For microSDXC (64GB) cards:
Compatible with microSDXC and microSDXC-I (UHS-I) enabled host devices only
Built-in write-protect switch to prevent accidental data loss
Durability:
Water Proof; Temperature Proof; Magnet Proof and X-ray Proof
Operating Temperature:
-13°F to 185°F (-25°C to 85°C )
Storage Temperature:
-40°F to 185°F (-40°C  to 85°C)
Dimensions:
                       UHS microSDHC/XC : 11mm x 15mm x 1mm
                       USB Card Reader : 32mm x 15mm x 7mm
                       MicroSD Adapter : 24mm x 32mm x 2.1mm
Available Capacities:
 8GB, 16GB, 32GB and 64GB
Strontium Lifetime Limited Warranty
Maximizes the UHS-I technology for outstanding NITRO performance
including 566X (85MB/s) minimum guaranteed read transfer speed
Superior mobile data solution for Smartphones, tablets, GPS, and digital camcorders
Rapidly acquires, plays back, and transfers media data, include extended durations of 1080p full-HD and 3D videos
Contains storage of up to 26,208 5MP photos; 352 hours MPEG-4 Standard video; 960 minutes of 1080p HD video; or 16,000 MP3 songs
Includes MyBackup Pro Full Version Android App worth USD 4.99
Complaint with the latest SD card Specification Standards