Welcome, dear readers, to a fiery showdown in the world of Street Fighter! We've all been there, standing in front of that character select screen, ready to unleash our inner warrior and dominate our opponents. But wait, hold your hadoukens and sonic booms! Today, we're diving into the virtual battlefield to expose the three characters who might as well be carrying a "kick me" sign on their pixelated backs.
That's right, folks, we're about to roast some pixelated fighters who are just too weak to use. So grab your arcade sticks, tighten your headbands, and get ready to find out who should stay on the bench in this epic blog showdown! It's time to separate the champions from the chumps!
Number 1. Sean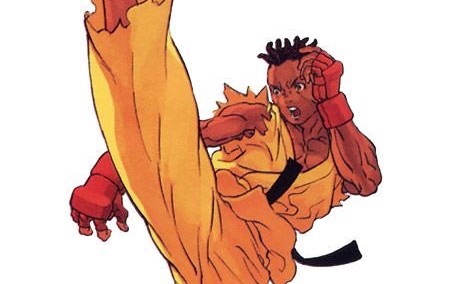 Oh, Sean, Sean, Sean! You poor, misguided soul. It's almost painful to watch you step into the Street Fighter ring, hoping to emulate the greatness of Ken Masters. But let's face it, Sean, you're about as convincing as a rubber chicken in a kung fu movie.
First of all, your predictability is legendary. You're like an open book, Sean, and every experienced player can read you from cover to cover without breaking a sweat. Your linear playstyle is so straightforward that it's practically a straight line to defeat.