Sony has come out with this waterproof model Z1 compact in 4 distinct colors like White, Pink, Lime and Black. The manufacturers claim that they have come up with an entire range of premium features and specifications that one expects from today's smartphones. All good things from the flagship Z1 is now  in small package  so we now have to see whether Sony Xperia Z1 Compact is a perfect example of the saying or not.
4.3 inch phone with high-end specs and features too harsh to call it a mini version of the flagship phone. 
Design and Display
It comes with capacitive touchscreen with 2.2 GHz quad core Qualcomm Snapdragon 800 processors. You will have 2GB of RAM and 16 GB of internal storage. If you run out of memory, then there is an expandable storage MicroSD slot which will give you storage of 64 GB. The weight of this device is 138g and the display screen size is 4.30 inches which have the resolution of 720X1280p. The screen size is compact and that adds up to the color vibrancy and crisp view. Viewing angles have improved from the previous version, but the narrow backlight makes the screen appear dark if you are looking from the side. When you look at the device it gives you an image of the box with robust designing.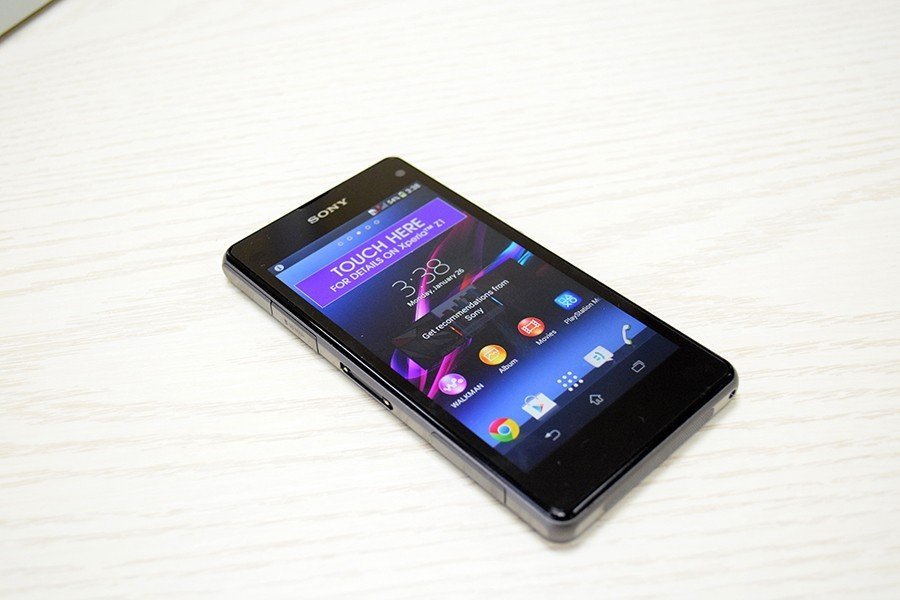 Features
Sony Xperia Z1 Compact has the Social Live which helps you upload all those beautiful moments of your life in real through Facebook. The sensitivity of the screen is high so you can operate without removing your gloves. If you want to boost the battery you will be able to do that through Stamina battery management tool which is pretty impressive and had my unit last for 2 days. The Gorilla Glass helps to protect the screen from scratches.
Camera
The rear camera is 20.7MP and you will also find a 2MP front camera. The picture quality is excellent and it takes pictures which can easily be compared with any digital camera picture. Whether it is landscape, underwater photography or portrait you can easily click-through all kinds of pictures loads of features are installed in the camera app like the Timeshift burst takes 61 frames within just 2 seconds ,Social live to broadcast videos live via Facebook but the overall picture quality is bit inconsistent as too much of post processing is involved in the pictures.