Sennheiser has launched the HM 200 today, a sturdy yet lightweight headmic that brings the esteemed sound of the MKE 1 lavalier microphone into a headset configuration.
The HM 200 uses the capsule of Sennheiser's smallest lavalier mic, the MKE 1, which is known for providing all the advantages of an Omni-directional design – such as lower susceptibility to wind noise – while still putting an audible focus on the speaker's voice. The headmic is virtually invisible from a distance while offering powerful sound – this makes the HM 200 an ideal choice for musical productions.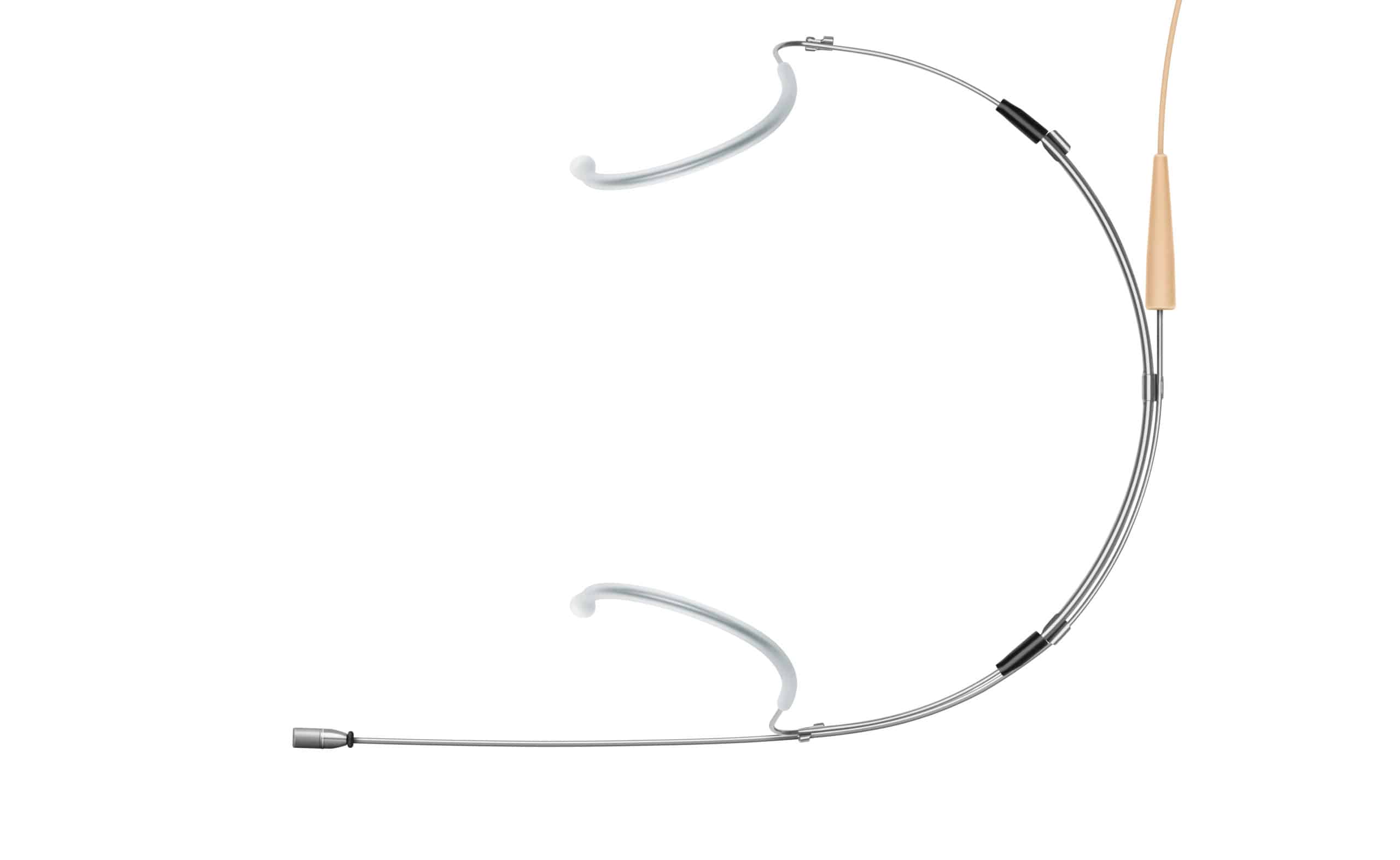 The metal frame of this headset microphone is lightweight, robust, and flexible; its fixed cable is fitted with a professional 3-pin connector. The boom arm is shorter than with other models which adds to the inconspicuous nature of the design.
The HME 200 is silver-colored with transparent ear-bows and a beige cable. It comes with a beige foam windshield, one large and one small protection cap for the make-up artist, six attachment clips, and a transport case.
Technical Data
Frequency response: 20 to 20,000 Hz ± 3 dB
Max. sound pressure level: 143 dB
Pick-up pattern: Omni-directional
Sensitivity in free field, no load (1kHz): 5 mV/Pa ± 2.5 dB
Nominal impedance: 1 k?
Equivalent noise level: 27 dB
Weight including cable: approx. 13 g
Weight without cable: 7 g
Pricing
The headmic will retail at AED 2070 / USD 550 (MSRP) ex VAT.