Samsung Electronics Co., Ltd. is set to exhibit its latest products and services at the Mobile World Congress (MWC) in Barcelona, Spain from February 27 to March 2, 2023. The event will feature Samsung's newest mobile devices, including the Galaxy S23 Ultra and Galaxy Book3 Ultra, and will showcase how the Galaxy S23 series embodies the company's commitment to industry-leading innovation, with epic content-capturing and creating experiences, as well as a more eco-conscious design.
At the Samsung booth, visitors can experience the latest Samsung Galaxy innovations through immersive and interactive exhibits. The Galaxy S23 series is equipped with an advanced camera system that gives users more freedom to explore their creativity, allowing them to capture cinematic photos and videos. Visitors can test out the Galaxy S23 Ultra's all-new camera features, including Nightography capabilities in a low-light, 200MP Adaptive Pixel sensor for photos with incredible details, as well as advanced portrait photos with an AI Stereo Depth Map. The Galaxy S23 series offers the fastest and most powerful performance ever in Galaxy, making it ideal for gamers and creators. Visitors can play racing games at the booth and experience the Galaxy S23 Ultra's powerful gaming performance.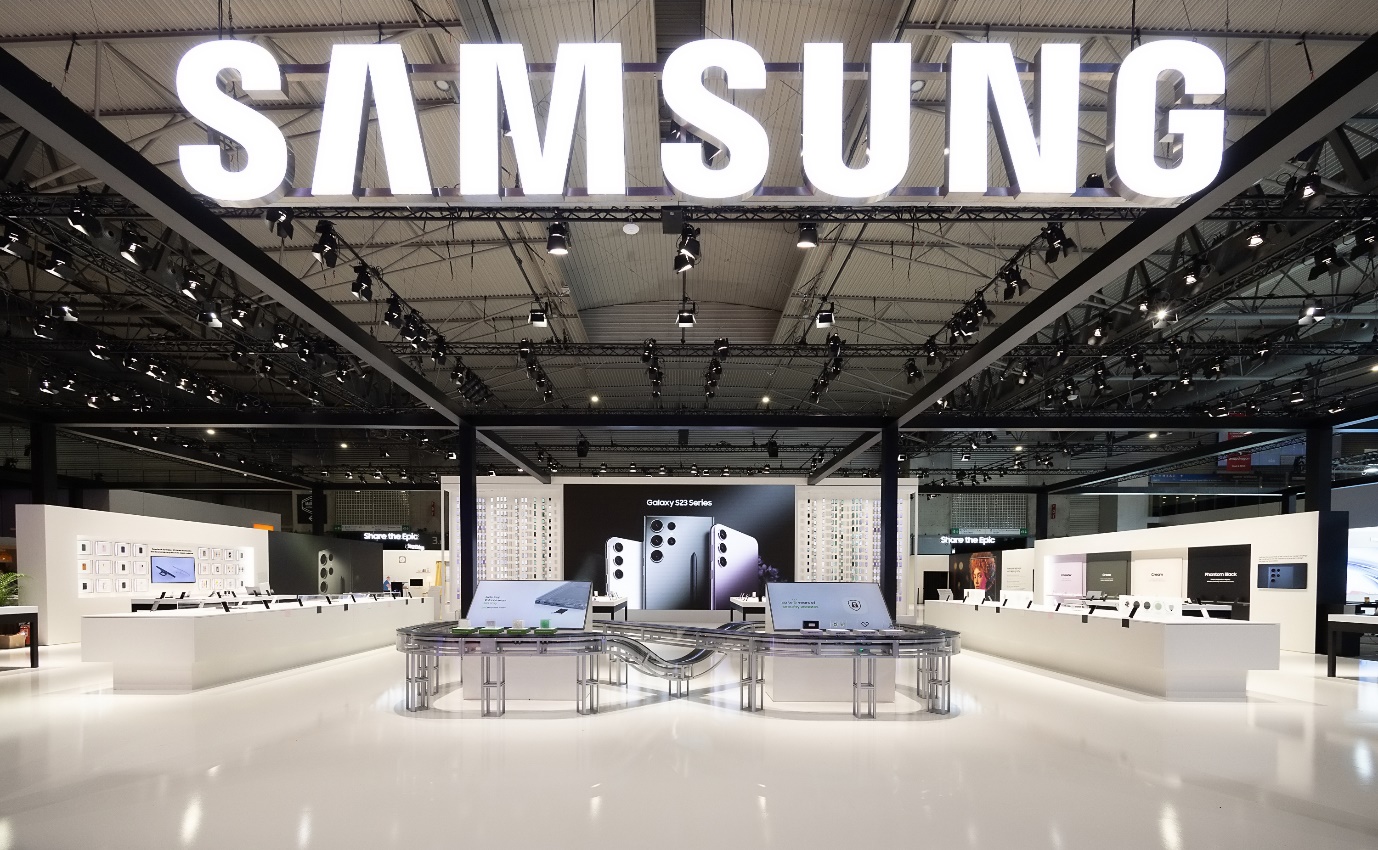 The connected experience is at the core of Samsung Galaxy Ultra innovation with the expanded Galaxy ecosystem. Visitors can explore seamless phone-to-PC connected features with the all-new Galaxy Book3 Ultra, which offers fast and frictionless movement across multiple devices, screens, and operating systems. MWC attendees can also discover the best of Samsung's services with demos for sleep coaching with Samsung Health on the Galaxy Watch5, Samsung Wallet, and connecting and controlling home devices with SmartThings. They can also explore privacy features and the endless customization options available on Galaxy devices with One UI 5.1.
Samsung's new commitment to its concept of "Everyday Sustainability" is showcased in the Galaxy S23 series. The device incorporates recycled materials in more components than any other previous Galaxy smartphone, making it built to last with durability and repairability, making it dependable for years to come. At the booth, attendees can learn about Samsung's new sustainability commitment and check out an immersive art installation composed of multiple generations of upcycled S series devices.
Samsung believes in open collaboration and working with industry-leading partners to create the best experiences for its customers. Thanks to this approach, visitors can find Samsung at various partner booths throughout this year's MWC. Attendees can visit the Android Avenue to learn about the eco-conscious materials used in the Galaxy S23 series, customize the sound notifications on the latest Galaxy smartphones, and even snap some selfies right from the Galaxy Watch5 on exhibit. Samsung will also be part of Qualcomm's booth where visitors can check out the leading performance of the Galaxy S23 Ultra, featuring the brand-new Snapdragon 8 Gen 2 Mobile Platform for Galaxy. The Samsung Display Booth will demonstrate the durability of Samsung's Ultra Thin Glass (UTG) used on Samsung's Galaxy Z Fold4. Visitors can also experience first-hand the clear and vivid Dynamic AMOLED 2X Display used on the Galaxy Book3 series.
To celebrate the launch of its latest products, Samsung will be on full display with advertisements for the Galaxy S23 series, Galaxy Book3 series, and Galaxy family of devices in marquee locations at Fira Barcelona Gran Via, including the mega billboard, main entrance, and exterior flag poles and hanging banners. The Samsung MX booth at MWC is located in Hall 3 of the Fira Barcelona Gran Via. Overall, Samsung is setting a new standard for premium mobile experiences that are further enhanced by its ecosystem of products and services.