Samsung Electronics Co., Ltd today launched the professionally-inspired compact system camera NX30, at an event hosted by iconic photojournalist David Alan. The world-renowned photographer, known for his work with National Geographic, shared his insights and experiences of shooting with the NX30 at the event. The event was held as part of Gulf Photo Plus 2014, the UAE's largest annual Photography Festival.
During the event David commented on the NX30 camera: "As a professional magazine photographer, I would use this camera on any assignment. I can get quality high resolution photographs with an unobtrusive and assuming camera for the type of work I do, and the Wi-Fi capabilities of the camera mean I can share my images instantly when I need to."
With faster than ever performance and advanced features, the camera allows users to instantaneously share their photographic world with friends and family, through Smart Camera technology and NFC and Wi-Fi connectivity features, making the NX30 the perfect choice for photographers who aspire to be recognized for their expertise. Samsung also expanded its line of NX lenses with the introduction of its first "S" Series premium lens.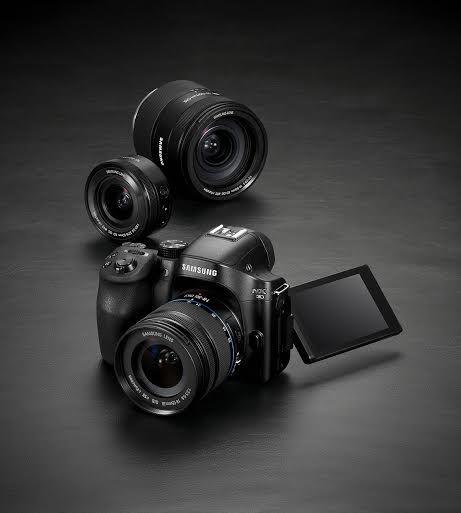 "The NX30 is the next-generation premium, high performance Compact System Camera in Samsung's already award winning NX series. The NX30 allows photographers to shoot with confidence, providing a seamless ability to capture moments and share them immediately, delivering exceptionally beautiful photographs while creating an unmatched photo-sharing experience." said Raj Varma, HOD – Mobility Sales Group, Samsung. "By launching NX30, we aim to strengthen our leading position in the compact system camera industry. We are confident that the NX30 will deliver the best user experience and thus be loved by many consumers."
 Outstanding Quality and Speed
High quality images with rich color are guaranteed with the advanced 20.3MP APS-C CMOS Sensor. Delivering shots which are bursting with sharp detail and intense colors, the large sensor is ideal for creating rich images with dramatic foreground and background blur, providing professional quality imaging that ignites the visual senses. Featuring the Samsung NX AF System II that boasts fast and accurate auto focusing, this new model ensures all moments, including fast-moving scenes and subjects, that make up the beauty of everyday life will never be missed.
Capturing short-lived, fast-paced moments in perfect clarity is achievable with the NX30's exceptionally fast 1/8000 sec Shutter Speed and the 9 frame per seconds (FPS) Continuous Shooting function. These features help to further break down the action and capture movement beyond what the eye can see so that each split second can be appreciated.
Tiltable Electronic Viewfinder (XGA, 2,359K-dot resolution) in the NX30 makes it easier than ever to discover a new perspective. Whether crowds are obstructing the shot or a more creative angle is desired, the 80 degree tilt means that different viewpoints are simple to achieve. With the ability to move from side to side up to 180 degrees, and upward and downward up to 270 degrees,  the NX30's 76.7mm (3.0-inch) Super AMOLED Swivel and Touch Display  offers flexible angles which are especially useful for self-shooting, whether for stills or video capture.