Nikon Corporation is pleased to announce the release of the Spring 2014 COOLPIX digital camera series featuring compact, easy-to-use and stylish digital cameras with high-power-zoom lenses. Made for individuals who seek user-friendliness but want to upgrade to richer images and videos than their smart devices can provide, the new range of COOLPIX digital cameras offer a hassle-free and reliable shooting experience which makes photography fun for everyone without compromising on image quality.
"The new COOLPIX series combines Nikon's imaging innovations with portability and ease-of-use that make it the ideal cameras for budding photographers in the UAE," said Takashi Yoshida, Managing Director Nikon MEA. "The COOLPIX P600, for example, boasts a high-performance NIKKOR lens with a super ED glass element that is typically used in interchangeable lenses for D-SLRs – a first for our compact cameras. It is also equipped with built-in Wi-Fi capabilities to cater to the growing demand for users to stay connected and share their images on social networking sites easily."
The new COOLPIX cameras address the needs of individuals by combining advanced capabilities and high-powered lenses in easy to operate compacts ideal for any environment.
The Nikon COOLPIX S3600: Capture Individual Style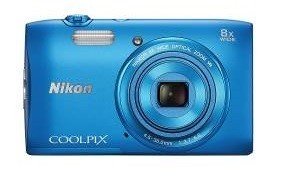 The COOLPIX S3600 boasts high-quality styling and a slender form, measuring just 19.9mm. The camera's finely crafted elegant design includes beautifully curved edges, and it comes in a variety of sparkling colors from silver to decorative pink. The S3600 appeals to all individual styles, and its slim body makes it a great pocket companion that can be carried around everywhere. Featuring 8x optical zoom, 12 kinds of Advanced Glamour Retouch and the all-important Red-eye Reduction, the S3600 is a great everyday camera for users who want rich images without any hassle.
Retail price: AED 479
The Nikon COOLPIX S2800: Easy-to-Use, Stylish and Slim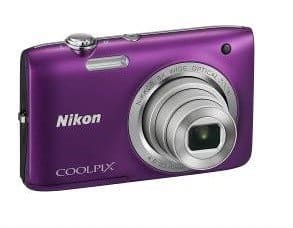 Weighing a feather-light 121g, the COOLPIX S2800 with 5x optical zoom is designed for people new to digital cameras who are looking to record memories without complicated settings. The camera includes an Automatic Scene Selector that selects the most appropriate Scene Mode from the 15 default options, so users can enjoy picture-taking without worrying about the settings. Other cool features of the S2800 include pre-shoot special effects (12 kinds), Motion Blur Reduction, HD video recording, and many more. If you're looking for an easy-to-use but high-quality imaging companion to start your photography journey with, look no further.
Retail price: AED 299
The Nikon COOLPIX L830: Ultra-High-Power Zoom and Comfortable Operation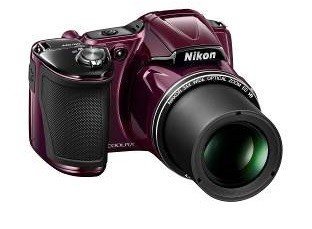 With improved usability for shooting both stills and Full HD movies beautifully, the COOLPIX L830 packs a 34x optical zoom in a compact body. It also allows macro shooting as close as approximately 1cm, so you can capture even the smallest detail in clarity. The L830 is equipped with an array of high-end features such as the new five-axis vibration reduction function that compensates for camera shakes, and effectively reduces vibration reduction under a wider variety of circumstances. Available in Black, Red and Plum, the L830's easy-to-hold grip and side zoom control provides superior stability while shooting and makes this a great camera for the great outdoors.
Retail price: AED 999
 The Nikon COOLPIX L330: Quality Images from Wide-Angle to Telephoto Range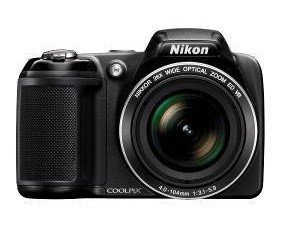 The COOLPIX L330 is a compact camera that captures beautiful images with a high-power 26x optical zoom covering wide-angle to telephoto shots. The camera's 20.2 megapixels and high-performance lens-shift VR function let you shoot striking images for both stills and movies, all with minimal blur. The L330 sports a large 3 inch LCD screen, with anti-reflection coating for superb visibility during shooting and playback. The camera inherits the high-quality design of its predecessor and has the most compact body among the 26x optical zoom models – an ideal shooting choice for just about anyone.
Retail price: AED 599
The Nikon COOLPIX P600: The Advanced Performance Ultra Zoom Camera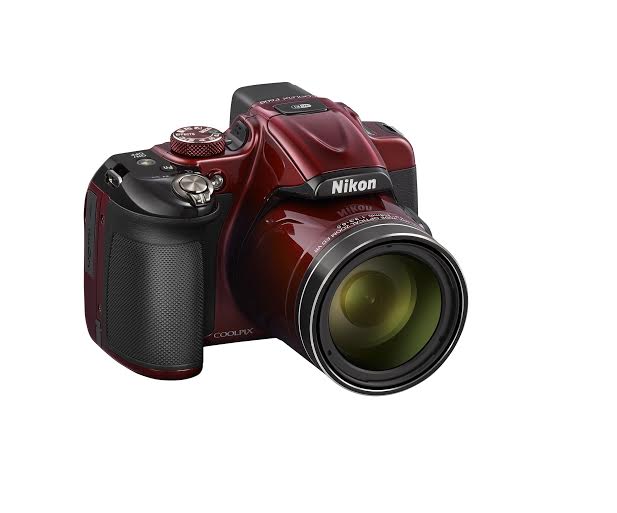 The all-new COOLPIX P600 is the perfect camera for adventurers. With one of the most powerful zoom lenses in COOLPIX history, the P600 boasts a 60x optical zoom – an outstanding zoom range for users that require the very best in performance and versatility. The P600 features high ISO sensitivity to ensure quality images in low-light conditions, and even allows close-up shots of up to almost 1cm. If still pictures aren't enough to tell the whole story, the P600 comes with Full-HD recording to capture all your daring escapades. Most importantly, it comes with in-built Wi-Fi, so you can share your amazing stories instantly with everyone!
Retail price: AED 1899
The Nikon COOLPIX P530: New Levels of Expressiveness in a Compact Body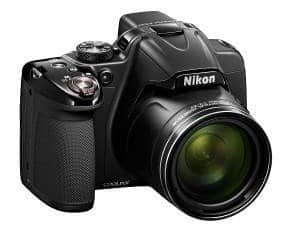 Built for users looking to capture arrestingly crisp images from any distance, the new COOLPIX P530 boasts an impressive zoom range of 42x optical zoom. The camera comes with versatile shooting functions in four exposure modes that enable individual image creation. By pairing the P530 with the WU-1a Wireless Mobile Adapter, and the Nikon Wireless Mobility App, users can even shoot remotely and transfer images to their smart devices. The P530 also supports Full HD video recording, and has an easy-to-carry compact body despite employing an optical 42x zoom lens. With an ergonomically designed grip and high-quality feel exterior, the P530 enables users to enjoy picture-taking with ease.
Retail price: AED 1699