Limber up your thumbs, invite some friends over, and get ready to brawl: Sacred Citadel is available to play now on SHIELD.
Sacred Citadel is an intense side-scrolling arcade fighter that mixes in some hack-and-slash combat, as well as role-playing elements. The evil Ashen Empire has enslaved the people of Ancaria, and it's up to you to set them free!
Multi-controller support means you don't have to fight alone. Grab up to two friends and see how much on-screen mayhem the three of you can unleash. Ride fierce mounts, wield deadly war-machines, execute brutal combos, and level-up your skills as you fight the Empire together.
To play, navigate to the GRID Games menu within SHIELD Hub, select Sacred Citadel from the list of available titles, and enjoy!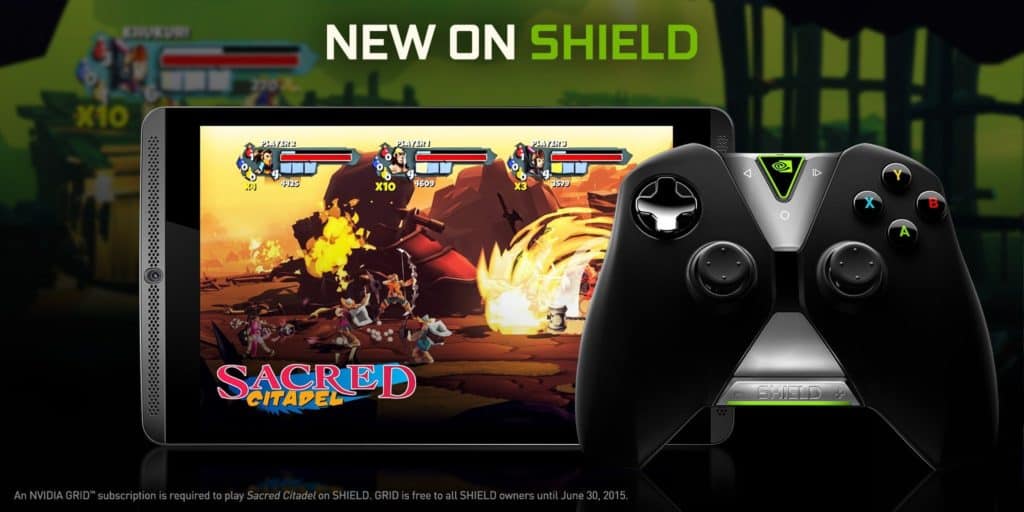 The GRID Games library now includes 51 PC games that you can play on SHIELD devices, and we're adding new games regularly. Join the conversation on Twitter, and use the hashtag #SHIELD Tuesday to tell us which PC games you'd like us to add next.
GRID is NVIDIA's an on-demand service that streams a growing library of popular PC games to SHIELD devices. A subscription to GRID, which is free to all SHIELD owners until 30th June, 2015, is required to play GRID games on SHIELD. Please visit the GRID gaming page to learn more.