Nintendo, the renowned gaming company, is gearing up for the release of a highly anticipated sequel to their party title, 1-2 Switch. Titled Everybody 1-2-Switch!, this new installment offers an extensive collection of mini-games designed to entertain players of all ages. A unique aspect of the game is that some of the mini-games can be played using compatible smartphones, eliminating the need for Joy-Cons. With its release just around the corner, fans can expect to embark on a fun-filled gaming experience.
The original 1-2 Switch was released with 28 mini-games, each aimed at enhancing social gatherings and fostering interactive gameplay. The assortment of mini-games varied from the peculiar, such as the challenge of lulling a crying baby to sleep, to the unexpectedly enjoyable, like strutting down the runway as a supermodel or milking a cow. The game aimed to provide diverse entertainment options for players.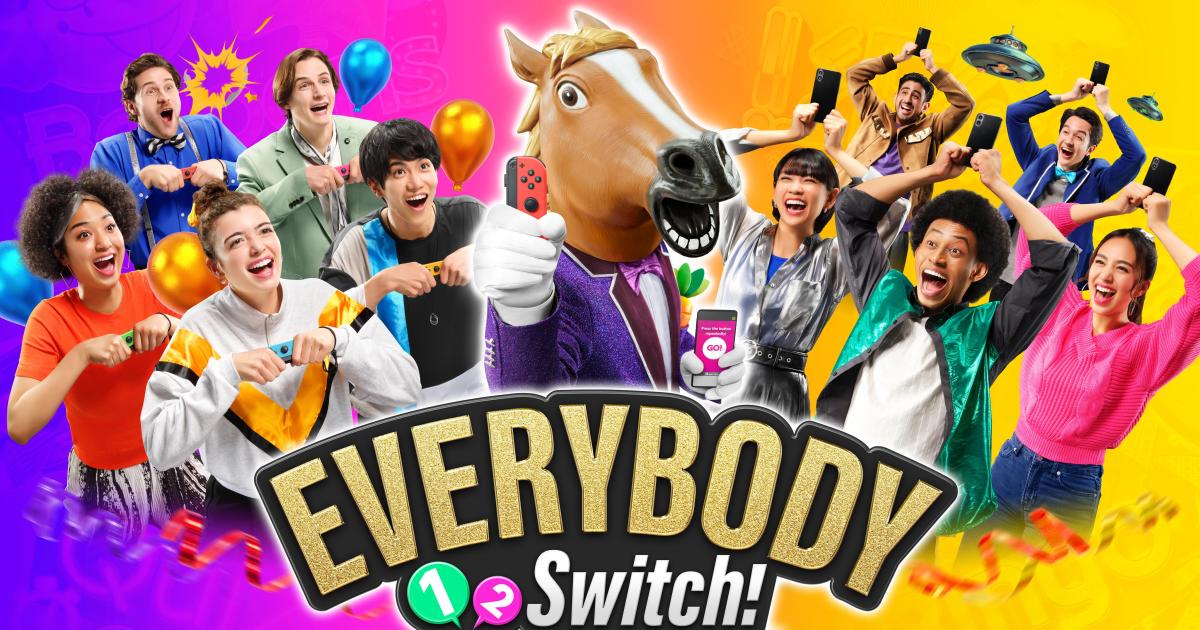 Reports from Fanbyte last year revealed that Nintendo had been diligently working on the sequel for quite some time. However, testing groups initially criticized the game, with families and children finding the mini-games uninteresting. The publication even mentioned that the game was disparagingly referred to as "Horseshit" due to the host's donning of a horse mask. It remains uncertain if Nintendo was able to address these concerns and deliver mini-games captivating enough to win over the testers. The official product page for Everybody 1-2-Switch! offers little information beyond highlighting the game's multiplayer feature, mentioning that players can expect a wide range of experiences from balloons to aliens.
Upon its release, Everybody 1-2-Switch! will be available for purchase at $30, a significantly lower price compared to its predecessor's launch price of $50. The implications of this price reduction are open to interpretation, and fans eagerly anticipate discovering whether it reflects positive or negative aspects of the game.
#Everybody12Switch is coming to #NintendoSwitch on 6/30.

Pre-order now: https://t.co/Z2OfGsMa1M pic.twitter.com/5Wm9WLsDpG

— Nintendo of America (@NintendoAmerica) June 2, 2023
Nintendo continues to innovate and explore new ways to engage players through its unique gaming experiences. Everybody 1-2-Switch! aims to bring people together, offering hours of laughter, entertainment, and friendly competition. With its collection of mini-games and compatibility with smartphones, the sequel is poised to be a hit among Nintendo enthusiasts and party game enthusiasts alike.