Dubai, UAE, January 8, 2013 – Cisco Linksys today announced the expansion of its Linksys® Smart Wi-Fi portfolio with three new 802.11ac powered Smart Wi-Fi Routers, a new compact 802.11ac USB adapter, new features and new Smart Wi-Fi Apps. Together, these innovations give consumers a smarter way to control their wireless home network and connected devices.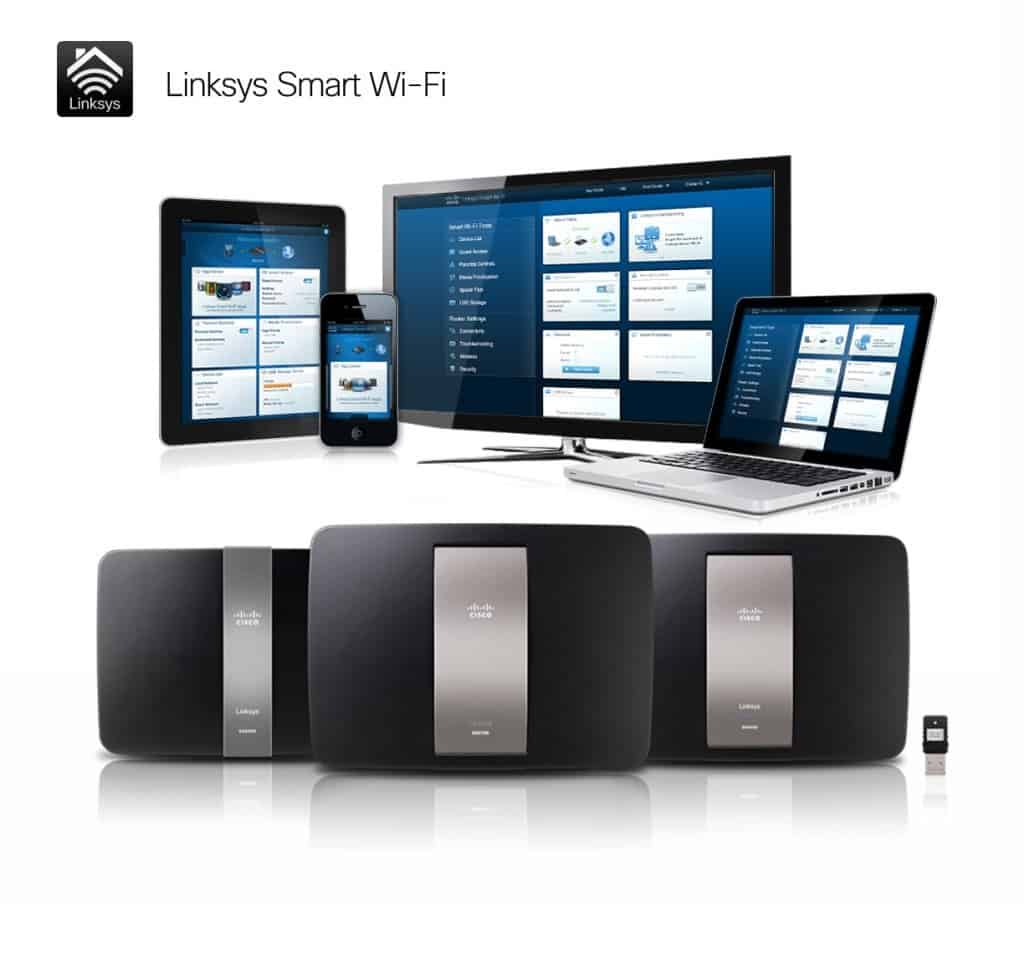 With the new Smart Wi-Fi Routers, consumers will enjoy incredibly fast Wi-Fi speeds with exceptional in-house Wi-Fi coverage. Consumers will also notice simplified installation that can be completed in a matter of minutes. Additionally, the routers offer new tools for home network monitoring and control, and new mobile apps for anytime, anywhere remote access of files, photos, videos, music and more. The new Smart Wi-Fi Routers and compact USB adapter are expected to be available in the spring.
"Today's smart homes and smart devices deserve a smart home network," said Brett Wingo, vice president and general manager, Cisco Linksys Home Networking. "With the introduction of our new powerful Smart Wi-Fi routers that deliver unprecedented speed and range, and include game-changing Smart Wi-Fi tools and apps for simple management of today's smart home, Linksys once again is leading the category with innovation, quality and simplicity. As the router becomes the hub of the smart home, these products allow for simple control of kids' screen time, delivery of top-quality video, and easy ways to centrally store and serve up music and video, all controlled from your smartphone or tablet wherever you are."
Smarter Routers for Smart Devices
With more smart devices entering the home, consumers need Wi-Fi that is powerful, easy to use and can maximize their connected experiences. Linksys' latest additions to its Smart Wi-Fi Router portfolio include the Linksys Smart Wi-Fi Router AC1200, AC1600 and AC1750. All three of the new dual-band Linksys Smart Wi-Fi Routers are equipped with the latest 802.11ac technology, offering fast wireless speeds—up to three times the speed of Wireless-N, excellent range and backward compatibility with existing wireless 802.11b/g/n devices.1
Linksys Smart Wi-Fi Router AC 1750 HD Video Pro, EA6700– The most powerful Smart Wi-Fi Router in the Linksys portfolio, the AC1750 is designed for today's power users with 10 or more connected devices and streaming HD in the home. The dual-band AC1750 delivers Wi-Fi speeds up to 1300 Mbps on the 5 GHz band and up to 450 Mbps on the 2.4 GHz band. This router also offers broad compatibility with the latest devices including smartphones, tablets, e-readers, laptops, game consoles, Smart TVs, Blu-ray players and wireless cameras, among other devices.