In today's fast-paced world, our smartphones, tablets, and other electronic devices have become an integral part of our lives. Whether we're working, travelling, or simply enjoying our free time, we rely on these gadgets to stay connected and entertained. But with all the apps, videos, and games we use daily, it's no wonder that our devices often run out of juice faster than we'd like. Luckily, power banks have become a popular solution to this problem, allowing us to recharge our devices on the go. In this article, we'll take a look at the top power banks of 2023, so you can make sure you never run out of juice again.
Number 1. Spigen ArcHybrid Mag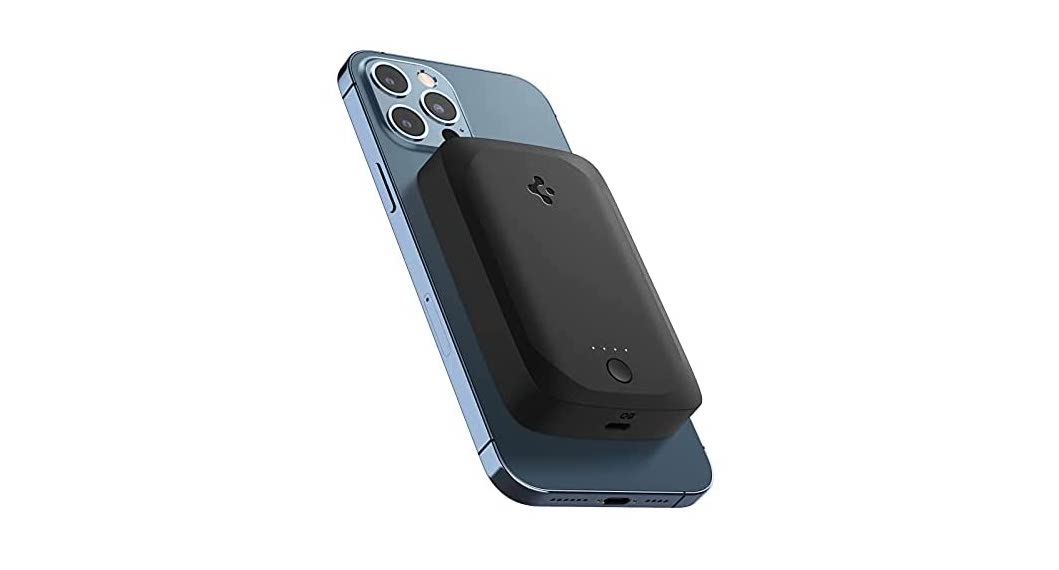 Entering the power bank category, the expectation was for Apple's MagSafe battery pack to come out on top. While it performed well by charging a dead 14 Plus to about 43 percent in an hour and 45 minutes, Spigen's ArcHybrid provided a 56 percent charge in almost the same time. The ArcHybrid securely attaches to the MagSafe ring, allowing users to hold and use their phone while charging. It also features four indicator lights to show the pack's remaining power, unlike the Apple battery. With Spigen's battery being $30 cheaper than Apple's, it's an easy recommendation.
Alternatively, Anker's 633 Magnetic battery delivered a larger charge with its 10,000mAh capacity. It brought the iPhone to 100 percent in three hours and left an extra 29 percent charge. Although the kickstand feature is mildly useful, the battery is bulkier due to its twice-as-large size as Spigen's. In conclusion, the ArcHybrid performs better as a quick and convenient way to partially charge the iPhone on the go.
It's essential to note that wireless charging is less efficient than wired charging. The tests showed that wired battery banks deliver a device charge with approximately 60 percent efficiency, whereas wireless chargers only provide an average of 46 percent efficiency. Keep this in mind when considering the ecological and monetary costs of wasted energy.
Number 2. Anker 511 Power Bank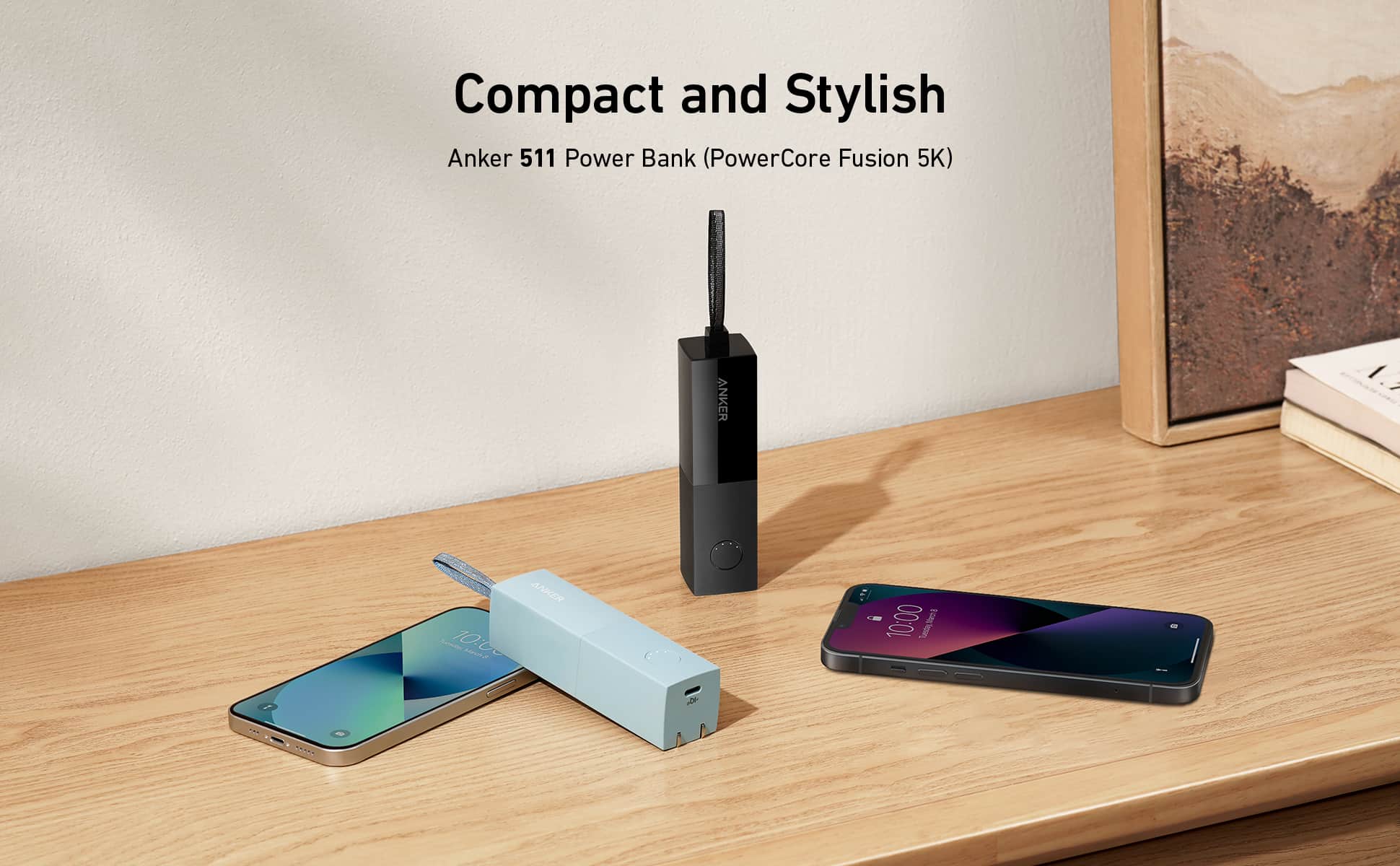 A wired connection is currently the most practical option for charging on-the-go until Android phones adopt technology similar to MagSafe. The Anker 511 Power Bank is a sleek and cleverly designed device that's about the size and shape of a slim stick of butter. It charged a Galaxy S22 Ultra, which was completely drained, to 75 percent in just over an hour, making it ideal if you don't have much time between flights but need to give your phone a quick boost.
Moreover, it features a built-in plug and pass-through charging capabilities, which enables it to serve as a wall adapter if you ever find yourself in a situation where both your battery bank and phone are dead, but you're near an outlet. However, it doesn't include a cable, so you'll need to have your own cable that can connect from the bank's single USB-C port to your device.
Number 3. Otterbox Fast Charge
In the medium-capacity range, a power bank that can charge multiple devices or larger devices than a phone is a practical choice. The Otterbox Fast Charge power bank boasts a 15,000mAh capacity and proved to be almost as effective as the 20,000mAh units, with a price tag that is approximately $30 cheaper. Over the course of the testing period, this power bank was the most frequently used one to recharge my devices. It has a sleek exterior design with a faux leather finish in gray and copper accents. The power bank is slightly larger than a deck of cards, weighs just over 11 ounces, and is an attractive accessory that feels sturdy.
This power bank recharged two smartphones twice and provided an extra third of a charge for each. When the iPad was added to the mix, it charged it fully and provided an additional third of a charge. The Otterbox power bank also retained most of its charge while not in use, which means it should have plenty of power when you need it if you carry it around with you.
The Anker 535 Power Core slightly outperformed the Otterbox power bank in this category, but its price is higher. However, if you're looking for a power bank that can deliver a fast charge to your Galaxy phone, the 535 is the way to go. It charged the Galaxy three times, each time taking approximately an hour to get to 100 percent. It had enough leftover power to charge the phone by an additional nine percent before shutting down. While the power bank did become warm, it never felt excessively hot. The 535's cool iridescent finish was also a nice touch.
Number 4. Anker 737 Power Bank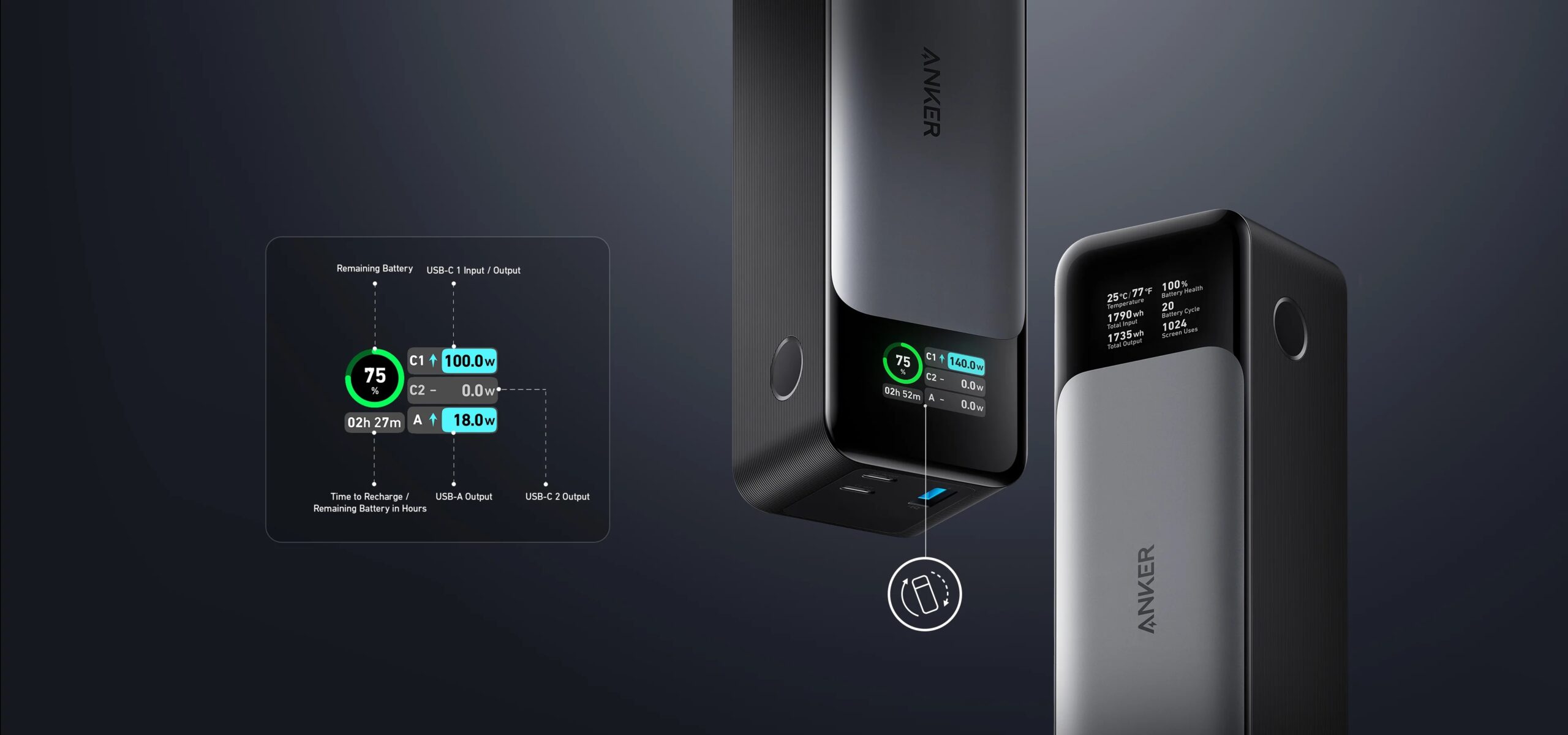 For a high-capacity power bank that provides quick charging, the Anker 737 is a great choice. It was one of the fastest banks we tested, capable of providing the largest amount of charge in the shortest period of time for both the iPad and Galaxy. (Anker's 535 charged the iPhone to 100 percent an average of two minutes faster, but didn't provide as many charges.) The 737 fully charged our S22 Ultra three times, with enough power left over for an additional 93 percent charge, all completed in under an hour on average – which is comparable to charging through an outlet. The iPhone took about an hour and a half to go from zero to full, and the iPad charged completely twice, in just over two hours, which is also similar to wall-connected charge speeds.
Although it's great for multiple full charges on a single smartphone, it's worth noting that the 737 only has one USB-C port, and the remaining ports are lower-efficiency USB-A ports. If you need to charge multiple devices at once, you'll have to use the USB-A ports for some of them. Despite this, the bank costs less than other high-capacity batteries we tested and includes a 65W PowerPort fast charger, which would cost $34 on its own.
The design is nothing innovative, with a glossy black exterior and a metallic-looking finish on one side. It weighs a little over a pound and has the same shape as an old-school TI-85 graphing calculator. The bank features a single button with eight lighted pips to show how much charge is remaining.